Transform the look of your yard with these cool and quirky DIY Wire Sculpture Ideas for Garden. They are all fun and easy to make!
Take inspiration from these creative DIY Wire Sculpture Ideas for Garden to turn your dull outdoor space into a more appealing spot. They also make great gifts.
Have a look at the painted hand sculpture transformation DIY here
---
DIY Wire Sculpture Ideas for Garden
1. Mini Wire Hosta Turtle Topiary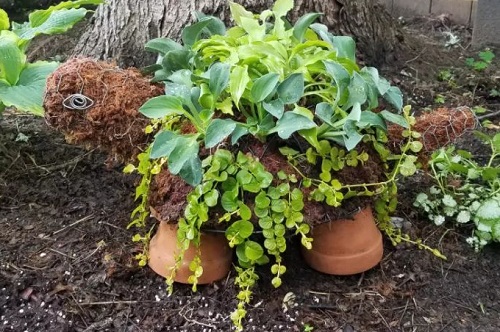 Here's the tutorial to create an adorable hosta turtle topiary from chicken wire, moss, and tiny pots.
2. Wire Christmas Tree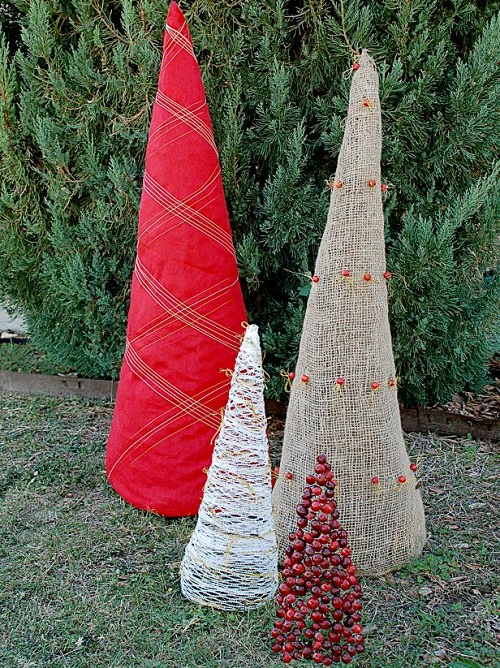 Bring Christmas spirit to your backyard or garden with the charming and instantly recognizable shape of these simple cone trees.
3. Dragonfly Wire Sculpture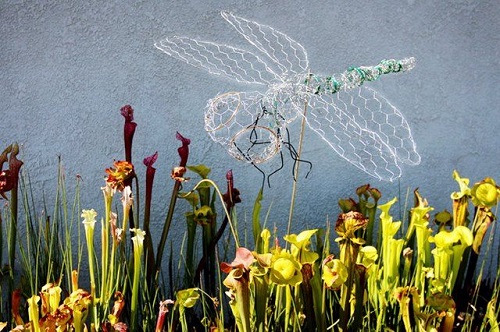 Make this decorative dragonfly sculpture out of chicken wire and install it near a pond or flower bed for extra charm.
4. Chicken Wire Thistle
Beautify your flower bed with these chicken wire thistles. It's one of the best DIY wire sculpture ideas for the garden.
5. Chicken Wire Full-Size Lady Statue
Give your garden a magnificent look by making this life-size lady statue from chicken wire. Watch the video to learn more.
6. DIY Chicken Wire Fox
A fox sculpted out of wire is all you need to enhance the visual interest of your landscape. It's pretty easy to DIY and affordable too.
7. Chicken Wire Life-sized Garden Ghost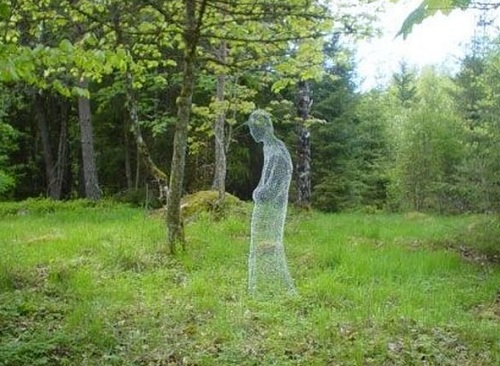 Want to freak out your neighbors? Then DIY this realistic chicken wire ghost in your garden just in time for Halloween.
8. Wire, Moss, and Succulent Toadstool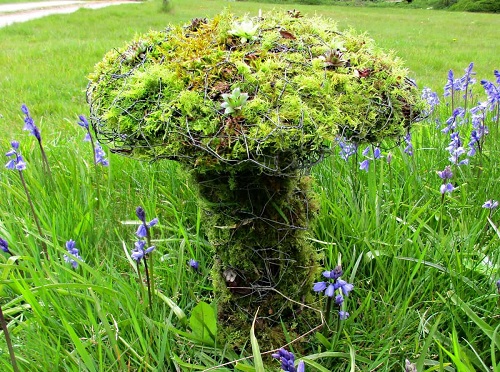 All you need is these instructions to create a wonderful toadstool with wire, moss, and succulents. People with a green thumb will love this wire sculpture.
9. DIY Succulent Hanging Heart

Add some pizzazz to your yard by decking up the garden fence with this stunning succulent hanging heart. Read more here.
10. Wire Potato Bin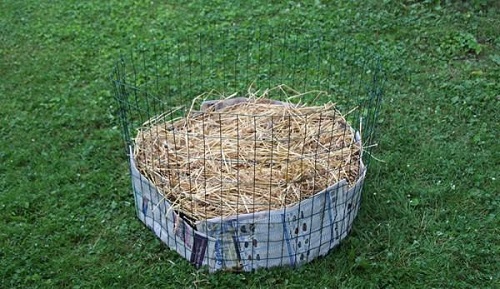 Grow more potatoes in less space with this simple project made from wire and some supplies.
11. Giant Allium Wire Flowers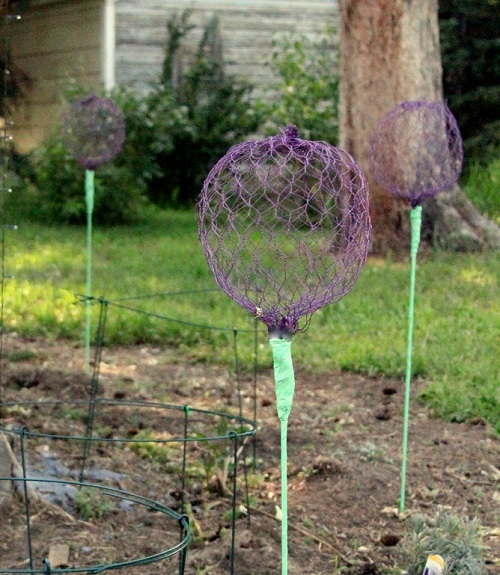 Make Instagram-worthy giant purple allium flowers using wires for an impressive artistic display. Hop to this article for more info.
12. DIY Vertical Chicken Wire Planter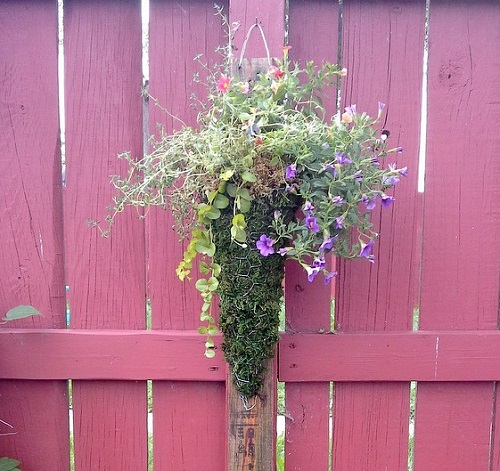 Made with pallet wood and chicken wire, this vertical planter prettifies your garden space instantly. The details are here.
13. Wire Strawberry Tower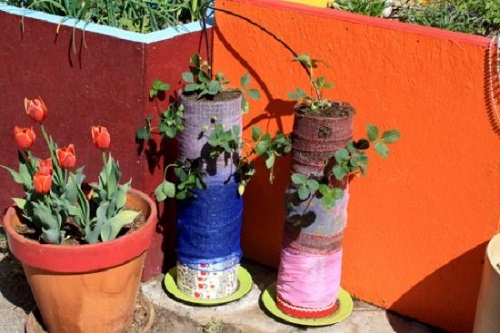 If you want to grow strawberries in your terrace garden, sculpt this wire strawberry tower.
14. DIY Chicken Wire Deer
A perfect everyday garden decor, this chicken wire deer sculpture will surely attract a lot of eyeballs.
15. Chicken Wire Garden Bauble
This Christmas spread festive cheer in your yard space with a couple of lighted chicken wire baubles.
16. DIY Chicken Wire Dresses for Holiday Decor
Do you want a cheap Halloween garden decor to terrify your neighbors? These chicken wire dresses fit the bill.
Find out some spooky lawn ghosts ideas for Halloween here
17. DIY Chicken Wire Sculpture for Plants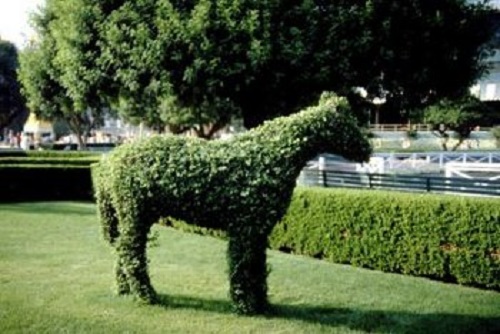 Making fanciful life-like wire sculptures of animals is not tricky anymore. Simply follow this article to create one for yourself.
18. Wire and Paper Mache Bull Head Sculpture
Give your outdoor space a fascinating look by using this bullhead wire sculpture as a garden table centerpiece.
19. 3D Wire Bird
Get crafty and make this easy 3D wire bird sculpture to decorate your garden on a budget.
20. Unique Stone Heart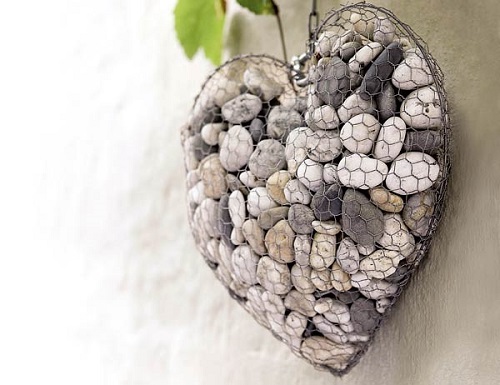 This stone heart is easy to DIY and costs only $20. You need heavy-gauge wire, garden wire, some colorful pebbles, and a chain to complete this project.
21. Farmhouse Chicken Wire Flowers Yard Stakes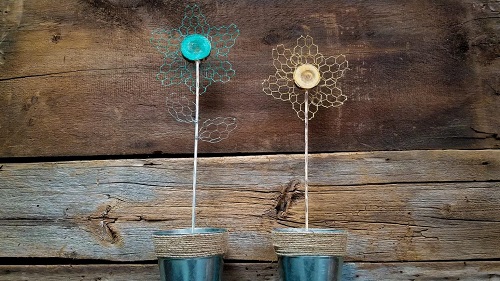 These super adorable flower stakes add character and a little pop of color outdoors. The details are here.
22. DIY Wire Cloche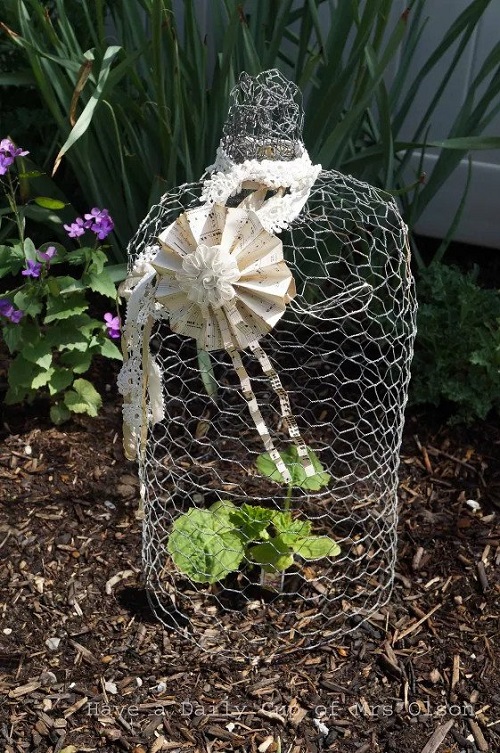 Gather chicken wire, wire cutters, needle-nose pliers, and gloves to make this beautifully dressed-up cloche that protects plants from pesky critters.
23. Holiday Chicken Wreath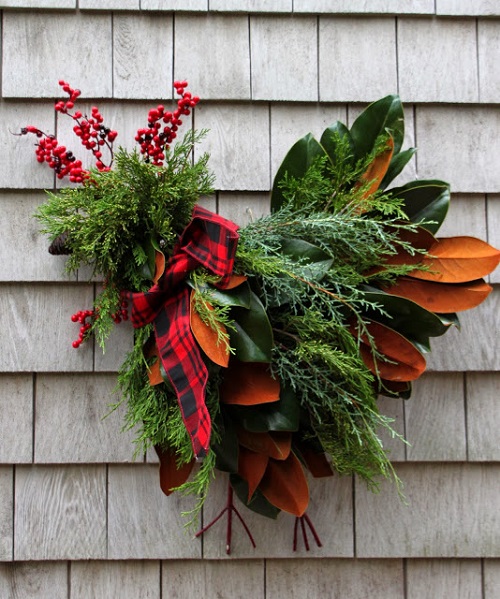 This holiday chicken wreath is surprisingly easy to put together with just a few supplies. Hang it on the garden fence for a captivating display.
24. DIY Farmhouse Wire Hat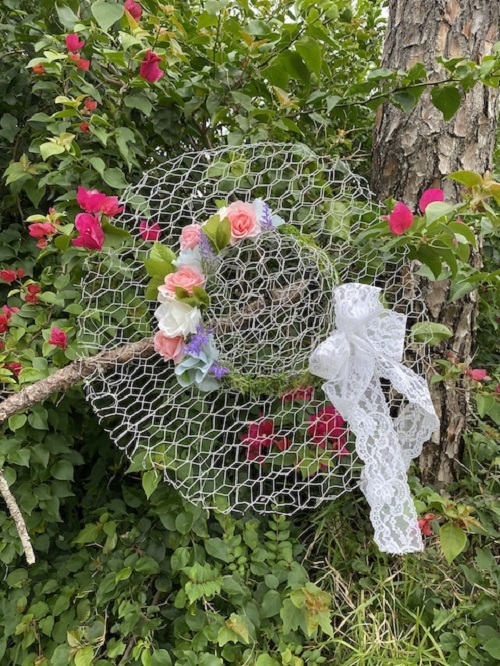 Decorated with different embellishments, this chicken wire hat is the best way to jazz up your garden area with a farmhouse touch.
25. Wire Garden Globes DIY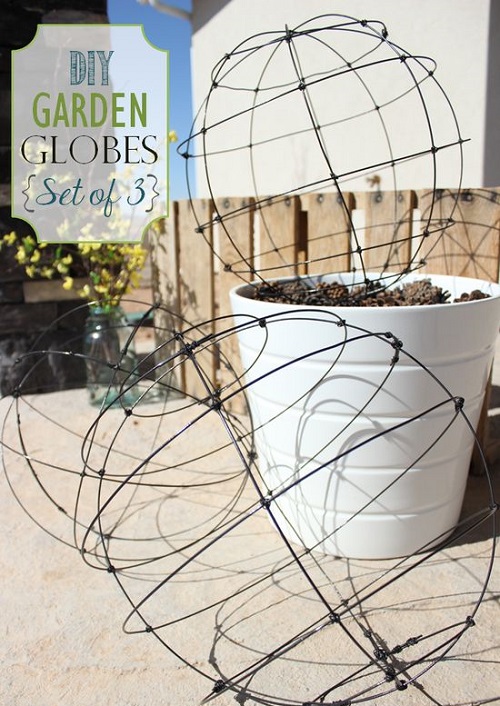 These garden globes are made out of galvanized steel wires, pliers, spray paint, and wire cutters. Get the DIY tutorial here.