Explore the list of DIY Paper Squishy Ideas and display your crafting and imaginative skills!
If you love toys and enjoy crafting, you're in for a treat with this DIY Paper Squishy Ideas! These projects are cost-effective, easy to make, and beginner-friendly.
Check Out the Cool Paper Clip Crafts and Project here!
---
DIY Paper Squishy Ideas
1. DIY Emoji Paper Squishy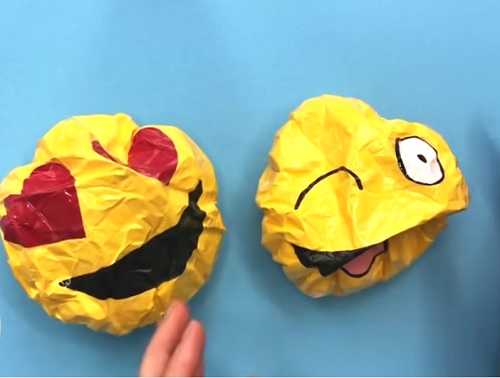 Watch this video tutorial and learn how to craft an emoji paper squishy without foam. It also doubles as a fun fidget toy that'll keep your kids entertained for hours.
2. DIY Paper Fidget Bubble Squishy Toy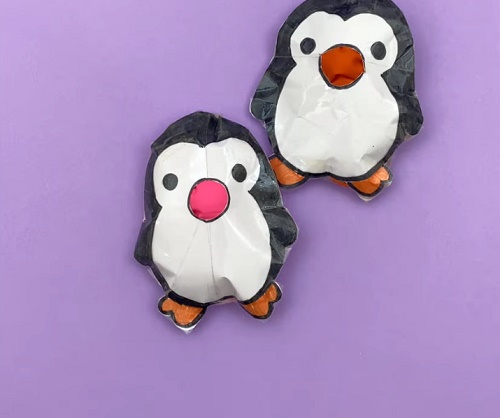 Relieve stress by making this penguin-themed squishy from inexpensive items like paper and a tiny balloon. Get all the details about this exciting idea here!
3. Easy DIY Slow Rising Paper Squishy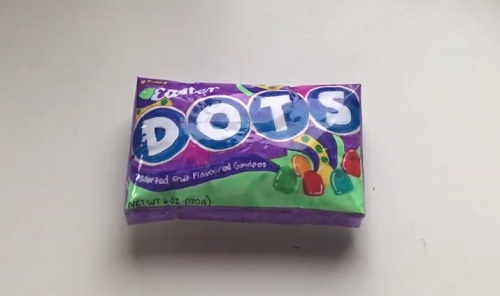 Grab a sheet of paper, tape, pencil, polyfill stuffing, and colors to create a slow rising squishy. It's a simple and entertaining activity that's great for beginners and craft lovers alike. Get the project here.
4. 3D Cute Paper Squishy Cake Slice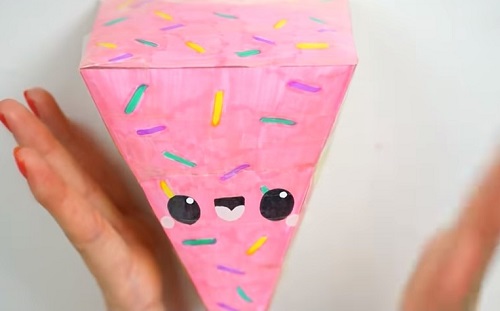 This lovely squishy toy resembles a cute cake slice with eyes and mouth. You only need paper, toy stuffing, and colorful markers to complete this craft in an hour. Hop to this video tutorial for more info.
5. DIY Origami Gummy Bear Mini Paper Squishy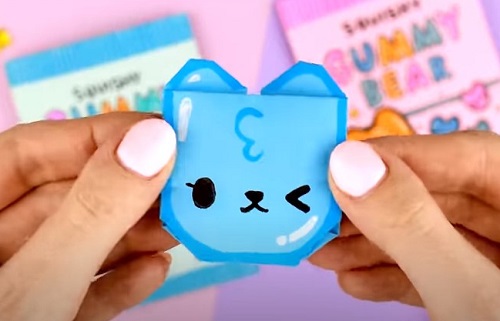 Get ready to be amazed by DIY origami gummy bear paper squishes. The best part is that no glue and tape is used for this project. Check out the step-by-step instructions in this visual tutorial.
6. Halloween Sugar Cookies Paper Squishy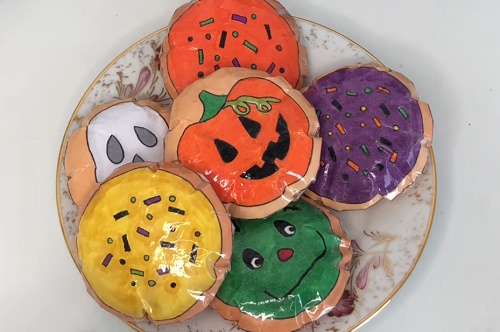 Get into the festive spirit with these Halloween sugar cookies paper squishy. It's an exciting craft project where you can make adorable squishy versions of spooky cookies. Perfect for fun, stress relief during the spooky season, or decorating your Halloween party. The DIY is here.
7. Homemade Paper Squishy Icecream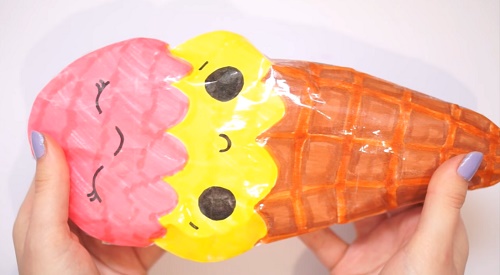 Introducing the new DIY Jumbo Paper Squishy – a refreshing change from regular squishes! It's really simple to make; just draw your favorite ice cream pattern on paper, add colors, and use stuffing. It's a great DIY project for kids and a wonderful gift for any squishy collector.
8. DIY Paper Squishy Unicorn Pillow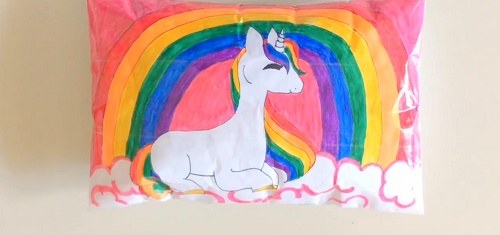 This adorable unicorn-inspired craft is perfect for squishy lovers, with basic supplies and easy-to-follow instructions. It's a super cute project for all ages and excellent for gifting purposes.
9. DIY Cartoon Characters Paper Squishy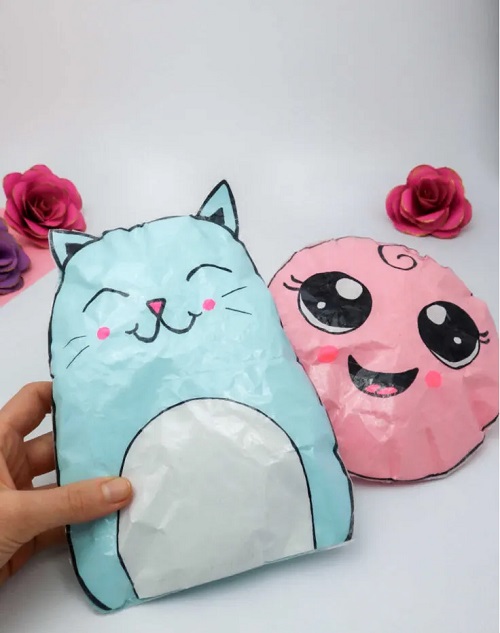 Bring your favorite anime to life with this cartoon characters-based squishy craft project. Involve your kids and have a blast crafting these lovely paper squishy. Learn the instructions here.
10. DIY Cool Paper Squishy Burger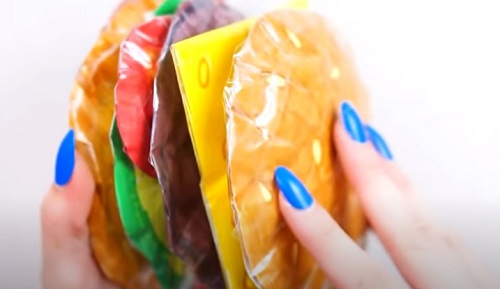 The DIY paper squishy burger offers hours of crafting fun. Using paper and a few other common items, you can create a perfect toy for your little one. It's an excellent way to combine creativity with playtime. Get the instructions in this visual how-to.
11. Easy Paper Squishy Pocky DIY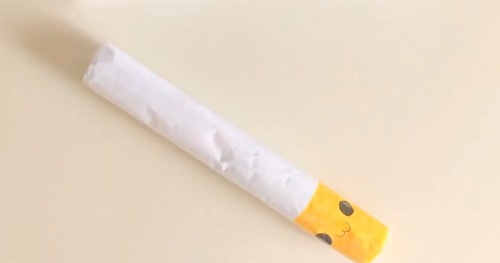 Are you a squishy and pocky lover? If so, then you'll love this paper squishy pocky project. It's simple to make and fun to play with. Create your own playful and adorable 3d version using this video tutorial.
12. DIY Donut Squishy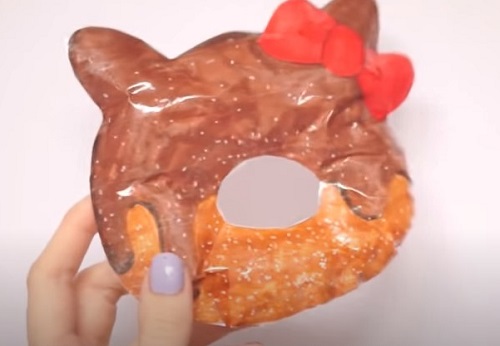 This fun craft project is a great way to spend quality time with your kids and a fantastic opportunity to hone their creativity. Transforming paper into a colorful donut has never been this exciting – a perfect weekend activity for children.
13. Doritos Paper Squishy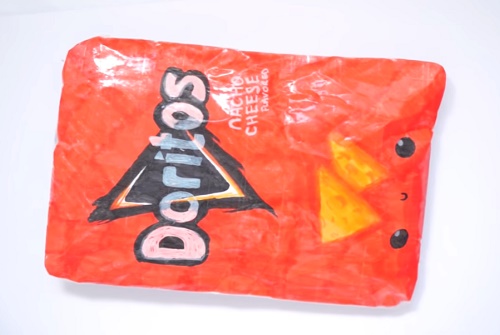 With a few inexpensive supplies, you can make a squishy variation of your favorite snack. Hop to this easy-to-follow visual tutorial for the instructions and list of supplies. It's one of the best paper squishy ideas.
14. 3D Milk Carton Paper Squishy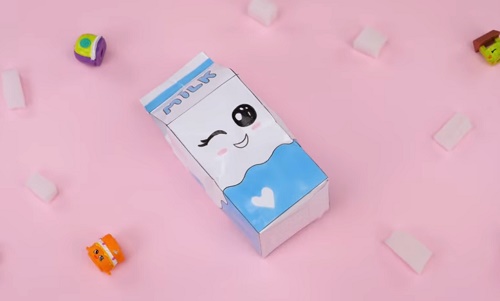 Show off your crafting skills by making this 3D milk carton squishy from paper and a few supplies. It's an engaging and straightforward activity that turns simple paper into a playful toy.
15. DIY Avocado Paper Squishy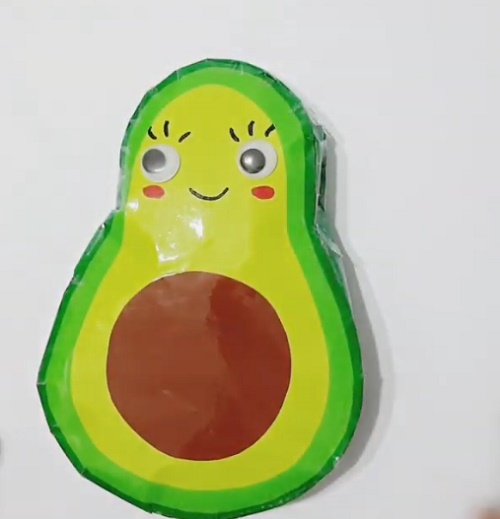 Create your own DIY avocado paper squishy with this easy visual tutorial. This enjoyable craft project turns everyday A4 paper into a charming, squeezable fruit squishy. It's a perfect entertainment toy for kids of all ages.
16. Pizza Slice Paper Squishy DIY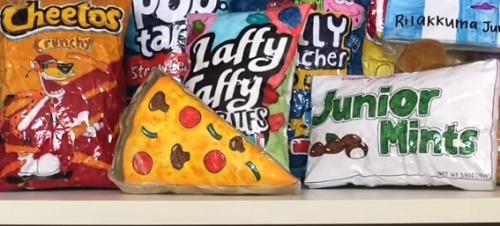 Put on your DIY hat and craft this pizza slice paper squishy. By using simple materials and techniques, you can create a fun, squishable pizza slice that adds a fun twist to playtime.
17. French Fries Paper Squishy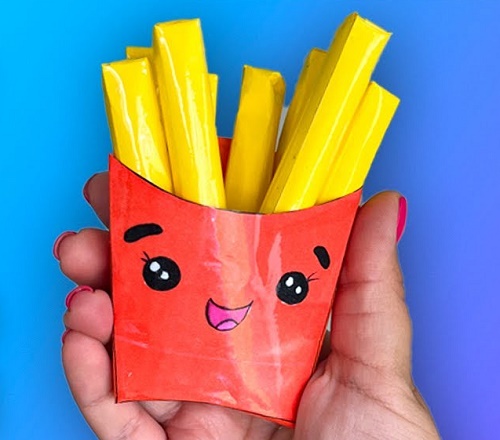 Do you love French fries? If yes, this deceptively real-looking paper squishy craft is only for you. Go through this YouTube tutorial and transform paper into a tasty-looking snack.
18. DIY Paper Squishy Macaron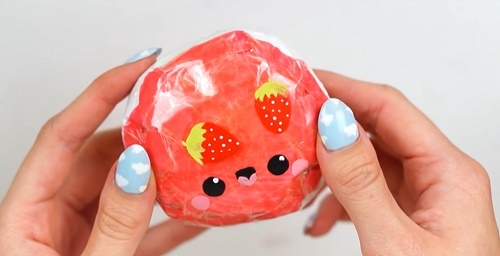 Experience the joy of crafting with this DIY paper squishy macaron. This project lets you craft a real-looking, squishy macaron that's perfect for play or decoration. It's a great stress reliever for kids and adults. The DIY is here.
19. Toilet Paper Squishy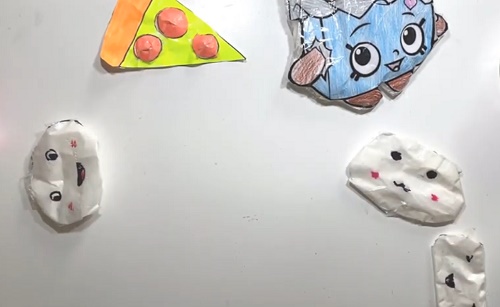 Discover how to make your own squishy toy using toilet paper, tape, marker, and stuffing. It's a fun, eco-friendly craft activity that results in irresistibly squishy toys – perfect for stress relief and play.
20. Paper Santa Squishy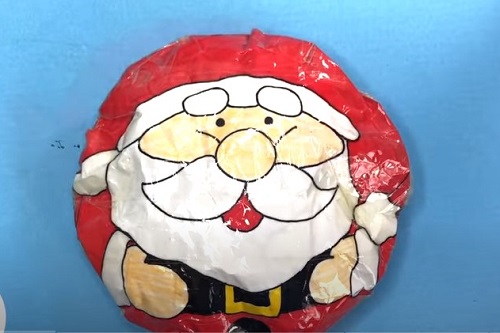 The paper santy squishy is a fun, festive craft project perfect for the holiday season. Using just simple materials, you can create a lovable Santa toy that's not only cute but squishy too.
21. DIY Boba Paper Squishy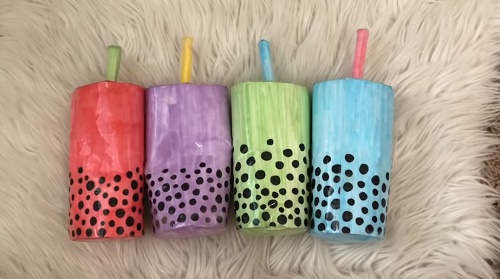 Show your love for bubble tea by making this boba-inspired squishy from paper, tape, and other supplies. Watch this video tutorial and make your own version now.
22. DIY Paper Squishy Christmas Tree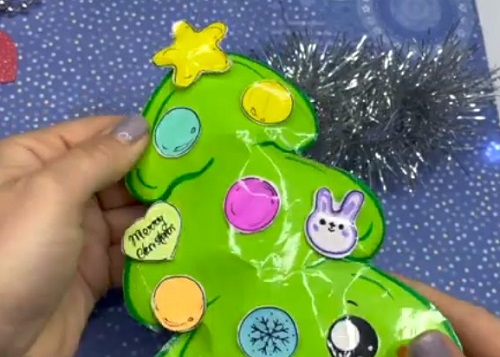 Feel the festive cheer by making this adorable Christmas tree paper squishy. Gather paper, tape, scissors, toy filler, stickers, and markers to complete this project.
23. DIY Paper Squishy Flip Octopus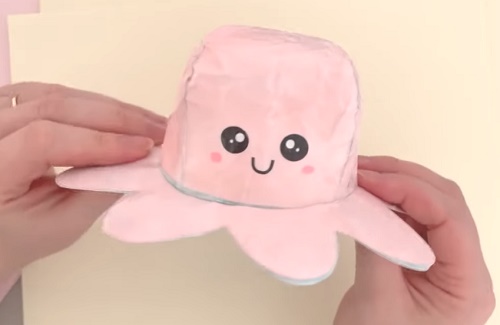 Meet your new favorite fidget friend! This lovely and unique fidget toy is not only easy to make but also incredibly satisfying to play with. Get the instructions and list of supplies in this visual guide.
24. DIY Nutella Paper Squishy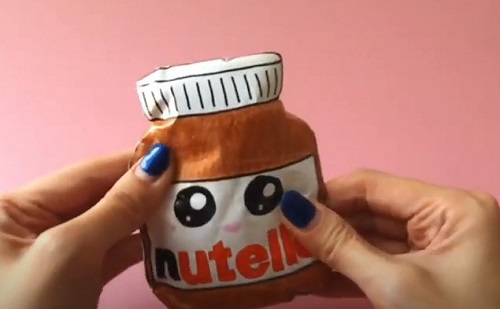 Experience the thrill of DIY with this paper squishy project. This super affordable, squeezable toy replicates the iconic Nutella jar, merging fun crafting and creative play. Get the instructions here.
25. DIY Watermelon Paper Squishy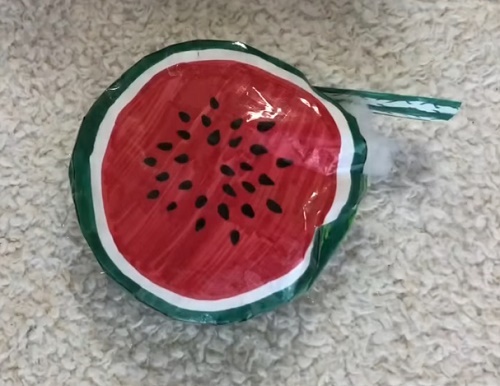 Get creative and colorful with this DIY watermelon paper squishy project. This craft transforms plain paper into a playful, squishy watermelon slice, adding a dash of summer cheer to your day. The DIY is here.
26. DIY Popsicles Paper Squishy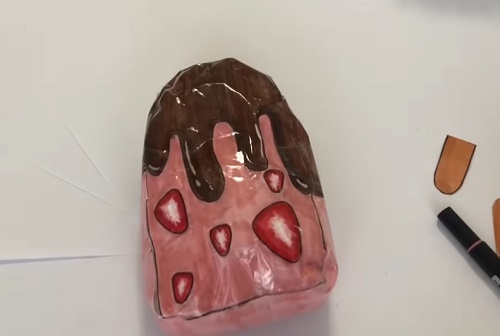 Spark your creativity with this DIY popsicle paper squishy project. This hands-on activity results in adorable, squishy popsicle-shaped toys, perfect for imaginative play
27. DIY Cadbury Squishy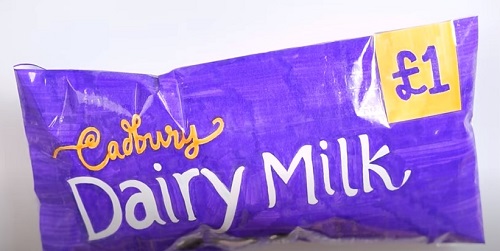 Craft your own delicious squishy toy that resembles Cadbury Dairy Milk. The best part is that it's made of paper and a few supplies. The DIY is here.
Read the Creative and Fun Plaster of Paris Crafts here