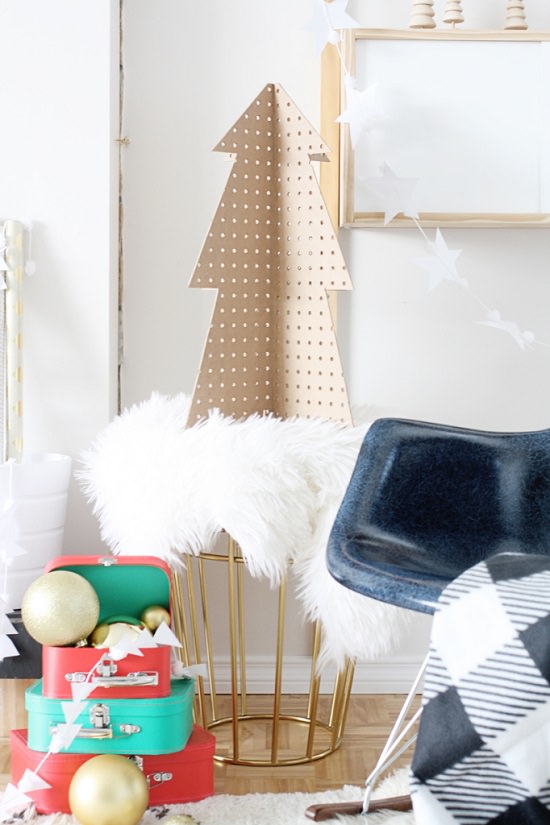 There are so many amazing ideas out there these days for alternative Christmas trees, but if you are looking for something a little less traditional, this Pegboard Christmas Tree just might be for you! 
My husband simply cut the shape out of a piece of inexpensive pegboard. It was a 10 minute project really! I love how it looks standing alone, but you could easily spray paint it any color you wish or hang any kind of ornaments through the holes. I love a more modern look by just leaving it as is, but options are always a good thing!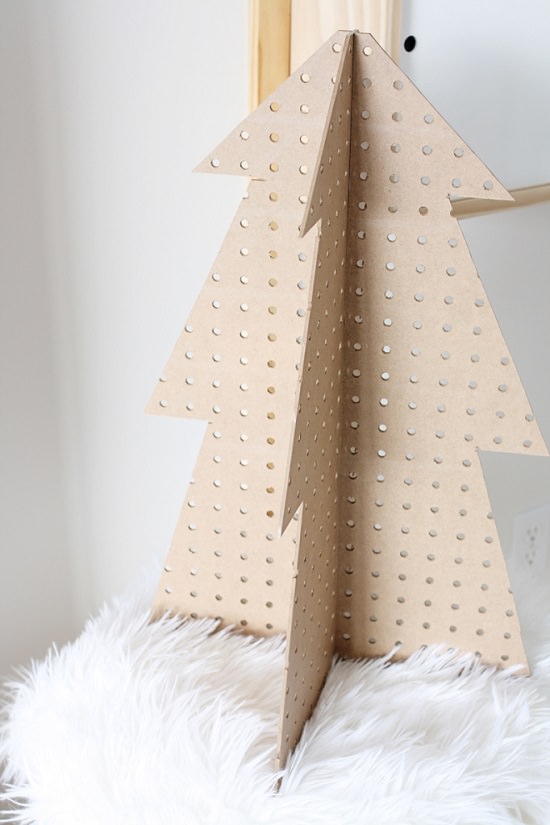 I love having options for a tree. I'm still loving our Copper Geometric Christmas Tree in our dining room, it takes up no room at all and adds a lot of interest to space. I know that our Pegboard tree will especially be great for the kids! They can have all kinds of fun decorating it any way they can and even be a fun little activity to do day to day during the holidays.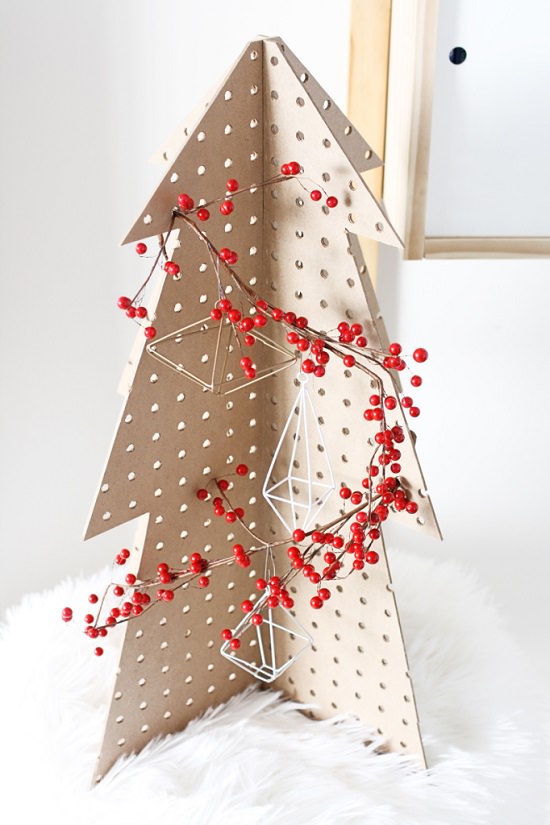 Even so, I know I'm enjoying it just as it is right now! I love the minimal look this year, our decor isn't too busy and I like that it still looks like our house every day with just those touches of Christmas magic!
What do you think about non-traditional Christmas trees?