Mimic these unique DIY Head Planter Ideas to display your favorite flowers, houseplants, or succulents like never before!
Instead of using regular pots, get creative and decorate your space with some quirky yet interesting planters. Here're some creative DIY Head Planter Ideas to take inspiration from.
Have a look at some unique DIY ice cream cone planters here
---
DIY Head Planter Ideas
1. Easy Doll Head Planter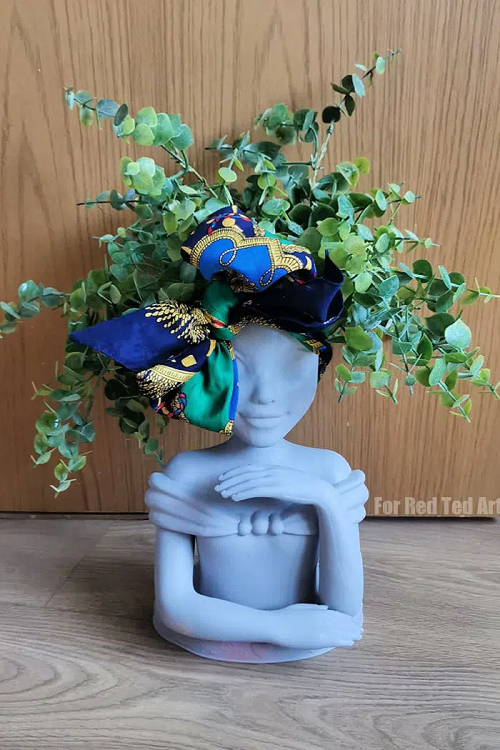 Learn the easiest way to convert a doll head into a planter using this tutorial. This unusual planter is a great way to get kids involved in gardening.
2. Faux Copper Head Planter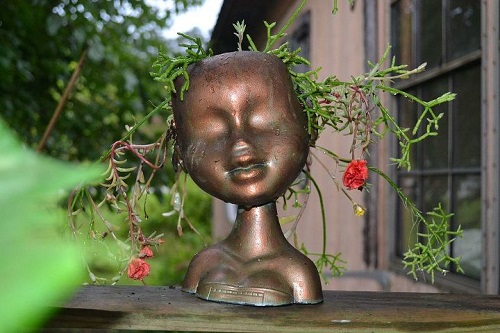 This copper-colored doll head planter is a super affordable and easy-to-make project. It's one of the best DIY head planter ideas on this list.
3. $5 Head Planter Idea
Give your outdoor space some personality and character on a budget by making this chic head-shaped pot.
4. Faux Rusty Cast Iron Head Planter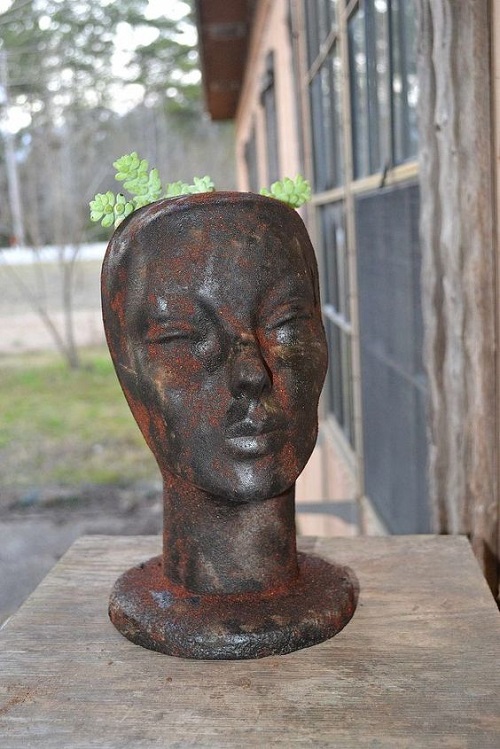 Check out this step-by-step tutorial to create a rustic cast iron head planter from a wig head.
5. Mannequin Head Planter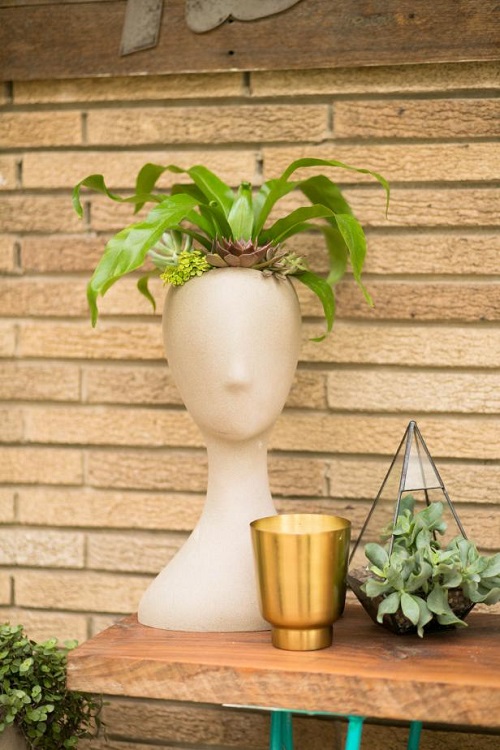 All you need is a mannequin and some supplies to make your own peculiar head planter. Hop to this article to learn more.
6. Creepy Doll Head Planter Project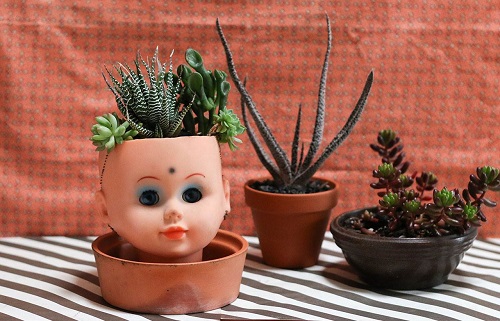 Prepare your doorstep for Halloween with this wonderfully creepy doll's head planter. The details are here.
7. DIY Garden Head Project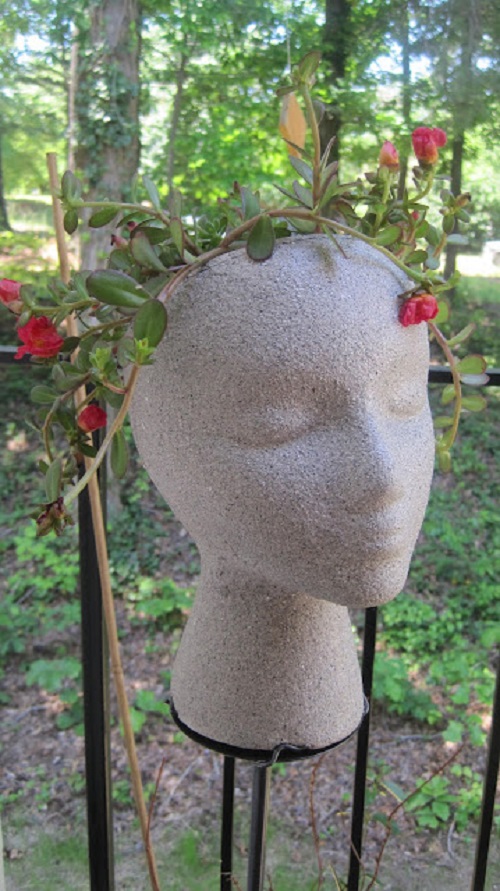 Grab a foam head to bring this amazing planter to life. It's a cheap and beginner-friendly project.
Find out the list of creative wine barrel planter ideas here
8. Mannequin Head Cactus Planter
Watch this video to create an eye-catching cactus planter from a mannequin head. Put it on the coffee table or mantel to amp up the aesthetic appeal.
9. Homemade Cement Head Planter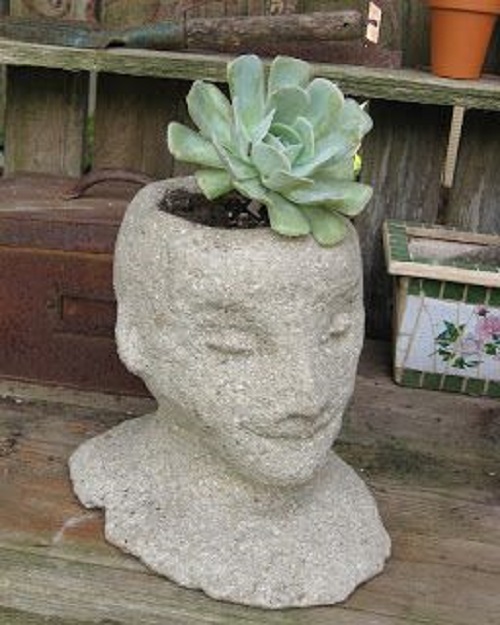 This homemade cement head planter will look fantastic around your garden. It's easy and inexpensive to make using a styrofoam wig form as the base, glue, and Portland cement.
10. DIY Buddha Head Planter
Transform a plastic container into a trendy buddha head planter with this tutorial. It's an excellent tabletop decorative for home and workspace.
11. Barbie Head to Patina Planter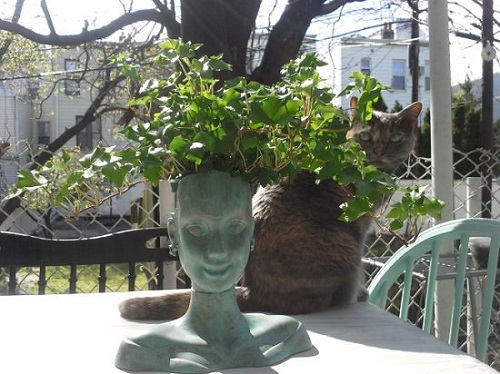 With creativity and modifications, anyone can turn a barbie styling head into a peculiar pot. Click here to learn more.
12. Doll Head Succulent Planter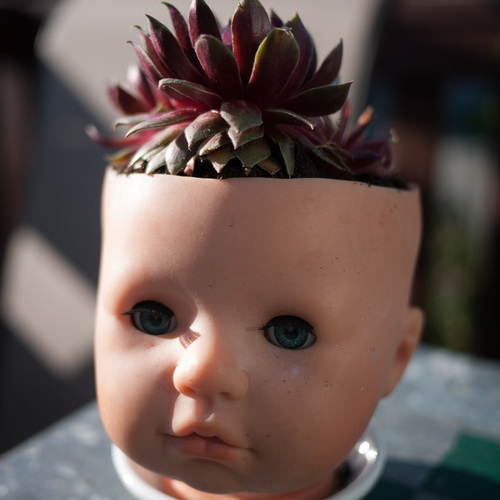 Grab a doll head and follow these instructions to make an attractive conversation piece for your home decor.
13. Black History Month Inspired Head Planter
Look at this YouTube tutorial to build a black history month inspired head planter. It's one of the most amazing DIY head planter ideas.
14. Clay Grecian Head Pot
Here's another head planter project in which clay and foam head is used to create a quirky plant pot.
Here are some stunning monogram planter ideas