Is the lack of an extensive garden stopping you from flaunting your green thumb? These DIY Wine Barrel Planter Ideas will help you out!
Take a look at these DIY Wine Barrel Planter Ideas to amplify the look and feel of your outdoor space with their rustic charm. They are affordable and make great conversation pieces.
Here are some creative wine cork ideas for home and garden
---
DIY Wine Barrel Planter Ideas
1. Barrel Planter With Umbrella Stand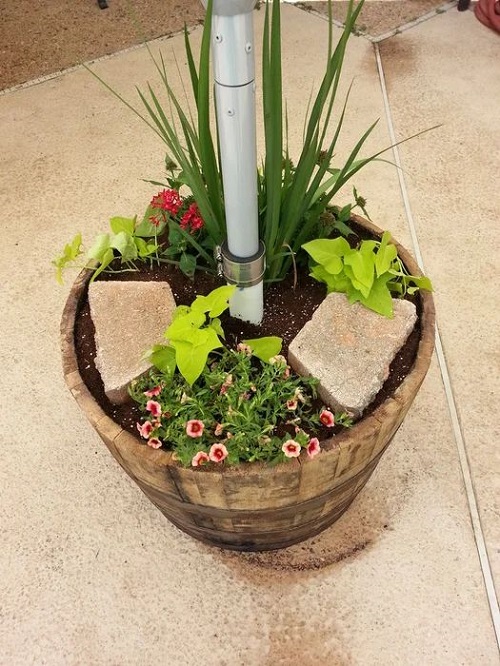 Follow the Instructables to create a wine barrel planter that doubles up as an umbrella stand for the deck or patio.
2. Half Whiskey/Wine Barrel Planter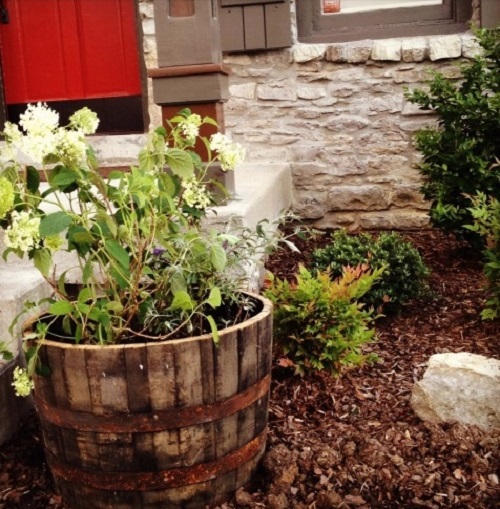 With some little modifications and this tutorial, you can turn a store-bought half whiskey/wine barrel into a functional planter.
3. DIY Wine Barrel Planter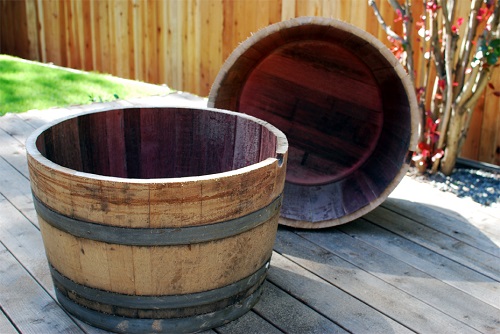 Here's a fantastic DIY on how to transform a wine barrel into an elegant planter to add some pizzazz outdoors.
4. Privacy Bamboo Barrel Planter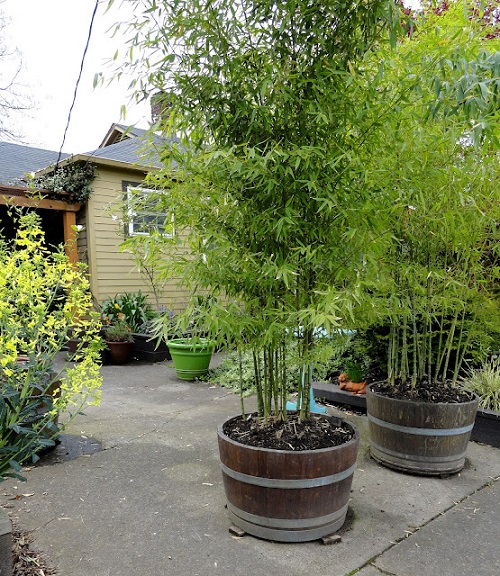 Add some style and privacy to your yard by planting bamboos in wine barrels. Hop to this article to know more.
5. Teacup Style Barrel Planters
Recreate these teacup-style planters out of wooden barrels to bring personality and charm outdoors. Read more here.
6. Best Barrel Planter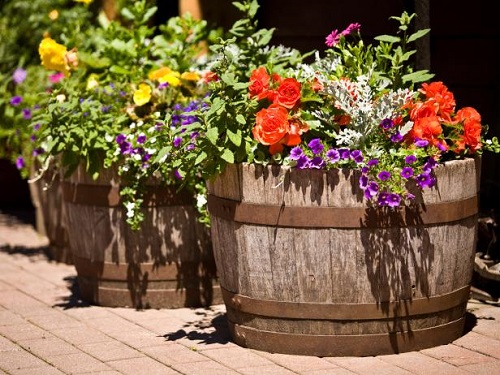 Combining the grace and beauty of aged wood with the charm and diversity of nature, wine barrels are a perfect choice for planters. Learn more here.
7. Tiered Wine Barrel Planter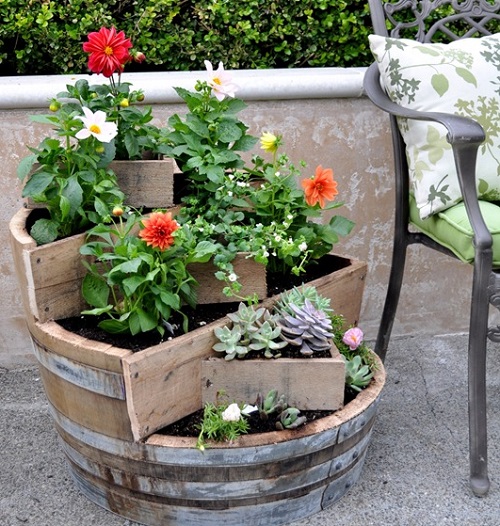 All you need are a half wine barrel, strips of wood, power tools, measuring tape, wood screws, soil, and twine to build this tiered planter.
8. Spilled Flower Pot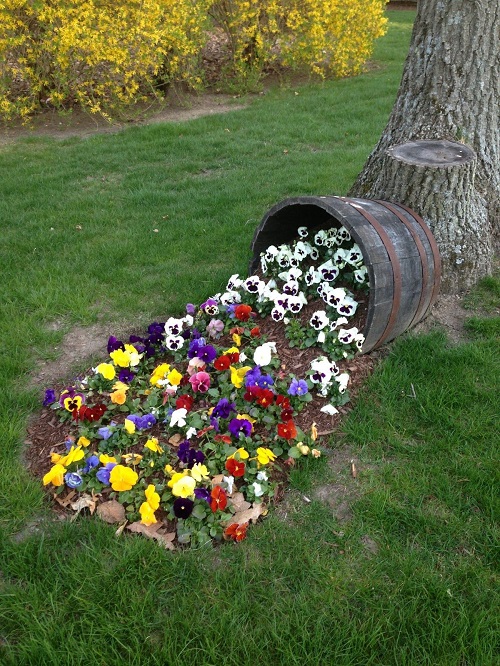 To create this spilled flower pot feature in your yard, you only need a wine or whiskey barrel, soil, plants, and this tutorial.
9. Wine Barrel Herb Planter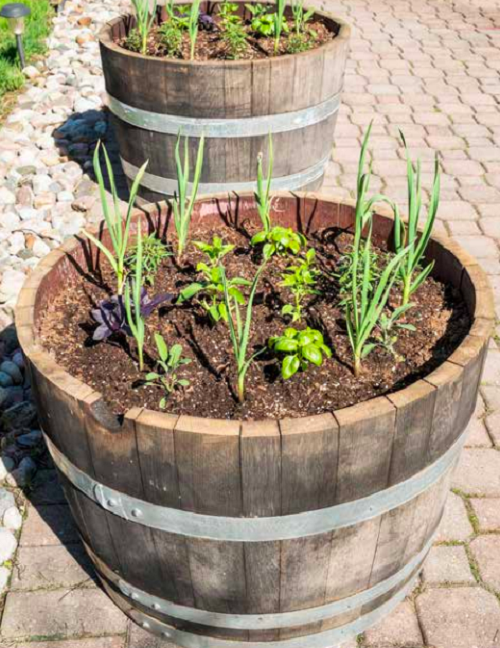 You can grow herbs in a wine barrel planter quite easily. Simply follow this tutorial to get a fresh supply of herbs all year round.
10. DIY Wine Barrel Planter With Posts for String Lights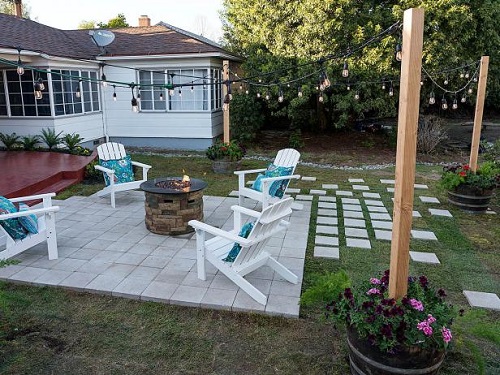 These whiskey barrel planter posts not only add a dash of greenery but also illuminates outdoor living space. You can complete this project in a day.
11. Wine Barrel Water Container Garden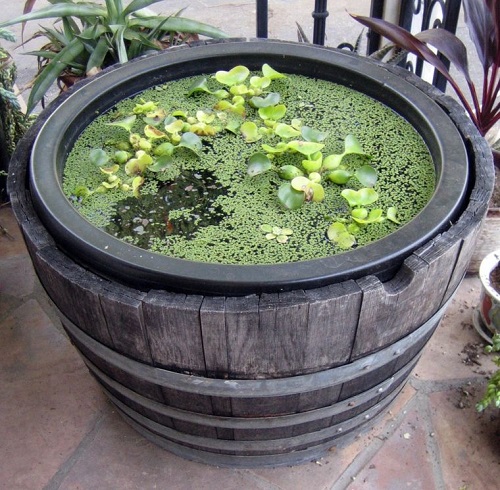 Do you know you can grow aquatic plants in a half wine barrel? If not, check out this article to learn more.
12. DIY Tiered Whiskey Barrel Strawberry Planter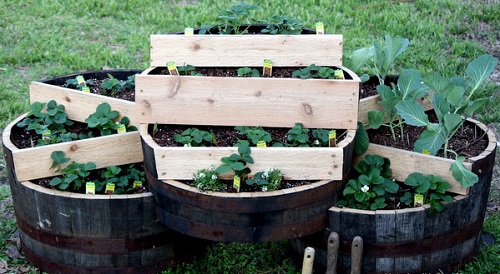 If you want to build an inexpensive, tiered strawberry planter in the front yard, this article is for you.
13. DIY Oak Whiskey Half Barrel Planter with Wheels
This oak whiskey barrel planter with wheels makes it easier to move the trees from one place to another. Watch the video to make one for yourself.
14. DIY Barrel Succulent Planter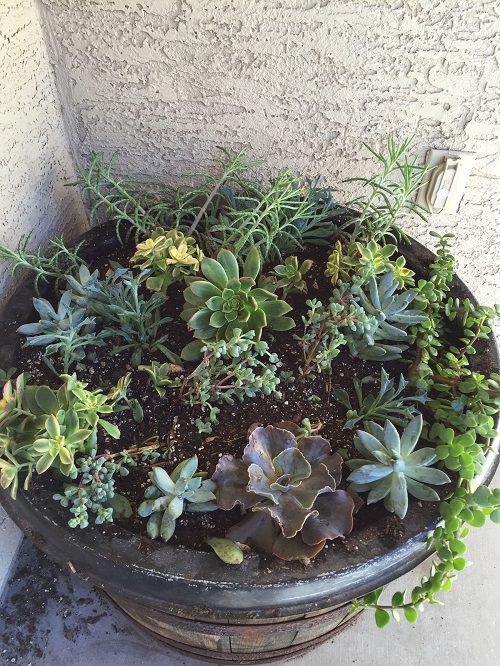 Visit this blog to create a succulent planter out of a wooden barrel. It's one of the best DIY wine barrel planter ideas on this list.
15. Thriller-Spiller-Filler Wine Barrel Planter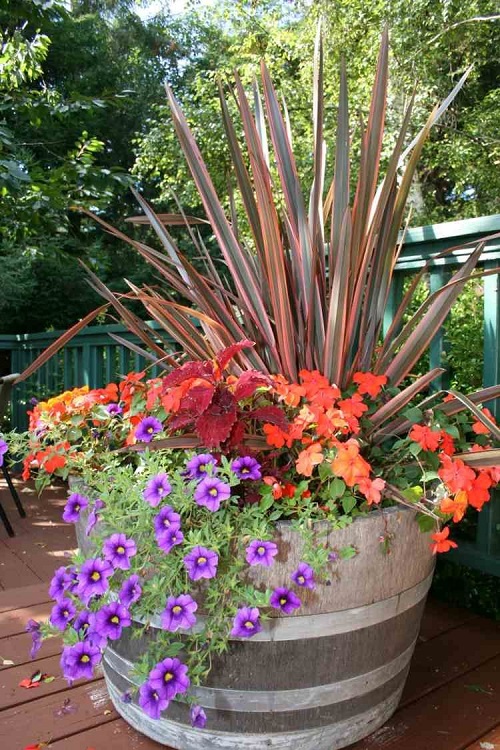 To copy this stunning Thriller-Spiller-Filler planter, simply check out this article.
16. Unique Wine Barrel Planter DIY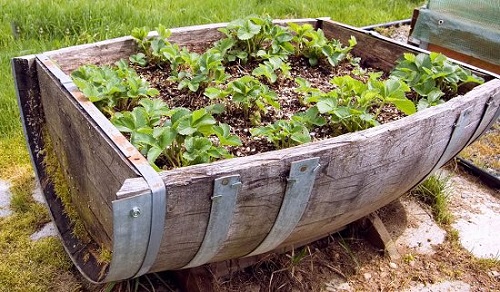 An old wine barrel cut in half is an excellent planter for growing ornamental plants, vegetables, and fruits. Make sure to give a supporting structure under the barrel to keep the planter stable.
17. Wine Oak Barrel Planter With Legs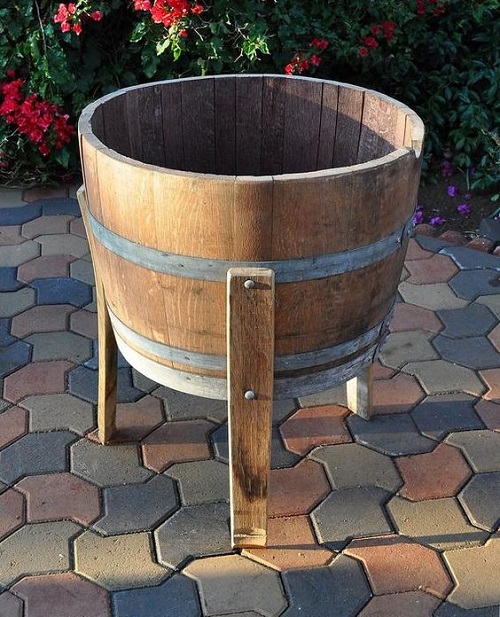 Grab a wine oak barrel and cut it in half. Next, attach wooden staves to it using galvanized bolts, washers, and nuts to create a unique planter. Don't forget to make some drainage holes in the bottom.
18. Lightweight Barrel Planter
Whisky barrel planters are heavy and difficult to move around. Plus, without proper drainage – they rot out quickly. If you want to create a perfect barrel planter that is lighter in weight and has a built-in drainage system, this article is for you.
19. Full Barrel Planter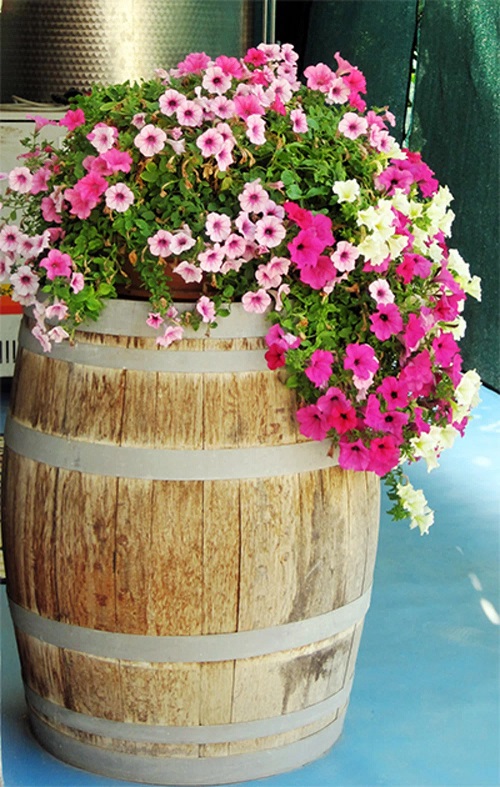 Make a stylish statement in your garden by converting a whole barrel into a planter. Drill some drainage holes, fill the bottom with rocks, add soil, and your container is ready to display plants.
20. Stylish Wooden Barrel Citrus Planter
Learn the easiest way of converting a wooden half-barrel into a stylish citrus planter in this step-by-step tutorial.
Find out some fantastic DIY wine bottle ideas for the garden here