Over the holidays I shared this reclaimed letter box credenza on Instagram, which we gave to my folks for Christmas. Today, I'm back and sharing a little more about this beautiful and unique piece! 
About a year ago, my husband spotted two letter boxes (or post office boxes if you will) at Habitat Restore in Bakersfield. He texted me a picture and asked me if I thought we could use them for anything. And of course, I said yes! We paid $35 each I think, which wasn't too shabby for a thrifted piece this size.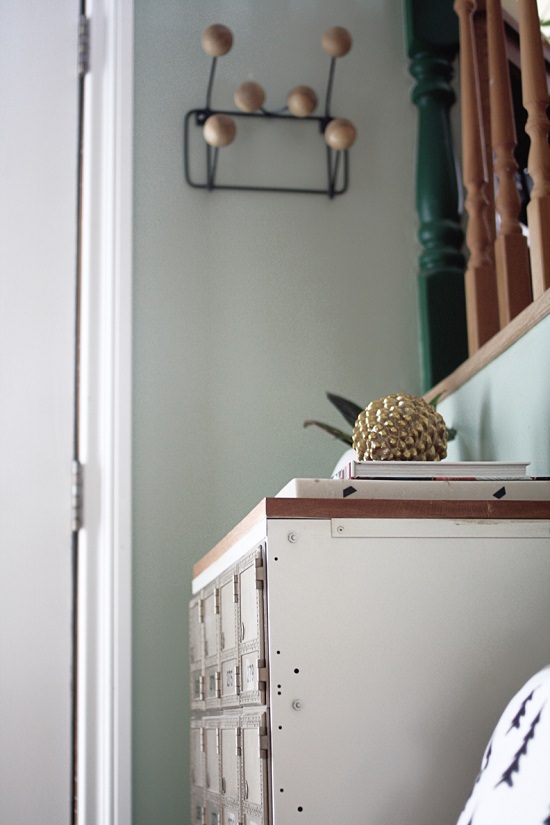 Basically, they sat in our garage for a year. We had plans for them, but with all the packing and moving ahead we never had the time. I originally planned on keeping one and gifting the other to my parents, but sadly we sold one because of the lack of room in our moving trailer. We held on to this one and vowed to work on it once we settled in Canada.
Joel was pretty much ready to throw this one out by the time we were ready to start working on it. And to his defense, it was pretty flimsy even though it looks quite sturdy. But I had to stick with my gut. I knew that it would be fabulous once it was completed. Thankfully, my husband listened to all my crazy talk and worked his magic!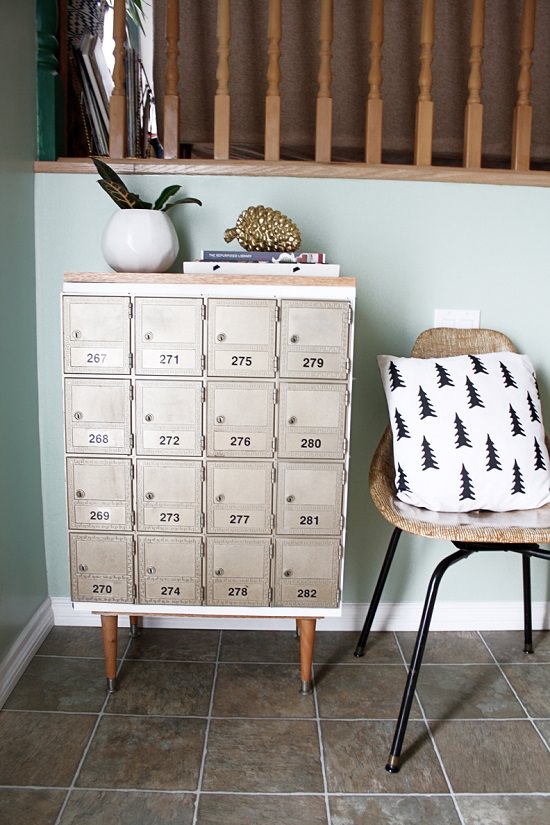 We decided to create a credenza of sorts with wood to accentuate the metal. Joel added laminated pieces of Oak to the top in order to match my parents existing furniture. He used industrial grade epoxy to glue the wood to the metal. He planed, sanded and stained the wood and repeated the same steps for the bottom of the box as well.  This helped the piece become a lot more sturdy! He added simple tapered legs to the bottom of the box and screwed the supplied mounting plates to the wood. After that, he painted the sheet metal white and BAM! New credenza!!
My folks absolutely loved it! I have to admit, I was a little tempted to keep it for myself. But it looks so good in their home and now I can enjoy it every time we go over to visit! I love handmade gifts, they have a certain magic to them – don't you think?