A little green never goes out of trend especially if it's planted in this cool 3-tier planter. It best for renovating patio, outdoor space or space efficient balcony gardening.
Gardening and updating your outdoors can get a little expensive and can bother you, especially if you are a thrifty kind of person. Most of us are often on the lookout for the best deals, but still trying to keep spaces looking trendy and cute. Repurposing existing pieces is a great option, like this 3-Tier Planter!  And if you are looking for some more great summery DIYs, be sure to check out the summer edition of Merry Mag this Monday – June 8th!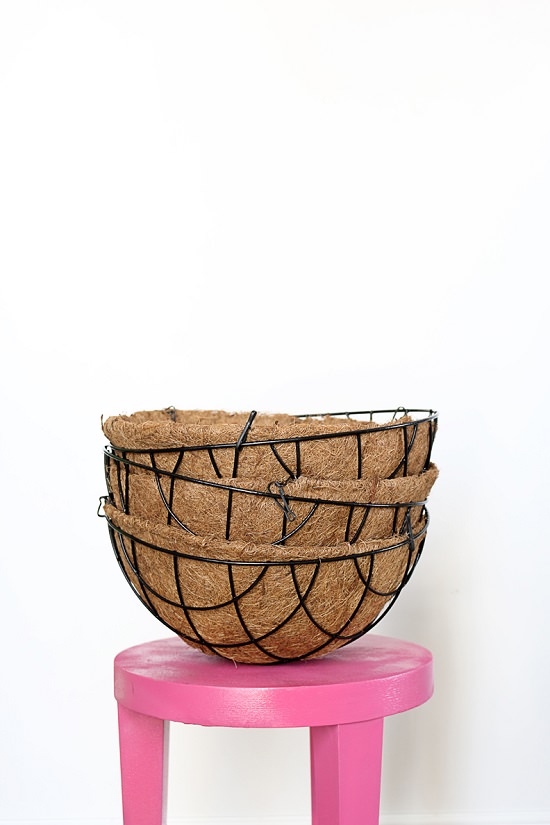 Materials
Wired Hanging Basket (x3)
Spray Paint (in 3 colors)
Plants!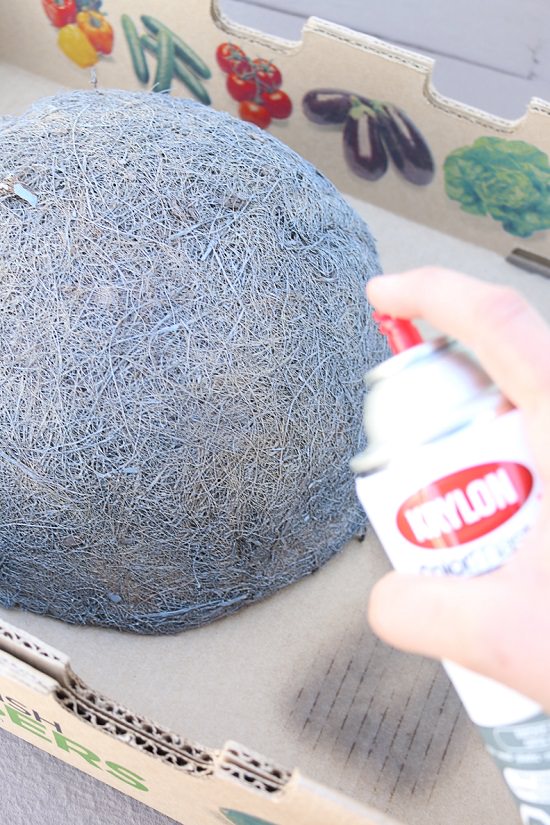 Instructions
1. Begin by spray painting each planter the color of your choosing. Allow to dry in between each coat.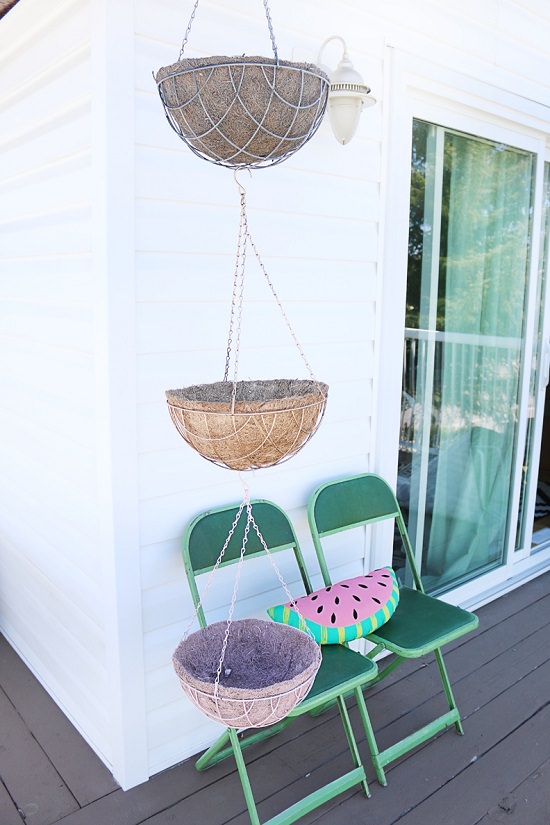 2. Attach the hook of one planter to the bottom of the other until all three are attached.
3. You may choose to plant your plants into the planters or merely place the plant in the baskets.
4. Hang, display and enjoy!
This project only takes about 20 minutes, isn't that wonderful? You'll love this simple solution and how it can add those layers of beautiful greenery to your patio. Everything feels fresh and ready for summer! This 3-tier planter can also be easily transported into the house for those cold evenings or crazy thunderstorms (that is if you experience this kind of weather in your area)! The option of this planter being for both outdoors and indoors make it even more lovable – what do you think?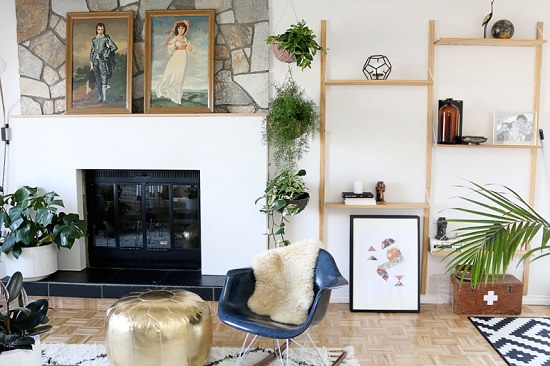 This is just a sneak peek of what's to come, so be sure to come back Monday for our patio makeover and the launch of the Merry Mag Summer Issue!  Prepare yourselves for some pretty awesome recipes, more outdoor living solutions, DIYs and more!