Learn how to revamp organizers for your own good. They'll give you a chance of being creative and keeping the precious old one safe.
Revamp your organizer with a little with this super simple DIY! You'll find yourself enjoying the process as it's quite simple but engaging at the same time.
Materials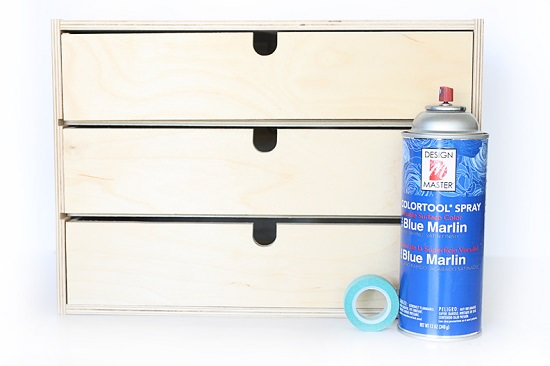 Organizer (This one is a few years old from IKEA)
Tape
Spray Paint (Any color)
Directions
1.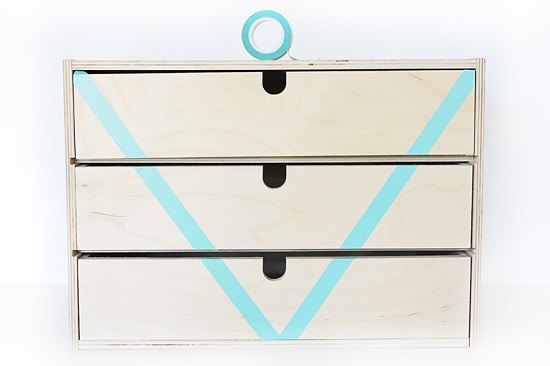 Simply tape your design.
2.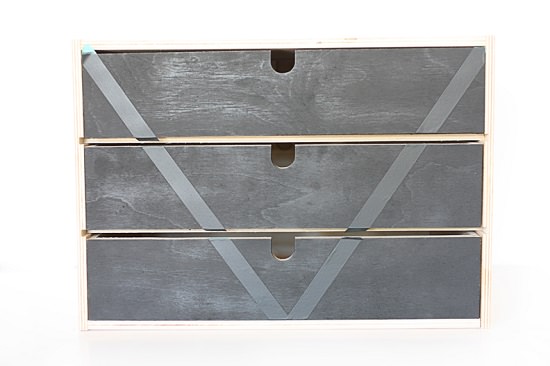 Spray paint the front of the drawers or entire organizer – it's completely up to you! Let dry in between coats and paint again until you have the desired color you are looking for.
3.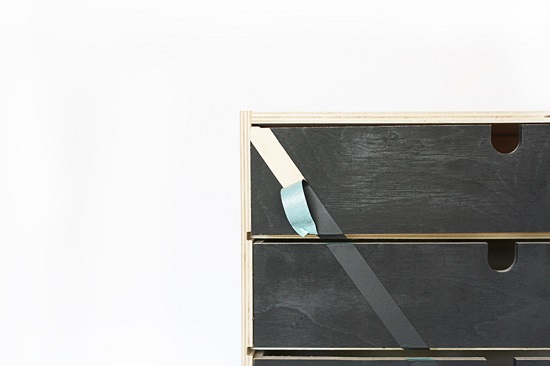 After the paint has completely dried, slowly peel the tape.
4.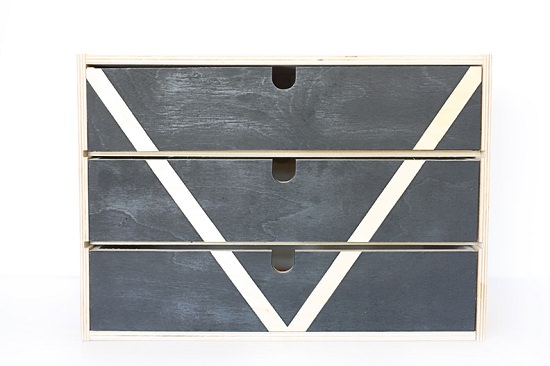 Display your new and improved organizer!
5.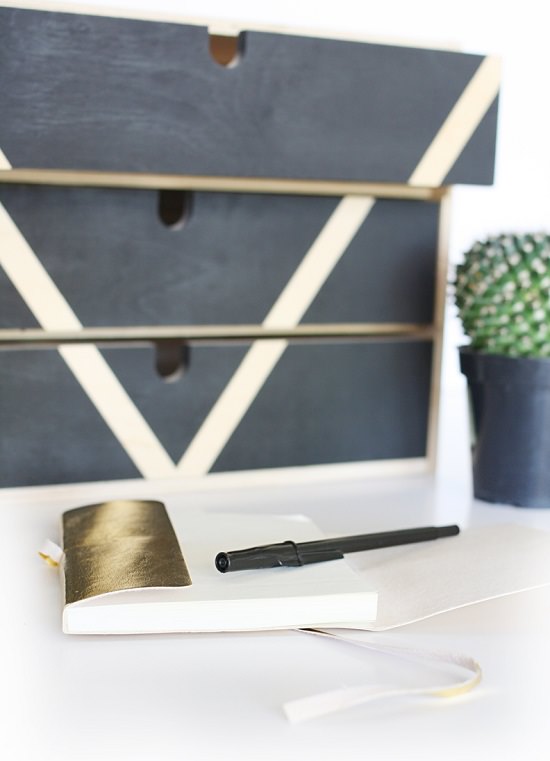 You'll love the simple transformation. Also, you can still see the wood grain through the black spray paint, isn't it cool? It gives it some great texture!
Now you just need to find a place for this little guy in the office space in the new house! We can't wait to share more fun DIYs and design ideas with you. Stay tuned for more such DIYs!