Christmas is almost nearing, and I'm getting super excited! Every year, I try to make at least one handmade ornament to add that personal touch to our tree. This year, I wanted to try something a little more bold and modern. I stuck with very clean and simple colors: black, white and pops of metallics (mostly gold and silver).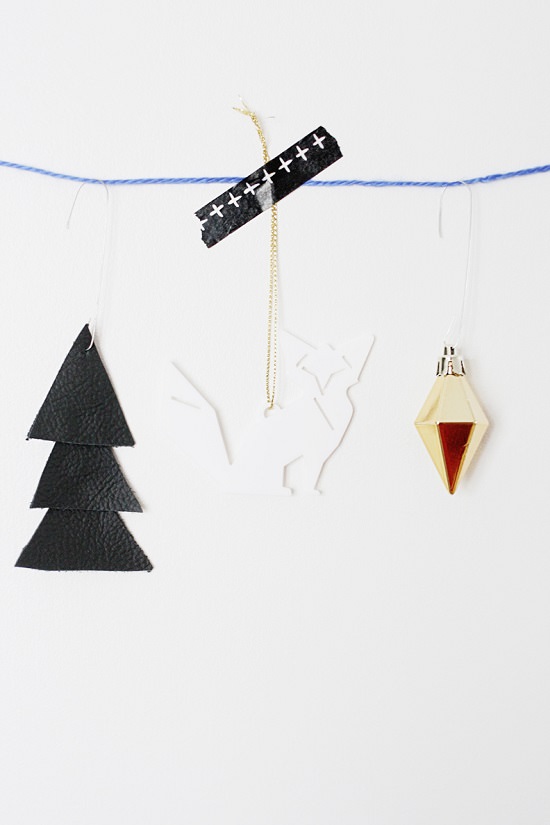 These Scandinavian inspired Christmas tree ornaments take 5 minutes to make – they are so easy!
Directions
Gather what you need. Begin by cutting triangles with your scissors until you have the number of trees you are looking for. I did quite a few so I could evenly disperse them on our tree. Hot glue three triangles together to create a tree. Hold the triangles firmly together while the hot glue is cooling, so there is good contact! Otherwise, the hot glue will peel off quite easily. Take your scissors and make a slight cut in the top triangle for your hook to go through, then hang to enjoy!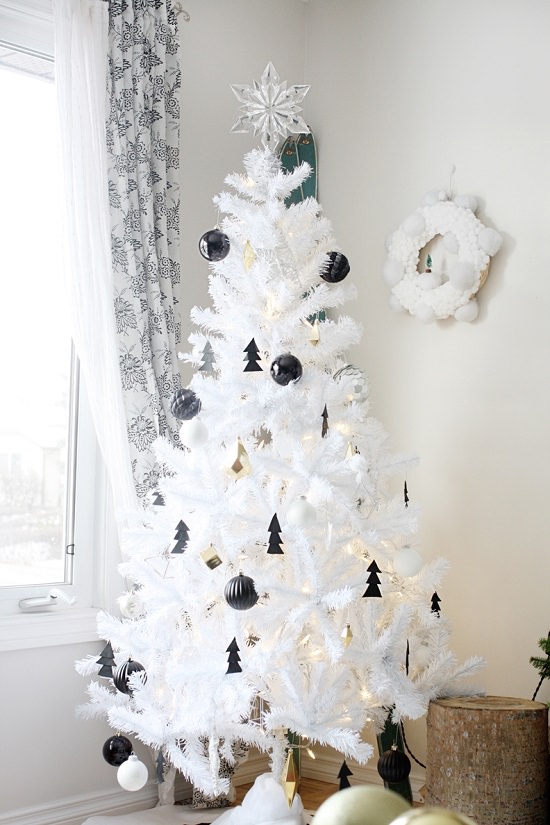 I love the graphic element it adds to our tree! It feels very minimal, and I love it – it's quite refreshing to be honest! These would make great little gifts for family and friends. I also have a few other plans for these little guys, so stay tuned!