Christmas is almost nearing, and I'm getting super excited! This festival is all about making yummy dishes, adorning home with festive stuff, and making gifts. Every year, I try to make at least one handmade ornament to add that personal touch to our tree. This year, I wanted to try something a little more bold and modern. I stuck with very clean and simple colors: black, white, and pops of metallics (mostly gold and silver). You can include kids in this project but make sure to monitor them especially with the hot glue gun. These Scandinavian-inspired Christmas tree ornaments take 5 minutes to make and not to mention cost far less than the store-bought ones – they are so easy!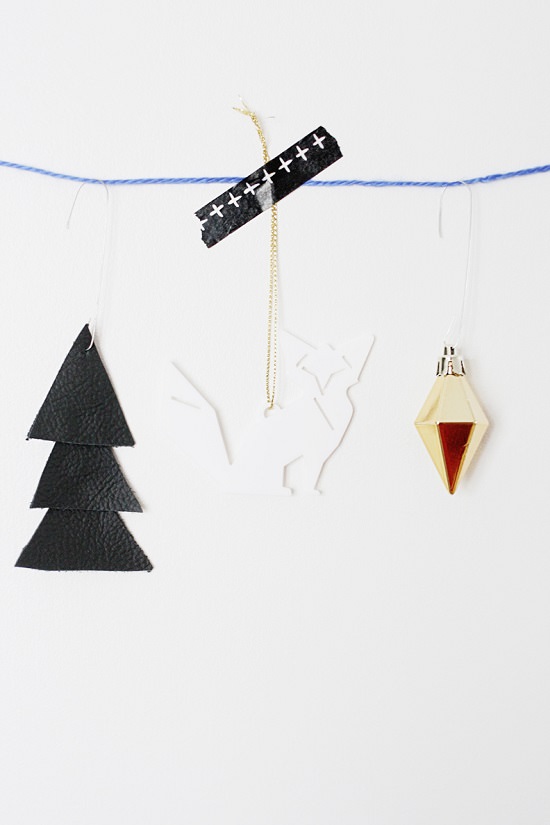 Scandinavian Inspired Christmas Tree Ornaments
Directions
Gather the needed items such as black leather, scissors, hot glue gun, and ornament hooks.
Begin by cutting triangles with your scissors until you have the number of trees you are looking for. I did quite a few so I could evenly disperse them on our tree.
Hot glue three triangles together to create a tree.
Hold the triangles firmly together while the hot glue is cooling, so there is good contact! Otherwise, the hot glue will peel off quite easily.
Take your scissors and make a slight cut in the top triangle for your hook to go through, then hang to enjoy!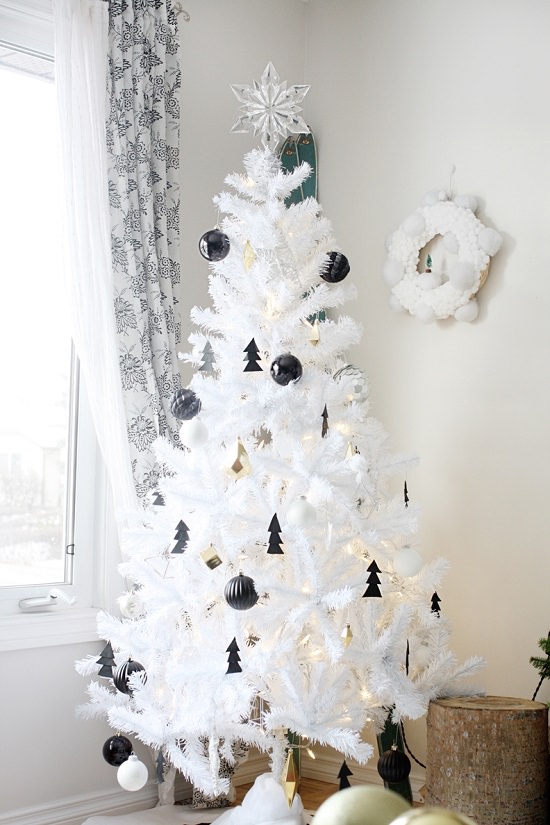 I love the graphic element it adds to our tree! It feels very minimal, and I love it – it's quite refreshing, to be honest! These would make great little gifts for family and friends. I also have a few other plans for these little guys, so stay tuned!