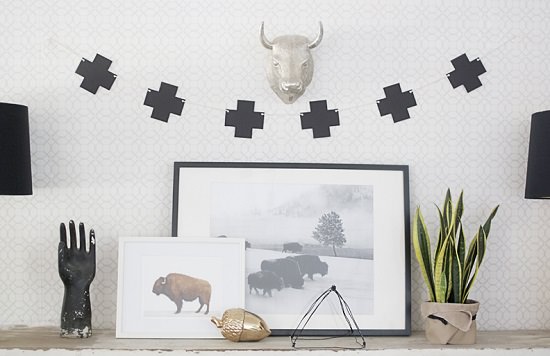 Last week, I shared some thrifted wooden pineapples and talked about maybe experimenting with painting some of them. This weekend, I decided to take very small baby steps with a pineapple we found for fifty cents!So, a few days ago I headed over to Cupcakes and Cutlery to enter to win this amazing Cross and Plus Garland by The Flair Exchange and WON! I never win, so this was amazing!!! I have loved this design for a long time and even made a few pieces with the swiss cross design like Valentine's art. I decided to use this pattern again for my pineapples and experiment with it a little!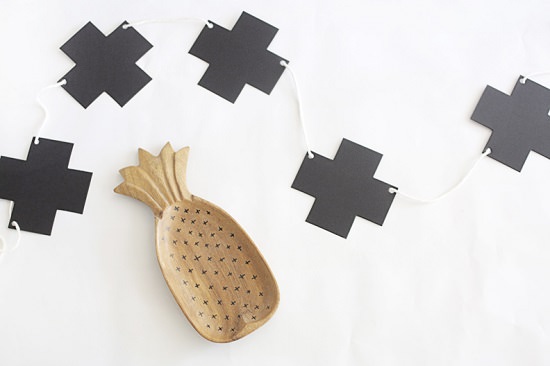 For this project, all you will need is a wooden pineapple (or other decor piece if you prefer) and a paint marker, which is a little less messy than paint and a brush. Simply start making your cross pattern on the surface of your pineapple until you are satisfied with the design!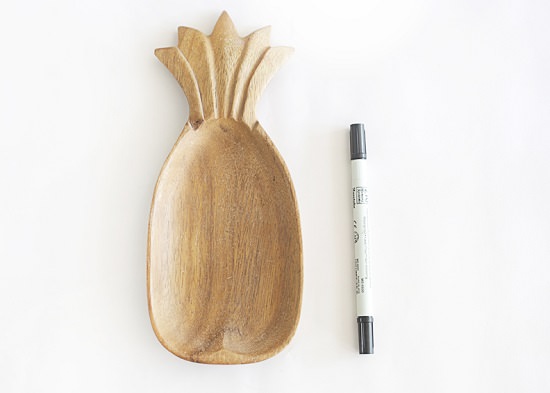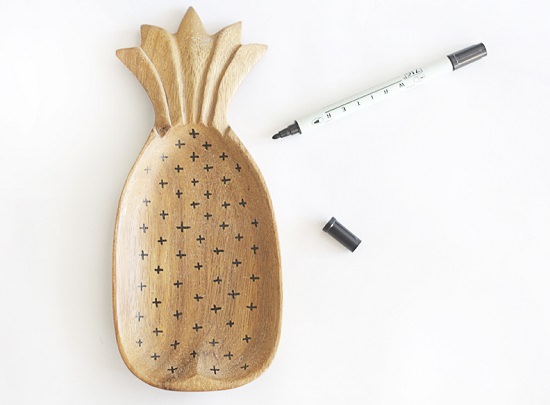 I have to say, it was so easy and a lot of fun. I'm feeling ready to break out the paints and try something a little riskier! For now, I love how the design works with this pineapple piece. And it matches my new darling garland! Such a classic design and I'm happy to incorporate more of it in my home.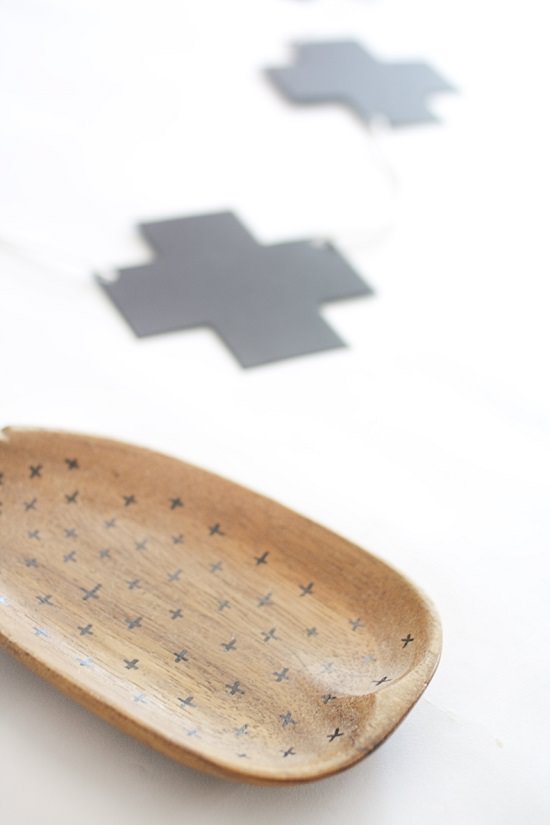 What do you think of revamping classic pieces like this wooden pineapple?