Here's a list of Valentine's Day Bedroom Decor ideas that'll help you make your bedchamber ready for the upcoming festival!
This 14th of February, turn your bedroom into a romantic oasis by trying these Valentine's Day Bedroom Decor ideas.
Valentine's Day Bedroom Decor
1. DIY Yarn Wrapped Heart Wreath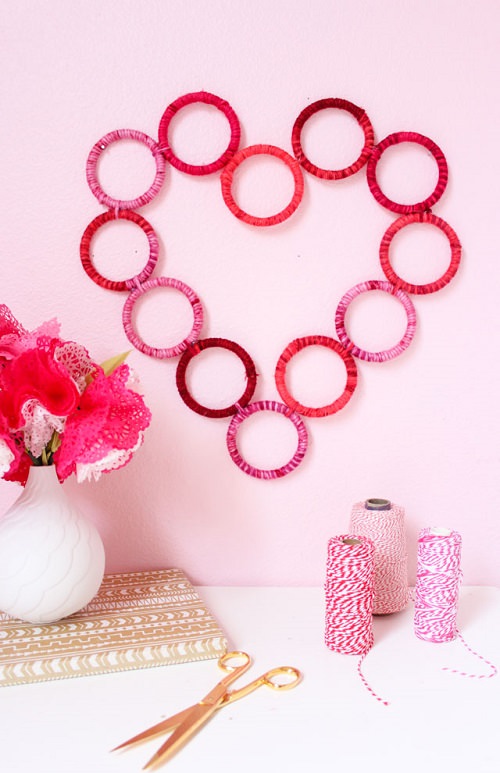 DIY this unique heart wreath out of mini plastic rings, variegated pink yarn, and hot glue to spread love in your bedroom.
2. Tin Votive Candle Holder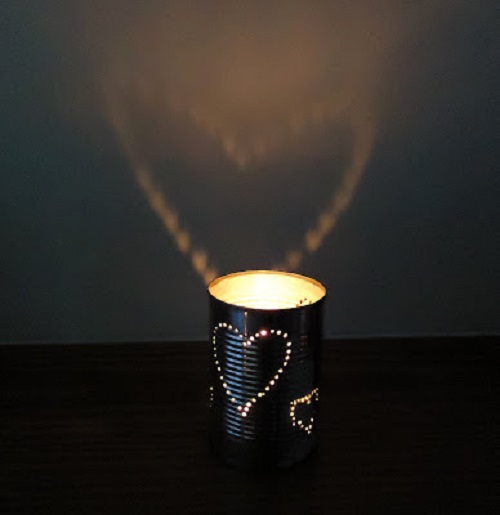 The flickering light of this tin votive candle holder casts a heart-shaped design on the wall, making it an ideal Valentine's day bedroom decor. Read more here.
3. Wall Mural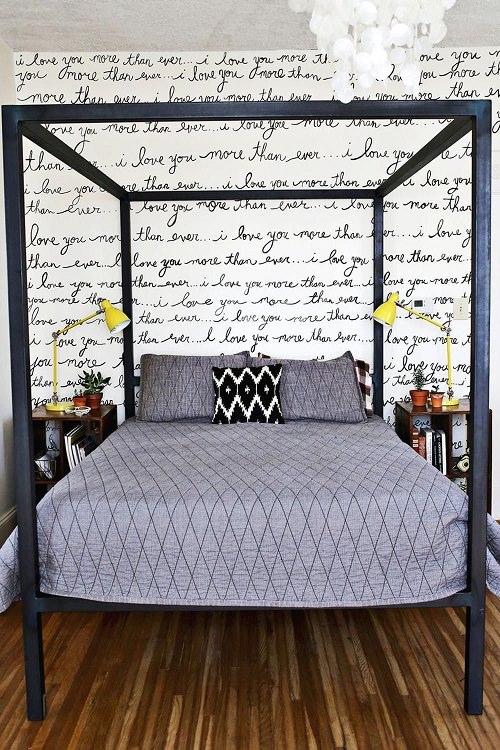 This Valentine's Day, surprise your significant other by transforming the bedroom's wall into a love letter. You can hand-paint a personal message on the wall as well.
4. Balloons and Rose Petals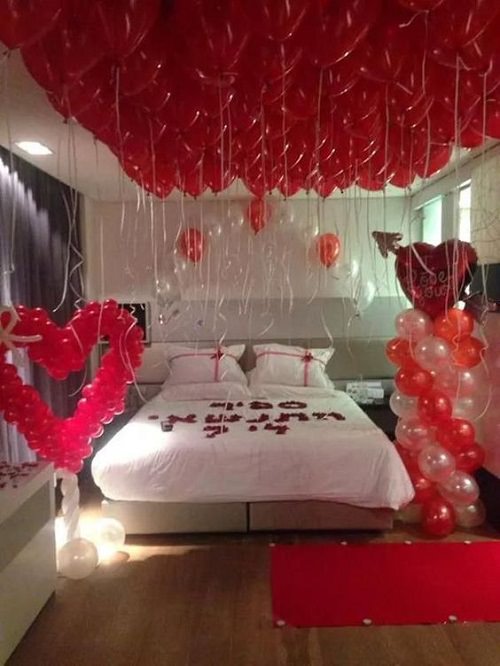 A large standing heart made up of balloons, rose petals on the bed, and fancy balloons set up on the ceiling gives this bedroom a romantic look.
5. Heart Balloon Bouquet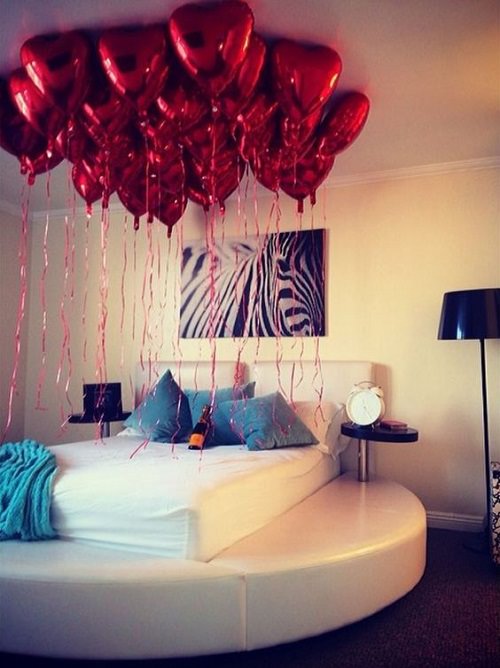 All you need is a couple of red helium balloons to make your bedchamber ready for the forthcoming festival. It's one of the cheapest Valentine's day bedroom decor ideas to date.
6. Balloons, Photos, and Handwritten Messages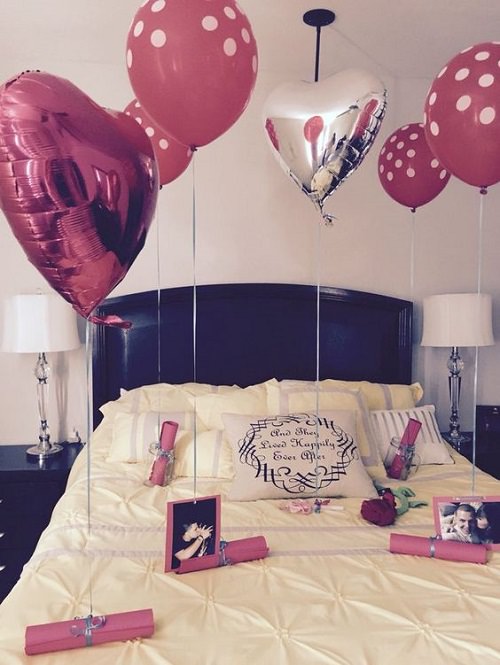 Express your love by handwritten letters, add photos, and attach them with the floating balloons to make a minimal Valentine's day bedroom decoration.
7. Red Lips Bedspread and Pillows
Swap your old bedspread and pillows with black ones featuring red lips to get a popping display this Valentine's Day. Add different sized and colored candles to complete the look.
8. Romantic Kissing Towel Swans
Take your Valentine's day bedroom decor to the next level by adorning your bed with kissing towel swans.
9. Driftwood Heart Wreath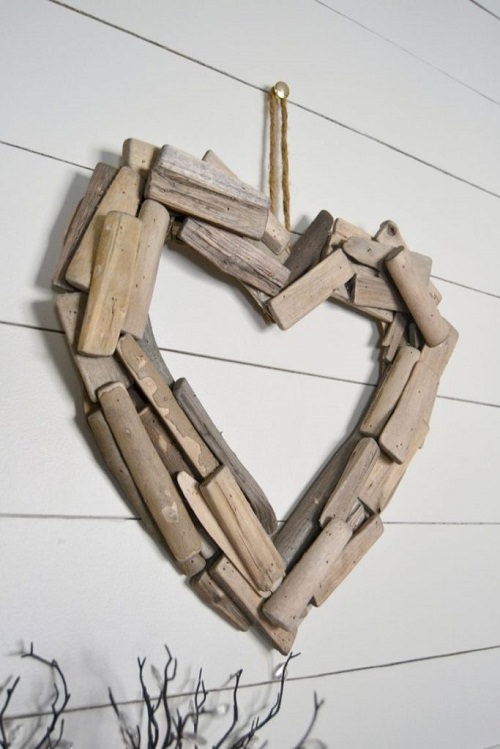 Give a rustic, timeless touch to your empty bedroom wall by making this driftwood decor heart wreath.
10. Initials on Wood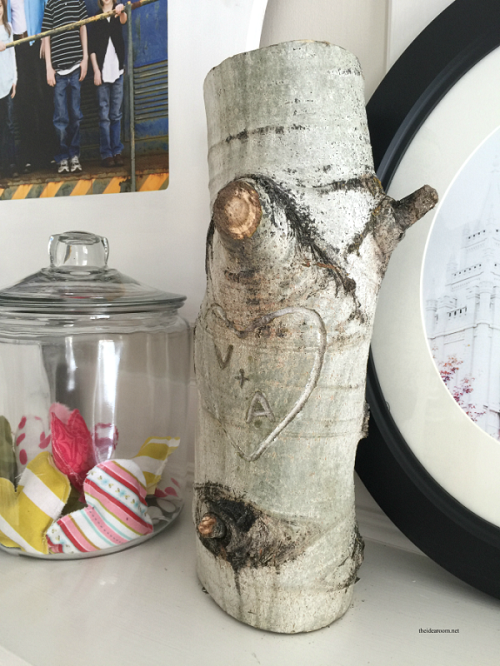 Turn a piece of wood into a cute accent piece for your bedroom by carving your and your partner's initials on it. It's an excellent last-minute Valentine's day decor.
11. Small Red Votives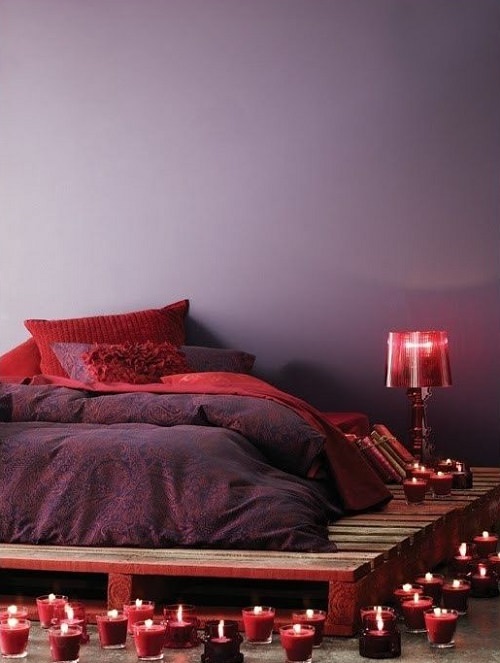 Nothing gives a more romantic ambiance than the flickering glow of small red candle votives. Place some of them strategically around the bed.
12. Key to My Heart Rustic Wood Sign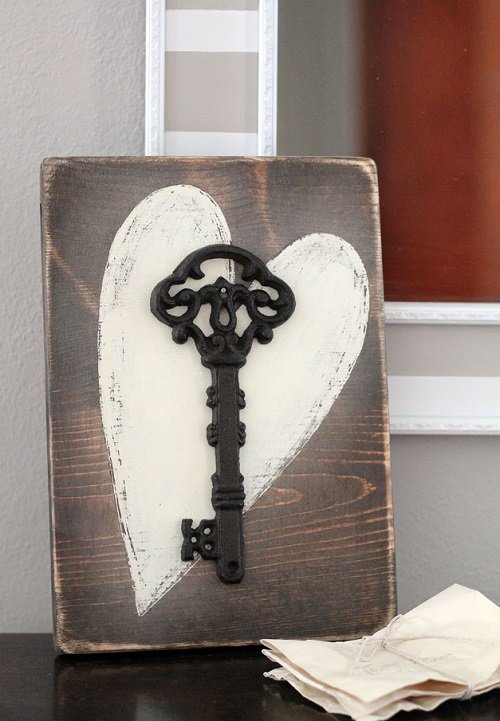 Goes perfectly well with farmhouse, cottage, or traditional style bedrooms, this rustic wood sign is super easy to create.
13. DIY Romantic Wood-Framed Word Art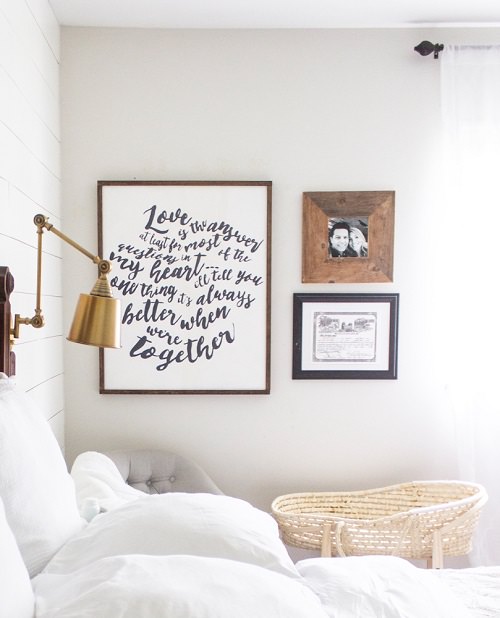 DIY this lovely wood-framed word art to amplify the romantic appeal of your bedroom. The tutorial is here.
14. Cute Heart Decor Idea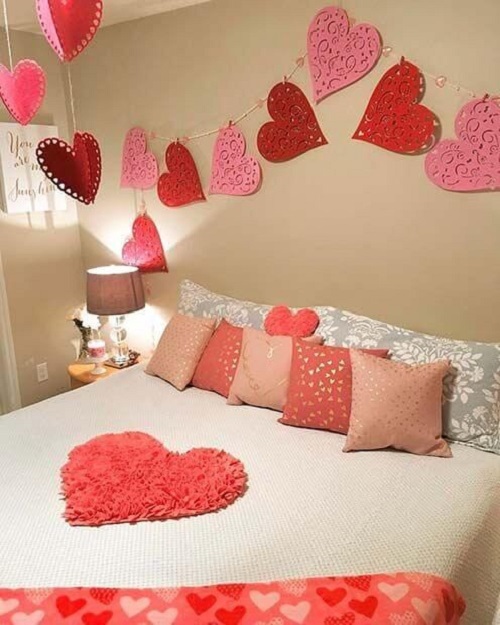 To give your bedchamber the much-needed Valentine's day makeover, hang a heart banner on the wall and use a bedspread full of hearts.
15. Valentine's Day Votive Candle Holders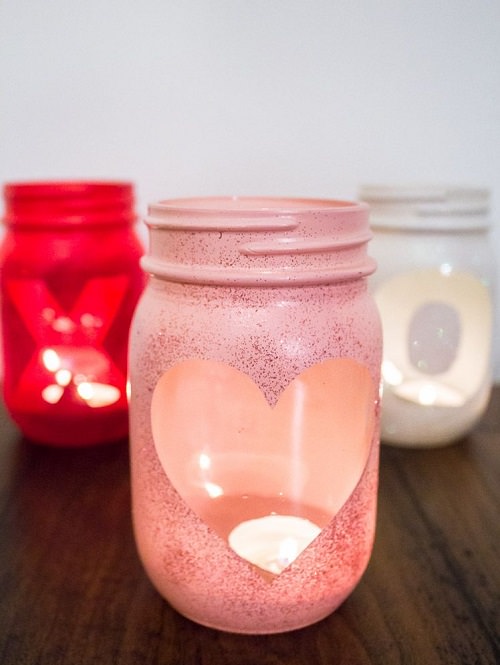 Emit a romantic glow in your bedroom by DIYing these lighted glittery votive candle holders. These can be used in the living room and porch as well.
16. Button Burlap Heart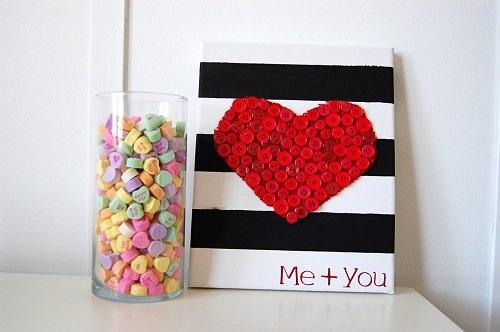 Deck up the nightstand with this adorable button burlap heart to bring festive vibes to your bedroom space.
17. Yarn-Wrapped Ombre Monogrammed Letter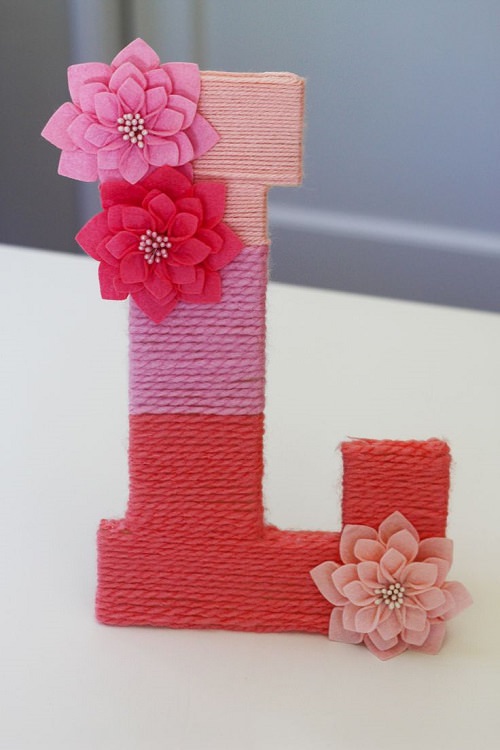 This cute yarn-wrapped ombre monogrammed letter is the easiest way to show your love and decorate the bedroom on Valentine's day.
18. DIY Valentine's Day XOXO Banner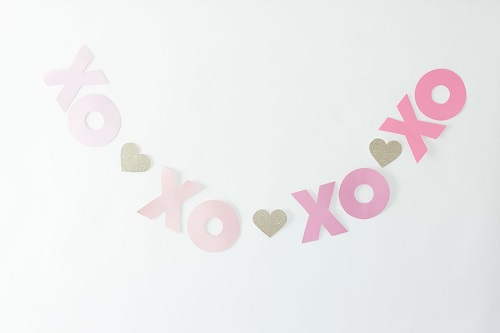 If you want a no-fuss yet appealing Valentine's day bedroom decor, this tutorial is for you.
19. No-Sew Heart Pillow!
Check out this video to make a simple and attractive no-sew heart pillow to get into the mood for Valentine's day.
20. DIY Branch Heart Wall Art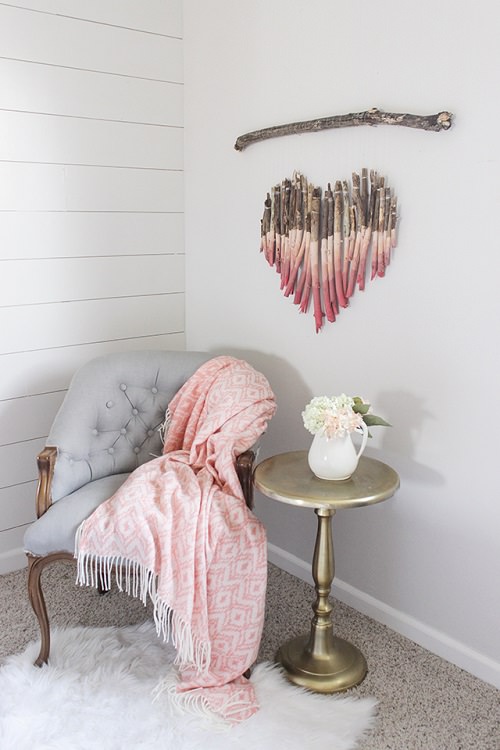 Gather some tree branches and twigs to bring this stylish, Valentine decor-worthy, heart wall art to life. The tutorial is here.
21. Lighted Canopy Bed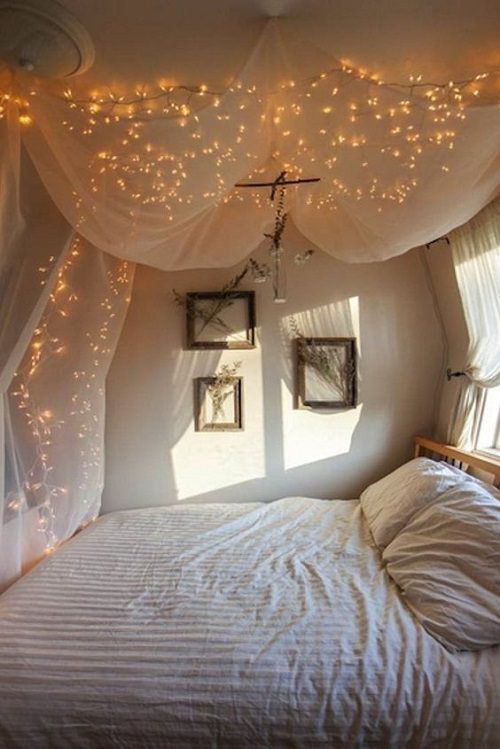 Make your bedroom atmosphere romantic by decorating the canopy bed with string lights. It's one of the easiest Valentine's Day bedroom decor ideas.
22. Rose, Champagne, and Candles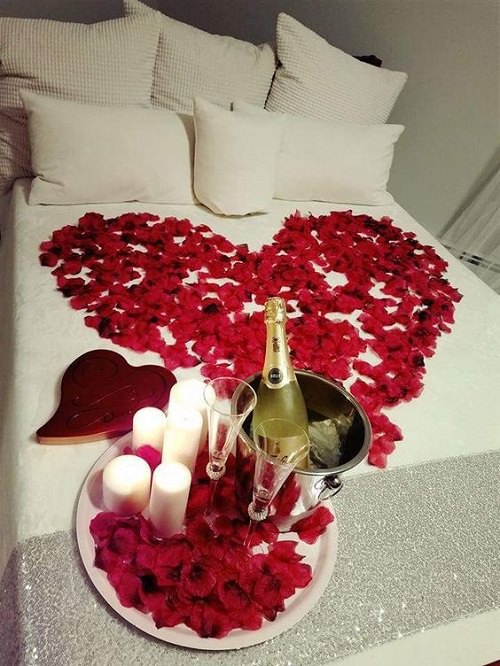 Create a heart with rose petals and place a tray loaded with candles and champagne on the bed to make your Valentine's day memorable.
23. Gallery of Sweet Memories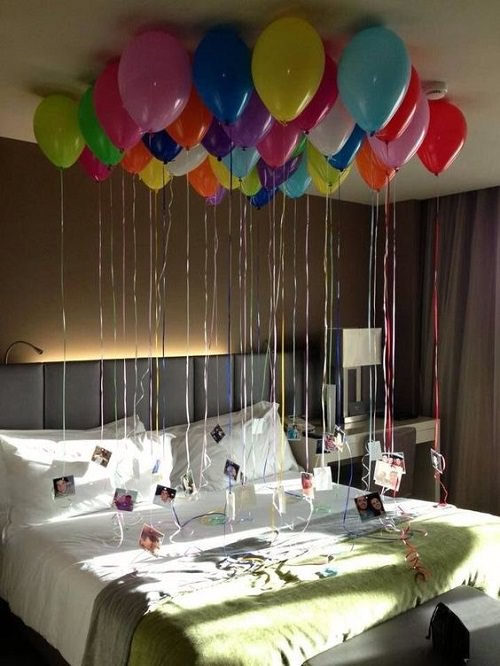 This Valentine's Day, set up a floating photo gallery in your bedroom to cherish the old memories you spend together. Tie photos with the balloons using strings and that's it.
24. Combination of Pink, Red, and Peach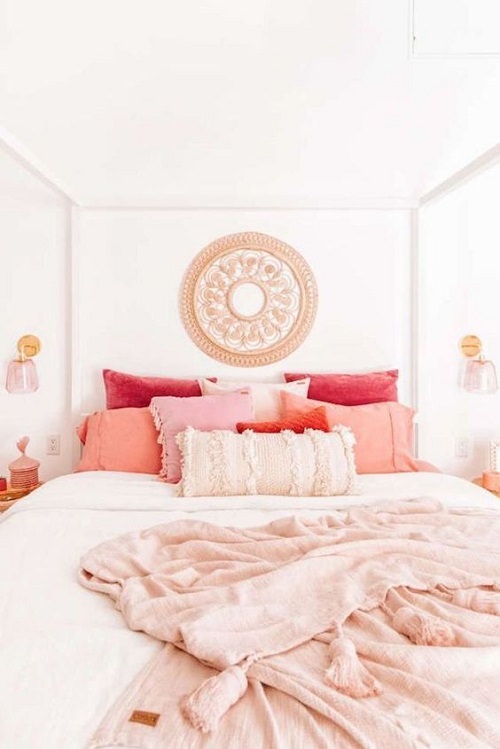 Instead of heart-themed pillows, bedsheets, and bedspreads, you can choose the pink, red, and peach combination for the Valentine decor.
25. Valentine's Day Card, Balloons, and Gifts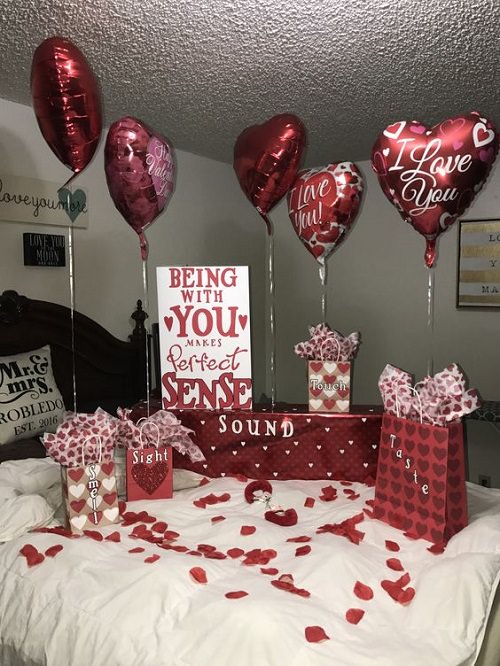 To get into Valentine's day spirit, spread rose petals on the bed, place some gifts, a valentine's card, and floating 'I Love You' balloons.