Achieve a cheap and easy decor trend in your home using placemats, which you can display as a wall hanging!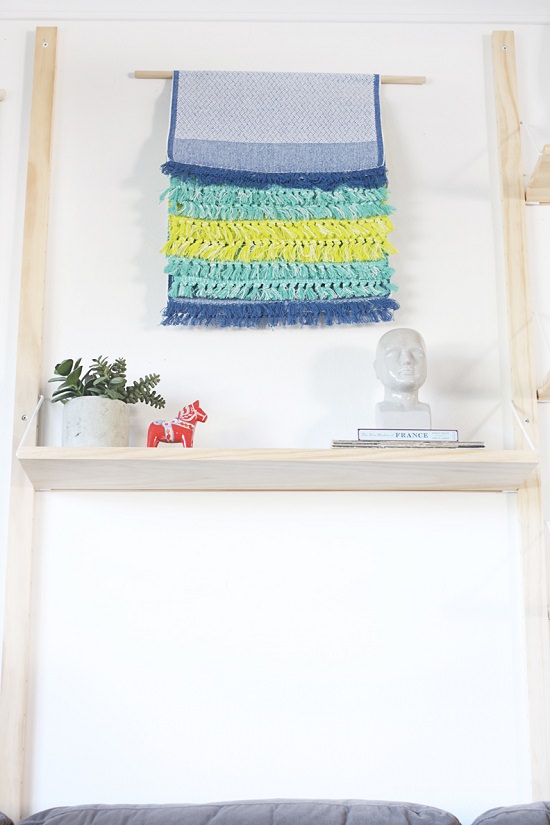 Dowel
Placemats
Hot glue gun
Spare glue sticks
Directions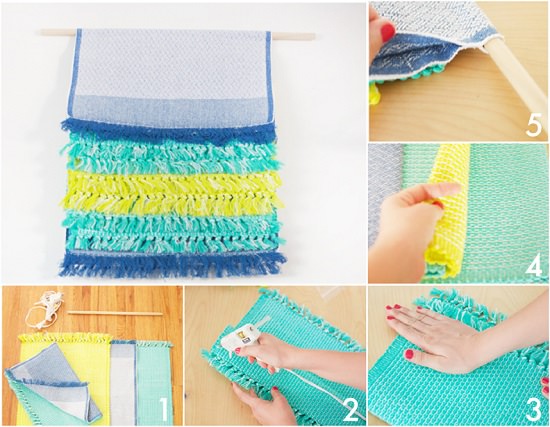 1. Begin by folding each placemat in half. It'll be helpful to you if you choose placemats that have tassels. 
2. 

Hot glue the two folded sides together.
3. Press firmly until hot glue is dry and continue until gluing all placemats in half.

4.Begin stacking one placemat on top of the other in a pattern of your choosing – hot glue accordingly

5. Measure your dowel width and hot glue the sides of the top placemat about an inch toward the center on each side. This will be where your dowel slides in and voila! Hang and enjoy.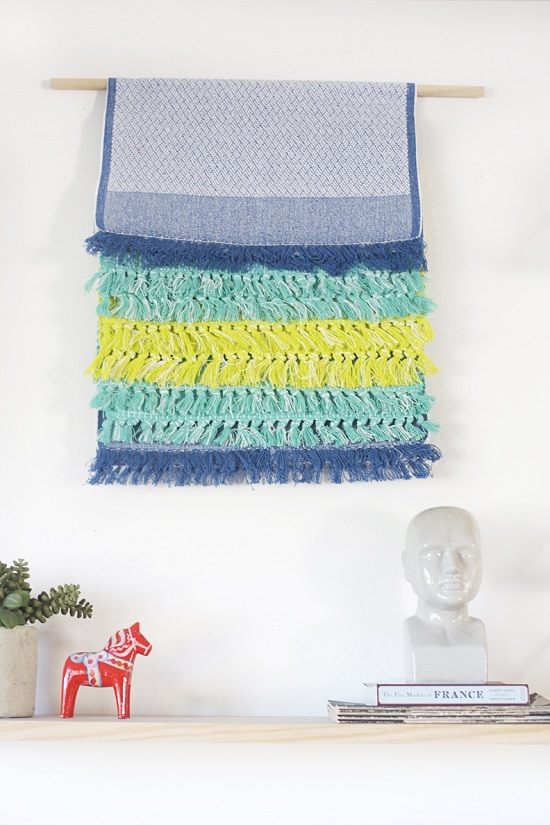 This DIY is genuinely the easiest DIY! You have so many fun colors and patterns of placemats to choose from! It gives a fresh pop of color on the walls – perfect for summer and to bring a more vibrant palette to our living room! So there you have it, another DIY to help you get on trend and save you a little extra cash.