To gain the optimum benefits of vinegar, it's vital to know why and how to wash hairs with vinegar. We've covered all details along with two simple recipes.
What Is Vinegar?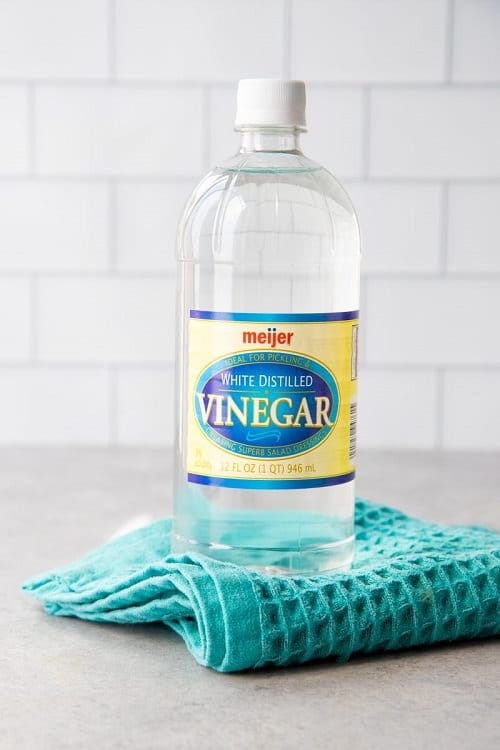 Vinegar is an acetic acid produced by the fermentation process. The word "Vinegar" is originated from the old french word 'vin' and 'aigre,' which translates as "sour wine." It's a popular culinary staple for ages and used as a household cleaning agent. Furthermore, vinegar contains a large amount of healing properties as well.
Why and How to Wash Hairs With Vinegar?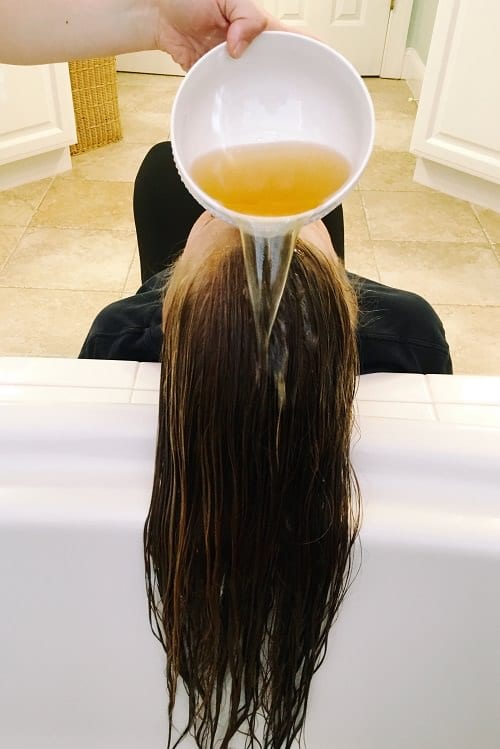 Vinegar is rich in a multitude of therapeutic properties that nourishes your scalp and hair when applied topically. Not only it makes your strands shinier but reduces the frizziness as well. Vinegar has a shelf life of a year. It has different varieties, namely:
Apple cider vinegar (ACV)
White vinegar
Wine vinegar
Malt vinegar
Cane vinegar
Beer vinegar
Coconut vinegar
Raisin vinegar
Every type of vinegar has some qualities, which you can utilize by diluting it with water and a few drops of essential oil. Below we have collected a few recipes that are effective for hair care.
1. DIY ACV & Essential Oil Hair Rinse
Restore the shine and health of your strands and scalp by trying the below apple cider vinegar hair rinse recipe.
Supplies
2 Tbsp of Apple Cider Vinegar
1 Cup of Water
3-5 Drops of Lavender Essential Oil
Empty Spray Bottle
Mixing Bowl
Small Funnel
Directions
Pour 2 tbsp of apple cider vinegar, 1 cup of water into a mixing bowl along with 3-5 drops of lavender essential oil, and stir them well.
Then, transfer the solution into an empty spray bottle using a small funnel.
Remember to shake it well before using it.
First, wash your hair with a shampoo.
Once done, spray the mixture all over your hair and scalp properly. Spread it evenly using your fingertips and leave it for 5-10 minutes before rinsing it with water.
You can redo this method once a week.
2. White Vinegar Hair Rinse Recipe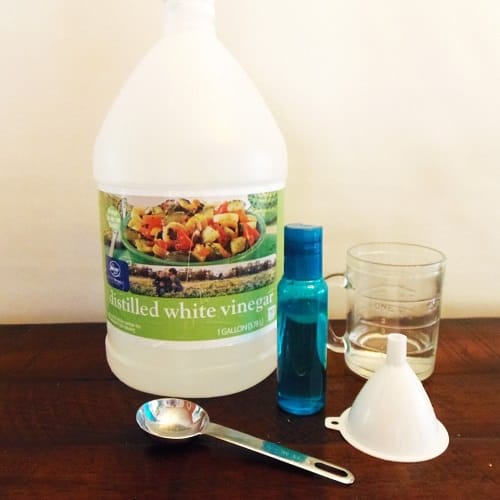 Enriched with the goodness of white vinegar, this hair rinse recipe not only manages your oily strands but makes them shinier too.
Supplies
1 Tbsp of White Vinegar
1 Cup of Water
3-5 Drops of Grapefruit Essential Oil
Bowl
Spray Bottle
Small Funnel
Directions
Mix 1 tbsp of white vinegar, 1 cup of water with 3-5 drops of grapefruit essential oil into a bowl.
Then, empty the mixture into the spray bottle using a small funnel.
Make sure to jiggle the bottle well.
After washing your hair, spritz it all over your strands and scalp.
Keep it for 10-15 minutes, then rinse it with water and air dry as usual.
Repeat this recipe once a week for optimal results.
Notes:
While doing the hair treatment, don't let the solution get into your eyes. If it happens, rinse them with water.
Avoid the above recipes if you have any kind of scalp related issues.
Before using these recipes, first, do a patch test on an inconspicuous part of your hair to see if you're allergic to any ingredient.
Conclusion
Now that you know the hair nourishing qualities of vinegar add it in your daily hair care regime to reap its astounding benefits.