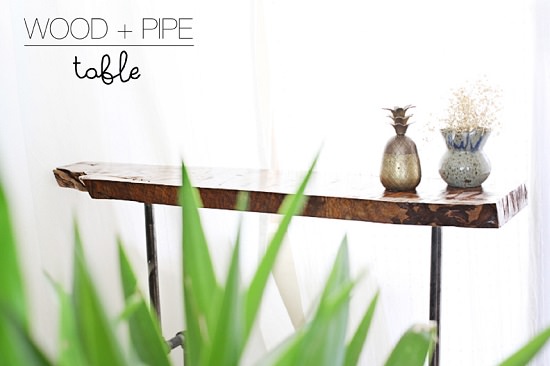 This year, my husband and I decided to make my parents a similar version of our industrial table for Christmas! They are always complimenting our pieces in our home, so it was a lot of fun coming up with a new design just for them!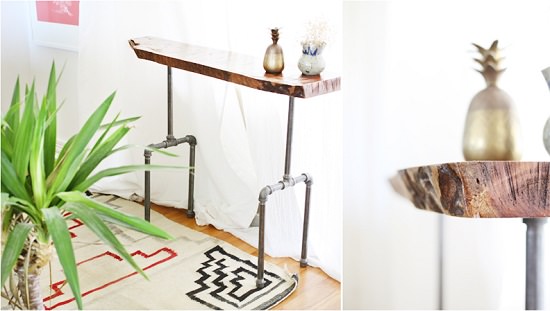 We found the wood at our favorite lumber store in northern California. It was a little long, so we cut some of the tip off and made a small shelf to go along with the table. It turned out really cute (not shown).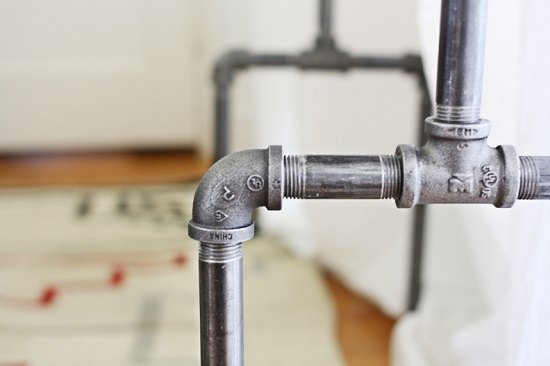 My folks loved the table! You might have seen me share a picture of it on Instagram over the holidays. Making furniture or DIYs for gifts is so much fun! Not only do you get to use your skills and imagination, but it can be a lot cheaper than going out and buying it.
After our move, I'm hoping to have a space where I can breath a little and have my own little work space. Maybe then I will see if we can make a small wood and metal desk of some sort to work from!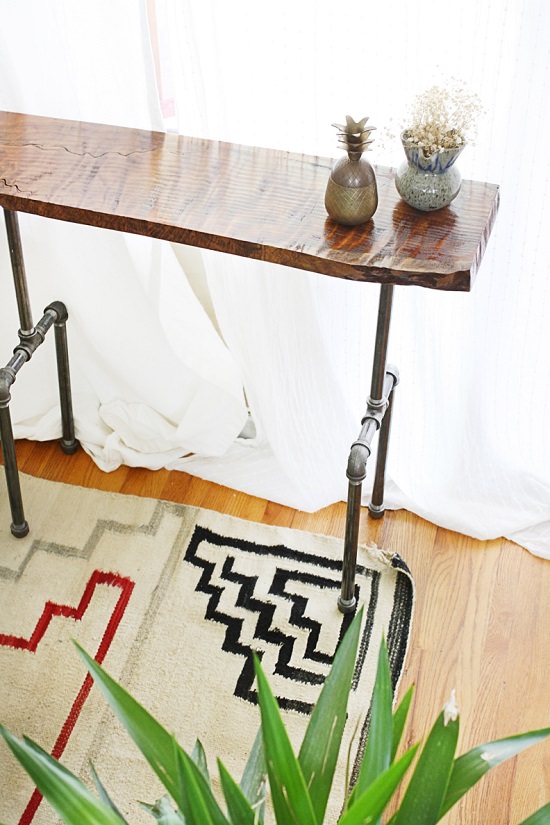 I think in the perfect world, my husband and I would love to have a shop where we can sell and recreate our pieces! Perhaps in the near future after our lives settle down a little!