Get a bunch of yarns from the thrift store at cheap rates! You'll love how delicate this particular yarn is and might decide to use it to wrap candles for our new Candlestick!
Materials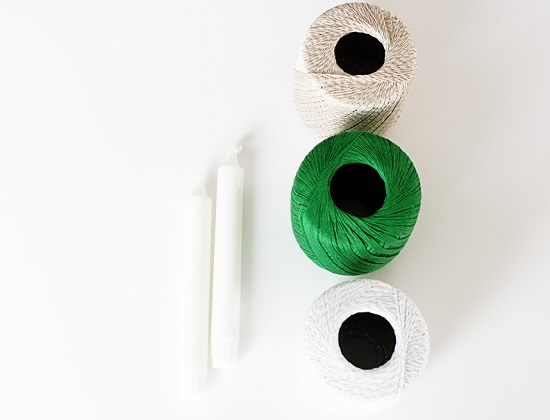 Yarn
Candles
Hot glue gun
Directions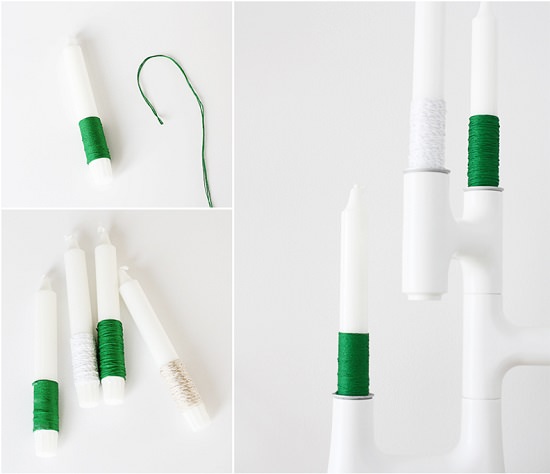 Simply start wrapping the bottom of your candlesticks with the yarn of your choosing. Hot glue the ends to ensure they don't unravel. Then display! It's that easy!
The candles pop a lot more, and you'll love how festive and warm they feel! You can have all sorts of fun picking colors, but don't you just love this green with the metallic yarn?!