Have you wondered how the yarn looked like a piece of decoration? If not then come on and see with us how they appear at the decoration corner. Get a bunch of yarns from the thrift store at cheap rates! You'll love how delicate this particular yarn is and might decide to use it to wrap candles for our new Candlestick!
For creating this beautiful decoration object you will need the following things:
Materials Required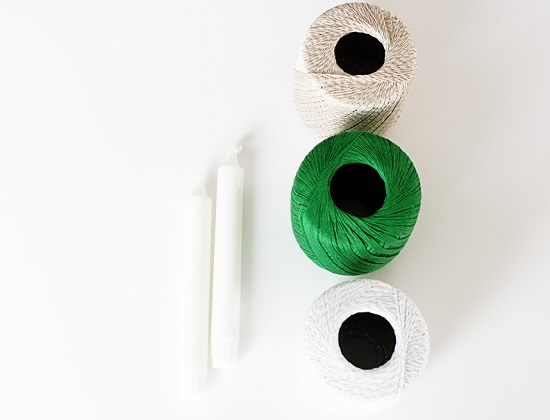 Yarn
Candles
Hot glue gun
Directions of use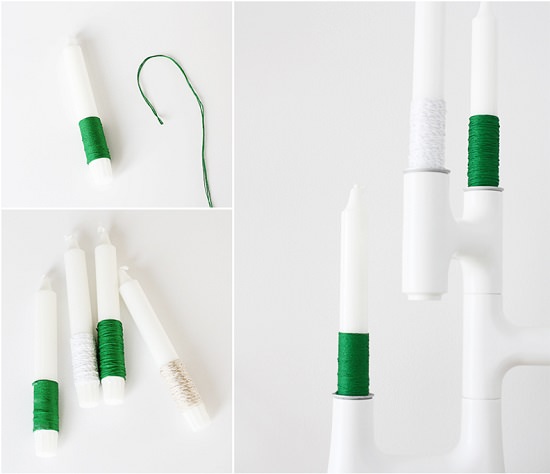 First, you have to gather all the supplies together in one place. Simply start wrapping the bottom of your candlesticks with the yarn of your choosing. We have used here a color combination of one dark color and two light colors. You can also choose something of this sort or something different as well. Hot glue the ends to ensure they don't unravel. Then display it! It's that easy!
Candles are always in fashion be it winter or summer, Christmas or any other festive season. Candles are always welcomed and loved to be displaced off. It was easy to do and with this, you can engage your kids on weekends in some sort of decoration in order to impart some aesthetic style to them. They can use this candle stand as their art and craft homework as well!!!
This candle stand is looking really amazing and astounding. By applying the yarn it has engrossed the beauty of candles and stand both. The candles pop a lot more, and you'll love how festive and warm they feel! You can have all sorts of fun picking colors, but don't you just love this green with the metallic yarn?!