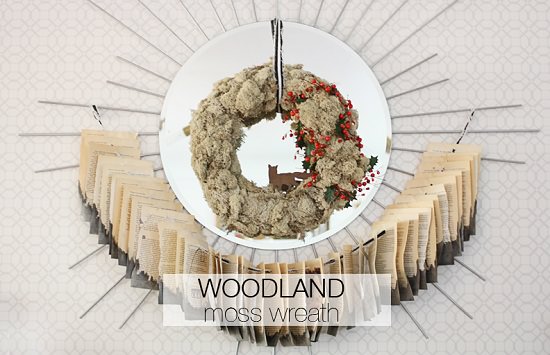 I was looking for some more greenery to add to our holiday decor. My tree just wasn't enough for me! I needed something pretty and natural to add to my dining room wall! Alas, a woodland moss wreath!
What you will need
Straw wreath
Reindeer moss
Red berries
Woodland animal (I used a handmade wooden fox)
Hot glue gun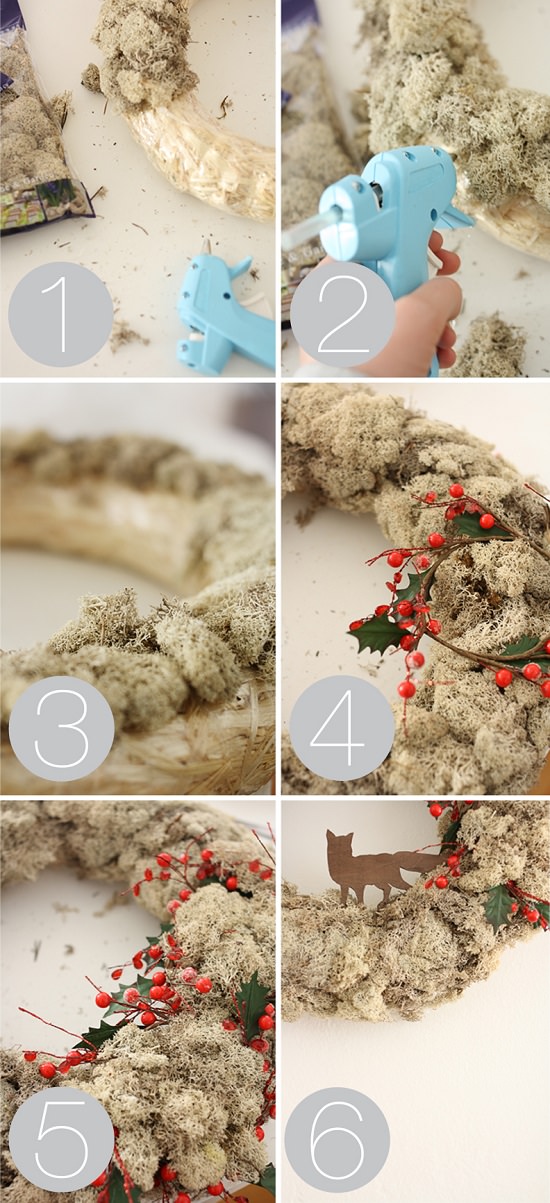 Gather your supplies and start to break your moss into nice sized portions
Carefully hot glue the moss onto your straw wreath
Cover the top completely and work your way to the inside and outside of wreath (add more in thin spots where needed)
Place your berries where you would like
Add moss to cover the ugly bits 6. Add your woodland animal!
I think the wreath looks great paired with my paper garland, the dining room has a very Scandinavian feel to it now! There are all sorts of great ideas out there and I've been busy pinning them to my wreath board for a while now! I love the idea of this wreath being simple, with a little touch of color and amusement!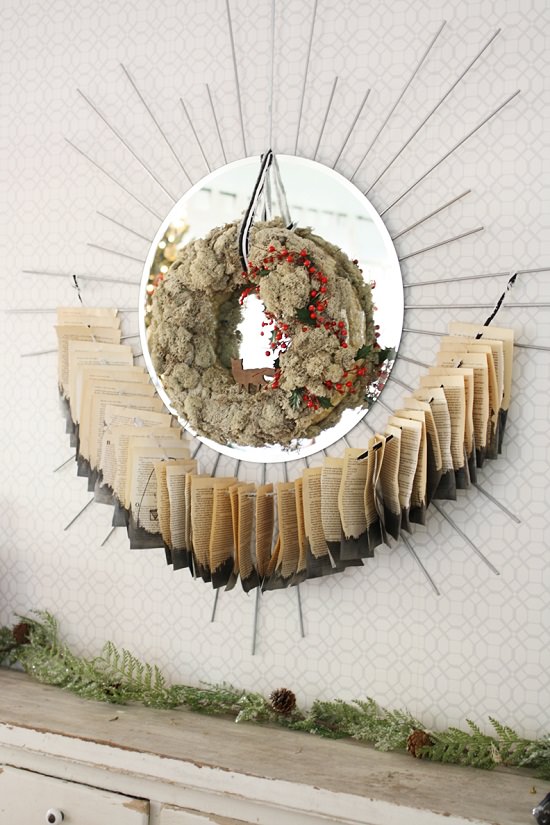 I love wreaths during the holidays! I think they are such a great way to decorate and I truly believe you can never have too many! So stay tuned, I might have some more ideas up my sleeve!