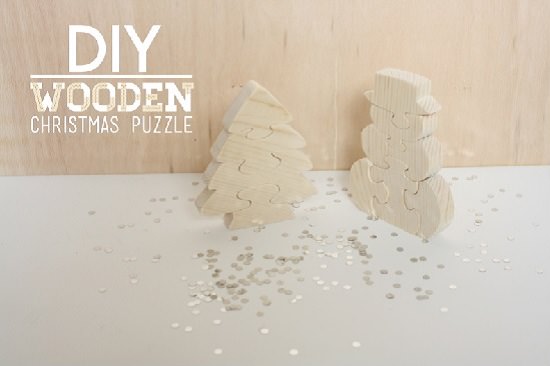 I have to brag on my husband today. He is just so handy and creative! I guess we make a great team sometimes – we build off of each others creativity and passions! This year, my husband put his skills to the test and made these amazing wooden puzzles! He is currently working on a cute little owl puzzle for our little girl, can't wait to see the finished product!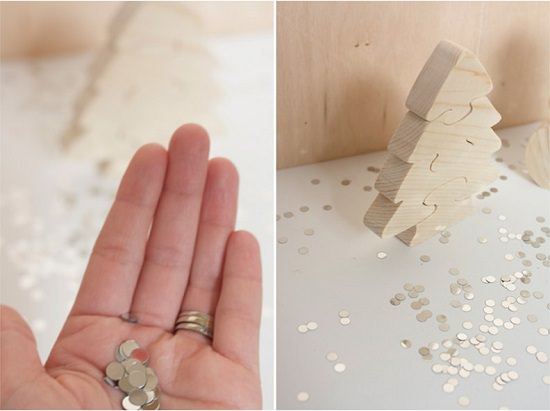 Using pinewood, a scroll saw, masking tape and a printable guide these cute puzzles were crafted! Once you get passed mastering the scroll saw, you simply follow the pattern. Now, if you don't trust yourself behind a sharp piece of machinery (like myslef), just coax your husband or another brave soul to do this for you! Either way, you will enjoy this cute new toy for your home!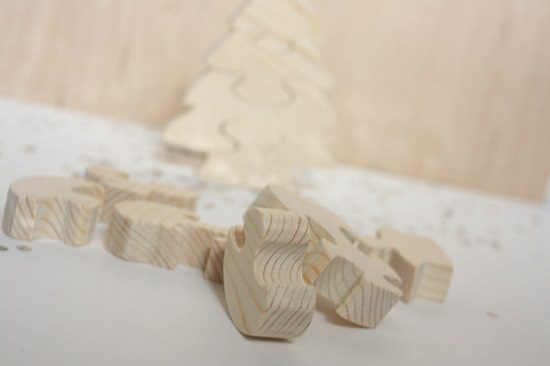 I love using the little tree and snowman as part of the decor, but it's also a lot of fun for our kids to play with too. The look of the raw, unfinished wood gives it a modern feel in a sense. I might have to paint the owl though, it would look a lot cuter I think.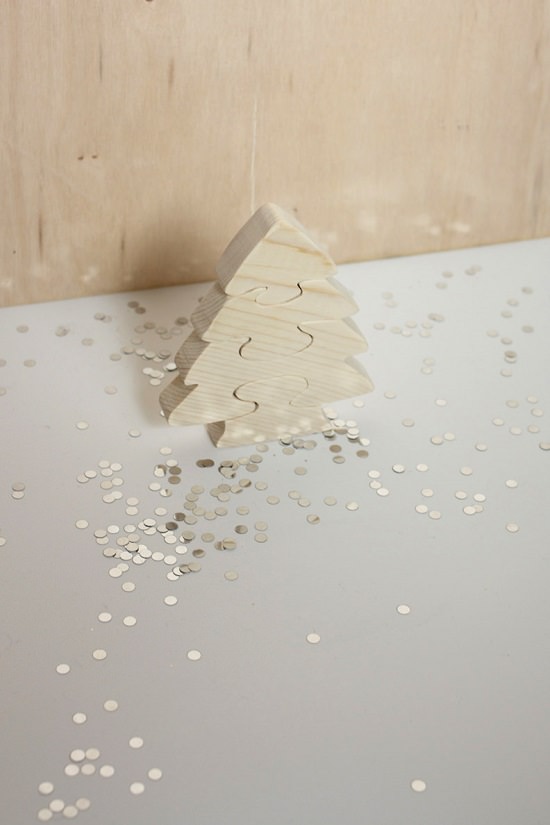 My husband is in the process of making a few more for Christmas presents this year. It's sure coming fast though, I don't know if he'll have time to do as many as he intended. It is a little time consuming after all.
Are you ready for Christmas? What do you think about these fun wooden puzzles?