Take a look at this short and informative article to learn how to DIY Glittered States and Provinces easily!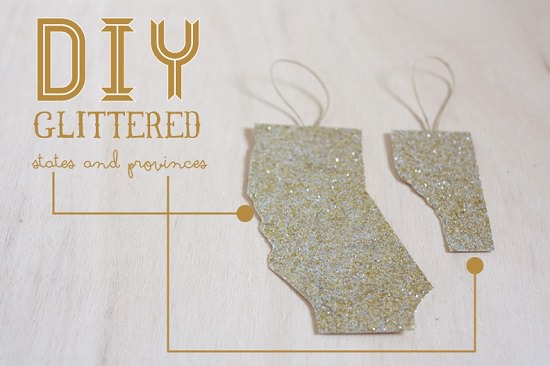 Happy Christmas Eve day! Only one day to go  – are you ready?! We are enjoying time with some family. The kids are so happy to be with their cousins and we are happy to have a little holiday and time to relax!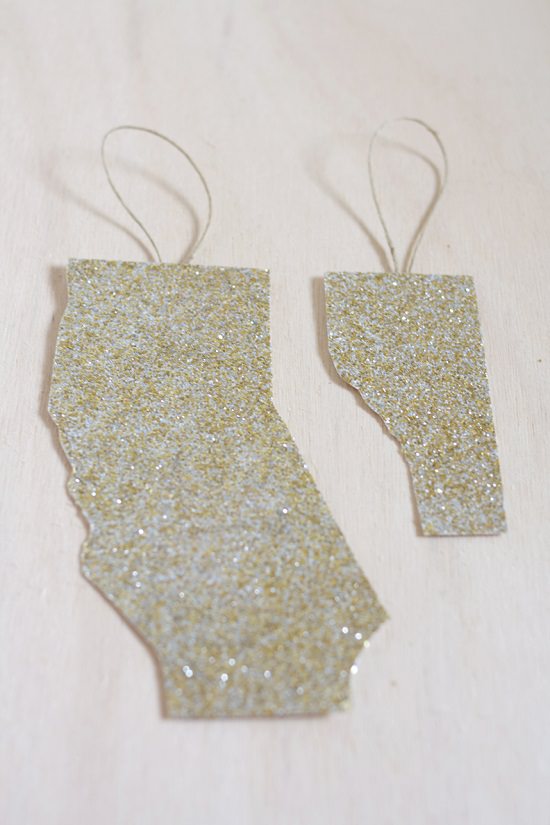 Ok, so I know I announced on Instagram that I would be posting another glitter-inspired DIY today, but I decided to do this one instead. I will post it sometime this week for sure! I wanted to share an easy and quick DIY with you today right before Christmas: glittered states and provinces! Glitter, glitter, glitter – I'm obsessed this season! You can whip up this kind of craft just in time for the holidays or perhaps even slip it in as a little stocking stuffer for family and friends! They also match my little DIY glitter star – if you feel like whipping that up as well!
DIY Glittered States and Provinces
All you will need is glittered paper (it should be nice and thick), twine, and tape! That's it! I decided to make these little ornaments in the shapes of California and Alberta (Canada). While we are celebrating Christmas here at home in California, all my family is in Alberta, Canada. It's a little homage to my family here in the US and in Canada. Just cut out the shape of the state (or province/country), cut a piece of twine, loop it, and tape it to the back. SO easy! You could also hole punch the top and loop the twine through.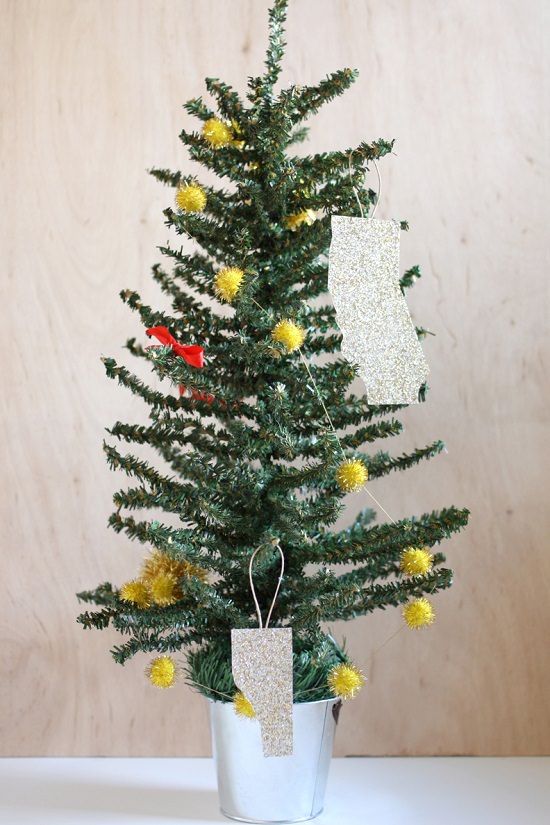 This is a great little project you can personalize no matter where you are – state, province or country. It should be one of those things that makes you think about the ones you love, perhaps close to you or far away. Hope you have a fantastic Christmas eve with your family and friends!