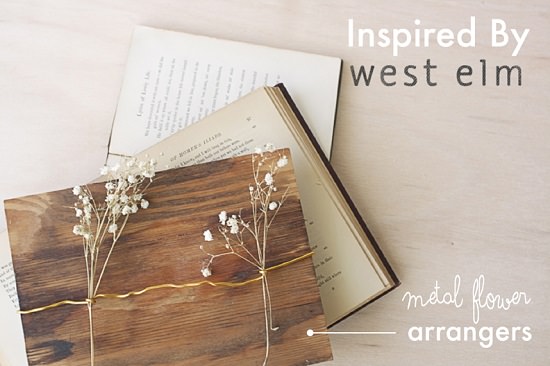 This is a little different than most of my Inspired By posts! Instead of replicating the product on a dime, I was inspired to make my own version of West Elm's beautiful metal flower arrangers!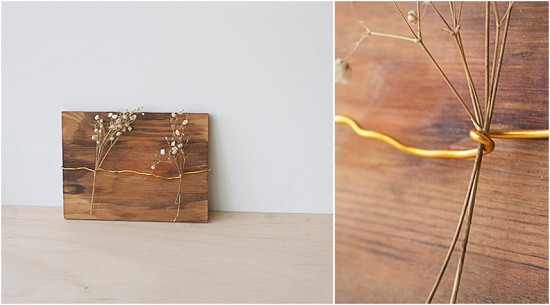 I personally love the look of wood and metal. I decided instead of a vase shape, I would combine my metal wire with a slab of reclaimed wood. I simply took my wire and created two small circular openings to display my dried flowers. I then wrapped my wire around the wood and secured it on the other side by twisting together the remaining wire. I love the simplicity of this DIY!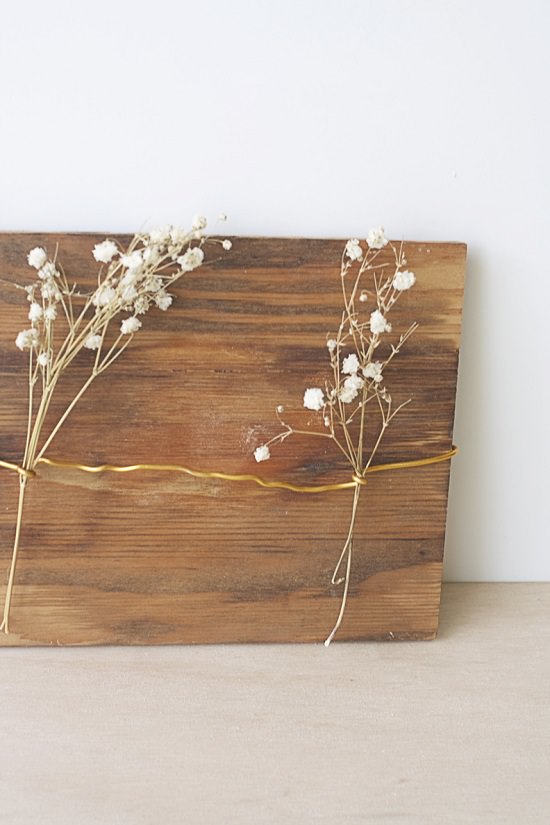 I can now display my dried flowers in a creative way! There's something so pretty about dried flowers and my favorite happens to be baby's breath. I'm sure you've seen me use it a few times in previous posts! I also LOVE the original West Elm version of the metal flower arrangers and am tempted to purchase one of them for our home! They really aren't that expensive at all and I find them so unique!
This DIY is truly simple and you can make them in no time. You can use a larger slab of wood and multiple wires for flowers as a bigger statement or keep it small to add a simple touch of elegance to your home interior!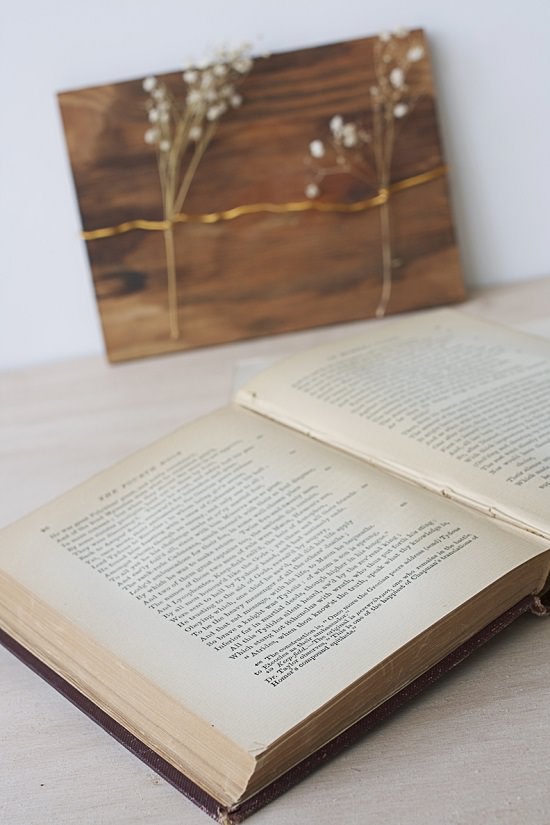 What do you think of this inspired by DIY? Don't you love west elm's metal flower arrangers!