Check out this helpful tutorial to craft some amazing cobalt blue-ish pumpkins easily with some pumpkins and paint!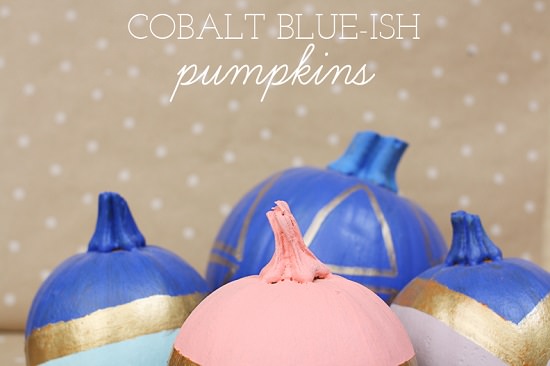 A few weeks ago, I shared my love for Cobalt Blue! I've been excited to use this color for our pumpkins this year and I am so happy I did! Although the decor in my home is mainly black and white, I thought the porch could use a little more color!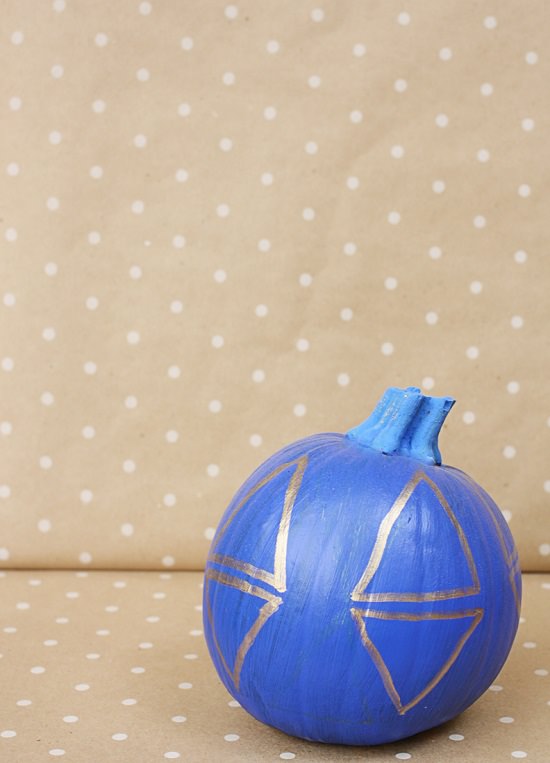 The kids and I took an afternoon to decorate some pumpkins. They had a blast with the paint, as did I! It was a really special moment to share with my kids. Last year, they were both a little too young to dig into the paint. But this year, I knew they would love this new tradition!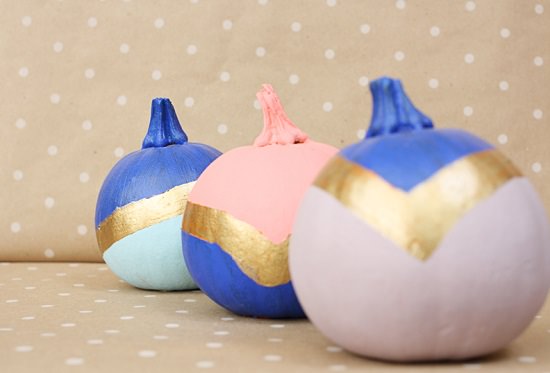 I simply taped off parts of each pumpkin and painted it with my main color: cobalt blue! I also accented with some other fun colors, like baby blue and coral. I used a gold leaf pen to fill in space from where the tape was removed, as well as the triangles on the larger pumpkin! If you're running out of authentic pumpkins, you can go with faux ones as well. Simply look out for white faux pumpkins in the nearest store.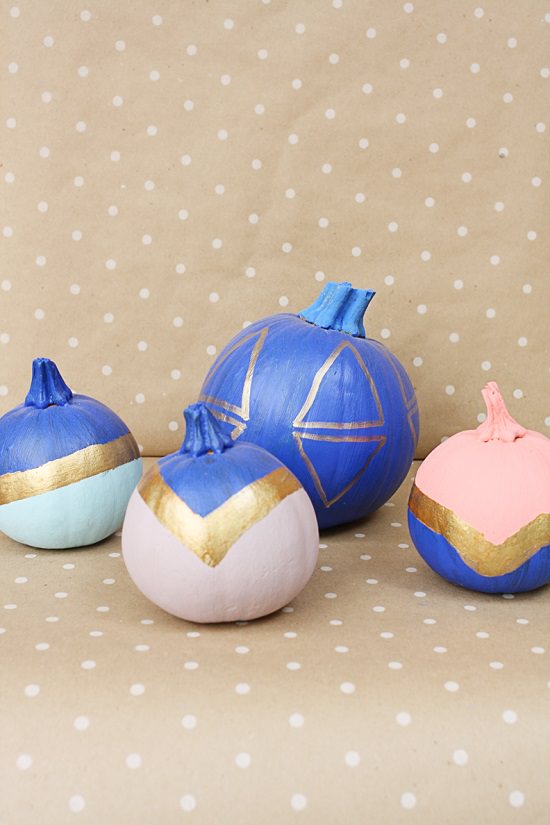 Even though the designs on these pumpkins aren't anything out of the ordinary, I really just wanted to focus on colors that were a bit more daring for me. The cobalt blue really goes with everything and it adds a classy, yet fun feel to our Halloween pumpkins this year!
What do you think about using cobalt blue in your Halloween decor? Write your comment in the comment section if you have any suggestions, some tricks, and tips regarding this craft.
Precaution– If you are doing this project with your children, keep an eye on them.