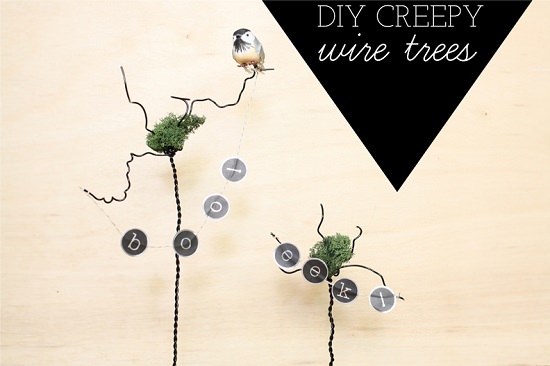 There is something in the black color. It makes friendship with each and every color, texture and gets mixed into that so nicely, deeply that you can't imagine that thing or product without having it. You yourself can by focusing minutely figure out this thing.
Look at the black wire in the above-mentioned picture, is looking so well! It's quite dark and mysterious stuff! I've had a lot of fun making my Wire Pumpkins this year for Halloween, so I decided to create these creepy wire trees to add to the rest of my decor!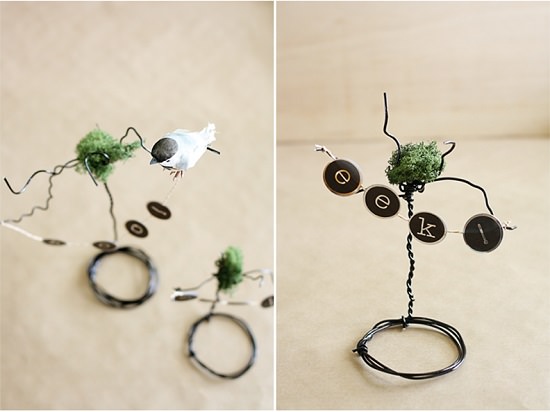 I simply started with a long strand of wire. In the first step, I created a circle, which would act as a base for my creepy wire tree. I wrapped wire on the end to secure the base. I then took the remaining wire and pulled it straight up and folded it in half. I twisted it until it became a thick wire. I then took two separate pieces of wire and twisted it to the top of my tree and bent it to resemble branches. Repeat for the second tree!
Later to make it more eye-catching I added some moss to create little nests, as well as a perched bird. I also added little festive "boo" and "eek" banners! The trees turned out spindly and well crafted. Isn't look perfect! I am feeling that it is something I and others also would expect to see during this Halloween season.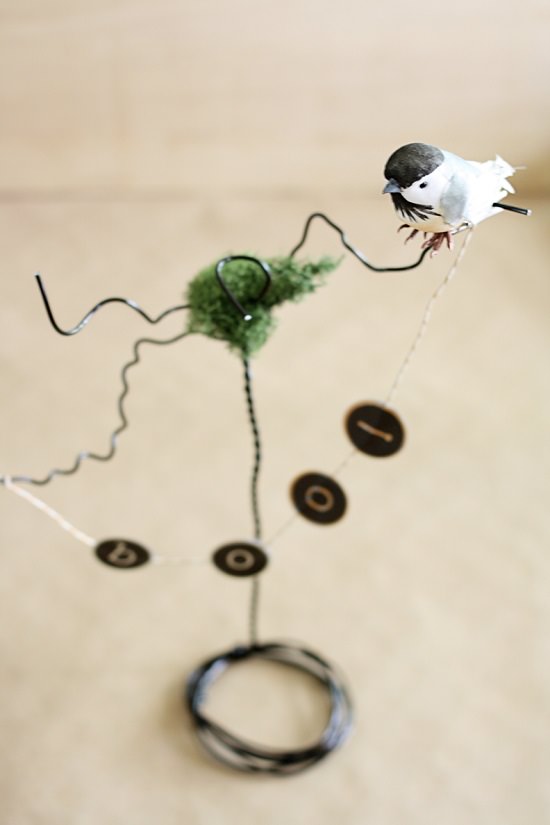 It doesn't need to cost a fortune to create fun festive decor for the home! This wire is so easy to come across,  you can get it anywhere from a craft store to the dollar store! You can even create these trees in gold, copper, and silver if you prefer!
There you have it, a fun weekend project! What do you think?!