Jump head first into Christmas with this hanging mushroom forest that looks quite enchanting. It'll give those Christmas vibes in the festive season.
So, Thanksgiving is officially behind us, and it's safe to say we can now start preparing for Christmas! Even if your house is already pretty much primped and prepped it's important to work on some of the finer details in each room. Like this fun hanging enchanted mushroom forest which is quite easy to assemble and looks wonderful! It ties in nicely with my moss wreath too!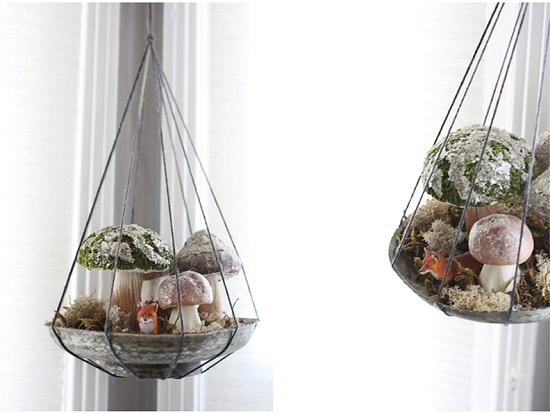 Hanging Enchanted Mushroom Forest
What you will need
Faux mushrooms (various sizes)
Confetti (I used some fun shimmery-snowy-like confetti)
Moss
Mod Podge
Paint Brush
Pretty dish/container (I used an antique silver bowl)
Hot glue gun
Yarn so you can make this

!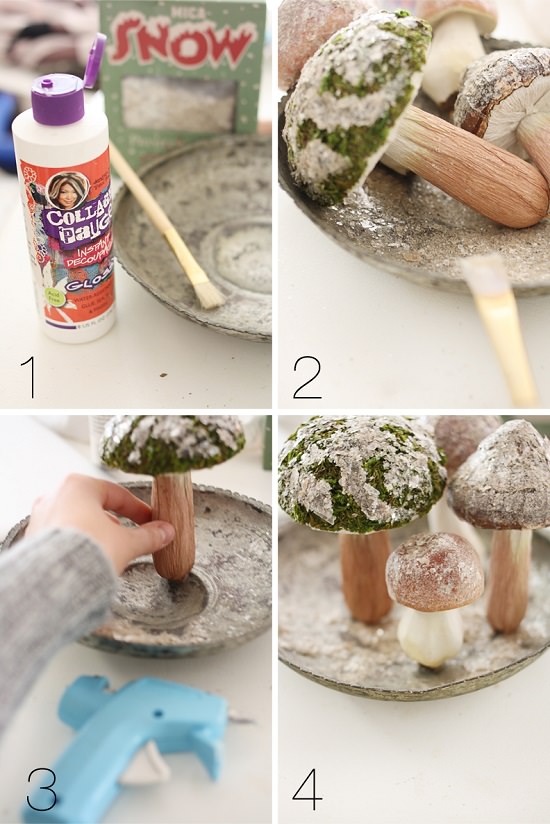 First, start by putting a nice layer of mod podge on the tops of your mushrooms. Dip the tops into the bag of confetti (or sprinkle on top).
Let them dry completely.
Place hot glue to the bottom of each mushroom stem and place firmly onto dish until it is dry.
Repeat with the other mushrooms. Finally, finish it off by placing moss onto the bottom of the dish and little bits of confetti to give it that enchanted look!
Once you have created the yarn holder, place the container carefully into the center and slowly lift from the top. Make sure it's perfectly balanced and stable before hanging. Adjust where needed and enjoy!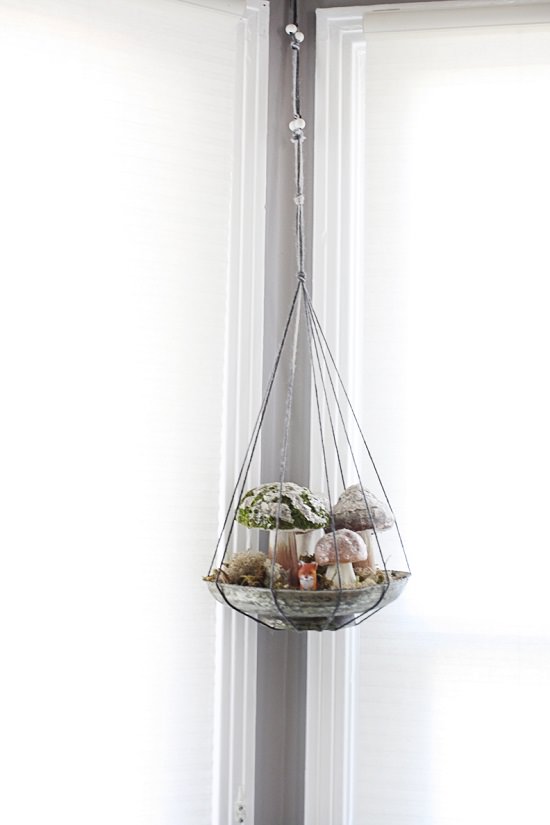 You can place it in the breakfast nook or any other place of your choice. It adds a small amount of sparkle and texture to any space and creates that Christmas flow from one room to the other without being too in-your-face! It's like a winter wonderland for mushrooms! It's so playful and whimsical, perfect for the season!