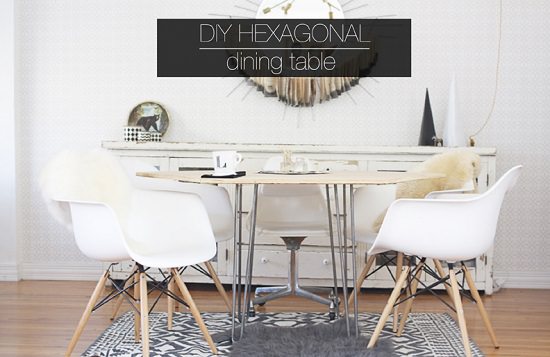 A little while ago, I shared some dining table DIY ideas! For months we thought about what would fit our little area the best, while still seating our family comfortably. We talked about different table solutions: circle, square or rectangle. In the end, we decided that we wanted something a little less traditional, a lot more fun and way more modern! We agreed that a hexagonal dining table would be just right!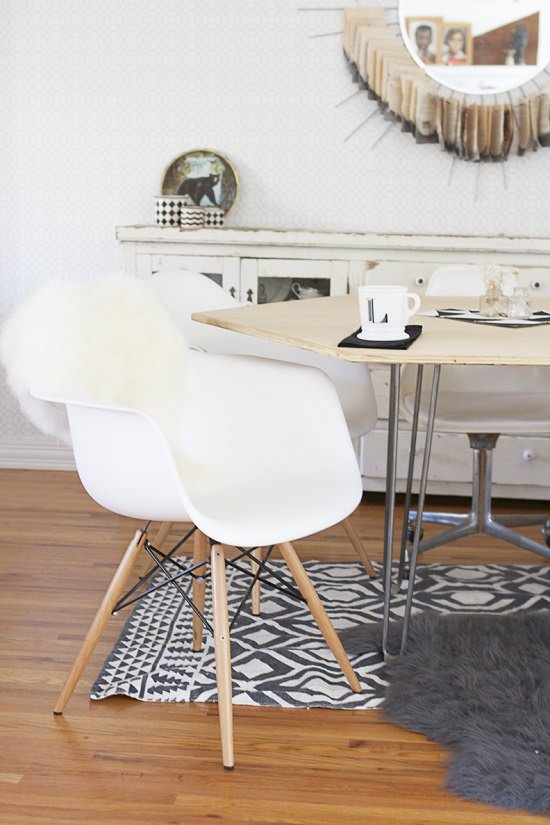 There aren't a whole lot of hexagonal tables out there. There are a few, but we really wanted to incorporate hair pin legs into our design and maybe even spray paint them a gold or copper to match our sputnik chandelier! We love the idea of combining metal and wood, so it was at the top of the list. I have to be honest, when we first started putting it all together it was a bit of a nightmare. You have to have it just right, otherwise the table can wobble or tip easily. In the end, it all worked out perfectly!
I love how it leaves us a lot of space in the dining area, but also a lot of table top space as well! It can fit six people perfectly, but leaves just enough room to add a couple more. I love the simple plywood top! It's perfect since we are going for a more Scandinavian look over all: bright, white and fresh!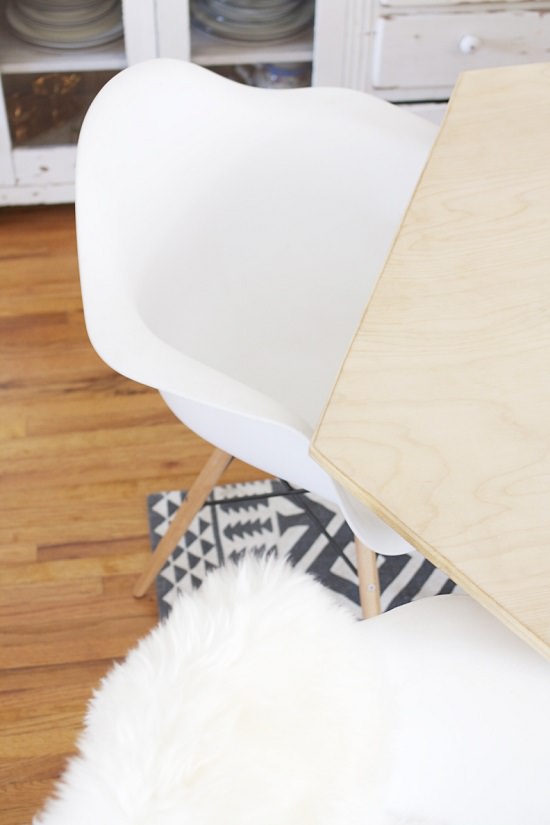 Be sure to come back later this week to check out the how-to! I didn't want to overwhelm this post with too many pictures, because there are a lot! I decided to just show you our finished product and get to the more serious stuff later! Perhaps it will motivate you to make one yourself!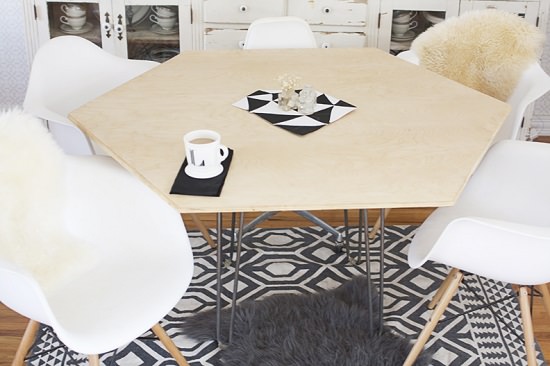 What do you think about this kind of dining table? I'd love to hear what you think!