Do you love marble tables and want to build one? If yes, follow this article to learn the easiest way to DIY Marble Table Top.
You might remember this chrome and faux walnut table we thrifted a month ago. It was the perfect fit for our kitchen nook, but after moving into our mid-century buffet, the table needed some help! Suddenly there was just a little too much clashing going on in our little space.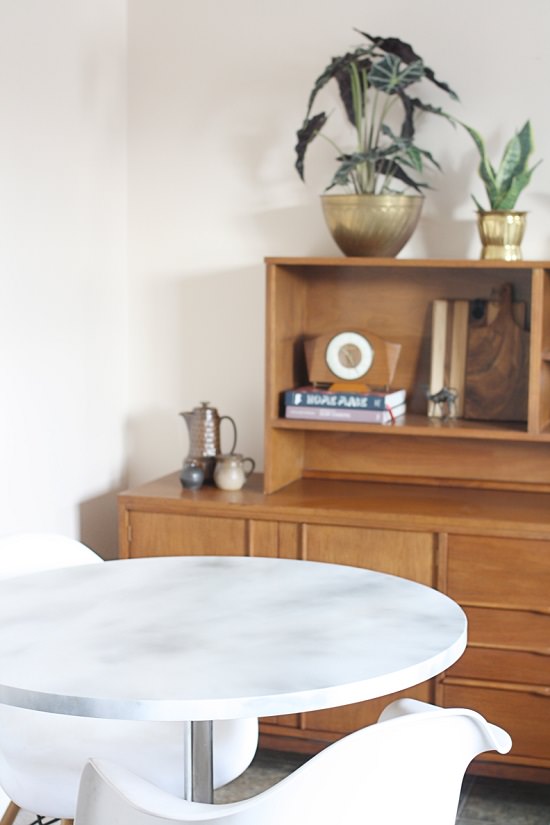 I've always been such a huge fan of marble-top tulip tables like this one! They were just a bit out of my price range, so I was happy to take this $15 table. But then I was pleasantly surprised when Joel decided to give this guy a little makeover!
Simply with the help of grey, black and white spray paint, he was able to create a marble design. He added high gloss to give it some shine, and voila! A new table! It completely changes the look of the entire room, and I couldn't be happier.
I often wonder if a spray or simply a combination of a few colors of spray can change a table so much. This DIY is easy to do and looks great after completion as well.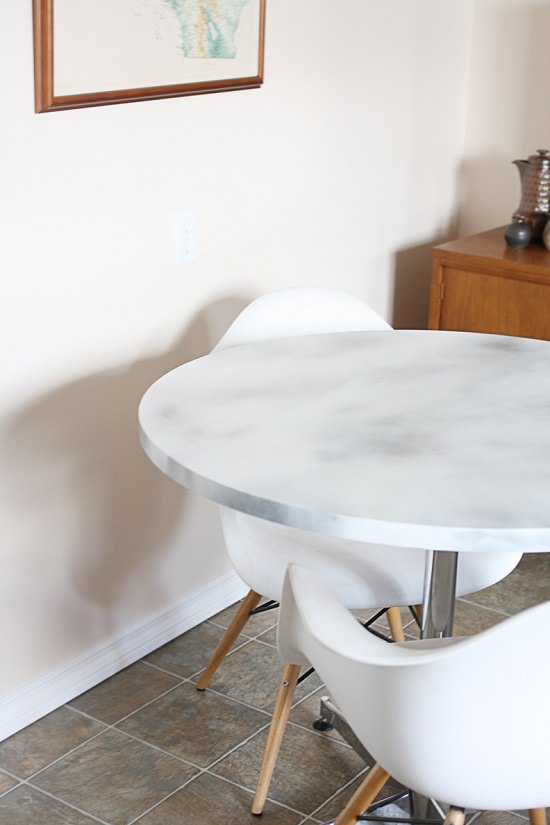 Before, the room felt heavy and a bit dark. And it looked like there was space for waking. The entire room seemed to be occupied by furniture. But after making the suitable changes. Now, the space feels light and open – amazing what a little DIY can do! I might not have been able to have my dream table, but this one is a great alternative if you don't have that kind of money to spend!
What do you think of this simple transformation? Be sure to check back next week – I will reveal our new kitchen lighting soon!