I thought I would sneak in one more DIY using fun triangles!! This one is super SUPER easy! Simply take your fancy triangle puncher, grab those paint chips in the colors you love and punch away! These would be great for any party or holiday! I stuck with my ombre green and black theme to keep it a bit modern!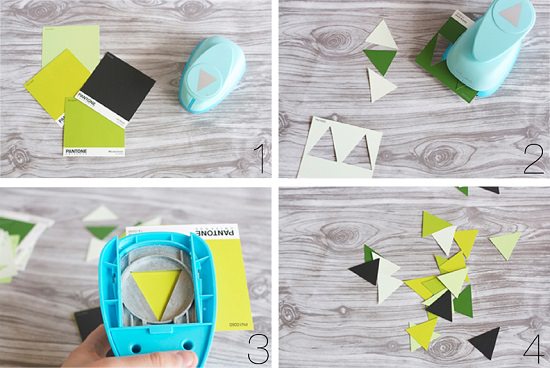 This triangle confetti looks great on our coffee table, but you could put it anywhere throughout your home! I think I might be doing this for our next birthday party too! It's just so fun!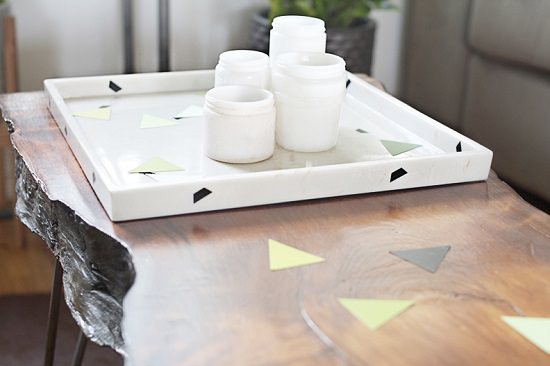 St. Patrick's Day is less than a week a way! I've shared some very simple and modern ways you can add a touch of green to your home this coming holiday! Be sure to check out the Triangle Garland to complete the look!
What do you think of taking this approach for holidays you aren't too crazy about?