From sweaters, hoodies, and jackets to holiday costumes, there are various DIY Cat Clothes ideas that are listed below!
Here're some stunning DIY Cat Clothes ideas that'll help you make your feline friend ready for the freezing months, holidays, outings, and special occasions.
DIY Cat Clothes
1. Toddler Sweater Turned into Cat Sweater
All you need is a toddler sweater to keep your kitty warm and cozy in the winter season. Read more here.
2. Cat Hoodie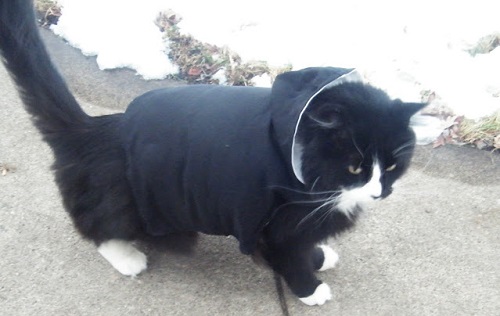 Making this snuggly black and white hoodie is a great way to pamper your kitty a little more!
3. Kitty Leg Warmers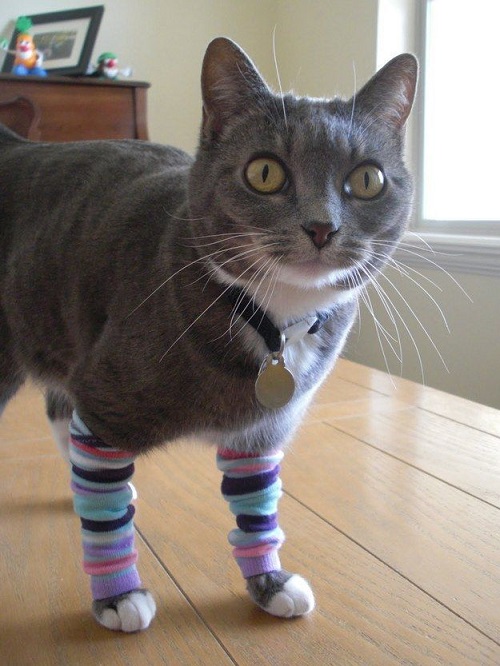 Give your feline friend a retro look with a pair of leg warmers. It's one of the most amazing DIY cat clothes ideas on this list.
4. Dapper Cat Bow Tie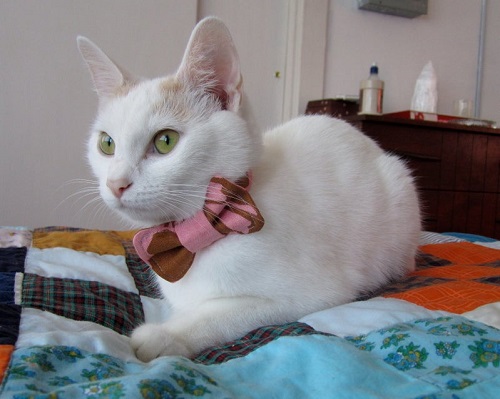 DIY this attractive bow tie to bring out your cat's dapper side. It's a must-have accessory for every pet parent.
5. DIY No Sew Pet Necktie
To make your tomcat the center of attraction at parties, all you've to do is dress him up with this striking necktie.
6. Pom Pom Cat Hat
Show off your crocheting skills by DIYing this cutesy pompom hat for your lovely pussycat. You can use multicolored yarn for an added charm.
7. Kitty Jacket From Old Jeans
Rather than disposing off your old, worn-out jeans, turn them into a pretty jacket for your cat using creativity and this video tutorial.
8. Cat Ruffled Crop Tops
Don't know what to gift your cat on adoptiversary? Make this pretty ruffled crop top to celebrate the occasion with style.
9. No-Sew Sock Cat Sweater
Grab an old or new sock, sharp scissors, and a marker to create this snazzy sweater for your feline friend. The best part, no sewing is required.
10. DIY Cat Cap
With scrap fabric and other supplies, you can easily recreate this funky cap to protect your kitty from heat and bright light.
11. DIY Cat Elf Costumes
Get your cats into a festive mode with these cheerful elf costumes. Your feline friends will definitely adore this idea.
12. Gorgeous Cat Outfit
Perfect for weddings, cat shows, and other events, this inexpensive cat outfit is trendy and eye-catching.
13. DIY Cat Onesie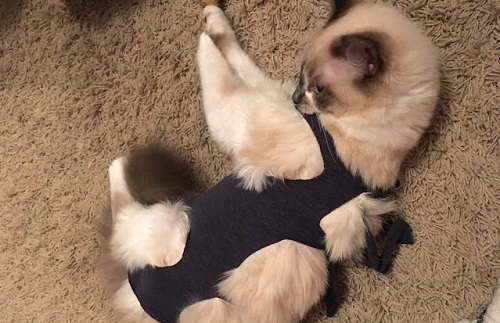 To make a onesie for your kitty, grab an old t-shirt, take measurements, and trim accordingly. Read more here.
14. Star Wars Princess Leia Cat Costume
Take a look at this video to recreate the princess Leia-inspired costume for your cat. Star Wars fans will love this exciting project.
15. Halloween Bat Pet Costume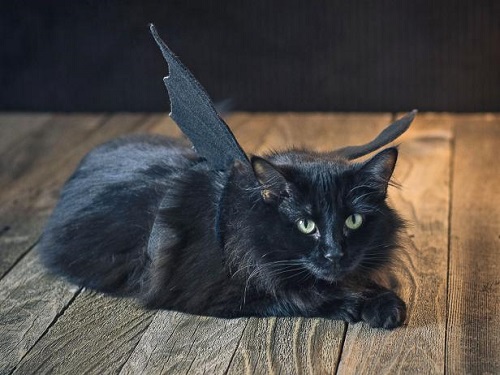 Include your little furball in Halloween celebrations by crafting this bat costume. The instructions are here.
16. Easy Hand-Sewn Cat Bandana
This video tutorial will teach you how to hand sew an economical yet pretty bandana for your feline friend.
17. Cat Battle Armor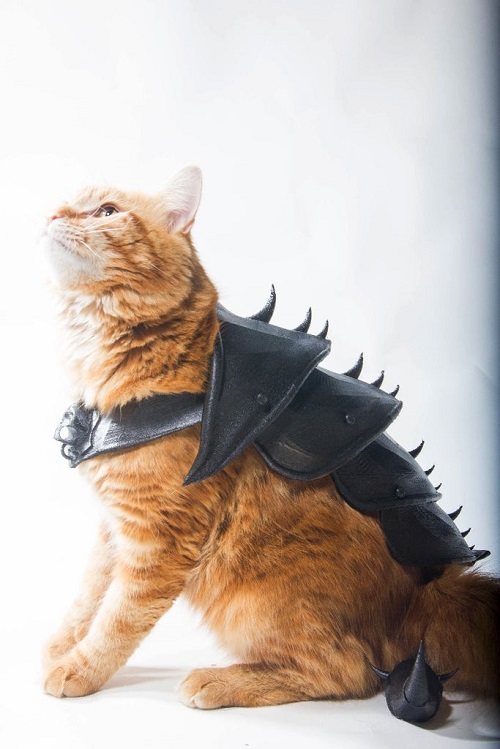 Are you a 'He-Man' fan? If yes, turn your feline into a battle cat by making this real-looking, 3D-printed armor.
18. Patriotic Cat-Kerchief Outfit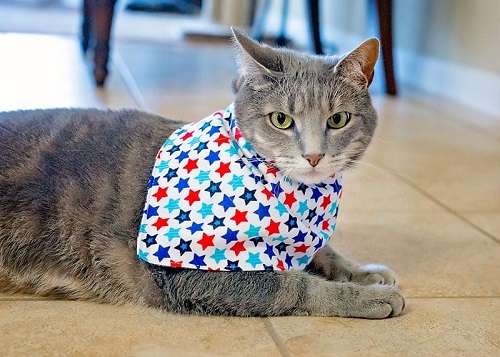 This 4th of July, give your cute little furball a patriotic makeover with this kerchief outfit. The details are here.
19. Easy & Simple Cat Clothes
If you don't like complicated DIYs, watch this video tutorial to make an easy and simple outfit for your cute sphynx.
20. Cat Pajama Tutorial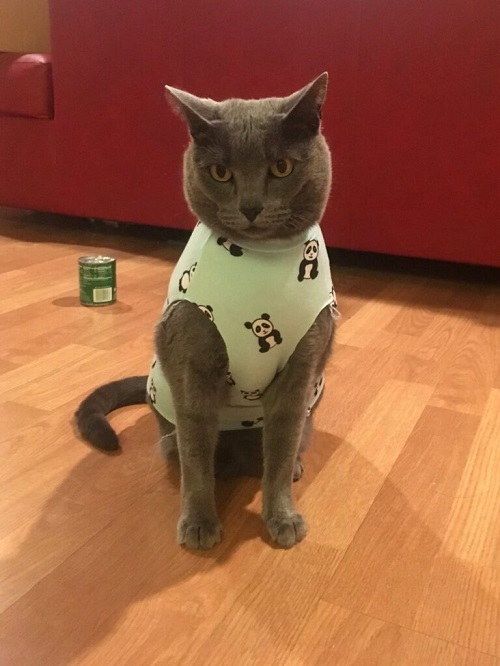 Show how much you love your feline by DIYing a snuggly, panda-printed pajama. This DIY requires sewing skills and a little patience.