Discover 10 amazing DIY Above Ground Pool Ideas on a Budget and give your yard the much-needed makeover for the sultry summer days!
Swimming pools are an excellent way to feel fresh and relaxed on hot sunny days. To beat the heat, make one for your backyard using these Above Ground Pool Ideas on a Budget.
Find out some DIY deck railing ideas here
---
Above Ground Pool Ideas on a Budget
1. Concrete Block Pool With Privacy Fence
Here's the detailed video tutorial to build a small, sturdy swimming pool out of concrete blocks for a very affordable price. This setup also features a privacy fence.
2. $250 Swimming Pool Idea
This pool costs under $250 and doesn't require too many carpentry concepts or skills. It's one of the best above-ground pool ideas on a budget.
3. DIY Pool Out of Pallets and Tarp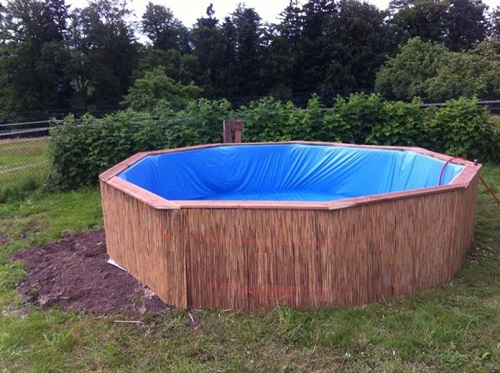 Learn how to create a stylish yet affordable swimming pool out of recycled pallets, tarp, and a few other supplies.
4. DIY Stock Tank Pool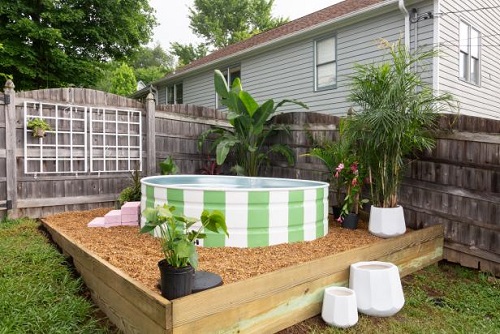 Transform a livestock watering tank into a budget-friendly and super stylish backyard pool using this article.
5. IBC Above Ground Plunge Pool Idea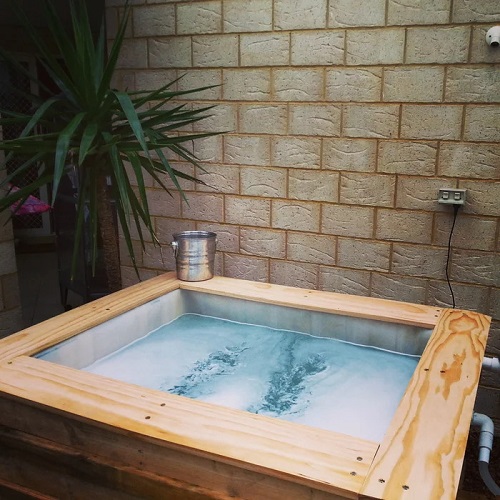 Follow this step-by-step instructable to build an eye-catching above-ground plunge pool – perfect for indoor and outdoor spaces.
6. Wooden Swimming Pool
Check out this instructional YouTube video to build and install a mini pool using wooden boards, tarps, nails, screws, and tools.
7. Dumpster Turned Swimming Pool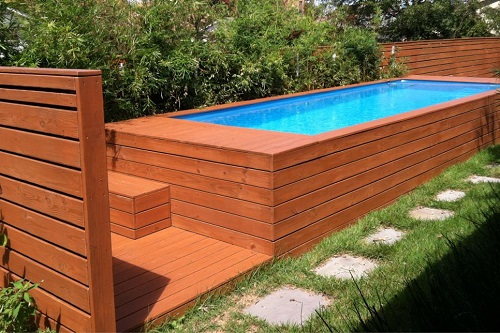 In this article, the DIYer transformed an old dumpster into a stylish and affordable swimming pool the whole family can enjoy.
8. Bamboo-Walled Stock Tank Pool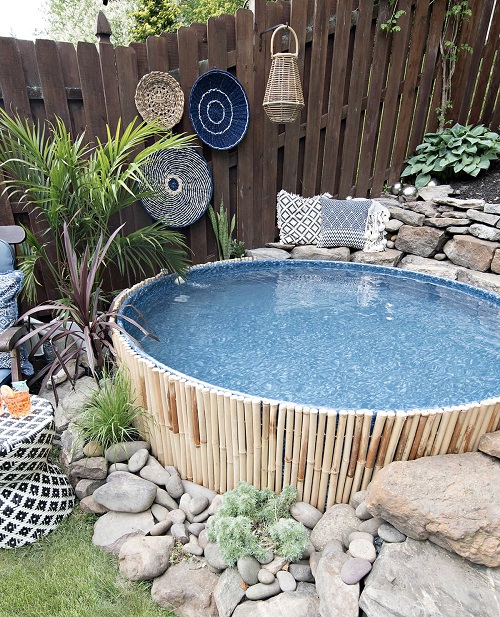 Bamboo walling and beautiful liners make this stock tank pool an excellent addition to any backyard. Surrounded by rocks, plants, and hanging lights, this mini pool is a sight to behold.
9. Mini Dumpster Pool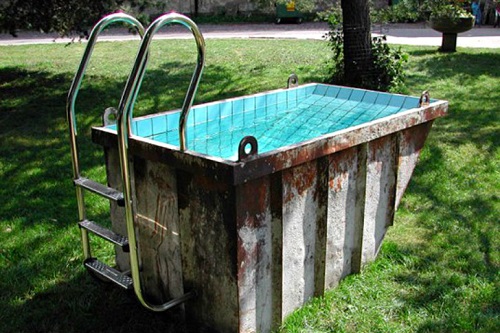 You only have to do a lot of scrubbing, decontaminating, and repainting to transform a mini dumpster into a backyard pool. It's adorned with aqua tiles and a swimming pool ladder for easy access.
10. Trampoline Turned Above Ground Pool
Instead of tossing out your broken trampoline, convert it into a budget-friendly pool with some modifications. Watch this video to learn more.