Want to give your porch a classy makeover without spending big bucks? Check out these gorgeous Small Front Porch Decorating Ideas on a Budget!
Take a look at these Small Front Porch Decorating Ideas on a Budget to make your compact outdoor square footage inviting and appealing.
Here are some spooky Halloween porch decor ideas
---
Small Front Porch Decorating Ideas on a Budget
1. Simple Valentine's Day Porch Decor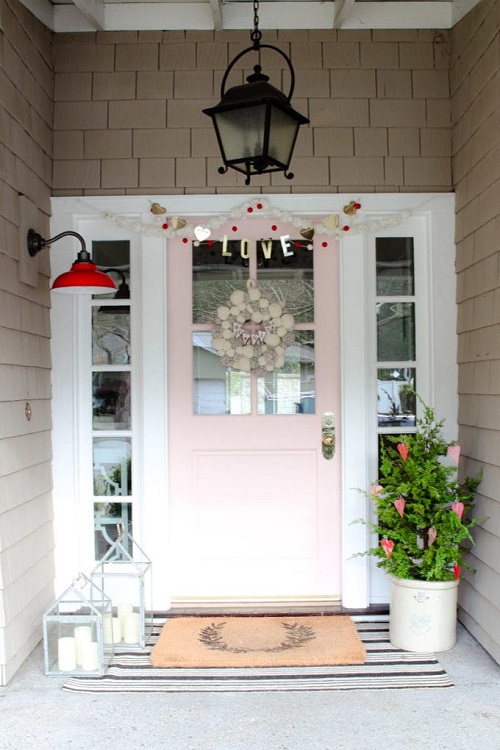 This simple Valentine's Day porch decor is perfect for filling your outdoor space with romantic vibes. Read the details here.
2. Thrifty Farmhouse Style Summer Porch Decor Idea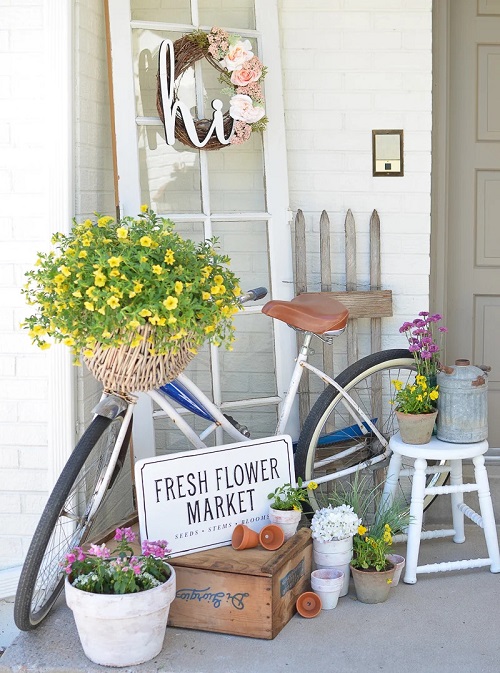 You only need a bicycle with a bucket of flowers, a sign, an old door, a picket fence, a wooden crate, pots, and a stool to fill your porch with farmhouse vibes. The details are here.
3. Decorative Pumpkin Ladder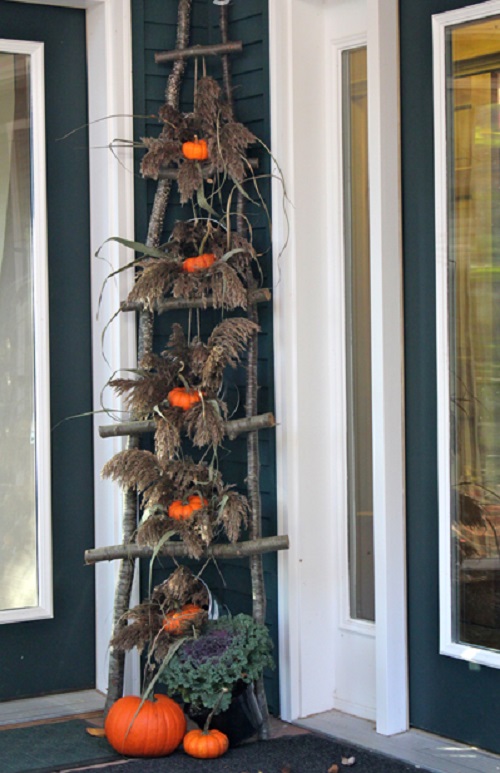 Are you looking for a minimal decor idea for your porch? This inexpensive pumpkin ladder arrangement is for you. It's one of the most amazing small front porch decorating ideas on a budget.
4. Repurposed Porch Wall Art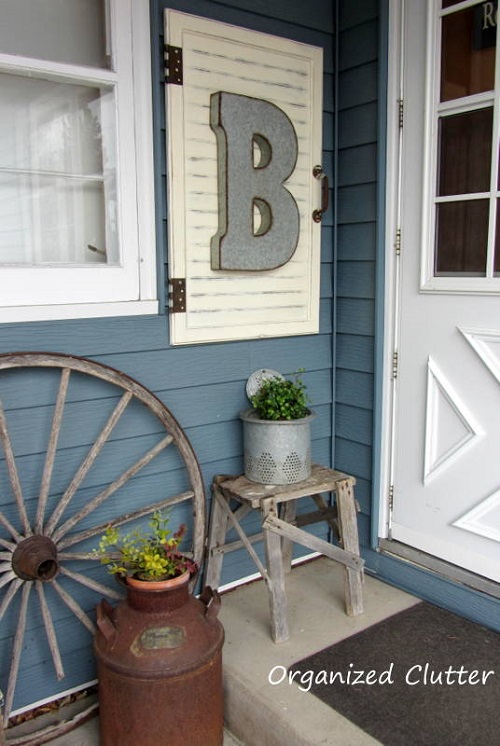 Build this cabinet door wall art to give your outdoor space an attention-grabbing focal point. Further use a shabby little table, tin planter, a vintage wheel, and an upcycled milk cane planter for an added charm.
5. A Welcome Sign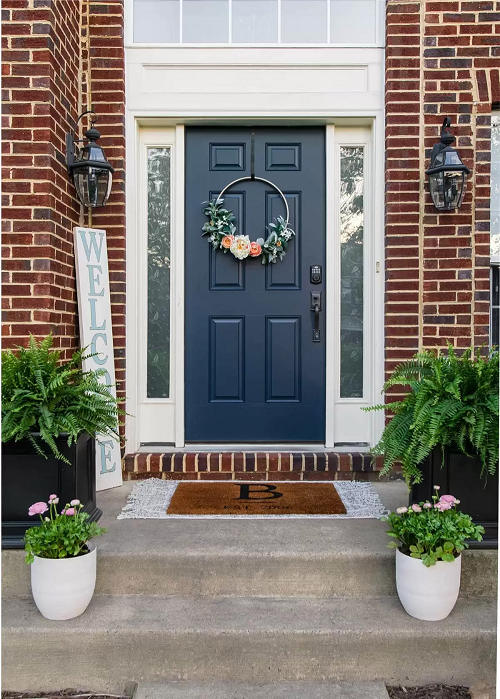 This easy and inexpensive wood porch sign adds instant charm to the space. It is weather resistant and requires no special tools or machines. Get the step-by-step instructions here.
6. DIY Monogrammed Wall Planter Porch Decor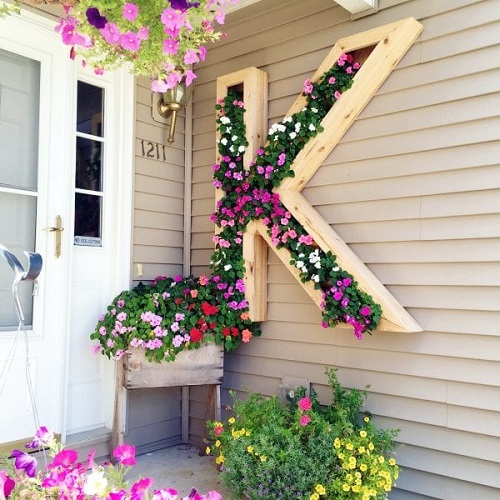 Follow this tutorial and woodworking plans to build this large DIY monogram planter for a welcoming and personalized front porch decoration.
7. Introduce a Unique Wooden Doormat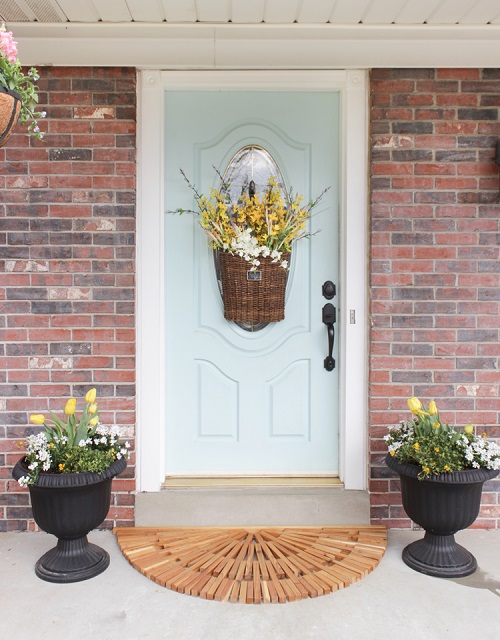 Prettify your porch's look by festooning it with an amazing wooden doormat and urn planters. Click here to know more.
8. Halloween Porch Decor Idea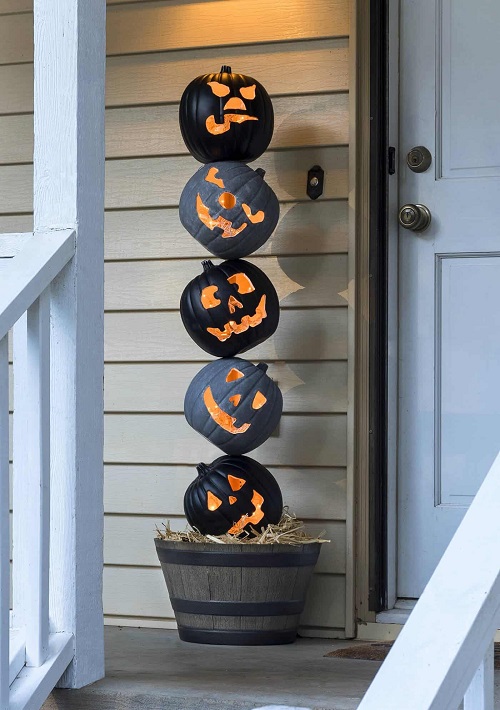 Gather some faux pumpkins from the craft store and create this unique Halloween pumpkin topiary.
9. DIY Monogram Planter Box With Wood Monogram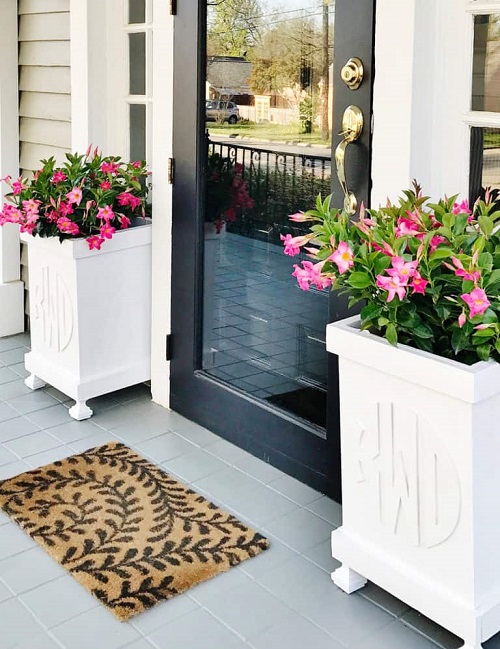 Do you want a simple spring refresh for your less-spacious front porch? Make a DIY monogram planter box and fill it with spring flowers. Here's the step-by-step.
10. DIY Cedar Planter Box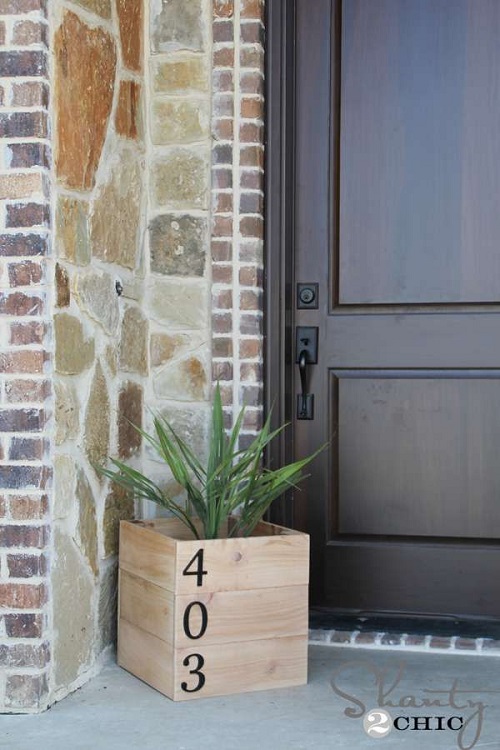 This cedar planter box is quick and cheap to make. Besides an elegant porch decorative piece, it doubles up as a house address plaque.
11. DIY Hanging Plant Stand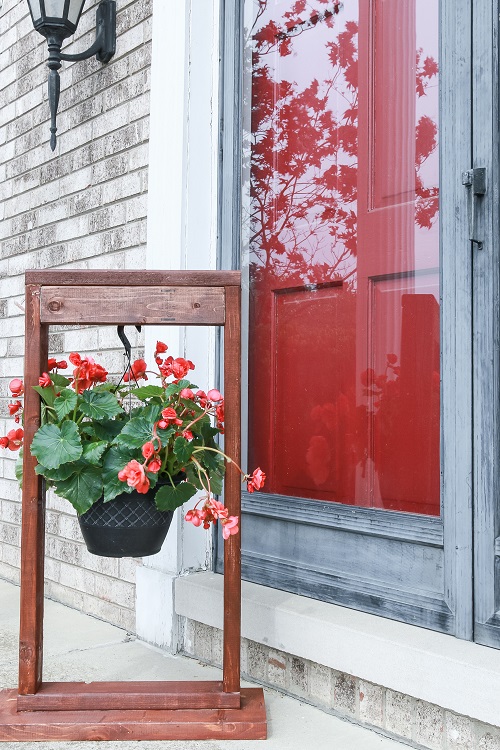 Add this unique hanging plant stand to your front porch for an interesting look. Hop to this article for the instructions.
12. Wicked-Witch Halloween Porch Decor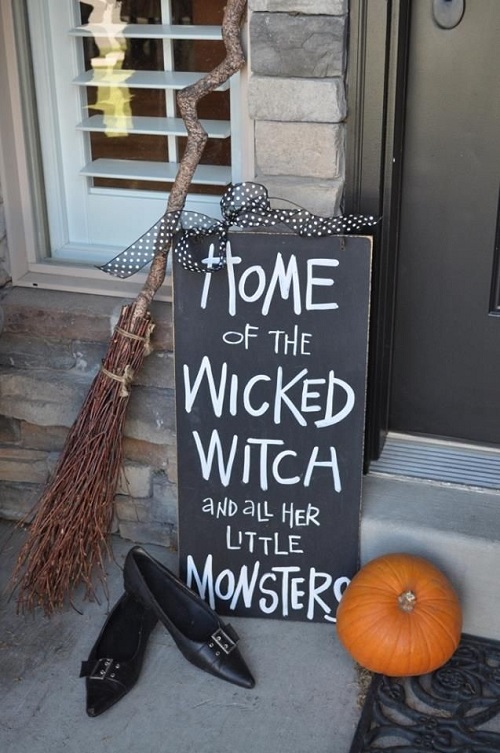 To mimic this spooky Halloween setup, you need a magical broom, a hand-painted vintage signboard, black shoes, and a pumpkin.
13. Large Wooden Planter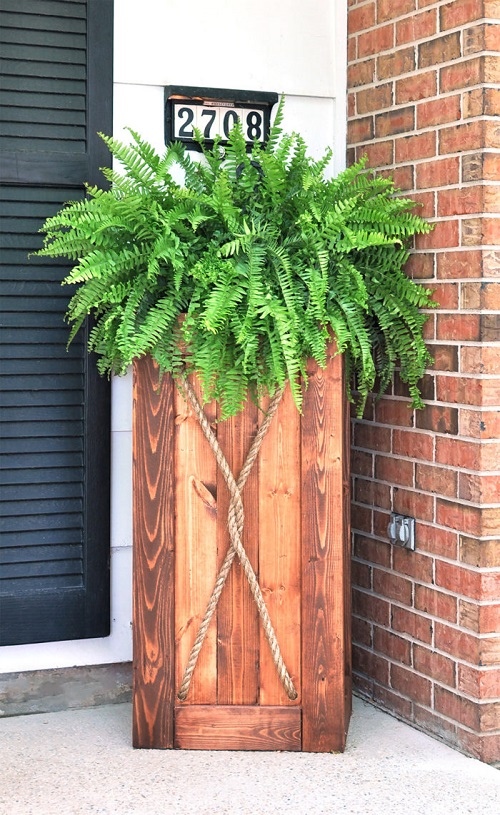 This tall, narrow wooden planter with fern is a sight to behold. Make one for your space using this detailed tutorial.
14. DIY Mason Jar Light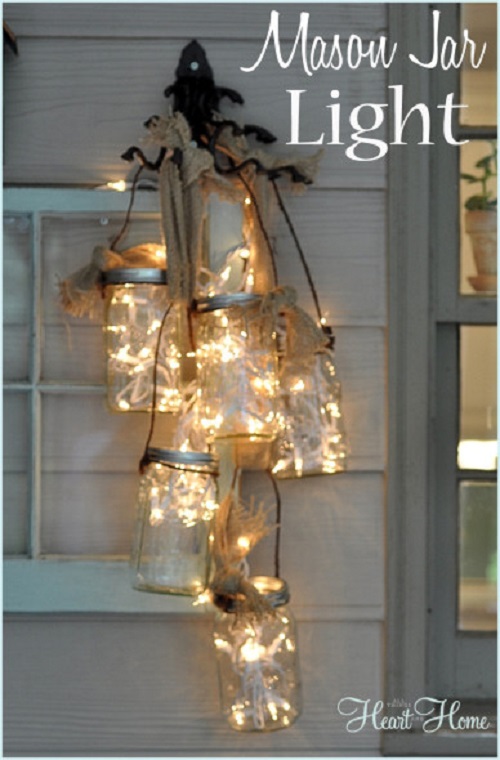 Make your porch warm and welcoming using this cute mason jar light. It's one of the best small front porch decorating ideas on a budget.
15. Use Show-Stopping Planters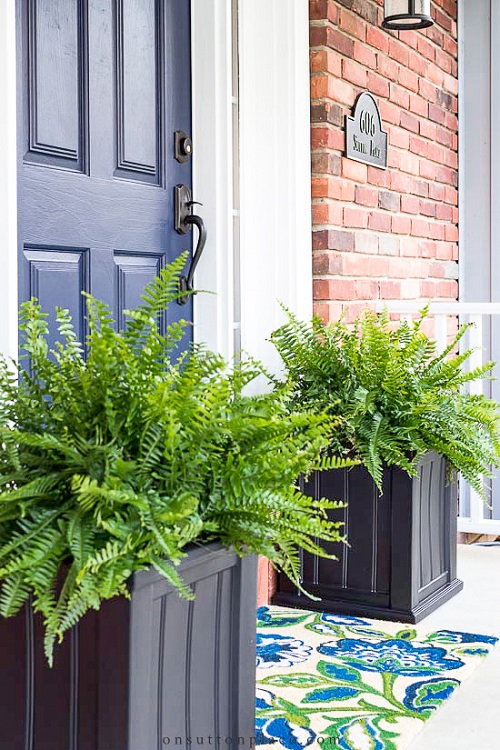 Transform your porch from drab to amazing with these show-stopping, impressive planters. Don't forget to use a floral-printed door mat for an added appeal. Read the details here.
16. Decorative Light Fixture
Grab an old kitchen light fixture and string of lights to copy this porch decoration idea. Find the details here.
17. Upcycled A-Frame Drawer Planter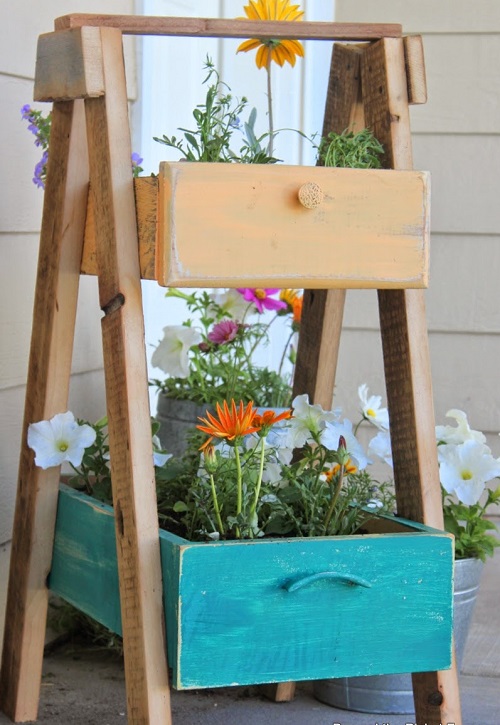 Amp up the visual appeal of your porch with this A-frame drawer planter adorned with colorful flowering plants. Learn more about this project here.
18. Beautiful Stacked Pot Planter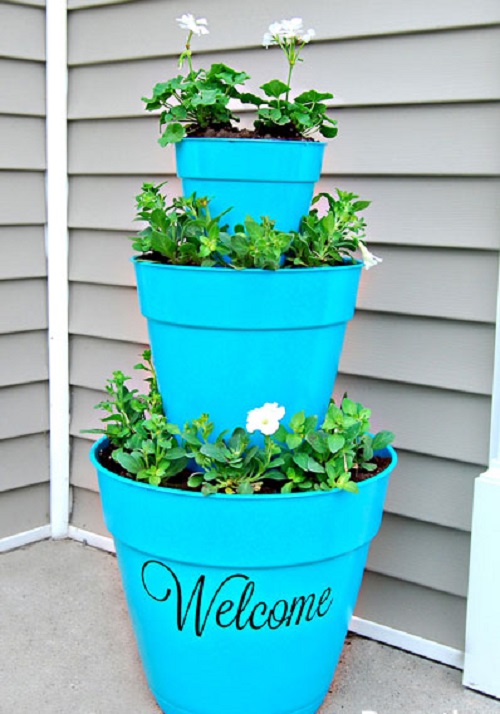 A perfect space-friendly addition to your front porch, this attractive DIY stacked pot planter is an easy afternoon project.
19. Black, White, and Green Themed Decor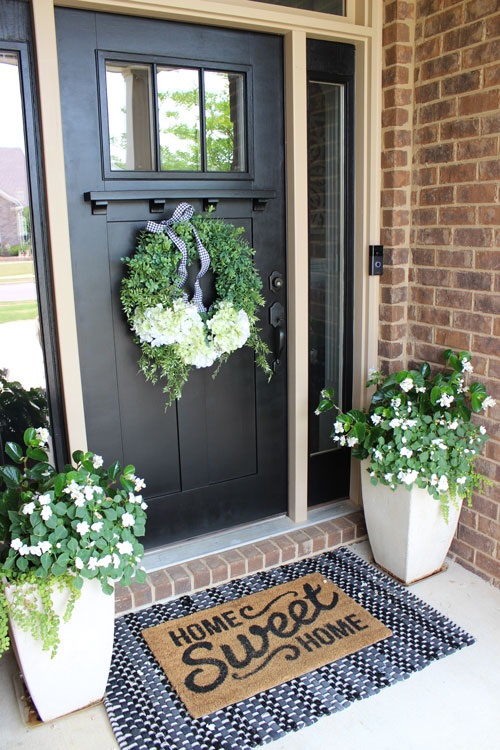 This small porch decoration features white planters, a black rug, a Home Sweet Home doormat, and an attractive faux wreath. Get the details here.
20. Floral Hoop Wreath, Candle Lanterns, and Planters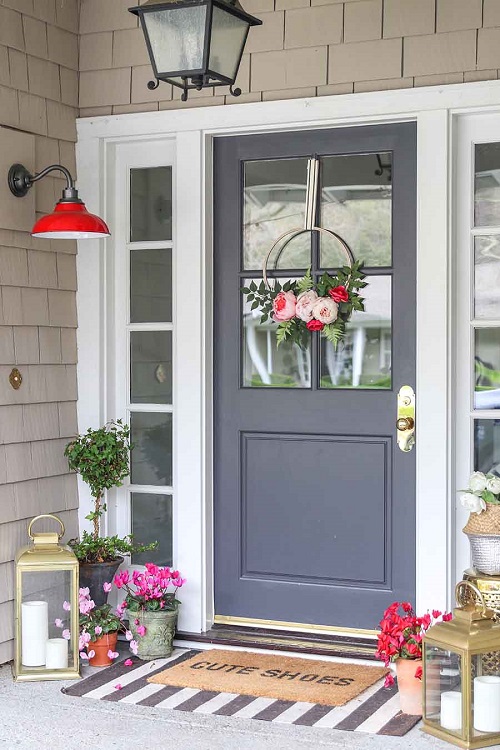 To make your drab front porch more attractive, use a floral hoop wreath, gold-painted candle lanterns, and some planters.
21. Chair With Red Geraniums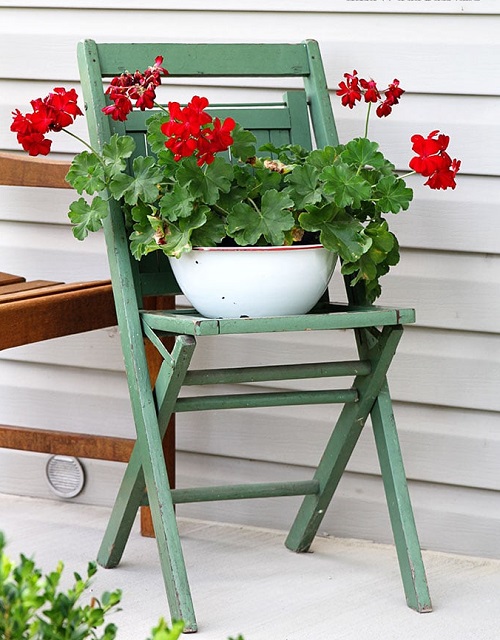 Take an old chair and put a beautiful planter on it to complete a quick and easy front porch decoration on a budget.
22. Front Porch Welcome Post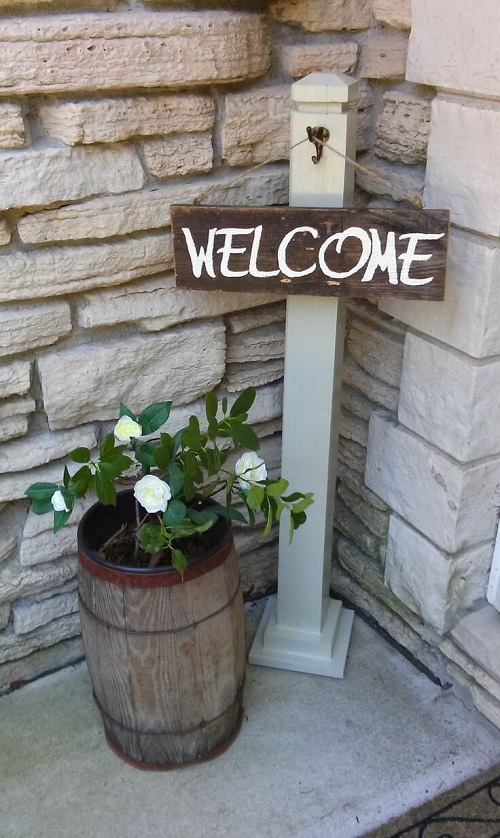 Build this easily changeable front porch decoration that lets you hang signs related to holidays, birthdays, or any event.
Here are some ways to decorate your porch for Valentine's Day