Do you want to add some functionality and much-need charm outdoors? Check out these amazing DIY Garden Stake Ideas!
Whether you want to enhance your yard's aesthetic appeal or label your harvest, these DIY Garden Stake Ideas are for you.
Find out some creative DIY garden cloche ideas here
---
DIY Garden Stake Ideas
1. Americana Style Garden Stake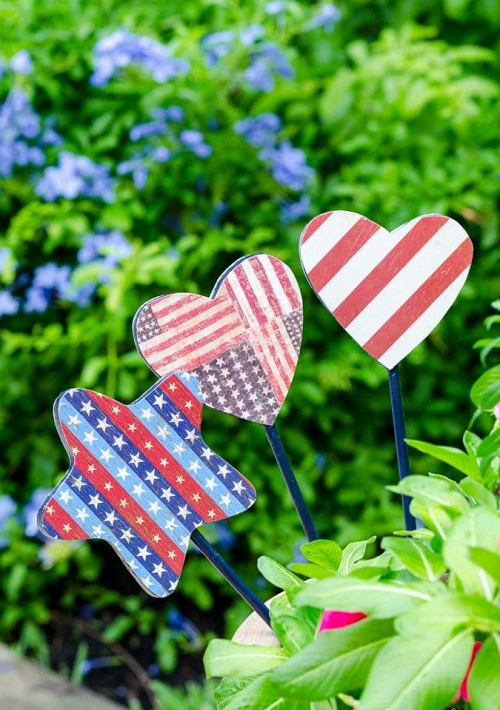 Here's a quick tutorial on how to make decorative plant stakes with Americana-style patterns.
2. Beaded Decorative Garden Stakes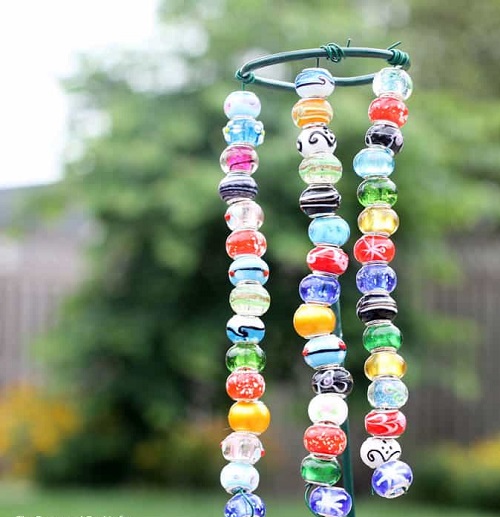 A beautiful addition to the yard, this beaded stake is eye-catching and budget-friendly. It's one of the best DIY garden stake ideas.
3. Wood Burned Garden Stakes DIY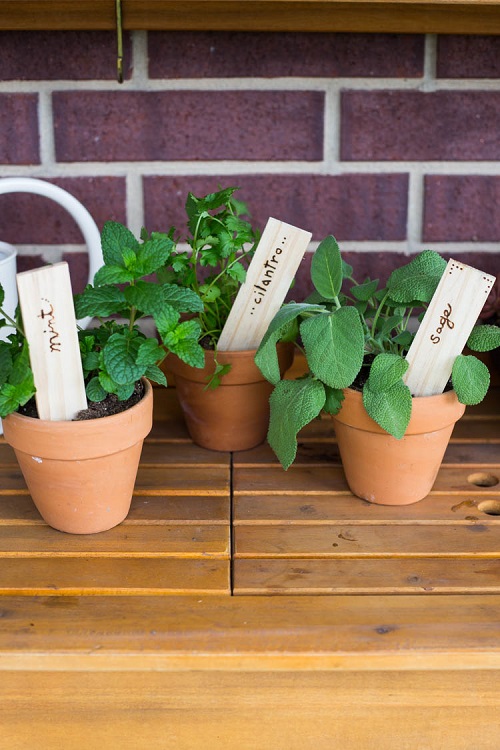 You only need free paint stir sticks, a small hack saw, a basic wood-burning pen tool, and this DIY to complete the project.
4. DIY Garden Stakes from Mason Jar Lids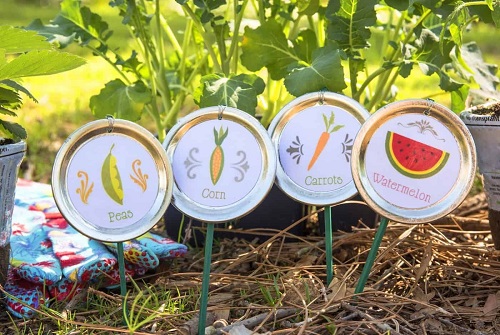 Check out this step-by-step tutorial to make adorable stakes using mason jar lids and other supplies.
5. DIY Garden Stakes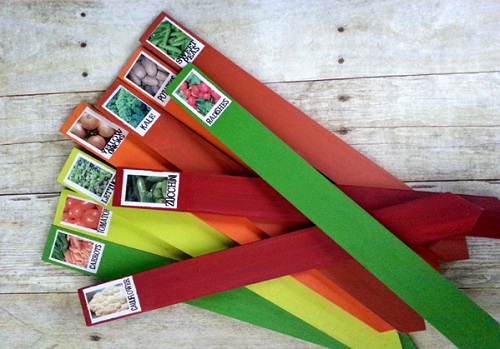 With some modifications, you can convert paint stir sticks into multicolored labels for your veggies. The details are here.
6. DIY Garden Sign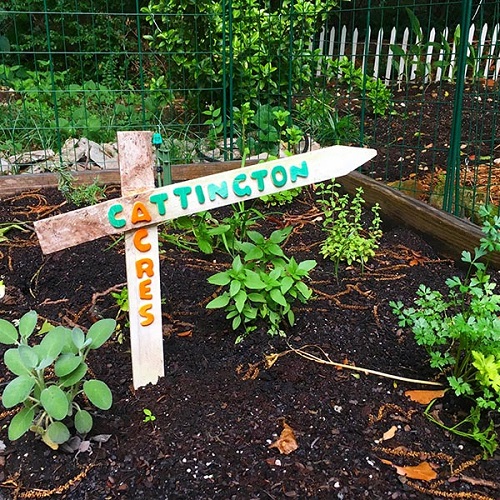 Add a pop of color outdoors using this garden sign made from small wooden stakes, letters, super glue, wet rags, and colorful permanent markers.
7. DIY Cute Garden Stakes
Recreate these cute-looking garden stakes to mark your vegetables and flowering plants. Watch the video to learn more.
8. Chalkboard-Painted Garden Stakes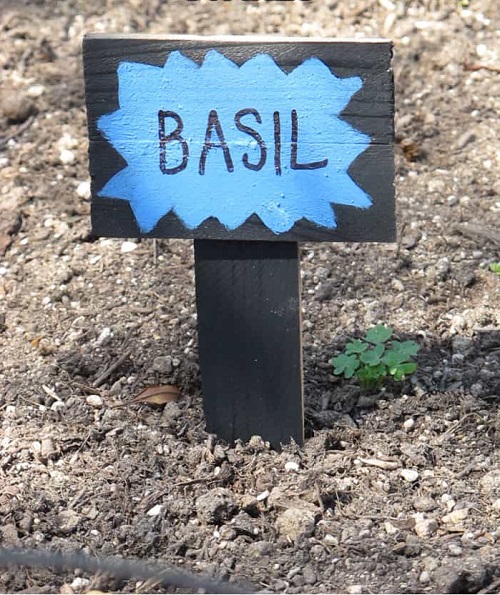 This chalkboard-painted DIY garden stake is made from simple supplies and is a fun, beginner-friendly project.
9. Garden Stake DIY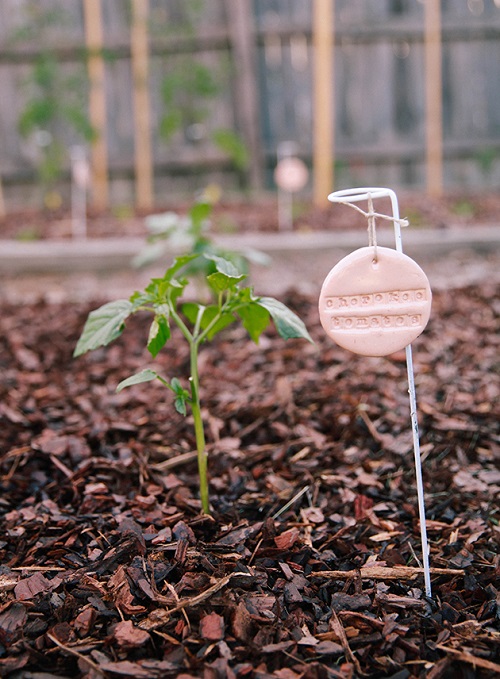 Baking clay, stamping letters, a circle shape cutter, and a few other supplies are all you need to make this one.
10. Bird Garden Stake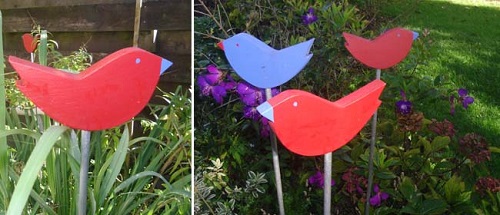 Put your creative hat on and make bird-shaped stakes to add some character to your yard. Get the instructions here.
11. Clay Plant Stake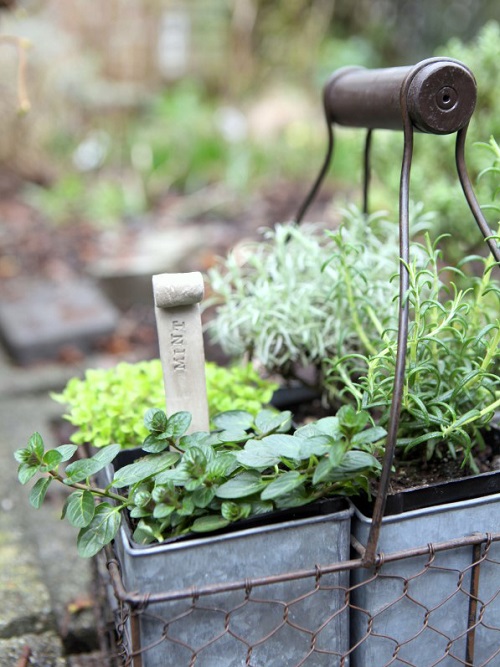 Made from clay and rubber stamps, this plant stake can be used to identify herbs or to add a personalized message while giving plants as gifts.
12. Bird Nest Garden Stakes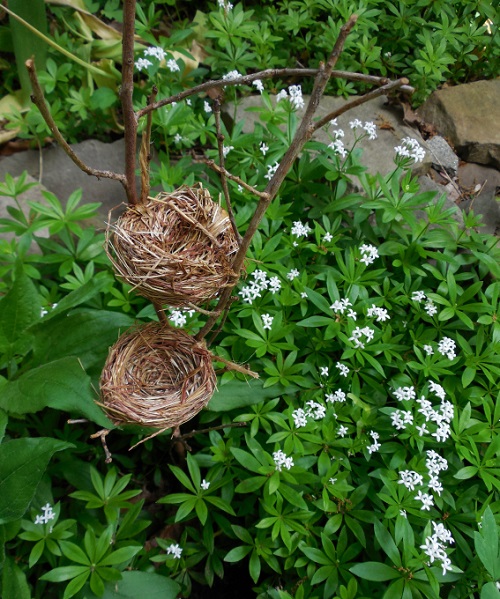 These bird nest stakes will cheer up any garden or potted plant. Hop to this article for the details.
13. Stamped Garden Stakes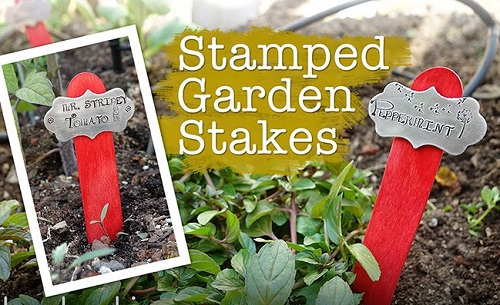 If you want to do a craft project with your kiddos, this DIY is a perfect opportunity for you. It's one of the most amazing DIY garden stake ideas.
14. DIY Cedar Garden Marker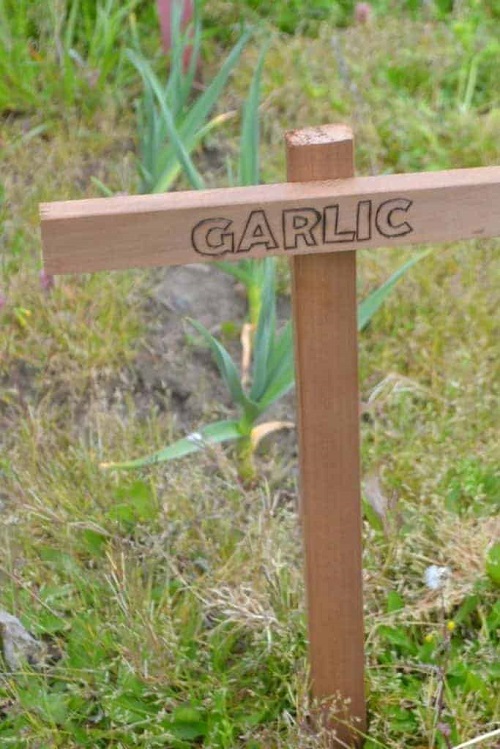 This cedar garden marker will help you spot the veggie you are looking for. It's inexpensive and lasts for years. Read more here.
15. Butterfly Garden Stake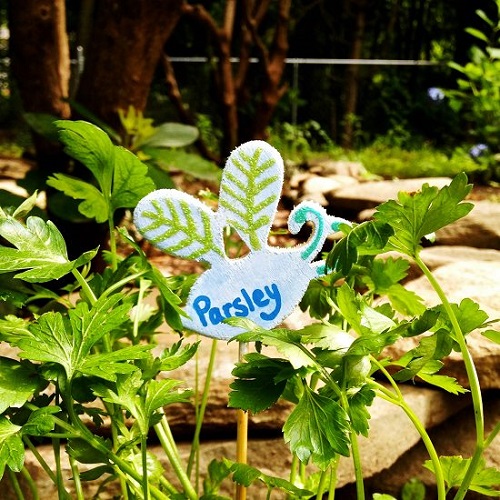 Grab some bare wood cutouts and decorate them with acrylic paints, metallic sharpies, and various glitters. The details are here.
16. Garden Craft Plant Stake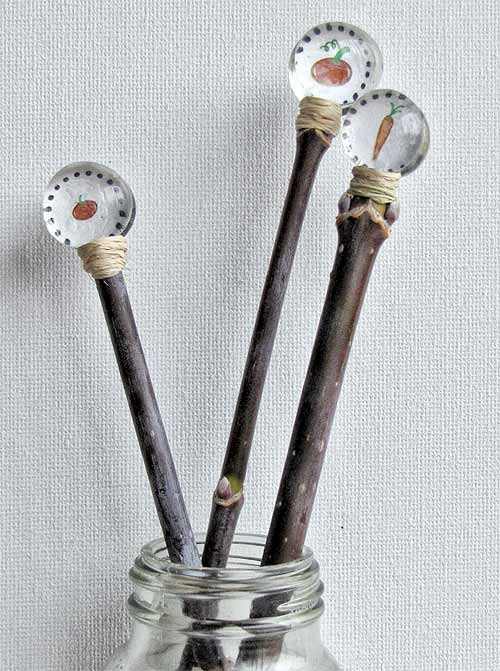 With some creativity, necessary supplies, and patience, anyone can make these plant stakes. Get the instructions here.
17. Garden Stakes For Summer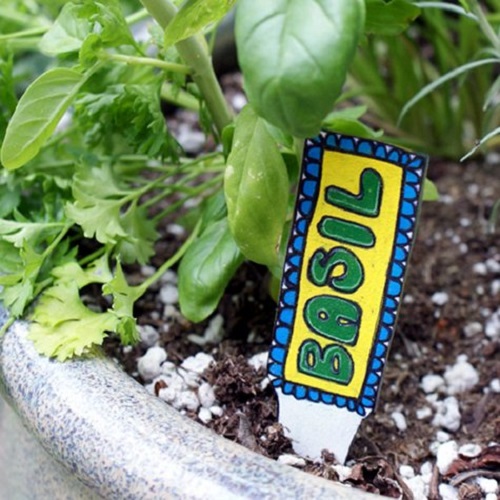 Learn how to make customizable DIY herb markers using shrinky dink paper for lasting durability.
18. Dollar Tree Garden Stake Makeover DIY
Take a look at this video tutorial to add a little farm country charm to your monotonous front yard.
19. Cornstarch Clay Garden Stakes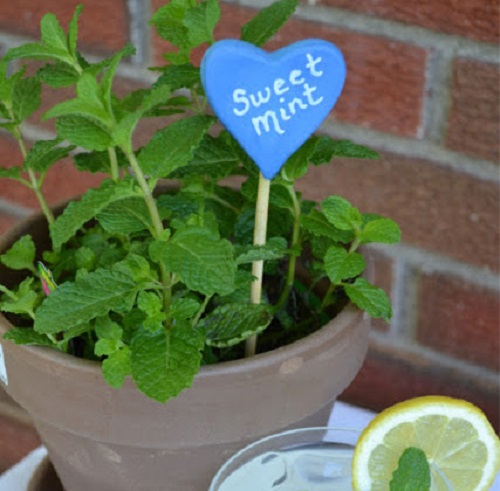 This DIY cornstarch clay garden stake is a fun and whimsical way to label your indoor and outdoor plants.
20. Suncatcher Garden Stakes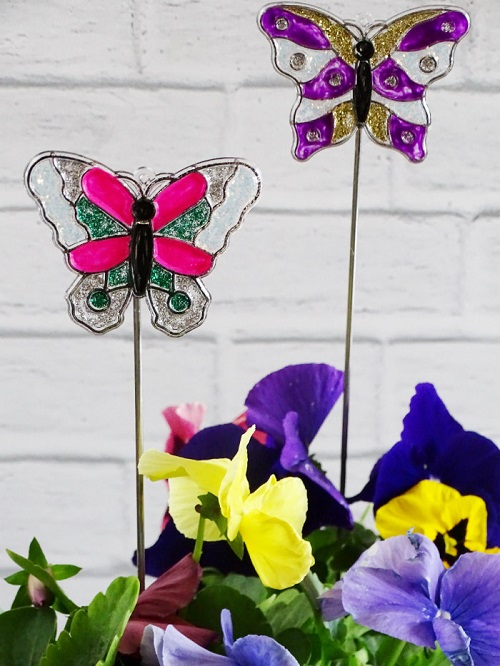 These adorable suncatcher garden stakes will brighten up any dull yard with a pop of color. For details, click here.
21. DIY Vegetable Garden Stakes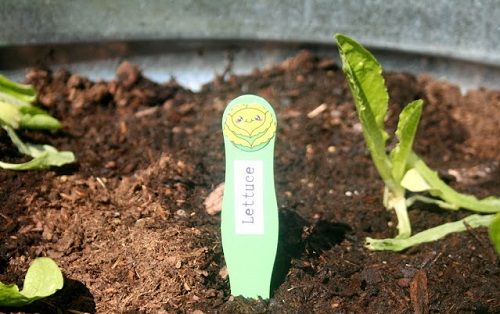 Craft these simple DIY vegetable labels that will help you remember where and what you planted.
22. Scrap Material Garden Stakes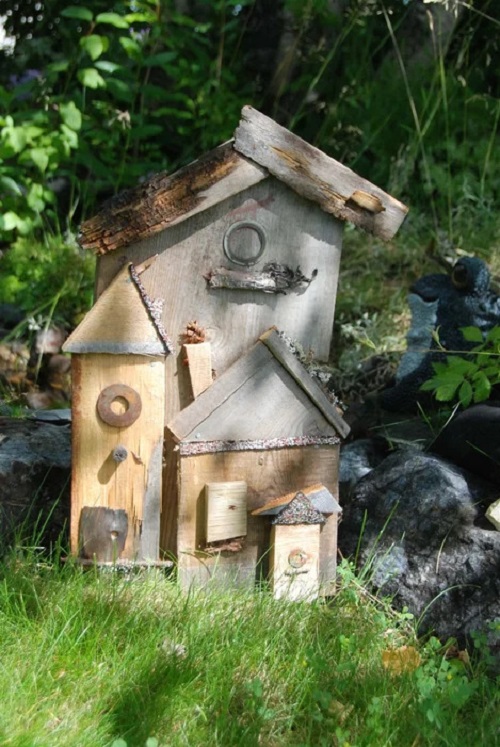 Follow this instructable to prepare this interesting garden stake using scrap materials to spruce things up.
23. Kids DIY Garden Stakes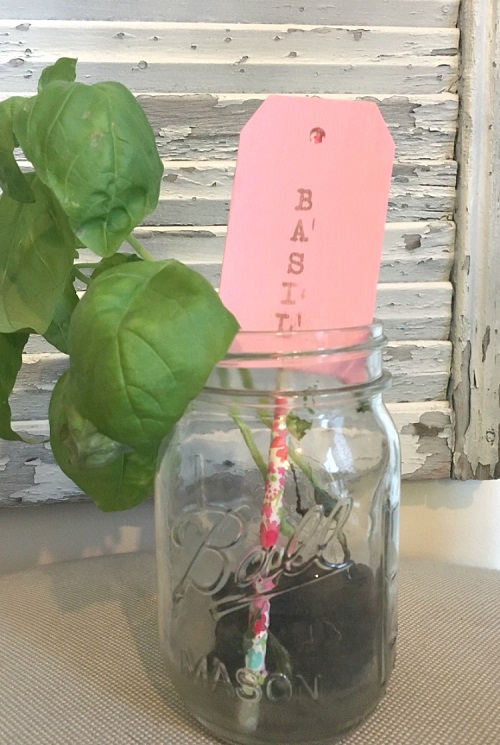 In this blog, the DIYer uses wooden gift tags and paper straws to craft some cute stakes. You can also include kids in this project.
24. Simple Garden Plant Stakes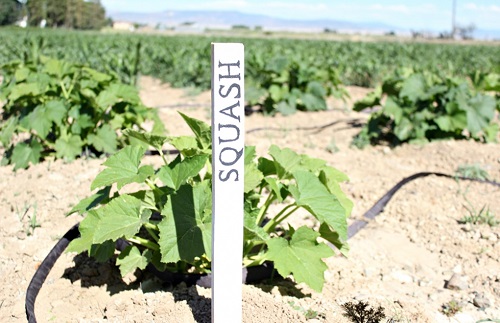 Read this article and create simple plant stakes that'll help you identify your harvest with ease.
25. Teacup Garden Stake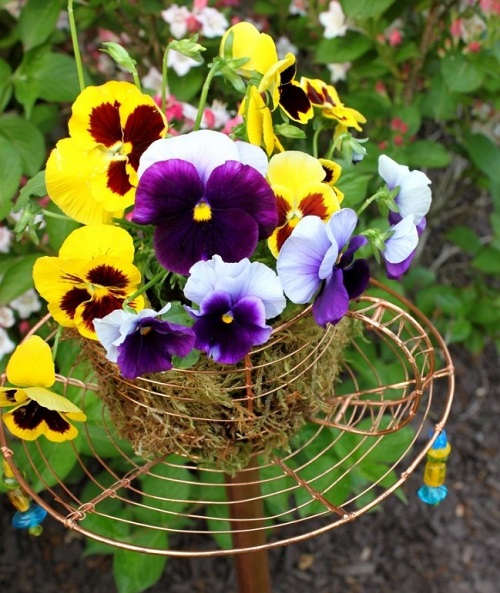 This wire teacup garden stake is easy-to-craft and a great addition to the yard. Click here to make one for yourself.
26. Beer Bottle Garden Stake DIY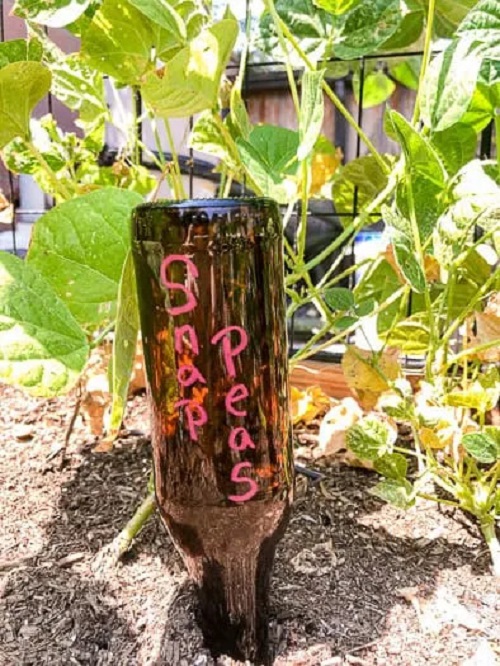 Made from empty beer bottles, this DIY garden stake is sustainable and perfect for labeling plants. The details are here.
27. Wood Slice Garden Markers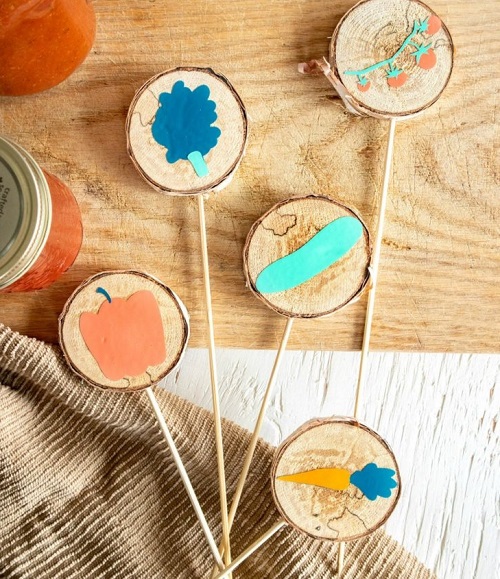 If you have broken tree branches, make wood slice garden markers out of them. Here are the instructions.
28. Wooden Spoon Garden Stakes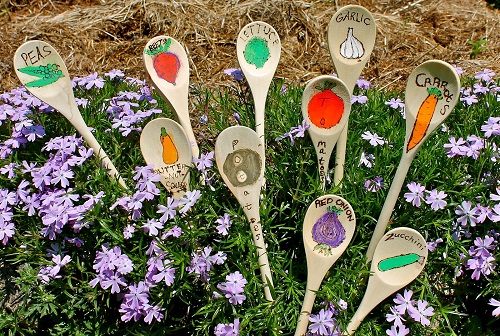 These lovely garden stakes are a quick, inexpensive way to mark your ornamental plants and vegetables.
29. Tin Can Lid Garden Stakes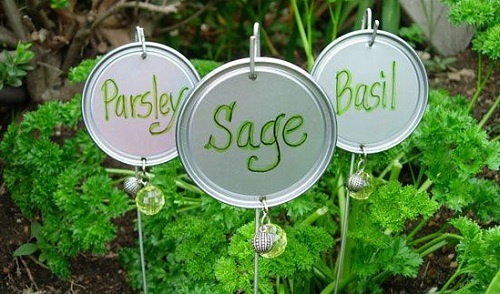 Check out this article to transform tin can lids into beautiful and functional plant markers.
30. Wooden Spool Garden Stakes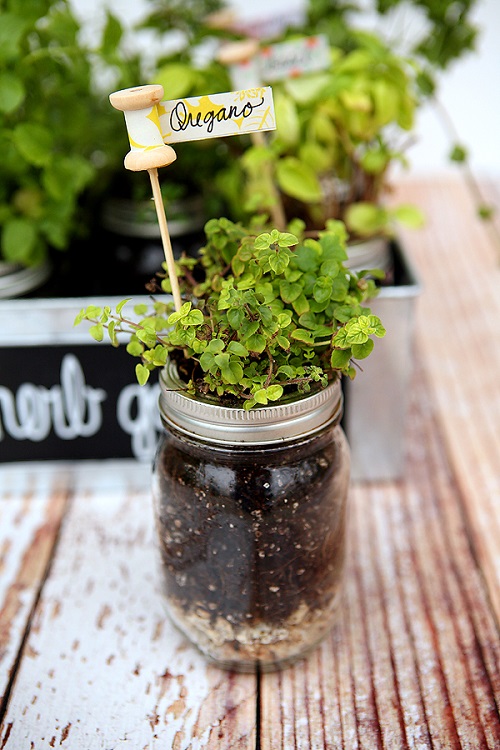 This wooden spool garden stake is a wonderful signpost to name your greens. This is one of the smallest DIY garden stake ideas on this list. Check the DIY here.
Here are some salad greens you can grow in pots in winters