Find out some easy and affordable DIY Garden Cloche Ideas below and design the most suitable one for your yard!
Cloches are great for decor purposes and to keep plants safe from harsh weather conditions, rodents, and other wildlife. Make one for yourself by taking inspiration from these DIY Garden Cloche Ideas.
Here are some DIY garden scarecrow ideas
---
DIY Garden Cloche Ideas
1. Dollar Store Garden Cloche DIY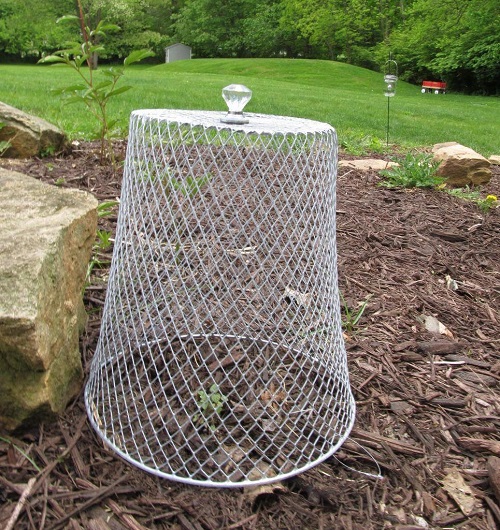 Learn how to transform a dollar store trash can into a functional garden cloche using this tutorial.
2. Chicken Wire Garden Cloche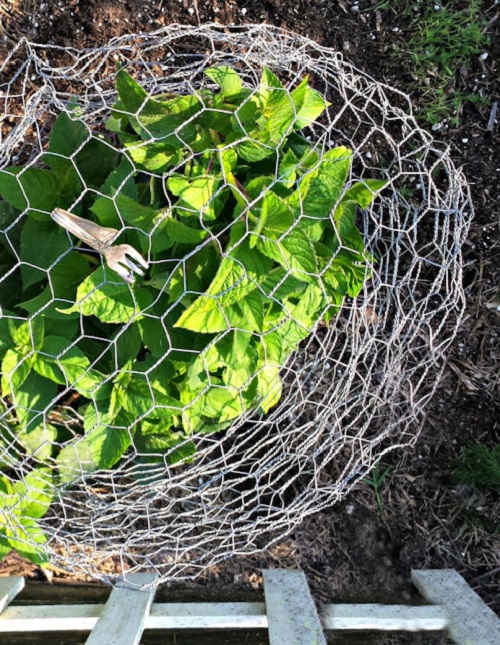 All you need are chicken wire and forks or a piece of clothesline to build a garden cloche. The details are here.
3. Soda Bottle Cloche
Want to protect your plants from cold without spending money? Follow these simple steps to create an upcycled soda bottle cloche.
4. Recycled Plastic Jug Cloche
If you have some empty plastic milk jugs, recycle them to create inexpensive cloches. Read more here.
5. Shopping Bag Cloche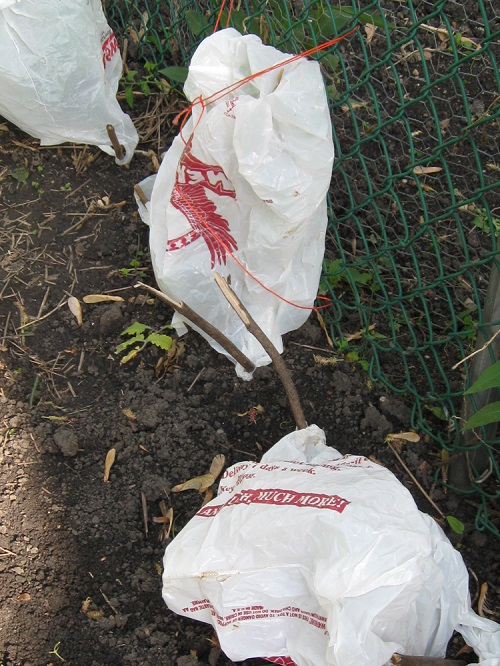 This super affordable DIY cloche project needs a white grocery bag and twigs. It's one of the best DIY garden cloche ideas on this list.
6. Glass Bell Jar Cloche
Reuse your old glass bell jar as a cloche to protect your veggies from pests and weather.
7. DIY Cloche Greenhouse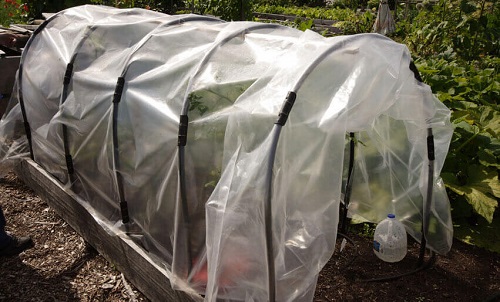 Follow this article to set up your own cloche greenhouse configuration that extends the growing season and lets you start gardening earlier.
8. Water Dispenser Cloches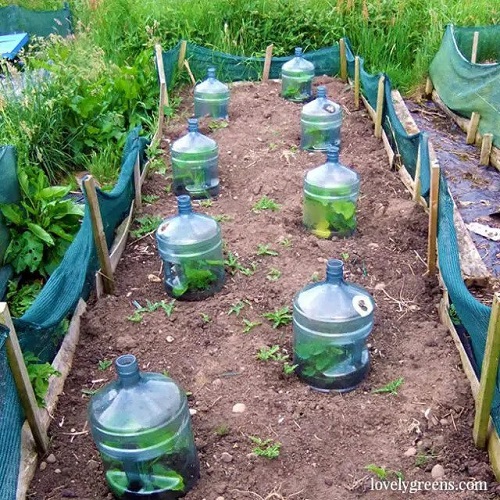 Rather than discarding the empty water dispenser bottles, reuse them as cloches in the garden. Read the details here.
9. DIY Garden Cloche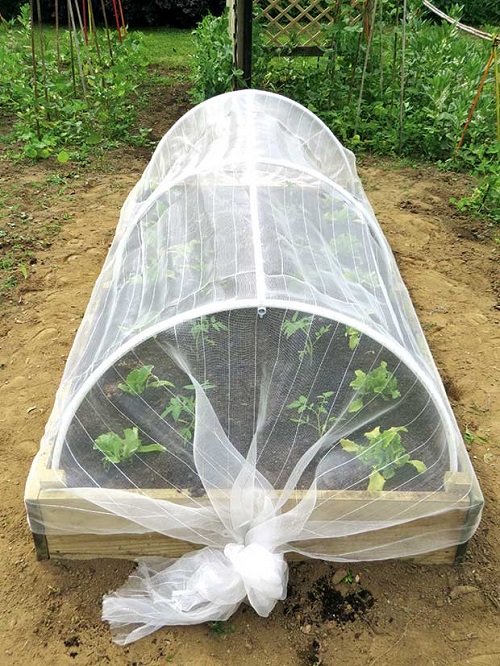 Here's the detailed tutorial to create a cloche for your raised bed garden. It's a cheap, beginner-friendly project.
10. Old Lampshade to Garden Cloche
Watch this step-by-step video tutorial to convert an old lampshade into a garden cloche.
11. DIY Garden Cloche from Plastic Sheet and Metal Rod
With some modifications and patience, you can easily create an inexpensive cloche for your vegetation using a plastic sheet and metal rod.
12. Micro Cloche DIY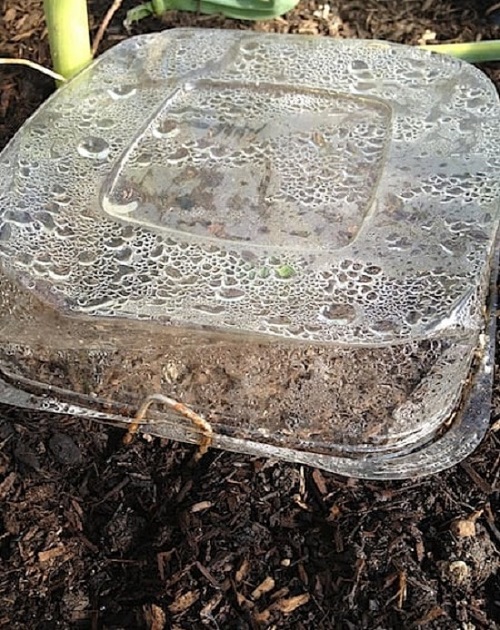 You only need a one-pound, clear plastic food container to create a micro cloche – perfect for the seeds. Learn more here.
13. DIY Plastic Tote Cloche
A plastic tote bag can be used as a cloche/mini greenhouse to protect the seedlings from frost, provide warmth, and retain humidity.
14. 5L Plastic Bottle Turned Garden Cloche
Find out how you can make an environmentally-friendly cloche at home using a 5L plastic bottle in this YouTube video.
15. DIY Glass Cloche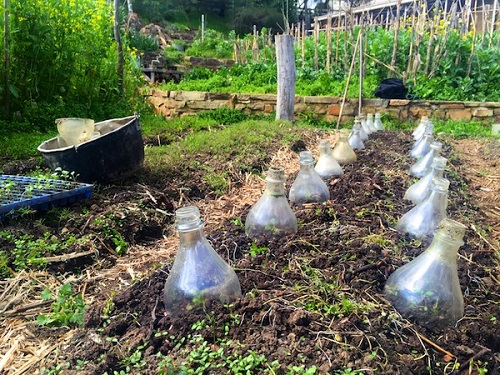 Bottles, a glass cutter, a candle, and a handful of ice are all you need for recreating these DIY glass cloches.
16. Cloche House for Early Raised Bed Gardening
Are you looking for a DIY cloche idea for your raised bed garden? You are at the right place. Watch this video tutorial for the details.
17. Garbage Bag Tomato Cage Cloches
Do you know a cloche can be made from garbage bags on tomato cages? If not, then check out this video to learn more. Although it's not a sturdy one but serves the purpose quite well.
18. DIY Spring Decor Garden Cloche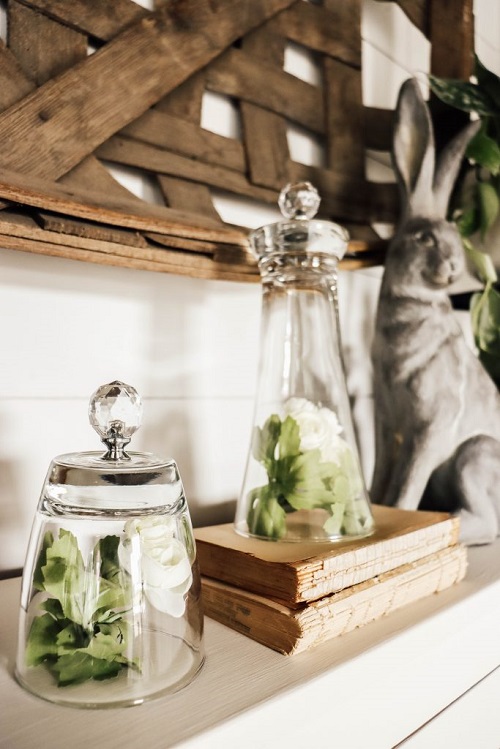 Spruce up your spring home decor by introducing these indoor garden cloches. Grab glass vases, knobs, and glue for this project.
19. Rustic Greenwood Cloche
Take a look at this idea to create rustic yet protective garden cloches using greenwood whips and vines.
20. Fairy Garden Cloche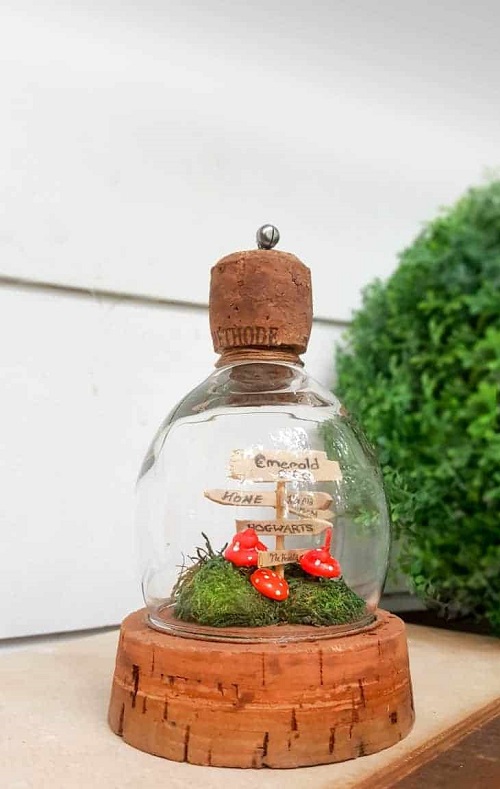 This fairy garden cloche is a cheap but impressive way to amp up the aesthetic appeal of any dull home interior. Read the details here.
21. Large Mouth Glass Vase Turned Cloche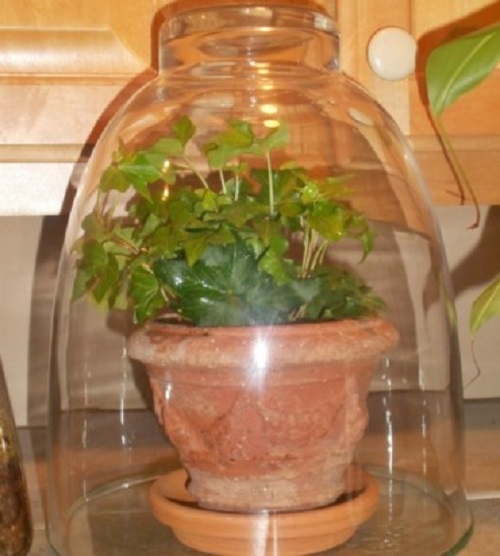 If you don't have a traditional glass cloche, use a large mouth vase as its substitute.
22. Wire Mesh Baskets to Garden Cloche
This tutorial shows how to turn the dollar tree wire mesh baskets into cloches. It's one of the most amazing DIY garden cloche ideas.
Find out some dollar store Christmas decor ideas here