Transform your indoor and outdoor space into a peaceful oasis with these amazing Zen Garden Ideas on a Budget!
Creating a Japanese zen garden is an excellent way to bring peace and tranquility to your living space. But this idea seems daunting, especially when you're on a tight budget. Fortunately, it's possible to design a beautiful and peaceful Zen garden without breaking the bank. In this article, we'll explore some of the best Zen Garden Ideas on a Budget.
Check out the best mini indoor zen garden ideas here
---
Zen Garden Ideas on a Budget
1. Affordable Small Zen Garden with Bamboo and Pebbles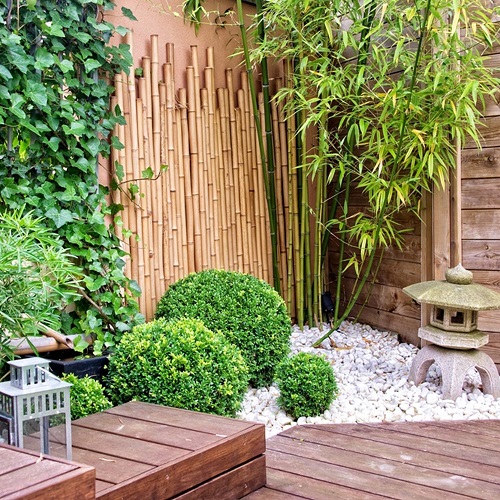 Transform a dull, lifeless garden corner into a tranquil zen garden with bamboo poles, a small stone lamp, pebbles, and lots of foliage.
2. Desktop Zen Garden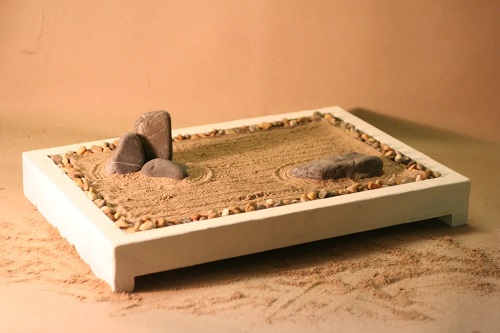 Gather wood scraps, tiny rocks, small pebbles, sand, paint, and newspapers to create this lovely desktop zen garden.
3. Quick and Frugal Mini Zen Garden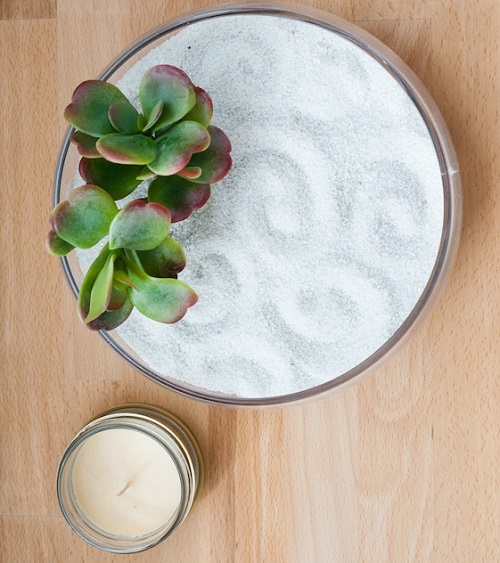 Make this mini zen garden for your office desk and get peace of mind during working hours. You only need a glass container, sand, and air plant for this nifty project.
4. Zen Garden on a Budget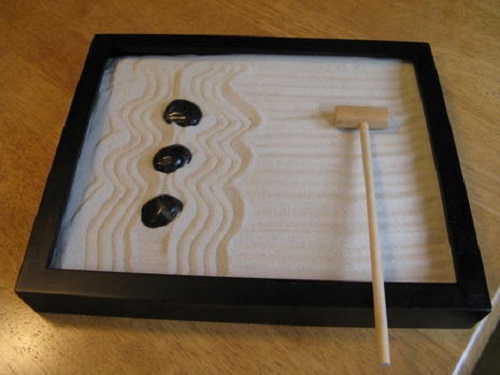 Follow this step-by-step tutorial to create a beautiful mini zen garden on a budget. Place this masterpiece on the coffee table for added charm.
5. Indoor Zen Garden With Buddha Statue
This budget-friendly under-the-stairs zen garden features a buddha statue, black gravel, plants, and bamboo.
6. A Rock Zen Garden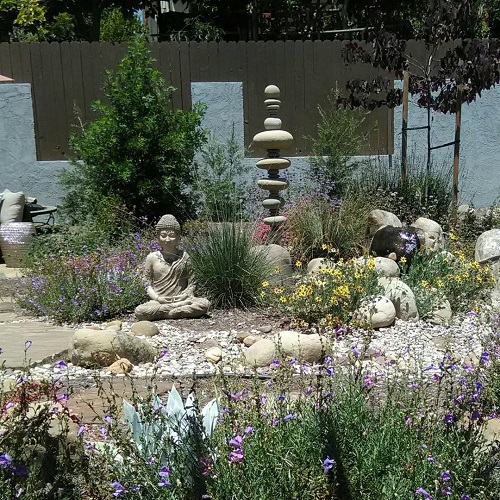 Highlighted by a buddha statue, pebbles, and flowering groundcovers, this rock zen garden is a sight to behold.
7. Homemade DIY Zen Garden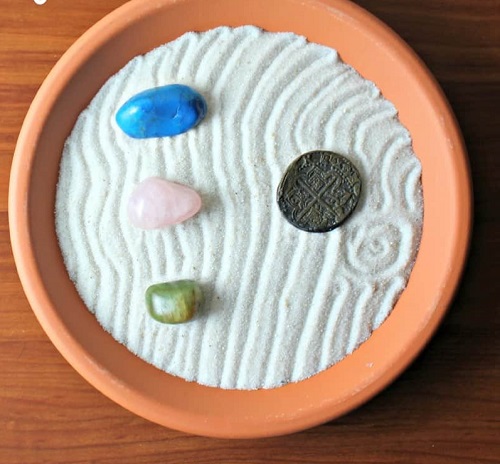 Don't have enough budget for an outdoor zen garden? Make this tiny indoor one to unwind at the end of the day. Get the instructions here.
8. Balcony Zen Garden Idea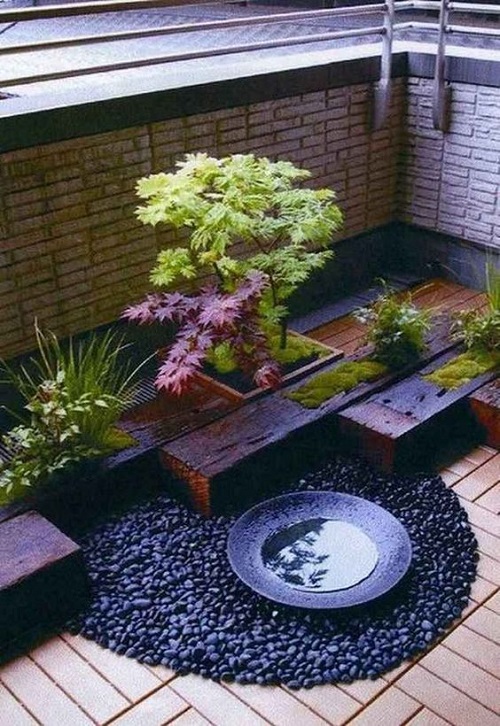 If you have a spacious balcony, create this tranquil zen spot with a Japanese maple plant, potted mosses, a bowl, and rocks.
Read the best DIY trellis ideas for balcony gardens here
9. Minimalist Outdoor Zen Garden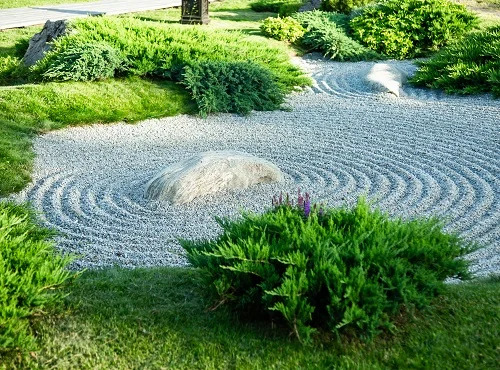 Make your yard stand out in the neighborhood with this minimal zen garden featuring amazing sand patterns, white boulders, and greenery.
10. Zen Garden With a Tree and Hut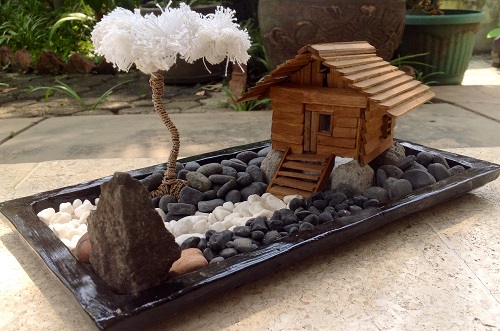 Take a wide tray and make an eye-catching mini zen garden with black and white tiny stones, a tree, and a traditional hut.
11. Zen Garden with Golden Leaves and Stones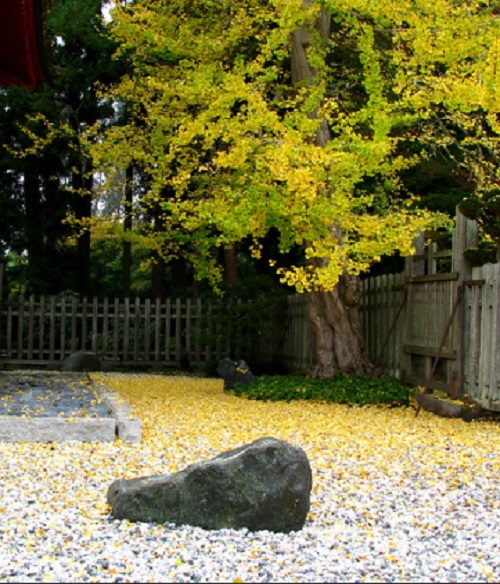 To recreate this stunning zen garden, you only need some white gravel, a big rock, yellow leaves, and a picket fence.
12. A Miniature Zen Rock Garden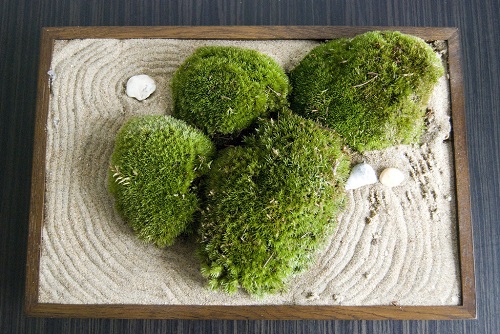 A perfect miniature zen garden with moss and patterns in the sand. This is undoubtedly one of the best zen garden ideas on a budget.
13. Zen Garden With Stone Pathway and Lanterns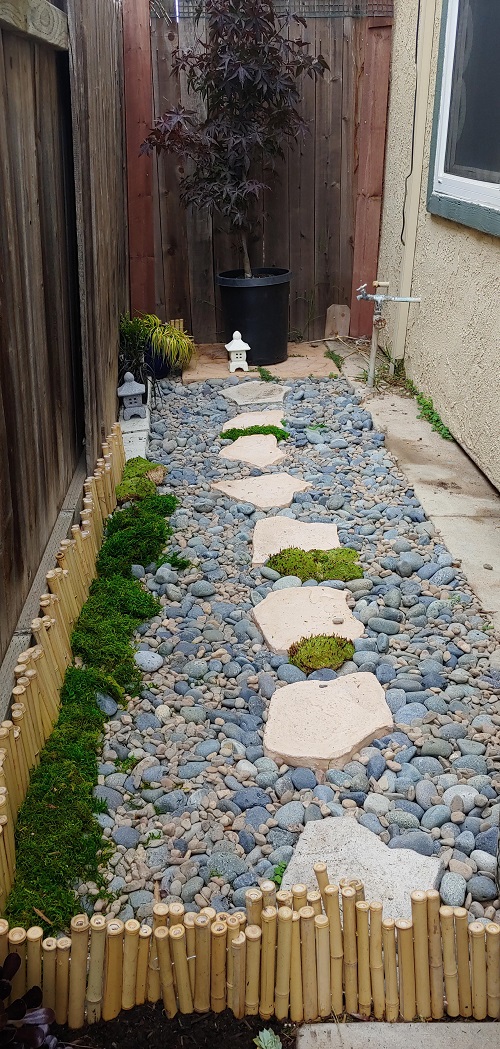 A stone pathway, small plants, mini bamboo fencing, and tiny lanterns give this zen garden a fantastic look.
14. Zen Garden Alleyway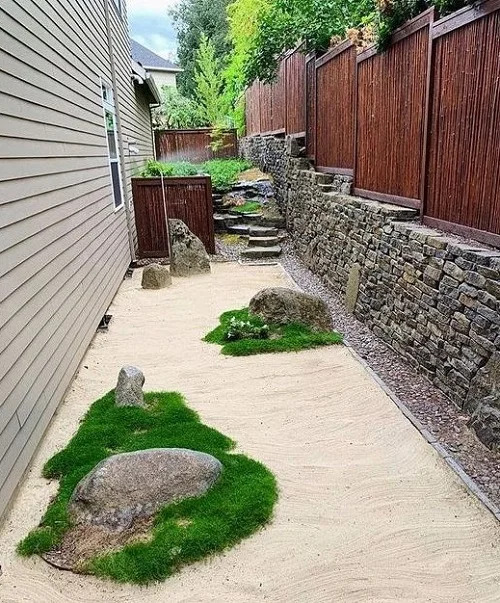 Amp up the look and ambiance of your alleyway using a stone wall, wooden fence, sand, and grass-covering boulders.
15. Bushy Japanese Garden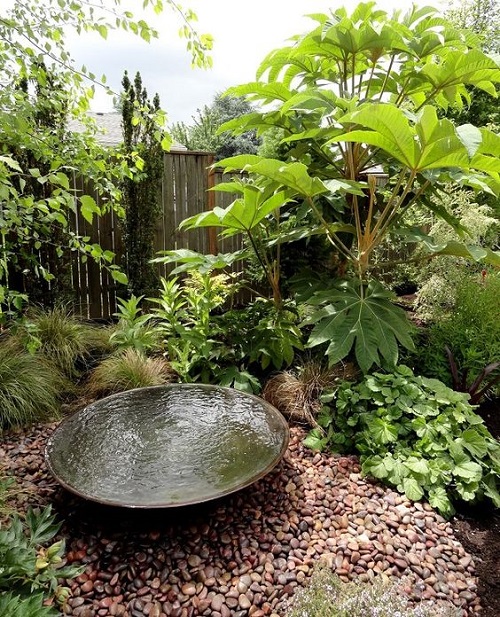 Make this amazing zen garden with a ceramic bowl, small stones, and lots of plants. It's one of the best zen garden ideas on a budget.
Here are some amazing indoor garden under-stair ideas