You can use castor oil and tea tree oil for hair growth because of their multitude of properties, which benefits your hair more than any commercial product!

What Is Castor Oil?
Castor oil is extracted from the fresh kernels of the castor oil plant. It's a pale yellow, all-purpose oil that is used in numerous cosmetics and medicinal products. Furthermore, castor oil is also used as a food additive, drug, and mechanical lubricant. Even ancient Egyptians used castor oil to stimulate the labor process. This miracle oil has several uses in different home remedies to treat various health issues.
What Is Tea Tree Oil?
Tea tree oil is a volatile oil that is derived from the leaves of the tea tree. It's also famous by the name 'Melaleuca oil.' Tea tree oil is rich in anti-bacterial, anti-fungal, and anti-inflammatory characteristics. Make sure to dilute it first before using it on any part of the body.
Can You Mix Castor Oil with Tea Tree Oil?
You can mix the castor oil with tea tree essential oil. Both have their benefits, which are enhanced after combining them. Below are some homemade remedies that you can try on your own to reap the multitude of advantages of these two oils for your hair.
Castor Oil and Tea Tree Oil for Hair Growth
Both castor oil and tea tree oil nourishes your hair follicles and strengthens them as well. Below we have collected different recipes of castor oil and tea tree essential oil that deeply nourishes your hair.
1. DIY Hair Growth Recipe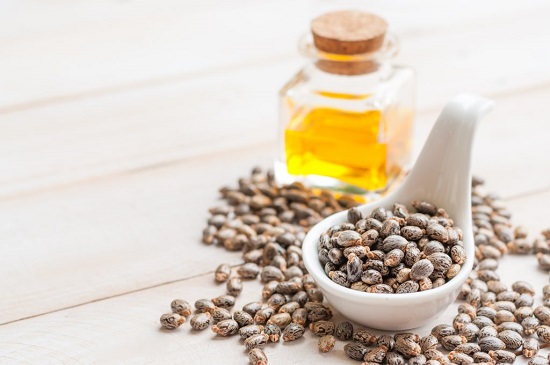 Packed with the goodness of castor, olive, and tea tree oil, this recipe nourishes your scalp and boosts the hair growth too.
Supplies
One Tablespoon of Castor Oil
One Tablespoon of Olive Oil
Mixing Bowl
Shower Cap
One Teaspoon of Tea Tree Oil
Directions
Combine a tsp of tea tree oil along with a tbsp of each castor oil and olive oil into a bowl.
Massage this liquid evenly on your scalp using the fingertips for 8-10 minutes and cover your hair with a shower cap.
Leave this application for at least half an hour.
Then, wash it off with lots of cold water.
2. DIY Dandruff Removal Recipe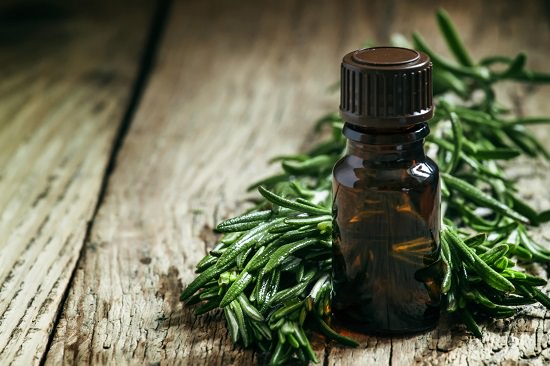 This remedy may improve your hair growth, eliminate dandruff, and a potential solution for common hair issues.
Supplies
One Tablespoon of Tea Tree Oil
Two Tablespoons of Castor Oil
Shower Cap
A Bowl
Directions
Pour two tablespoons of castor oil along with one tablespoon of tea tree oil into a bowl and mix them well.
Now, massage it on your scalp and hair for 8-10 minutes.
Wrap your hair with a shower cap and leave it for half an hour.
Then, rinse it with a shampoo followed by a conditioner.
Notes:
Redo the above remedies twice a week to notice the results.
First, try the above remedy on an inconspicuous part of your hair to see its side effects if you are allergic to any of these natural ingredients.
Try the above combination of castor oil and tea tree oil that not only nourishes your hair but also removes dandruff as well. Furthermore, read another article on castor oil for lips to nourish and moisturize your lips naturally.