From curtains to room dividers, explore these best Closet Without Doors Ideas to conceal your wardrobe differently!
Are you ready to transform your closet from drab to fab? Explore these creative Closet Without Doors Ideas that will turn your wardrobe into a stylish and functional statement piece.
Check out the best DIY closet door ideas here
---
Closet Without Doors Ideas
1. DIY Macrame Closet Curtain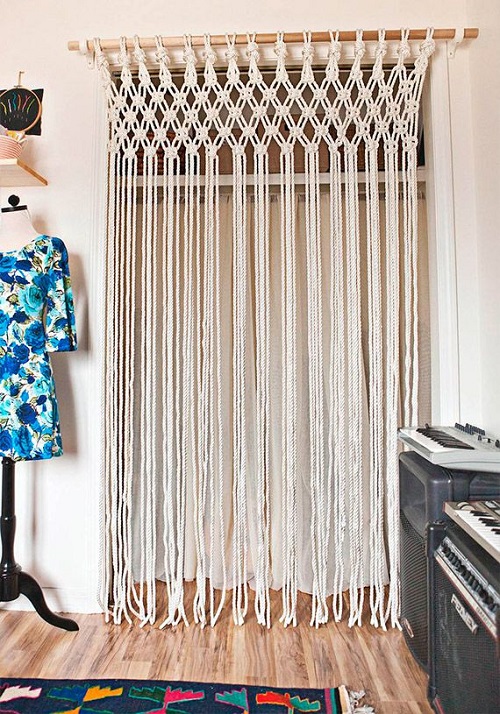 Instead of repairing the damaged closet door, this DIYer installs a macrame curtain for added interest. Not only does this idea add a touch of bohemian flair, but it also creates an eye-catching focal point. With its intricate patterns, the macrame curtain conceals the closet area in a stylish way. The details are here.
2. Confetti Curtain for Closet Without Door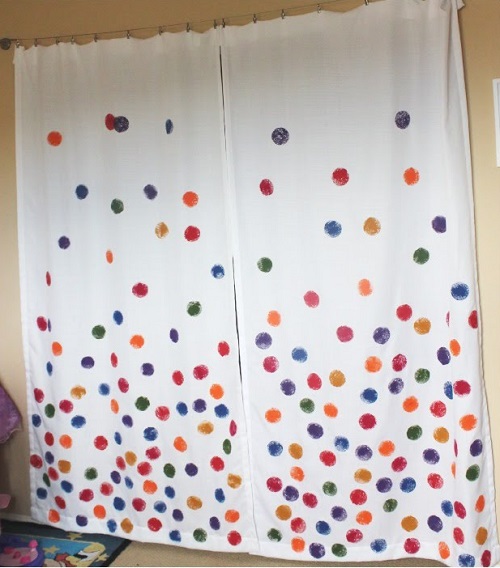 Are you thinking of swapping your old closet doors for a fun and colorful confetti curtain? This lively, colorful option adds style and charm to your wardrobe area. Follow this helpful video tutorial.
3. White Curtains for Small Closet Without Door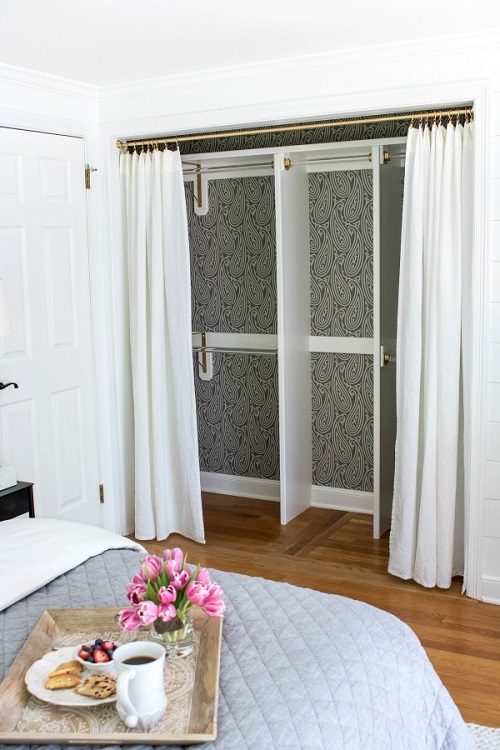 Ready to ditch your ugly bi-fold or sliding closet doors? Consider using floor-length white curtains. They are easy to install and remove, making them a practical and affordable alternative to traditional wardrobe doors. Learn more about this closet without doors idea here.
4. Try Room Divider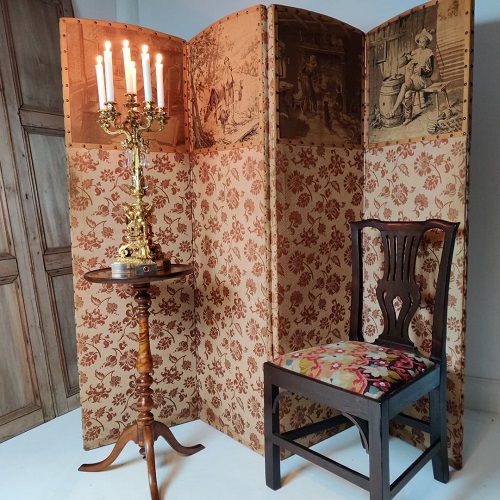 A hidden bookcase door is not only a chic way to conceal the closet, but it also gives extra space to store books. It adds an element of mystery to any home and is sure to impress guests with its charm and utility.
6. Mirror Closet Door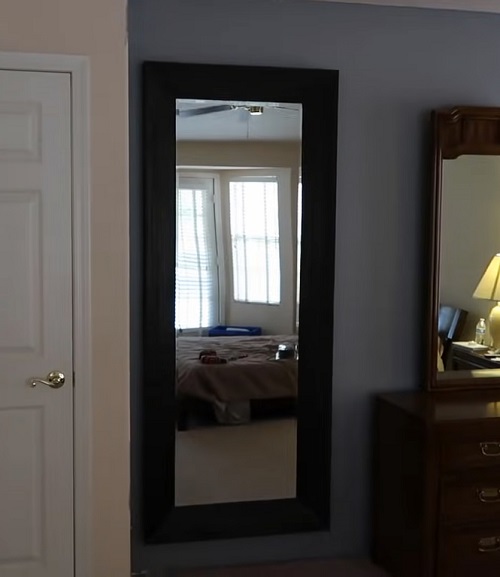 If you don't want to use a regular wooden door, consider installing this full-length mirror door to cover your closet. This setup also creates the illusion of more space in your room by reflecting light and creating depth. With its sleek design, it's a perfect choice for anyone who wants to add a touch of sophistication to their space.
7. Bamboo Beaded Curtain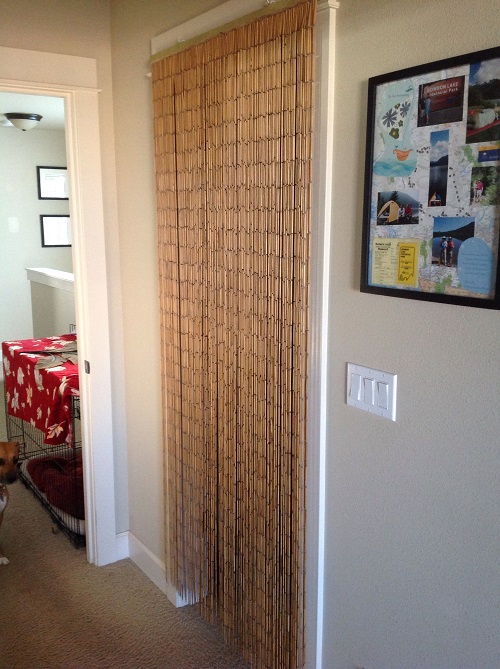 A bamboo beaded curtain blends quite well with every room decor. Whether your room is modern, rustic, or eclectic, this bamboo curtain can seamlessly blend in and enhance the overall aesthetic. It's one of the best closet without doors ideas. If you want to make one, read this tutorial.
8. Beaded Curtain for Closet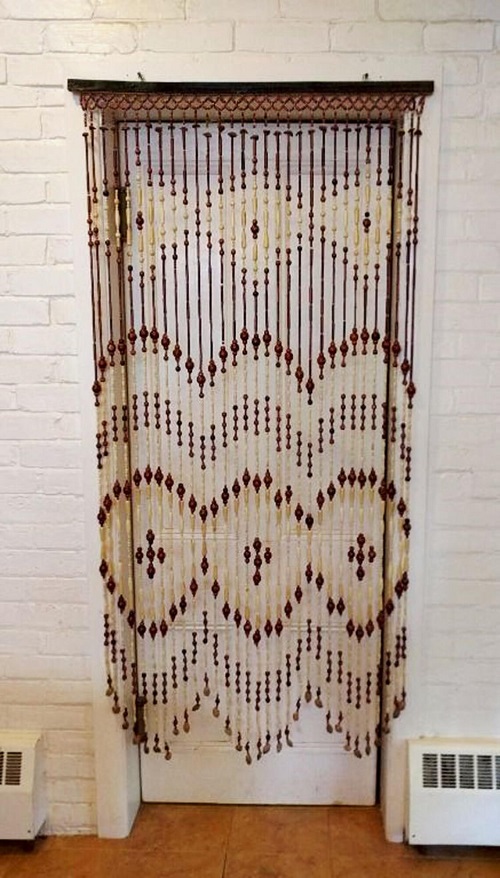 Add style to your closet and living space with a beautiful beaded curtain. You can choose from a wide range of colors and styles. The intricate beaded patterns and dazzling colors of these curtains make them an ideal alternative to closet doors.
9. No Door at All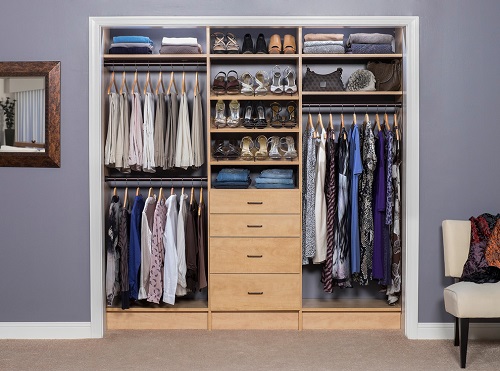 Think outside the box and leave your wardrobe doorless to showcase your stylish clothes and other fashion accessories. It not only gives your room a more open and spacious feel but also adds a quirky element to the decor. However, this option requires you to keep your closet organized and tidy.
10. Try Rolling Window Shades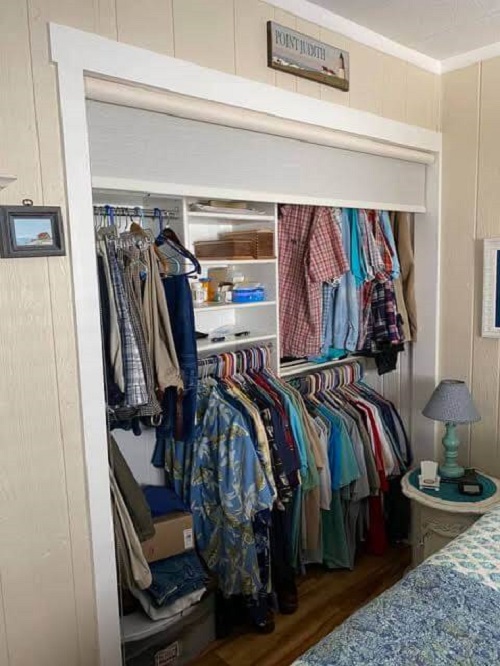 Easy to install and cost-effective, rolling window shades are the go-to closet door alternatives. These shades are easy to install, making them a popular choice among homeowners and renters alike. With a variety of materials, colors, and patterns available, rolling window shades offer endless possibilities to match any decor style.
11. Use Vertical Celluar Shades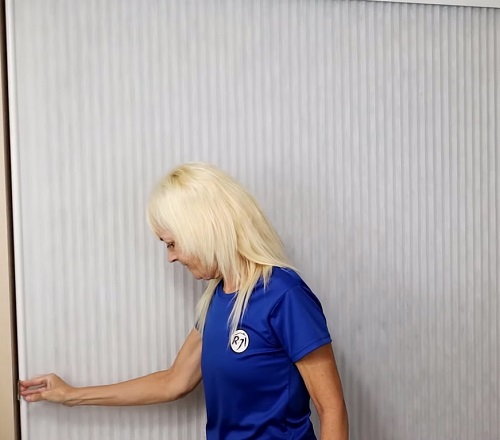 Learn how to use vertical cellular shades to cover your cluttered wardrobe in this helpful visual tutorial. Whether you're a seasoned DIY enthusiast or a novice, this closet without doors ideas is perfect for you.
---
Advantages of Closet Door Alternatives
By using the above closet without door ideas, you can enhance the functionality, aesthetic appeal, and overall convenience of your wardrobe space. Here are some of the primary advantages:
Aesthetic appeal – Options such as curtains, sliding panels, mirrors, or open closets complements the overall room design.
Easy access: Without traditional doors, accessing the wardrobe becomes easier and more efficient. Closet door alternatives like beaded curtains provide quick access, making it simpler to find what you need and put items away.
Space-saving: Traditional closet doors require space to swing open, which can be limiting in smaller rooms. Alternatives like curtains, cellular shades, or no doors save valuable floor space.
Customizability: With various options to choose from, you can use a solution that suits your personal style and preferences.
Enhanced airflow: Open wardrobes or closet door alternatives that allow for better air circulation prevent musty smells and mildew growth.
Flexibility: Unlike doors, their alternatives can be easily changed or updated. This lets you refresh the closet's look without the need for major renovations.
Cost-effective: Some alternatives, such as curtains, are more budget-friendly compared to traditional doors.
Ease of installation: The cabinet door substitutes are easier to install than traditional doors. Simpler options like curtains or cellular shades can be installed with minimal tools, making them ideal for DIY enthusiasts.
---
Closet Without Doors Ideas: Important Points to Remember
When choosing closet door alternatives, keep these points in mind to ensure you select the best option for your needs:
Space: Evaluate the available space in your room and the size of your closet opening before selecting any alternative.
Functionality: Think about how you use your closet and what type of storage you need. Ensure the alternative you choose meets your requirements for accessibility and organization.
Style and aesthetics: Consider the overall design and theme of your room. The closet door alternative should complement the existing decor and add visual interest to the space.
Privacy: If privacy is important, choose a door alternative that provides some level of concealment for your belongings.
Budget: Determine your budget and choose an option that fits within your price range.
Installation: Keep in mind the level of difficulty when it comes to installation. Some alternatives require professional assistance, while others can be easily installed as a DIY project.
Flexibility: If you tend to rearrange or redesign your space often, choose an alternative that can be easily adapted or modified to suit your changing needs.
Lighting: Always pick a closet door alternative that lets enough light into your closet, so you can easily grab your stuff when needed.
Safety: Avoid options with sharp edges or components that could pose a risk to children, pets, and the elderly.
Find out the brilliant unused closet ideas here