This easter are you planning to decorate eggs in some distinct style. Check out these Colorful Geometric DIY Easter Eggs patterns!
A while back I shared my version of Black and White Scandinavian-Inspired Easter Eggs. Today I'm back with the same concept, but with some fun colors! These Colorful Geometric DIY Easter Eggs are sure to be a hit.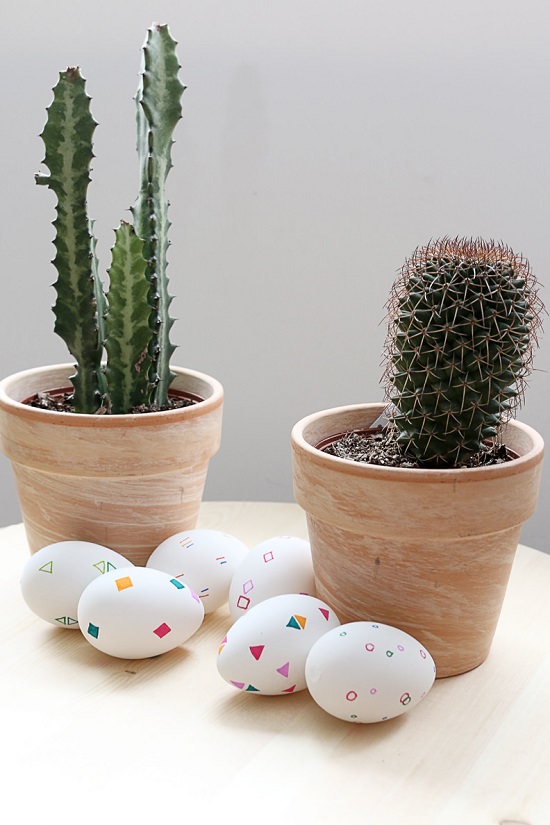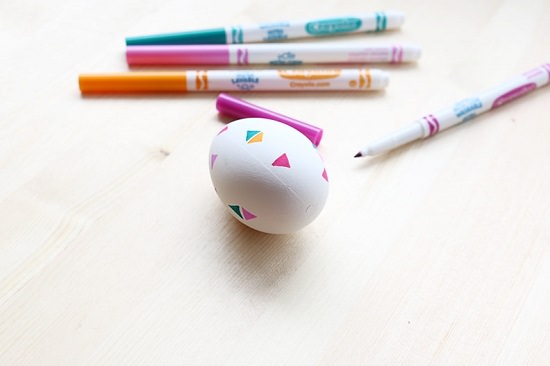 Colorful Geometric DIY Easter Eggs
Using the same white eggs from the craft store, I used the kid's Crayola markers in assorted colors to create some of those clean designs. This year I am a big believer that less is more, so I stuck with basic shapes – leaving some as outlines and others filled in. I think they turned out great!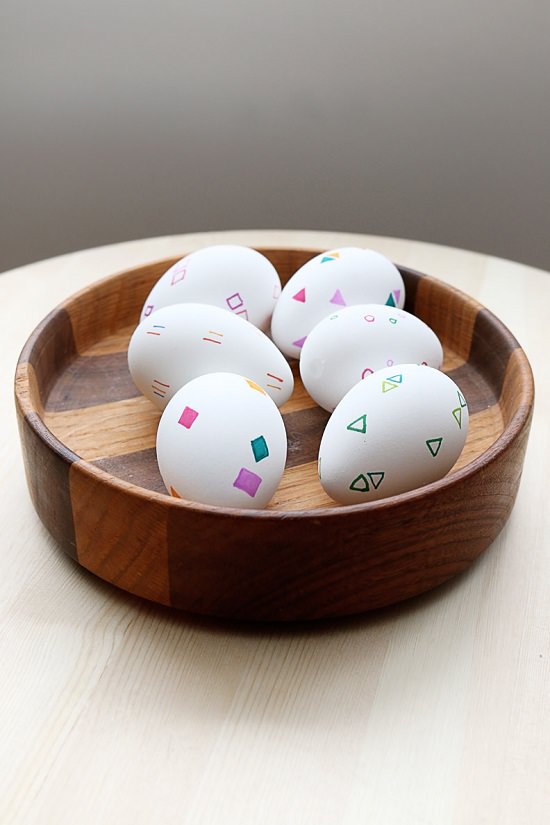 They are perfect if you are a lover of color, but they are still minimal and trendy. I was trying to take a step in a new direction by getting away from the black and white and I am so glad I did! They still have that Scandinavian feel, but with pops of pink, purple, blue, green, turquoise, yellow, and orange!
For this, you have should have some eggs along with Crayola markers. Now simply gather all the supplies together. Take one by one egg and then draw shapes like triangle, square, rectangle, some straight lines with different colors. Make sure whether its shapes or lines they should be small in size. You are ready with these fun-loving Colorful Geometric DIY Easter Eggs.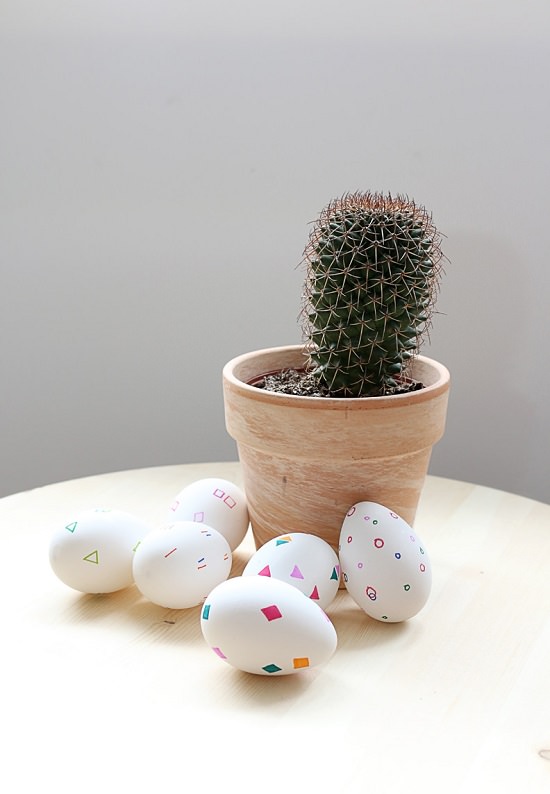 How eye-capturing these easter eggs are looking with these simple plant pots. So I have decided to include these ready looks in my decor this easter. Yes, you can also follow the same pattern or you can only use these colorful geometric easter eggs. What do you think?! Are you now have become a fan of these Colorful Geometric DIY Easter Eggs?