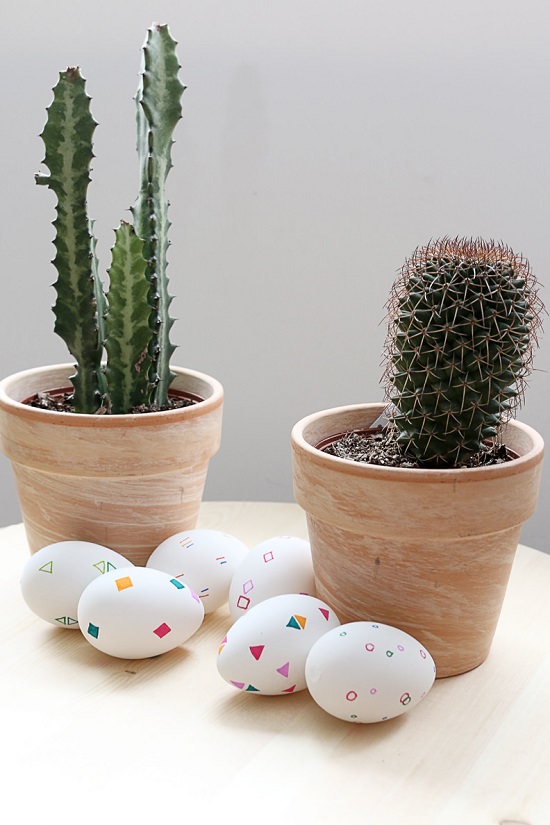 A while back I shared my version of Black and White Scandinavian-Inspired Easter Eggs. Today I'm back with the same concept, but with some fun colors! These Colorful Geometric Easter Eggs are sure to be a hit.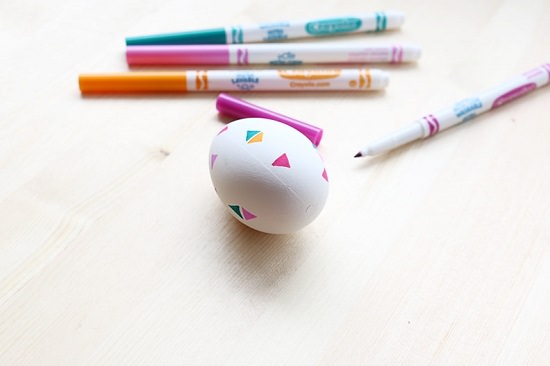 Using the same white eggs from the craft store, I used the kids Crayola markers in assorted colors to create some of those clean designs. This year I am a big believer that less is more, so I stuck with basic shapes – leaving some as outlines and others filled in. I think they turned out great!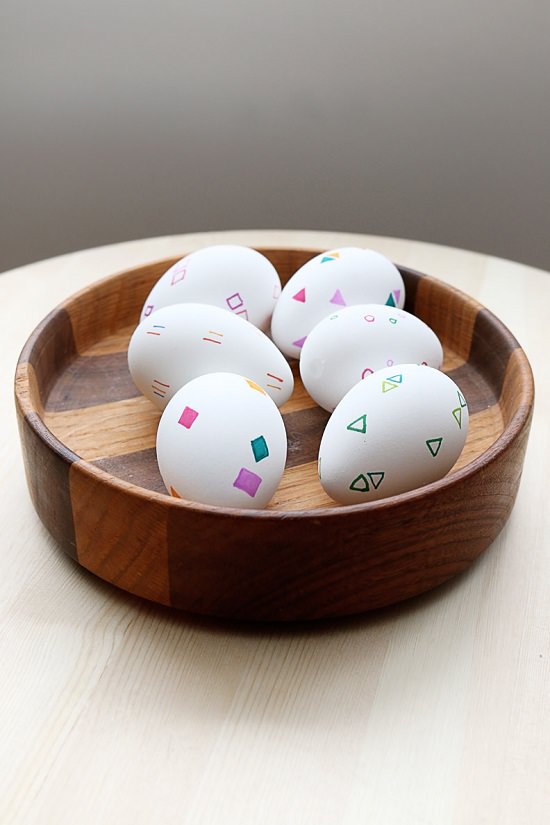 They are perfect if you are a lover of color, but they are still minimal and trendy. I was trying to take a step in a new direction by getting away from the black and white and I am so glad I did! They still have that Scandinavian feel, but with pops of pink, purple, blue, green, turquoise, yellow and orange!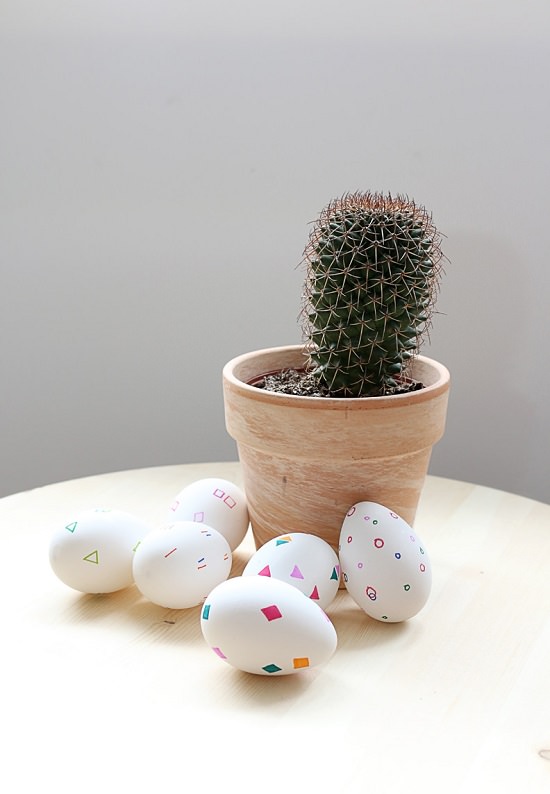 What do you think?! Are you more a fan of black and white or color?