Read this article to find out the tutorial of copper and gold geometric wooden eggs that are perfect alternatives to regular easter eggs!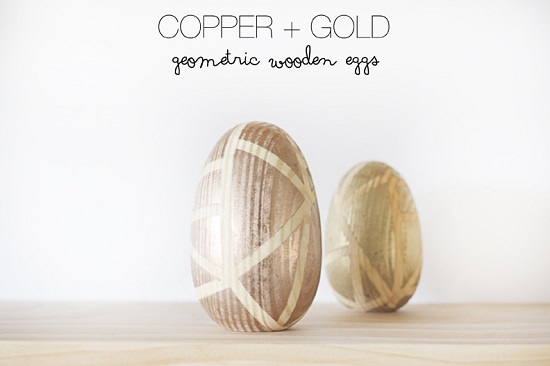 The other day I shared some super easy Copper Wrapped Easter Eggs. But if that wasn't interesting enough for you, I decided to branch off of that and show you another alternative Easter egg DIY: Copper and Gold Geometric Wooden Eggs.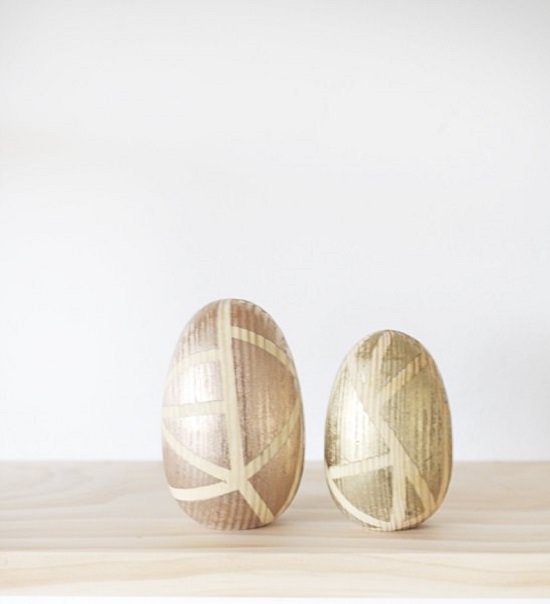 Copper And Gold Geometric Wooden Eggs
Without any further ado, I am going to tell via the below tutorial how you can make a few copper and gold geometric wooden eggs quickly without any prior knowledge of DIYing.
What you will need
Tape
Spray Paint
Wooden Eggs
What to do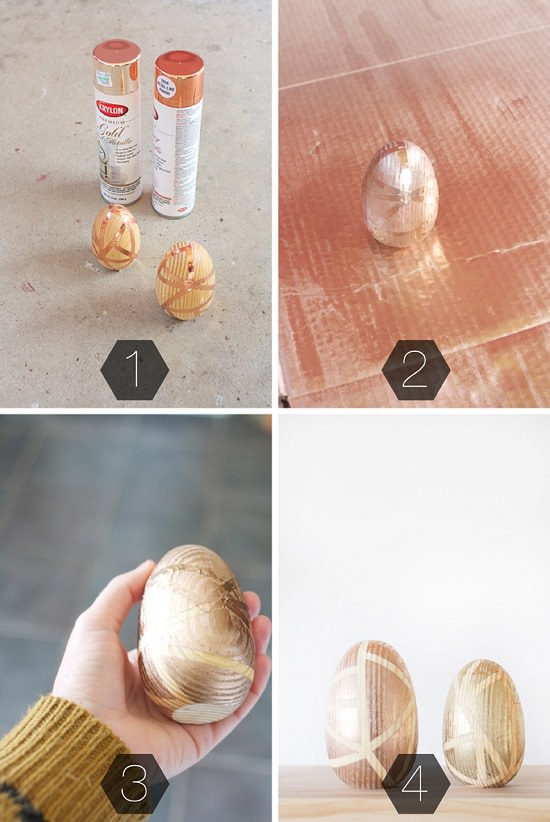 1. Cover The Eggs
Cover some wooden eggs with copper foil tapes in any anonymous design you may like. To understand this step, you can follow these directions.
2. Spray Paint
Take your spray paint and cover your wooden egg with a fine coating. Here, we have used copper and gold spray paint, you can customize it according to your preference. You may need more than one coat (I used two)
3. Let Dry
Let the paint dry completely, then slowly peel away the tape. That's all you need to do to create these stylish geometric wooden eggs.
Display your fun Easter eggs! I love the modern touch it brings to space with geometric patterns and metallic colors! It fits right in with the rest of our decor. I love the traditional Easter color palettes (like pastels), but I don't have anything in our home that would match that color scheme. I like to have my holiday decor blend in naturally!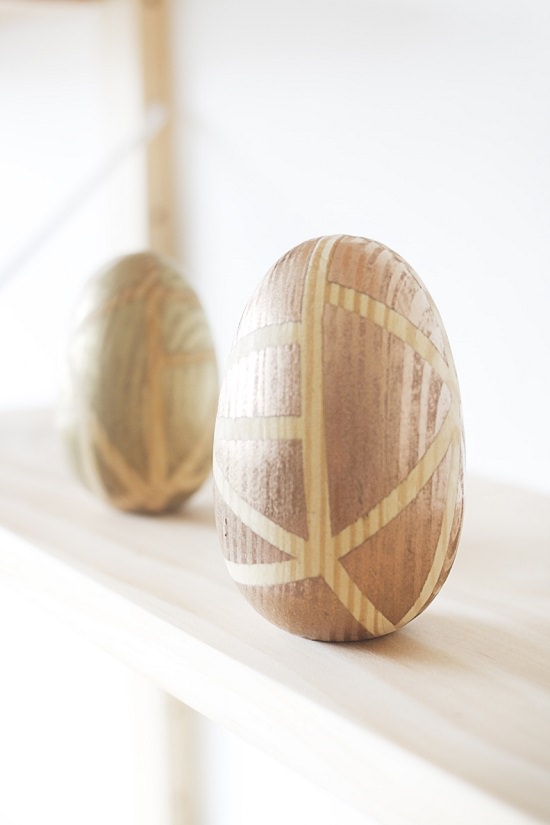 This would look great with any color though, so you can't go wrong! I love how the wood is still peaking out a bit as well. Gives it a lot more texture! How are you decorating your eggs this year, if at all?