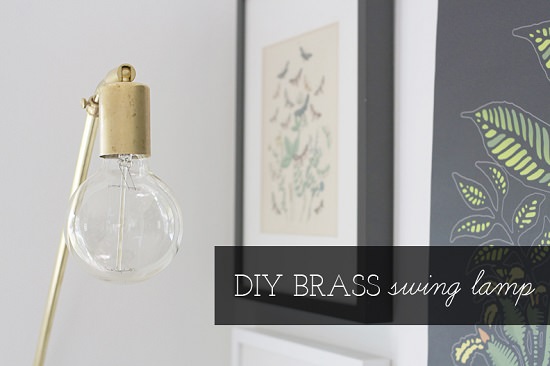 Last week, I shared some geeky parts for a project we were in the process of making! When my husband asked me what I wanted for my 30th this year, it was a no brainer. I REALLY wanted a fun new light for our living room! Naturally.
My husband's design was inspired by the original handcrafted lamps over at One Forty Three! We have been longtime fans of this talented team and love EVERYTHING they have ever created. I only hope that one day I can own one of their amazing pieces!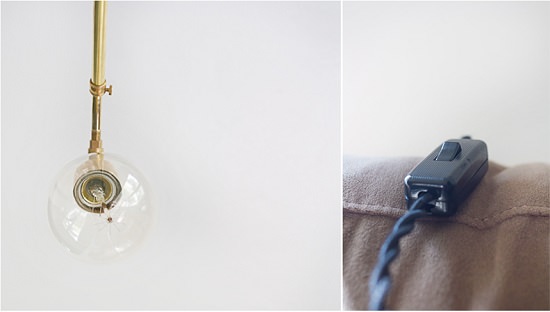 For now, I am so pleased with how this DIY brass swing lamp turned out! It fits perfectly into the little corner above my favorite spot to sit! Its vintage-inspired bulb casts a nostalgic glow and I feel comfort sitting under its dim light. The unfinished brass gives it a great look and I love the midcentury modern feel it has overall!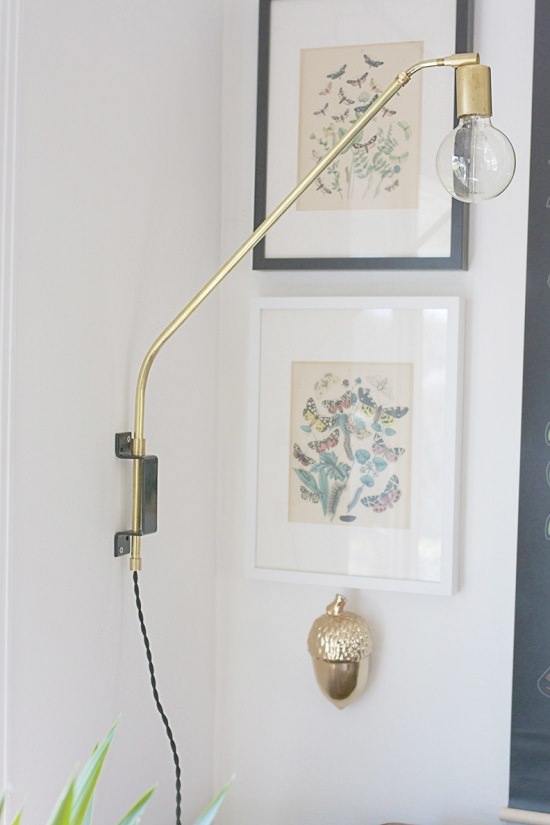 Most of the parts my husband was able to order online and piece together in his own way. He even bent the brass rods to create the 45 degree angles! I am so proud of his design and am thrilled to have it hanging in our home!
What do you think of the end product? Be sure to check out the full tutorial here!