Transform your cluttered storage space with these inspiring DIY Broom Holder Ideas. Easy, budget-friendly hacks to organize brooms and mops!
Is your broom always tipping over, taking up space, or cluttering your home? Say goodbye to those problems with these DIY Broom Holder Ideas that are not just practical but stylish as well.
Discover the Creative DIY Earring Holder Ideas here
---
DIY Broom Holder Ideas
1. Sliding Broom Holder Wall Mount DIY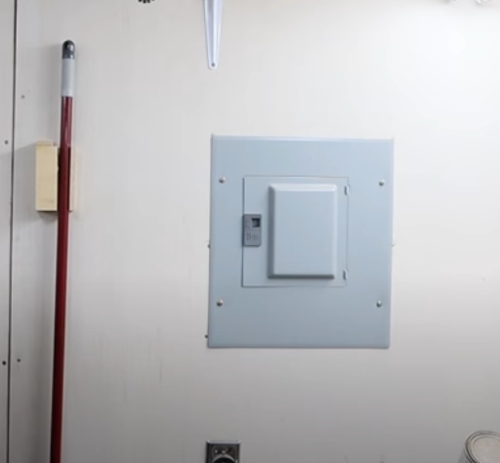 A Dutch-style wall-mounted broom holder is a classic yet functional design. It not only adds an aesthetic touch but also holds brooms properly. The sliding feature gives easy access, letting you grab a broom effortlessly. You can repurpose wood scraps for this project. The design is also versatile enough to fit in any room. Watch this video tutorial for more info.
2. DIY PVC Broom Organizer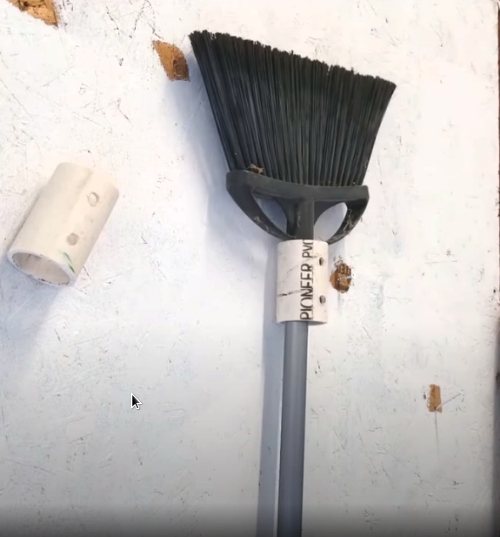 If you're looking for a low-cost yet effective solution, a PVC broom organizer is the way to go. PVC is durable and waterproof, making it perfect for a garage or outdoor setting. Cut small pieces of PVC pipes and secure them on the wall using nails to hold brooms, minimizing floor clutter and optimizing space. Get the instructions in this helpful article.
3. Install a Wall Track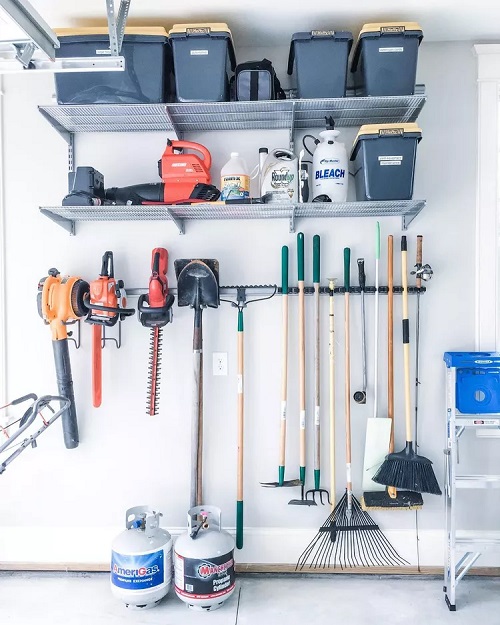 Wall tracks are another scalable and customizable option. These allow for adjustable broom holders that can slide along the track, letting you change the arrangement as needed. This is especially useful for storing brooms of varying sizes and styles, providing an all-in-one storage solution.
4. DIY Pegboard Mop and Broom Holder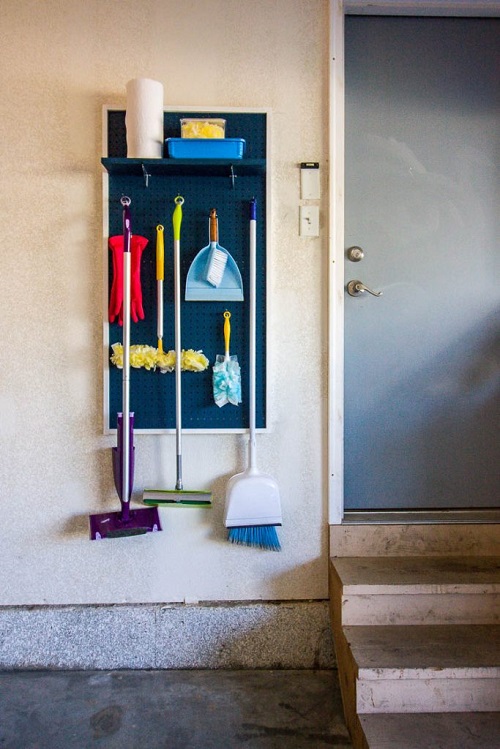 Find out the steps to turn a basic sheet of pegboard into a mop and broom wall holder in this article. You can paint the pegboard to match your garage or utility room, making it a stylish addition. The holes in the pegboard allow you to move the pegs around, adjusting to your storage needs dynamically. This is the perfect organization idea for a small space.
5. DIY Mop and Broom Rack Holder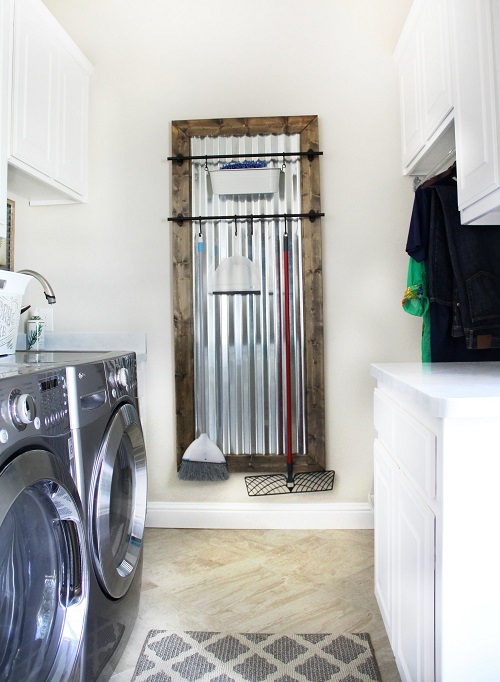 Made from wood, corrugated metal sheeting, and rails, this durable, rustic-looking rack can hold multiple brooms easily. Adding buckets gives you extra storage space for small cleaning supplies, turning it into a cleaning station. Hop to this article for the list of supplies and instructions.
6. Wooden Slats Broom Stick Holder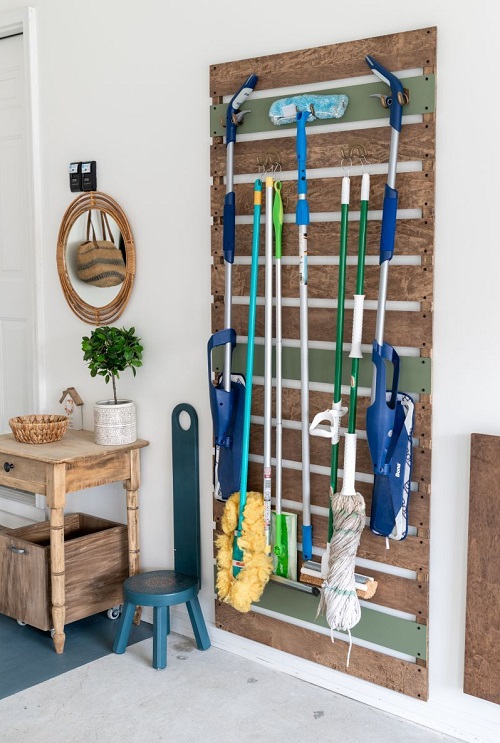 This wooden broom holder is the epitome of simplicity and efficiency. It's sleek, easy to construct, and customizable, suiting any home's aesthetic. You only need plywood, nails or screws, and dollar tree hooks to build this amazing broom holder. Get the instructions here.
7. DIY Broom Holder For Under $3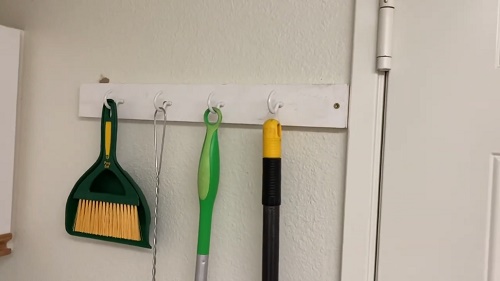 With just scrap wood and a few hardware hooks, you can create a functional broom holder for under $3. Among the DIY broom holder ideas, this budget-friendly project is simple to assemble, making it ideal for those who want to maximize organization inexpensively.
Check Out the Best DIY Wood Burning Ideas here