This Danish Inspired Modular Shelving is a perfect way to add style and elegance to your home!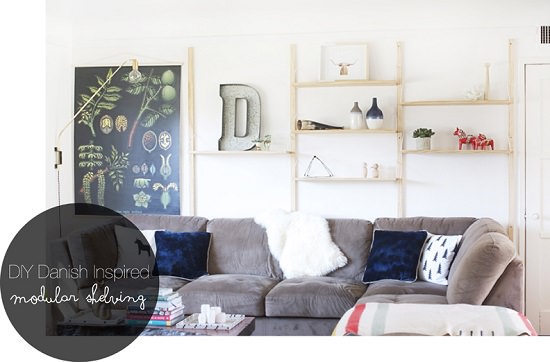 It's no surprise that I love the Scandinavian and mid-century design! I've been drooling over the amazing shelving units floating around the web but had a hard time finding anything in our budget. So, we decided to make our own!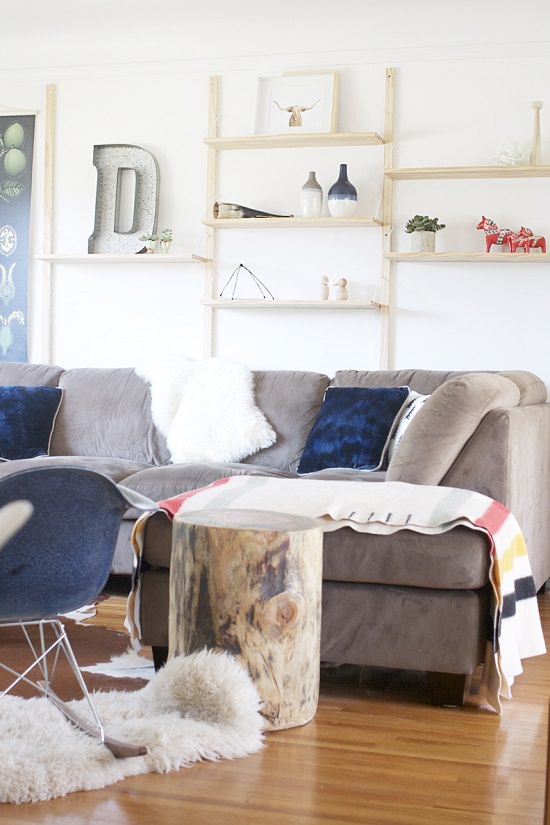 It took some planning, but we finally came up with a Danish inspired modular shelving design we loved. We wanted the shelving unit to be clean, simple and modern, which I think we achieved. The natural wood and white hardware fit in nicely with the rest of the living room decor.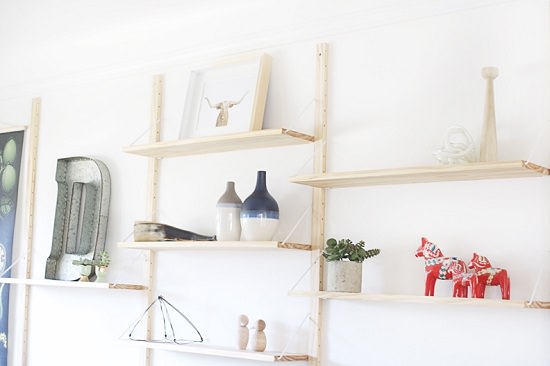 Our previous floating shelves always felt awkward, and the placement was getting too old for me. But it was permanent, there was no way of moving those shelves! What I love the most about our new shelving unit is the versatility we get with the design. We can change the layout at any time, by simply moving the brackets and unlatching the shelf. I am going to have so much fun decorating these shelves, it just feels great having space to display all our little decor pieces! We are still in the process of building modular cabinets to install and add to our shelving unit.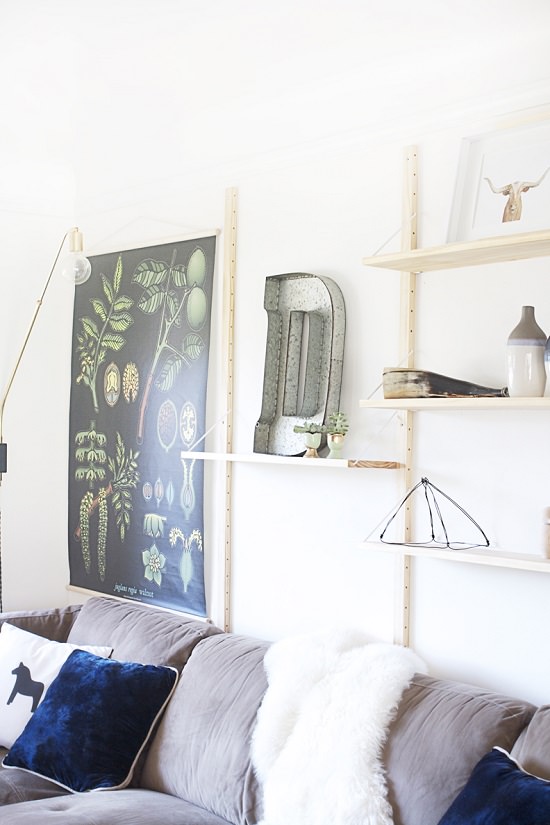 Now that the shelves are up, I am looking for ways to utilize the shelving and wall space. I need some art and a few more colorful pieces to add – what do you think? Be sure to keep an eye out for the tutorial coming soon!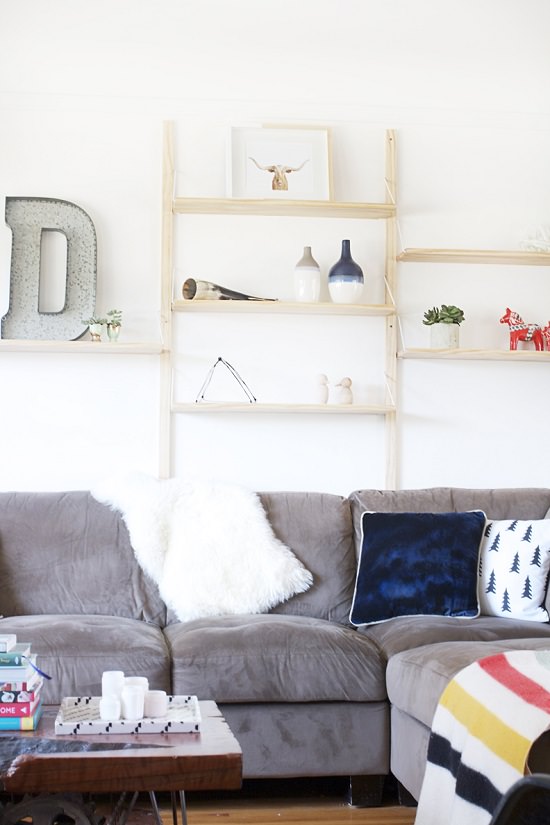 It is looking so pretty and I am not able to move my eyes from it. What would you like to add to this amazing Danish Inspired Modular Shelving? Do you like it? And you are thinking of planning to do it for your home decor as well!