Why buy pricey outfits for your canine when you can whip up chic ones at home using these DIY Dog Clothes ideas!
Whether you want to keep your hounds safe from outside weather or just want to spruce up their look, these DIY Dog Clothes are for you.
DIY Dog Clothes
1. DIY Dog Bandana
Watch the video tutorial to create a chic bandana for your pooch. No sewing is required for this accessory.
2. 4th of July Pooch Dress
Include your little furball in the 4th of July celebration by dressing him/her up with this adorable patriotic outfit.
3. No-Sew Dog Sweater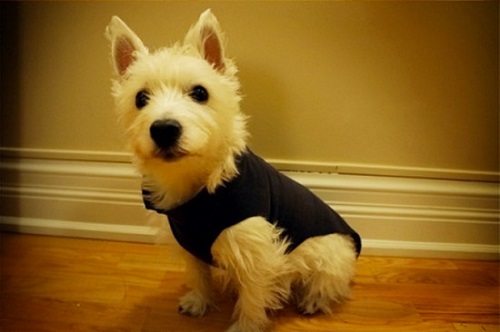 Convert your old fleece sweatpants into a dog sweater. It's a cost-effective and beginner-friendly project. Read more here.
4. DIY Dog Sweatshirt
All you need is a good quality sock and a scissor to DIY this sweatshirt for your small-sized canine friend.
5. DIY Doggie Tutu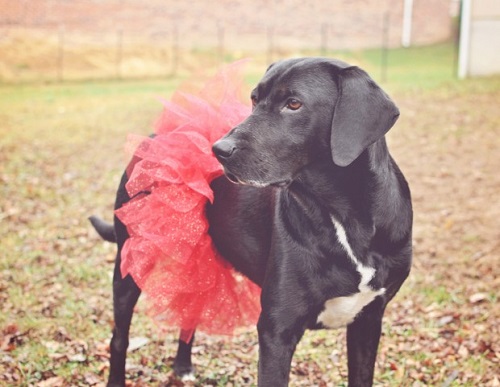 Make your hound the center of attraction in festivities and parties with this sparkling red doggie tutu.
6. Well-Dressed Dog Coat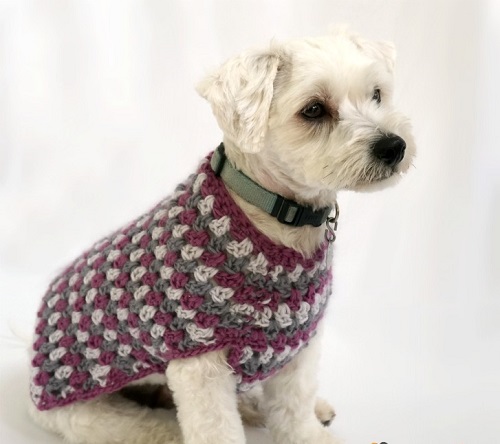 Crochet this coat to keep your furry pet warm and well-dressed in winters! The details are here.
7. DIY Dog Rain Jacket
Don't let the rain stop your doggo from having fun. Upcycle an old vest to make a hooded rain jacket for your cutie.
8. Valentine Sweethearts Dog Costume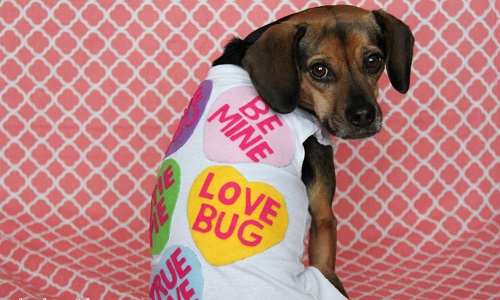 DIY this super cute sweethearts costume to perk up your pooch on Valentine's day. Grab felt, a toddler t-shirt, fabric glue, and scissors for this project.
9. DIY No Sew Dog Jacket
Made from a fluffy sweatshirt jacket or fleecy track pants, this no-sew hound jacket is cute and snuggly.
10. Cozy Custom Dog Coat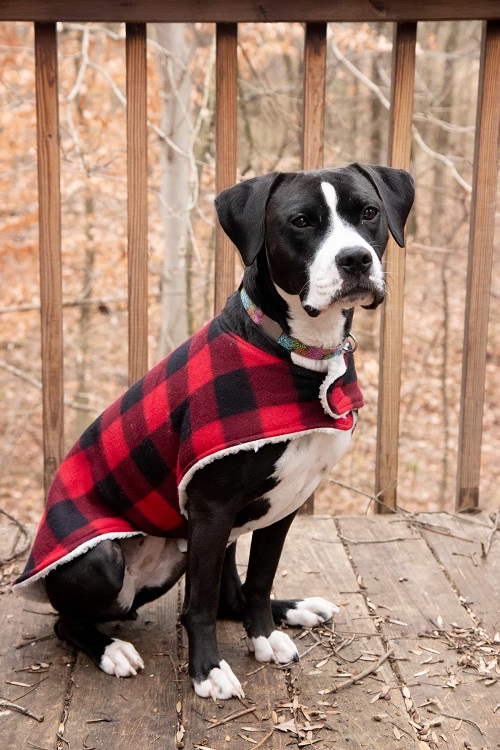 Don't know what to give your pup as a Christmas gift? Sew an attractive custom dog coat within an hour using this tutorial.
11. Easy No-Sew Bowtie Bandana
DIY this attractive bowtie bandana to give your dog a dapper makeover. It's a must-have accessory for the canine wardrobe collection.
12. DIY Dog Hoodie
Check out this video to DIY a perfectly fitting hoodie for your dashing, four-legged companion. Adjust the pattern as per your dog's size.
13. Canine Carhartt Coat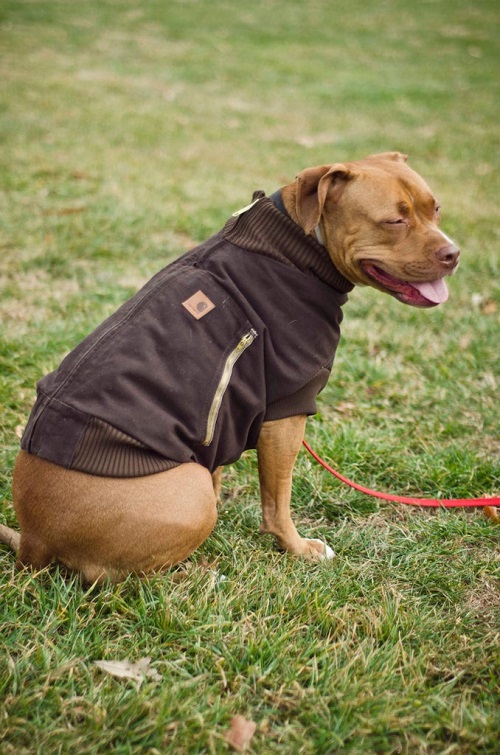 Ideal for regular walks, dog shows, and other events, this frugal dog outfit is eye-catching. Instructions are here.
14. Puppy Sweater from Sock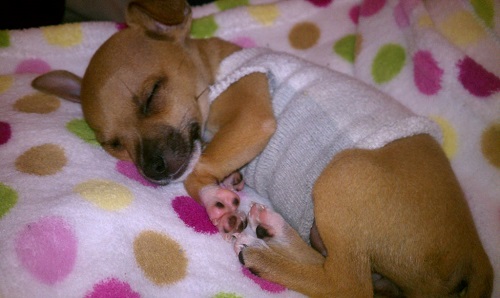 Rather than tossing out your old sock, you can turn it into a pretty puppy sweater with this instructable.
15. No-Sew Lion's Mane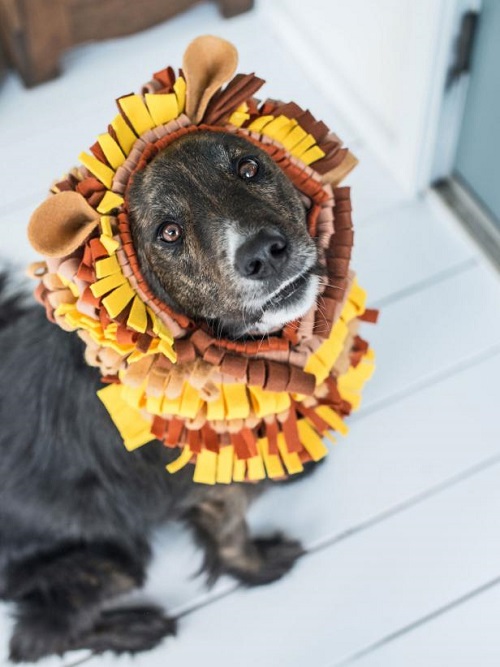 This no-sew lion's mane dog costume is perfect for Halloween celebrations and any costume-worthy occasions. Read more here.
16. DIY Dog Booties
Follow this video to make stylish booties to protect your hound's feet. This is one of the most adorable DIY dog clothes on this list.
17. DIY Doggie Dress Shirt Collar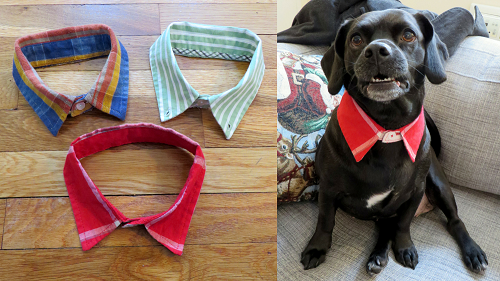 Gather old or new shirts, measuring tape, and scissors to DIY dress shirt collars. This DIY requires basic sewing skills.
18. $1 Xmas Canine Costumes
Give your dogs a festive look with these $1 Christmas outfits. Your pup will definitely adore these costumes.
19. Dog Taco Costume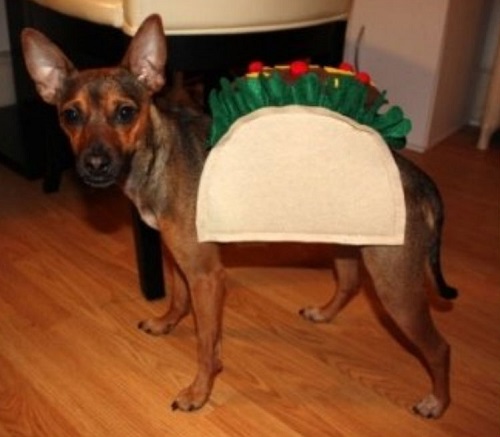 Make this not-so-spooky Halloween costume for your pet with felt, cardboard, velcro, polyfill, and embroidery thread floss.
20. Crochet Basic Dog Sweater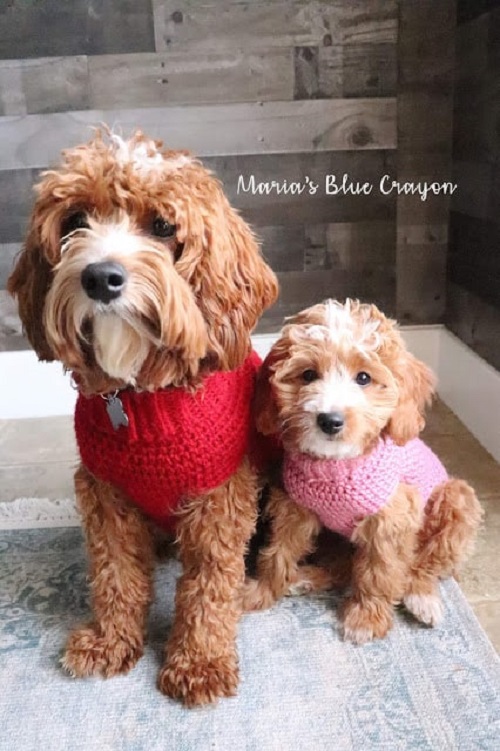 Show off your crocheting skills by crafting this sweater for your four-legged friend. Read more here.
21. How to Make Dog Panty
Perfect for dogs who're having periods, this panty is must-have clothing stuff for a female dog owner.
22. DIY Pineapple Costume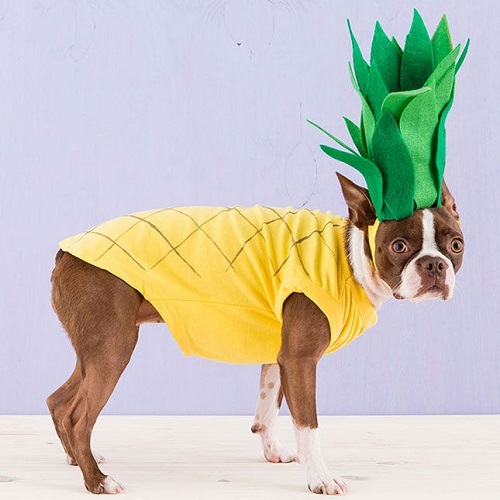 This fun pineapple dog costume is excellent for photo sessions and other occasions. The details are here.
23. DIY Dog Skirt
If you want to involve your little fluffy partner in your wedding ceremony, dress her up with this pretty skirt.
24. DIY Dog Clothes from a Baby T-shirt
Instead of throwing your toddler t-shirts in the dustbin, DIY adorable clothes out of them for your furry companion.
25. Puppy Pajamas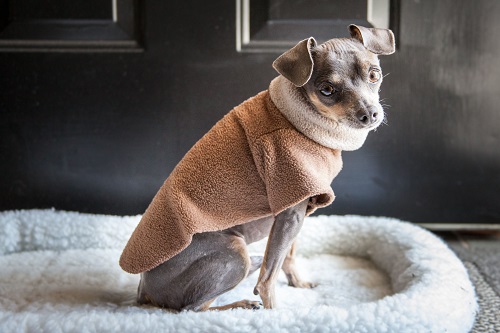 Learn how to make puppy pajamas to provide extra warmth to your canine friend in chilly weather. Read more here.