There's just something to be said about little miniature houses. You might remember Modern Christmas Village. Well, we decided to go with that theme and add a few more for your decor, but these ones can stay out year round! 
Materials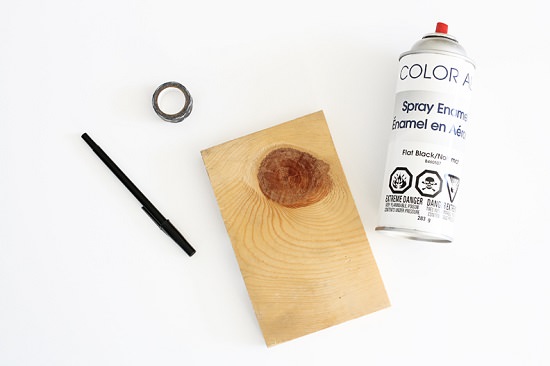 Plywood
Pencil
Ruler
Table Saw (not shown)
Sander
Tape
Spray Paint
Directions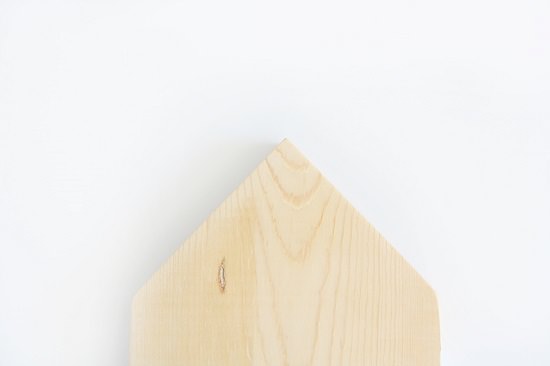 Begin by measuring out the shape of your house in any style you please. Using your table saw, cut out your house. Lightly sand and wipe clean.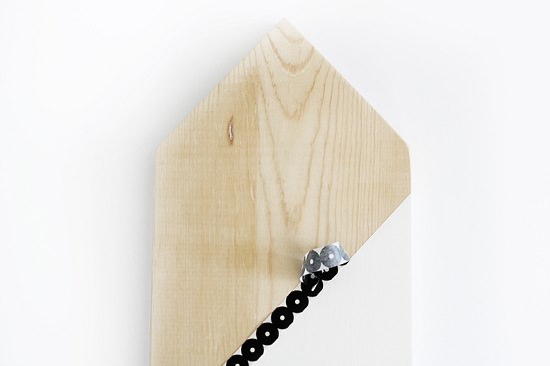 Tape off a section of your house and cover. With the exposed side, spray one layer at a time making sure to allow each layer to dry completely in between. Slowly remove the tape. You can also spray paint your house a solid color with no pattern; it's entirely up to you!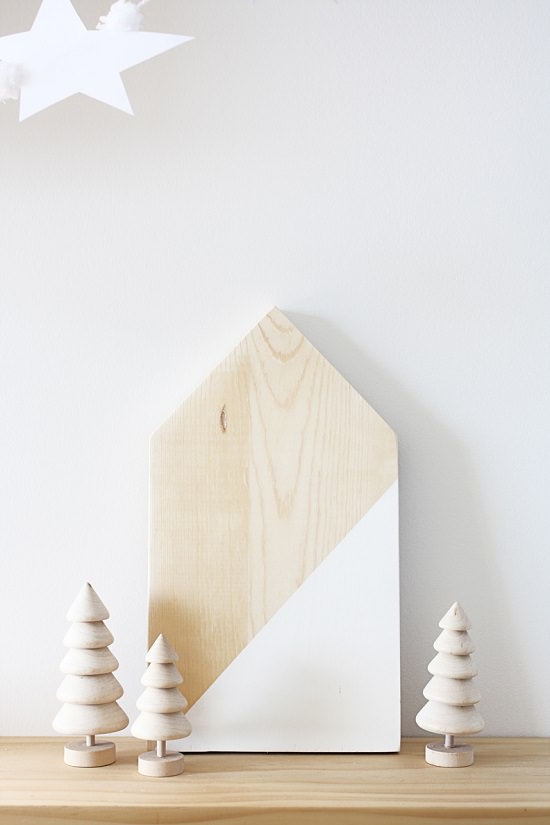 The simplicity of this project is admirable. If you are a huge fan of classic black and white colors, go for those. But this project would look great with any color or shade you choose! You can definitely leave these up year round.