Turn your outdoor into a fun space with these DIY Porch Swing Bed Ideas to spend quality time with your loved ones!
Swing beds are a great decorative and functional addition to the outdoor space. Here are some amazing DIY Porch Swing Bed Ideas, perfect for conversation, taking naps, and spending the evening with a good book.
Here are some small front porch decorating ideas on a budget
---
DIY Porch Swing Bed Ideas
1. Simple Porch Swing Bed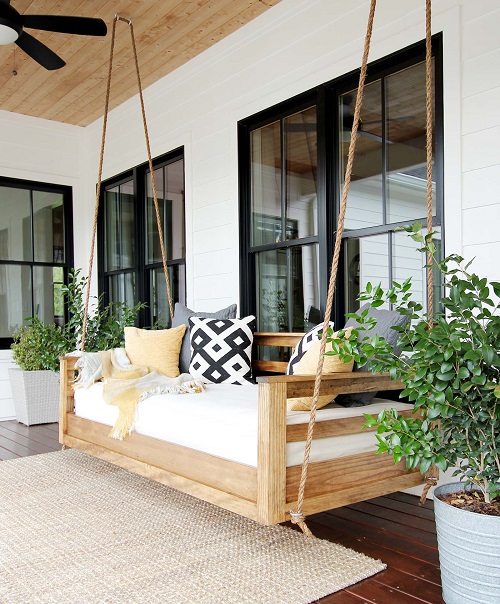 Take inspiration from this detailed tutorial to construct a super simple yet display-worthy porch swing bed.
2. Rustic Swing Bed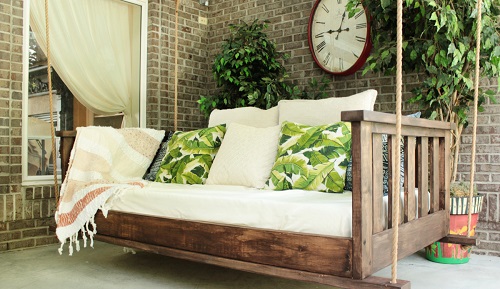 Power tools, wooden boards, plywood, screws, glue, and this DIY are all you need to assemble a rustic-looking porch swing bed.
3. DIY Pallet Swing Bed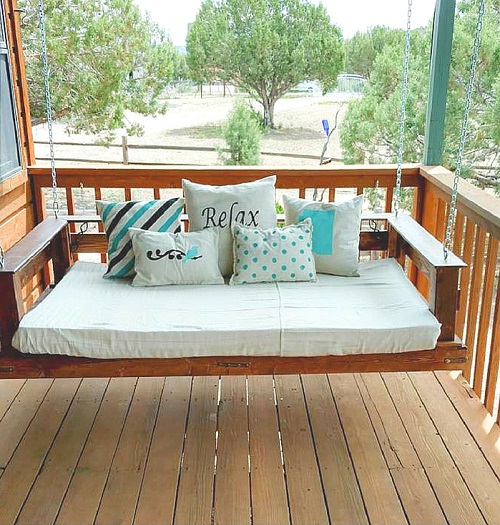 This project needs pallets, a few supplies, and a little patience. It's one of the best DIY porch swing bed ideas on this list.
4. Under $200 Wooden Bed Swing
Watch this tutorial to build a wooden bed swing for under $200. It's an excellent option for a porch, deck, or tree.
5. Porch Swing Bed – CRIB MATTRESS EDITION
If you want a swing bed for your less-spacious porch? This project featuring a crib mattress is perfect for you.
6. Adjustable DIY Porch Swing Bed
The adjustable backrest of this swing bed makes it stand out. You can either sit normally or use it as a twin-size bed.
7. Easy & Cheap Porch Swing Bed
Hop to this video tutorial to create an easy and cheap porch swing that accepts a twin-size mattress.
8. Southern Pine Porch Bed Swing
Made from pressure-treated southern pine, this lovely porch bed swing is a great hanging oasis for relaxation and fun.
9. Farmhouse Style Porch Swing Bed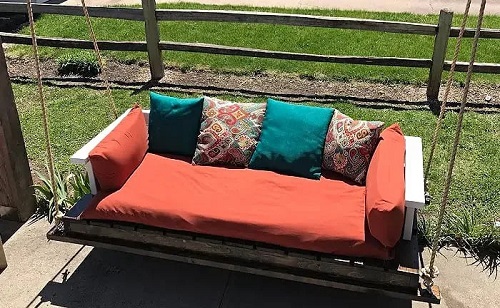 Sturdier than a hammock and larger than a regular porch swing, this swing bed is the best place to melt away the day's stress. Read more here.
10. Daybed Porch Swing Idea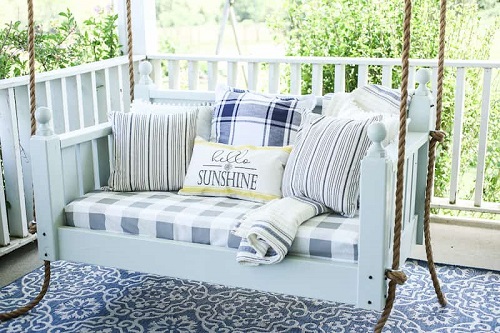 This DIY is one of the easiest porch swing bed ideas. You can complete this setup over the weekend.
11. Elegant Porch Bed Swing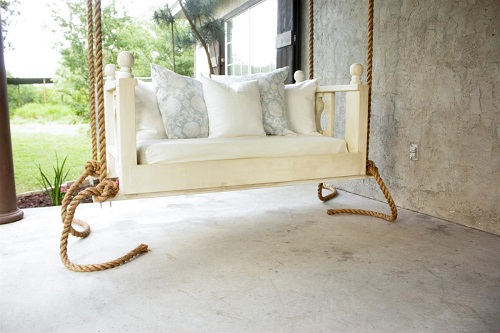 This simple, elegant bed swing will spruce up any porch just in time for summer. Install this outdoors to relax all year long.
12. $150 Front Porch Swing Bed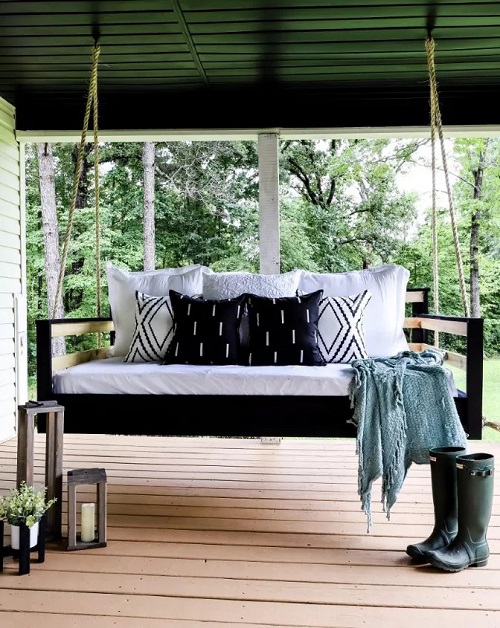 Follow this step-by-step tutorial to build a front porch swing bed for less than $150 in just a few hours.
13. Antique Bed Frame Turned Bed Swing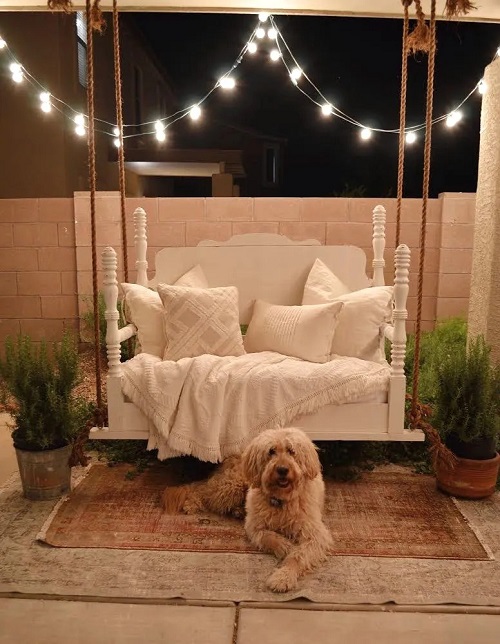 Spruce up your drab outdoor space with this vintage-looking porch swing bed made from an antique bed frame. The details are here.
14. Modern Porch Swing Bed With Steel Rebar Spindles
Check out this video to build a modern swing bed featuring awesome-looking spindles made from steel rebar.
15. Beginner-Friendly Porch Bed Swing
Are you looking for a beginner-friendly porch bed swing idea? Look no further and watch this video tutorial. You only need a handful of tools and supplies for this project.