This year try some new ways of decor with your table. Here's a cool way to personalize your tablescape with these DIY Stamped Place Cards!
Can you believe we are already in the middle of September?  I absolutely love this time of year a lot. For me, fall happens to be the perfect excuse to entertain, so I thought it would be fun to host a wine and mini dessert night in our home! A time to unwind, sip and nibble on some treats. I decided to create these modern DIY stamped place cards to put on the table to personalize it just a bit.
Materials Required
Martha Stewart Metalworking Alphabet Stamp Set
Hobby and Craft Metal Sheets
Scissors
Thick Cardstock (or other material to adhere name to)
Glue Dots
Twine
Instructions which you need to adhere to:
1.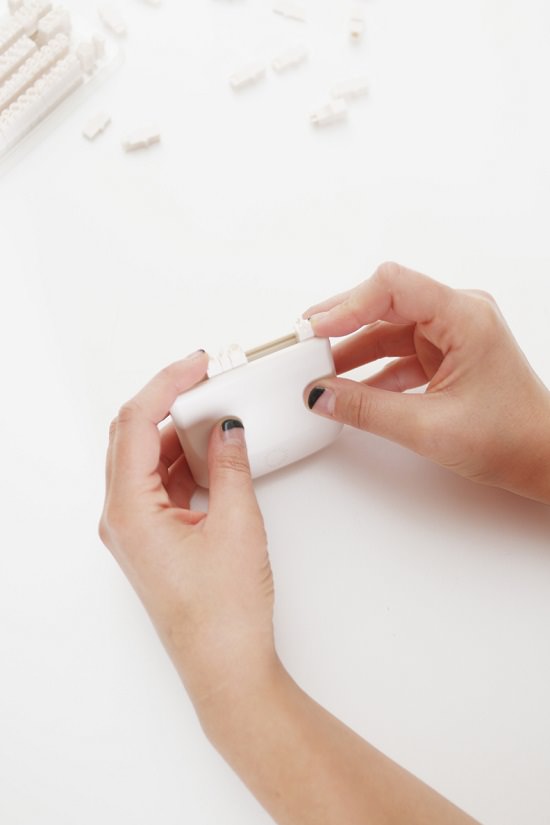 Choose your letters and slide into the groove on the track handle (keep in mind that you need to insert a letter to be stamped in reverse).
2.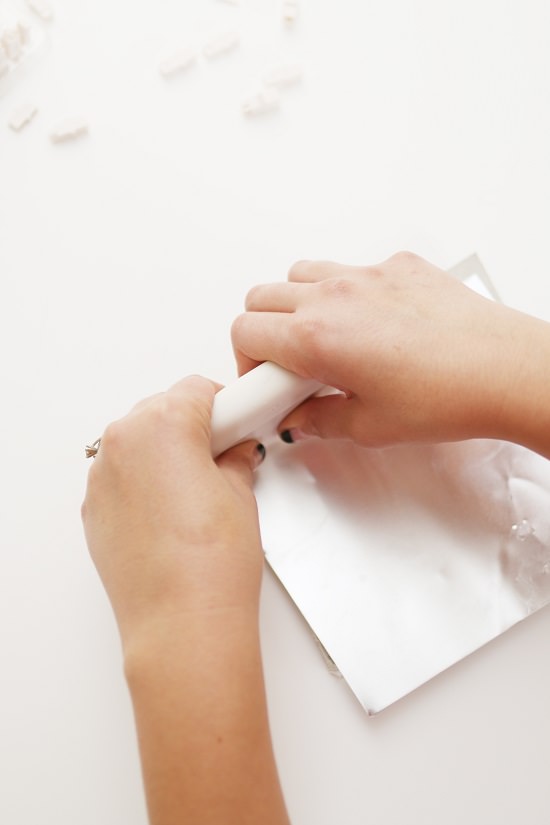 Place a rubber embossing stamp or similar material under your metal and press firmly with a slight rocking motion.
3.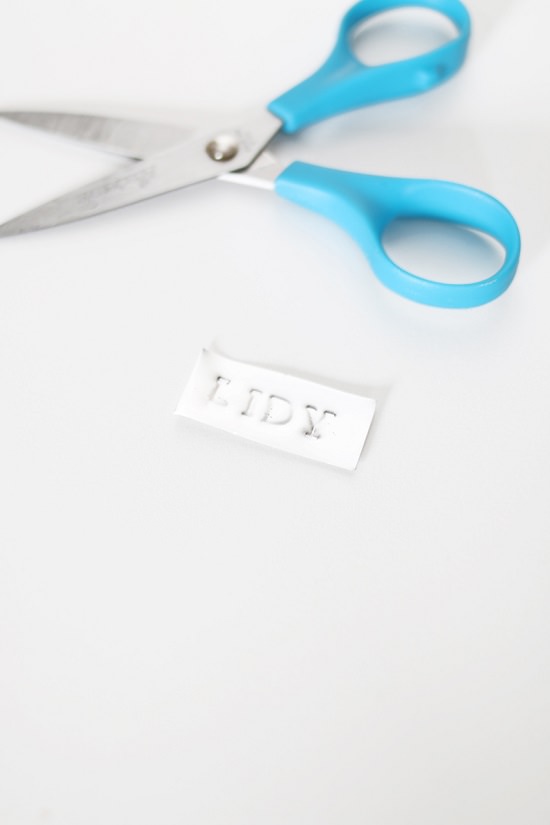 Cut your metal name to the desired length.
4.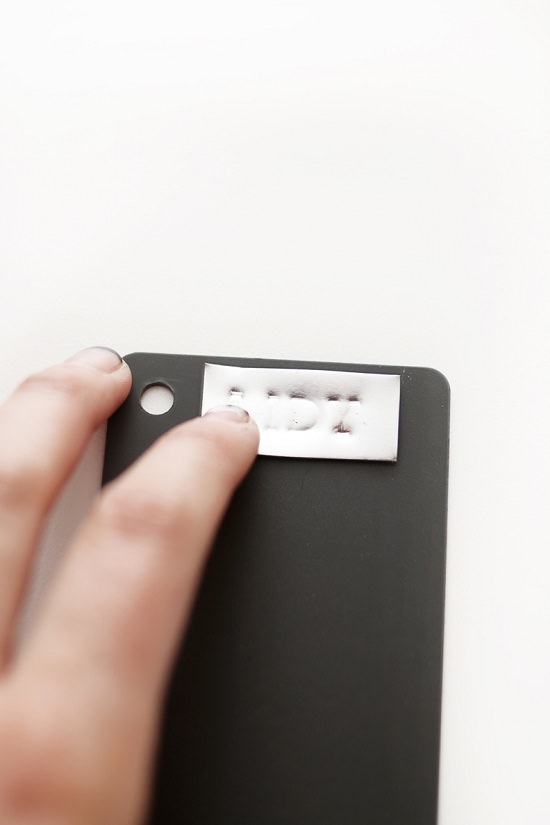 Using a glue dot, adhere the metal name to your cardstock. (I actually found some pretty vinyl siding samples at Home Depot that I thought would make fun name tags!).
5.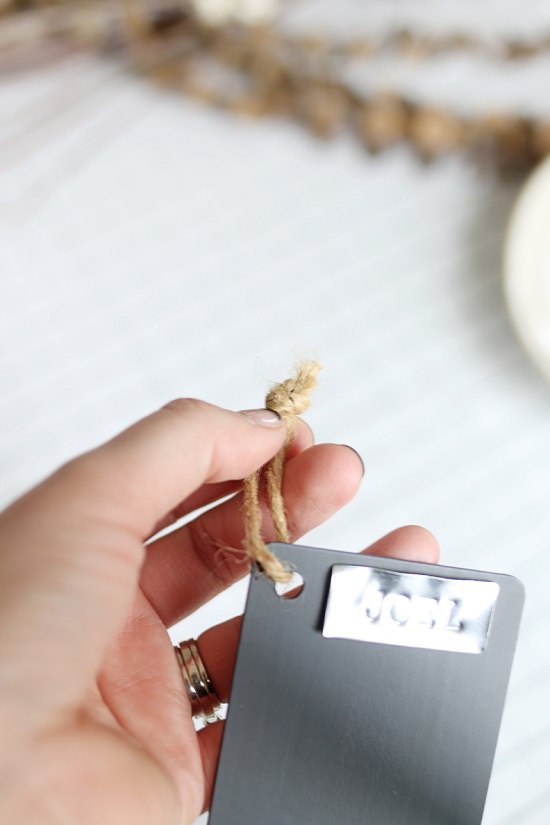 Tie a piece of twine onto your tag.
6.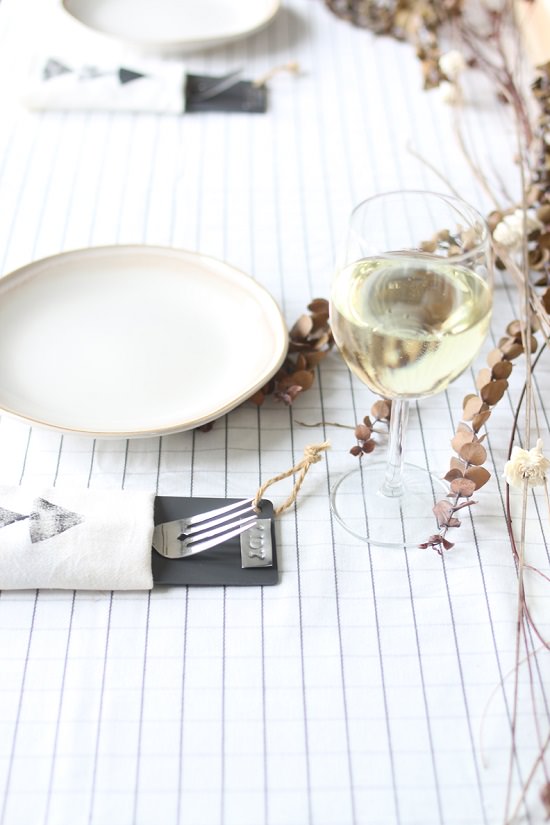 Slide into your folded napkin and voila!
It's a pretty simple and playful way to dress up your table this fall for guests. They can even keep the cards if they want!  Having a name tag on the table seems to elevate the experience just a bit – even if it is just for some wine and sweets!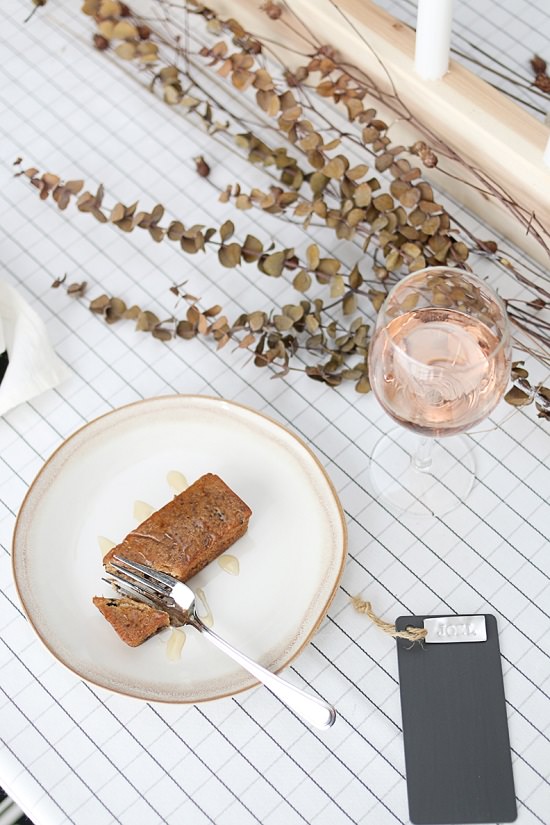 You can check out the how-to for this easy and fun Modern Wood Candelabra here!