These budget-friendly DIY Tall Candle Holders ideas will make your table arrangements beautiful and full of character!
Instead of using plain old candlesticks for home decor, try these amazing and inexpensive DIY Tall Candle Holders to feel the difference.
DIY Tall Candle Holders
1. DIY French Farmhouse Tall Floor Candle Holders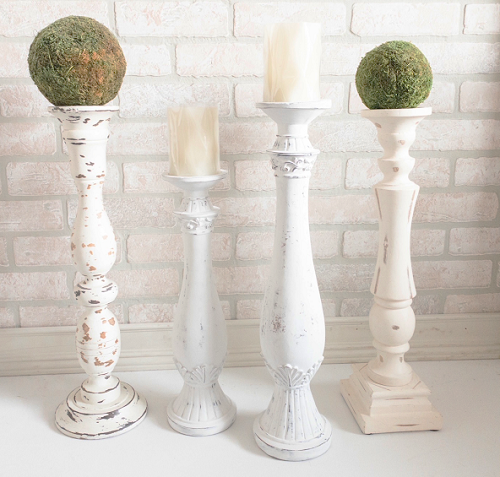 This blogger transforms her dark and dated thrift store floor candle holders into shabby chic, French farmhouse-inspired tall candlesticks.
2. DIY Halloween Candelabra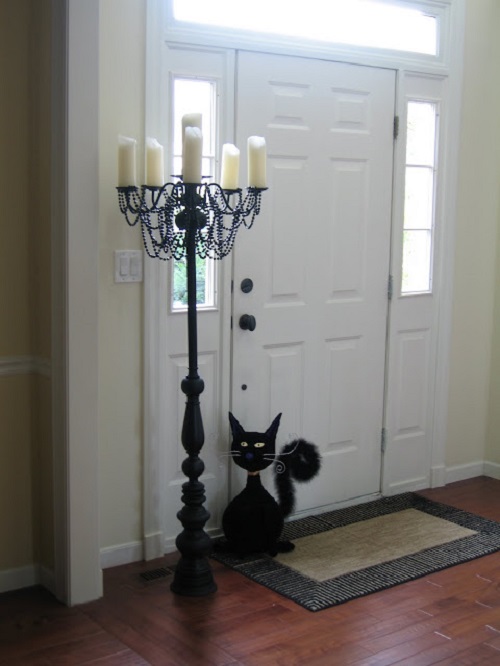 Perfect as Halloween and everyday decor, this giant candelabra is easy to recreate. It's one of the best DIY tall candle holders on this list.
3. Wire Tall Candle Holder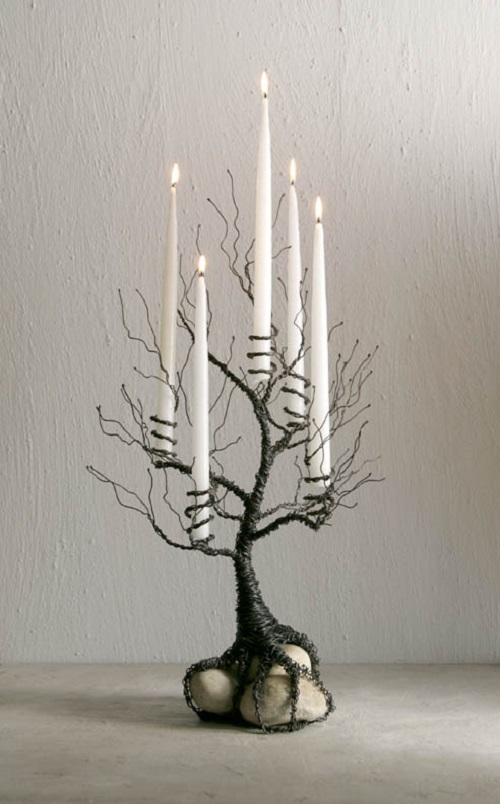 If you want a one-of-a-kind candle holder table centerpiece, this article is for you. You can increase or decrease its height as needed.
4. Easy Outdoor Wooden Candle Holders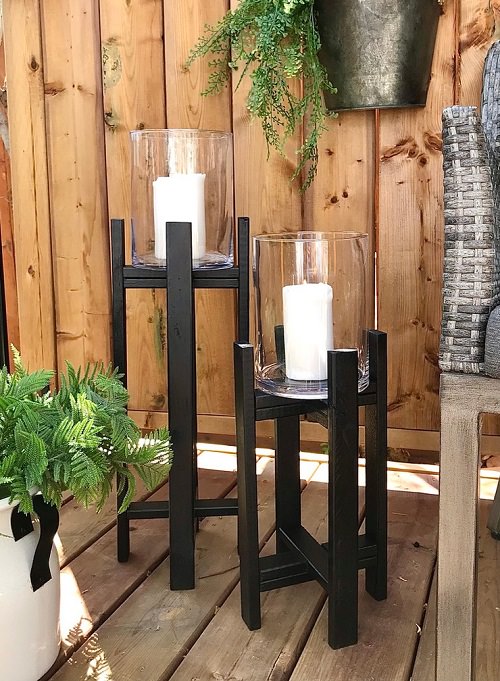 Amplify the appeal of your outdoor space with these tall wooden candle holders. They are affordable and easy to construct.
5. $25 Large Candle Holder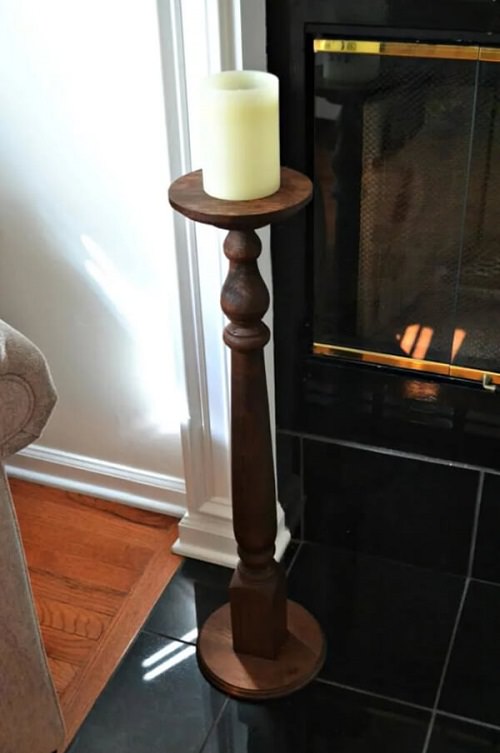 Rather than buying an expensive floor candle holder, DIY one at home with this tutorial. The best part is you only need $25 and 30 minutes for this project.
6. DIY Elegant Tall Candle Holders
To recreate these elegant tall candle holders, all you've to do is attach multiple mercury glass candlesticks on top of each other. Check out the video to know more.
7. Cement and Copper Pipe Candle Holder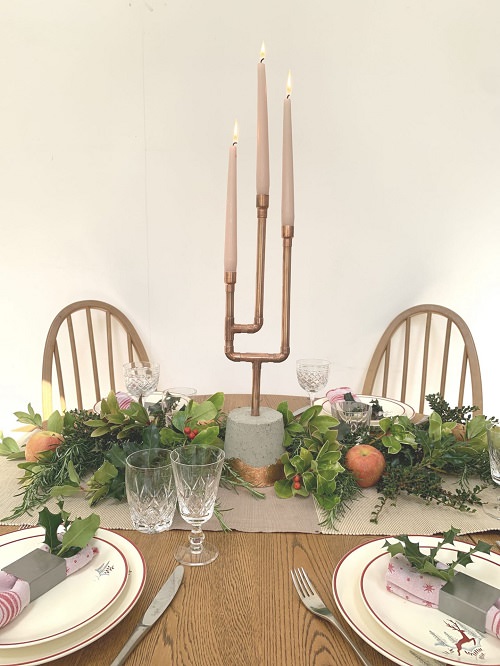 DIY this cement and copper pipe candle holder to give your living space a modern urban touch. It looks lovely at festivals and all year round. Read more here.
8. DIY Tall Floor Candle Holders
Watch this video to make tall floor candle holders using table legs, terracotta lids, rust oleum antique pewter spray paint, and glue.
9. $5 Dollar Tree Vase Triple Candle Holders
Gather dollar tree vases, a mop stick, wooden plaque, and scented candle covers to build a classy table decor at a fraction of the cost.
10. Thrift Store Farmhouse Candle Holder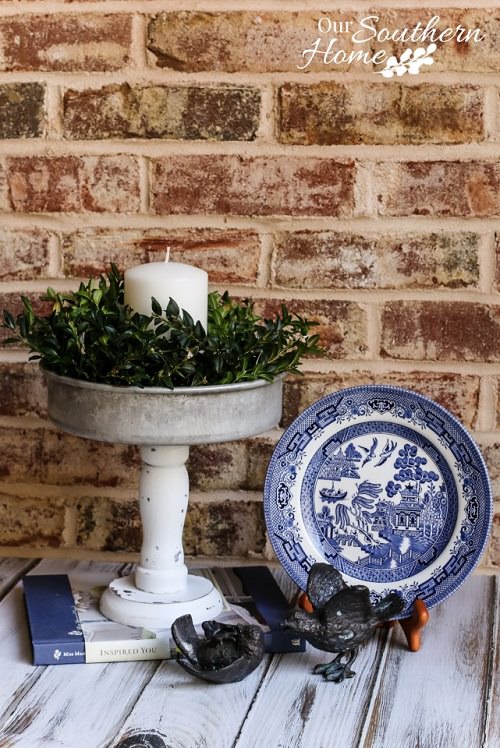 This distressed candles holder is the easiest way to give your home decor a farmhouse-like timeless charm. Grab a cake pan, boxwood sprigs, and candlestick for this DIY.
11. DIY $15 Tall Black Candle Holders
Get into the holiday mood by decking up your fireplace with these tall wooden candlesticks. Customize their color as desired or paint them black to use all year round.
12. Tuscan DIY Tall Candle Holders
Spruce up the appearance of your entryway console table with these farmhouse Tuscan candle holders for a cozy and stylish look.
13. Tall and Textured Glass Hurricane Candlestick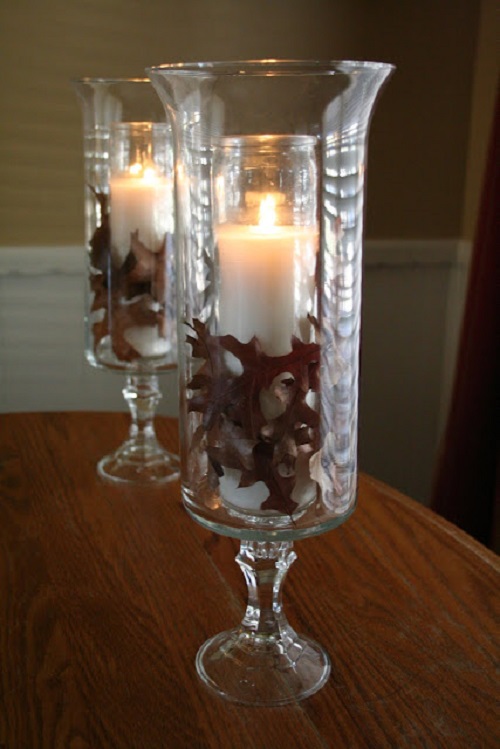 Update your coffee table with this glass hurricane candle holder. For this project, all you need is E6000 craft glue, a candlestick, hurricane glass, fall leaves, and this DIY.
14. Glam Candle Holders
Glam up your bland living room with a pair of Instagram-worthy, tall candle holders that goes well with every home decor.
15. Recycled Chair Legs Wooden Tall Candle Holder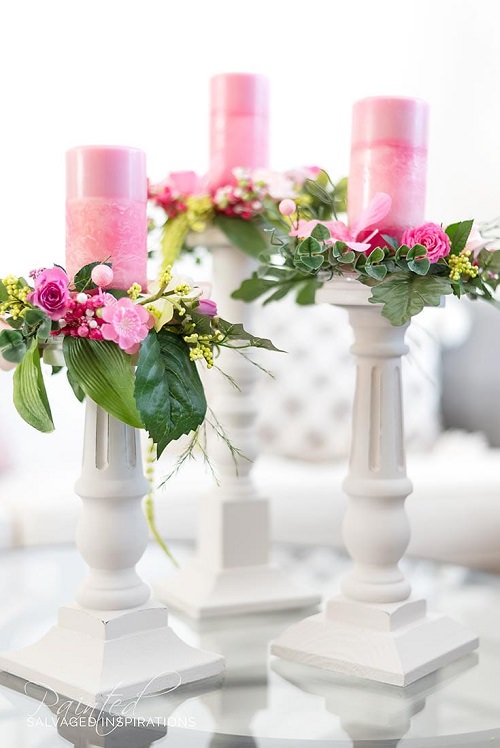 Repurpose old chair legs to create these lovely wooden candle holders that can be customized for every occasion. Instructions are here.
16. DIY Concrete Giant Candlesticks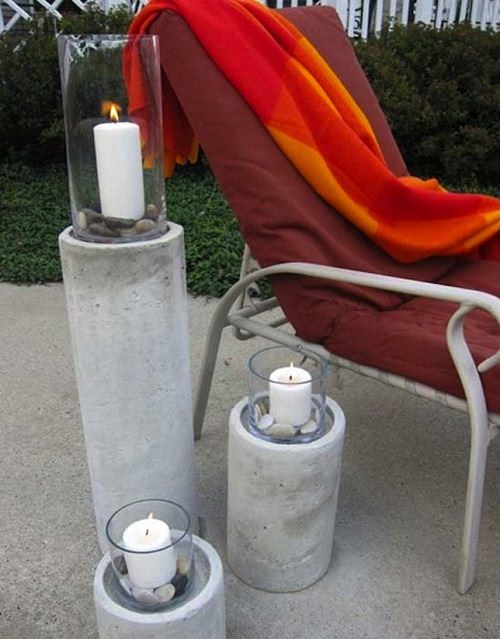 These unique and sturdy concrete floor candle holders are a lovely companion to have around the patio and pool.
17. Diamonds And Pearls Tall Candle Holders
Show off your DIYing skills by making stunning candle holders with hurricane vases, candlesticks, marbles, E6000, tea light holders, and pearl flatbacks.
18. DIY Dollar Tree Mirrored Candle Holder
Make the guests praise your creativity by beautifying your entryway table with this mirrored candle holder made from dollar tree items.
19. $7 Dollar Tree Baseballs Candle Holder
Do you have a tight budget? No worries, you can still make gorgeous tall candle holders using baseballs, candle plates, and other supplies.
20. Chunky Pillar Candle Stick Holder
Salvage your vintage table by modifying its legs into a pair of white and distressed pillar candle holders to give your space a subtle vintage effect.