Hide your ugly electrical box in style with these budget-friendly DIY Utility Box Cover Ideas! Read on to know more!
Utility boxes are essential, but they're not the most attractive outdoor element. Fortunately, you can transform these eyesores into stylish features with these DIY Utility Box Cover Ideas.
Check out the best DIY desk cover ideas here
---
What are Utility Boxes?
Utility boxes are metal or plastic enclosures used to house equipment related to various public utilities, such as telecommunications, electricity, gas, or water supply. Found in urban and rural areas, they:
Safeguard equipment from weather and accidents.
Provides easy access for maintenance and repair.
Keep equipment safe and organized.
Maintain aesthetics by hiding unsightly equipment.
Without any further ado, let's find out some of the creative utility box cover ideas below.
---
Utility Box Cover Ideas | Landscaping Ideas To Hide Utility Boxes
1. Utility Box Cover DIY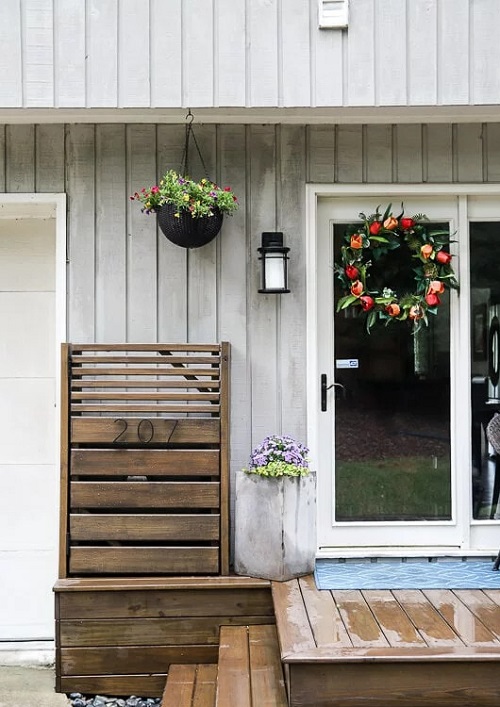 This box cover lets you hide the ugly utility box and gives easy access to it when needed. Designed with both aesthetics and functionality in mind, this cover turns an eyesore into an elegant, unobtrusive element. Make one for yourself using this helpful tutorial.
2. Wooden Electrical Utility Box Cover Ideas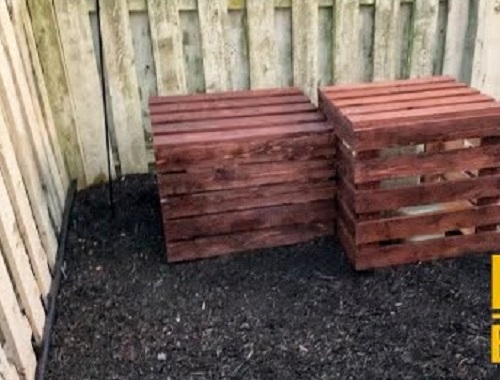 Made from cedar and red mahogany stain, these wooden box-shaped covers are perfect for concealing electrical boxes. With attention to detail and expert craftsmanship, this wooden cover serves a functional purpose and boosts aesthetic appeal. Click here for the list of supplies and instructions.
3. Outdoor Utility Box Cover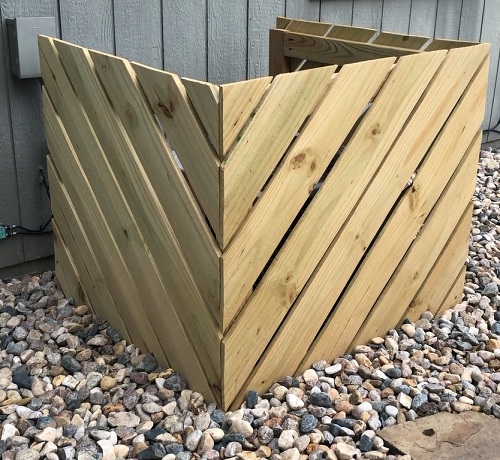 This elegant utility box not only adds curb appeal but also keeps your hideous utility box out of sight. It provides a perfect balance of form and function, letting you maintain an attractive outdoor space without compromising on utility access. Go through this video to know the construction process of this garden feature.
Read the amazing vegetable garden fence ideas here
4. Repurpose Old Vinyl Shutters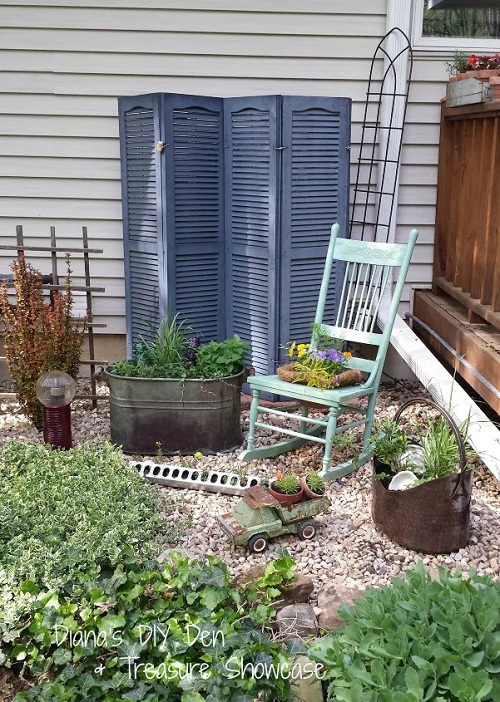 Grab some old vinyl shutters, tie them together with garden twine, and your utility box cover is ready. Select shutters with a weathered, antique appearance that exudes character and charm. Learn more about this amazing hack here.
5. Large Fake Rocks to Cover Utility Boxes
You only need a large faux rock to cover electrical boxes and other outdoor eyesores. Its lightweight and durable design allows for easy placement and ensures longevity. You can purchase it from online stores or nearby shops.
6. Utility Box Privacy Screen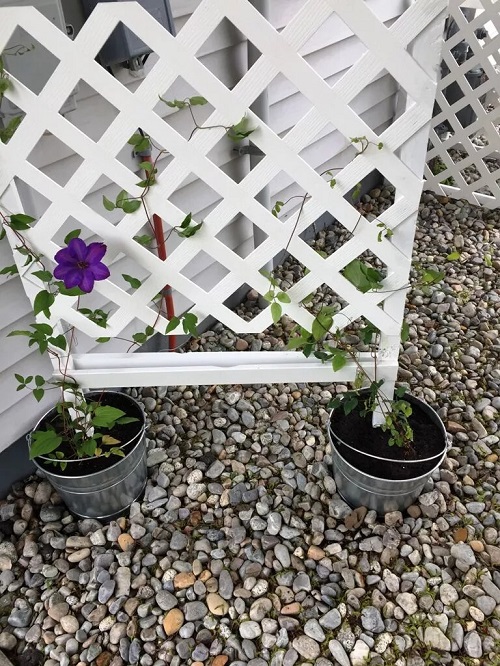 Perfect for hiding electrical boxes, air conditioning units, and trash cans, this screen adds both style and function to your outdoor space. Its versatile design can easily complement various architectural styles and garden themes. Read more about this clever project here.
7. Faux Cabinet Utility Box Cover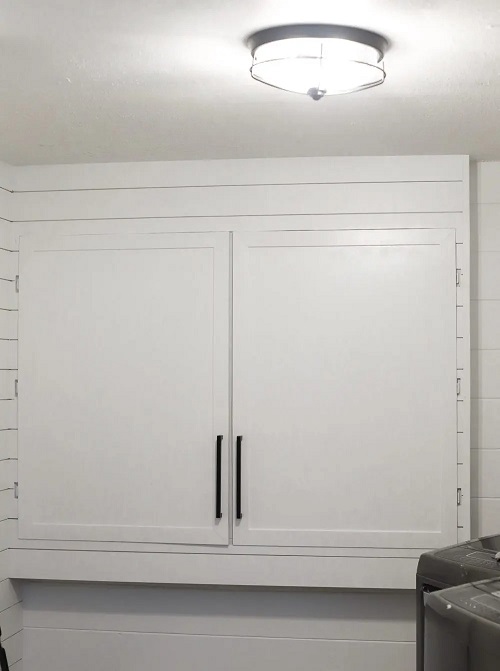 Looking for a creative way to mask that unsightly breaker box? Try this faux cabinet DIY. With just a few simple steps, you can create a stylish cover that looks like a real cabinet. Guests will be amazed by your DIYing skills as they admire this masterpiece, completely unaware of the hidden utility box beneath.
8. DIY Electrical Box Cover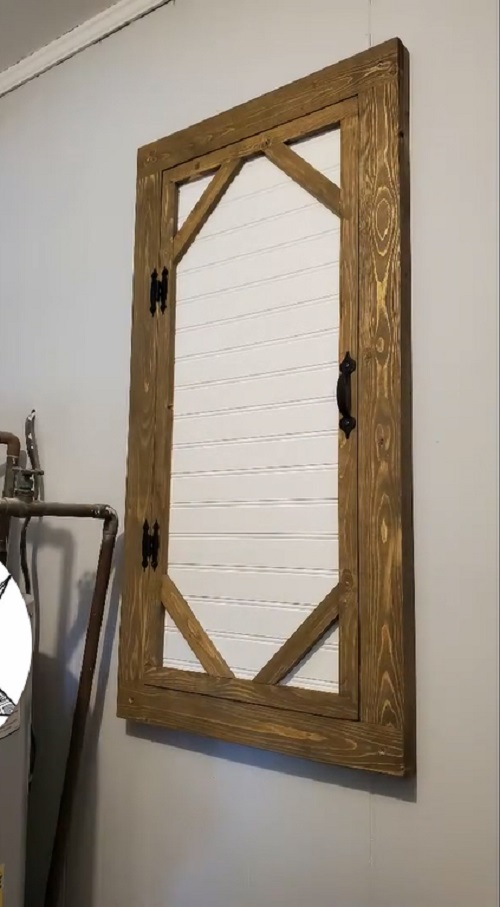 Take inspiration from this audio-visual tutorial and build an elegant cover for the electrical box with bead board and wood.
9. DIY Electrical Panel Cover (with a door and lock)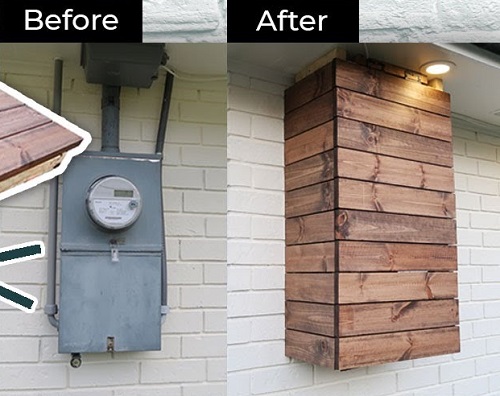 Featuring a door and locking system, this wooden enclosure is one of the best utility box cover ideas. Hop to this video tutorial for more info.
10. Grow Flowering Plants to Cover Utility Boxes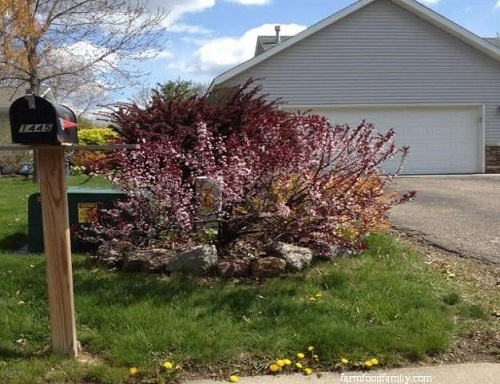 Convert a boring utility box into a stunning garden feature by growing flowering plants around it. There are various vibrant plant varieties to choose from. Even you can also grow cacti to cover the outdoor electrical boxes.
11. Arrange the Planters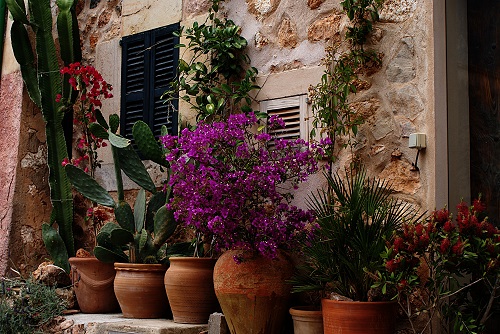 All you need are a few terracotta pots to hide your ugly outdoor utility box easily and inexpensively within a few minutes.
12. Use a Vintage Wagon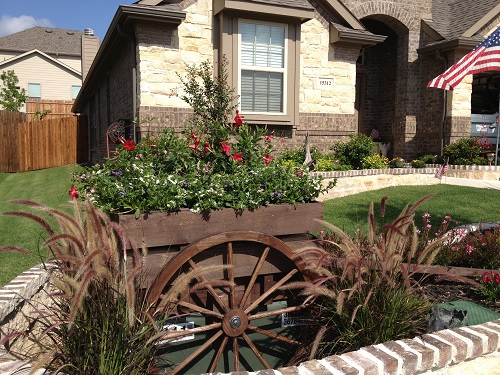 Give your yard a rustic touch by concealing your ugly utility box with an old wagon. Don't forget to adorn the wagon with vibrant ornamental, flowering plants and tall grasses. It's a unique and whimsical way to keep your utility fixture out of sight.
13. Grow Ornamental Plants or Shrubs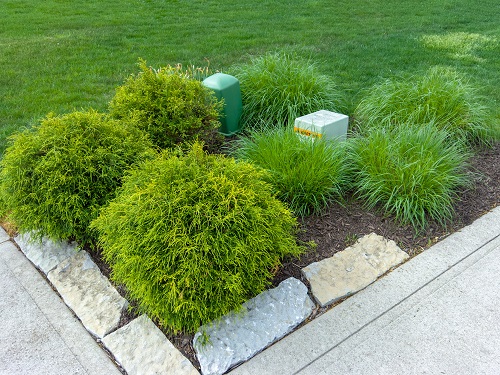 Here are another cheapest landscaping ideas to hide utility boxes in which ornamental plants are used to conceal electric power boxes.
14. Repurposed Old Armoire Cable Utility Box Cover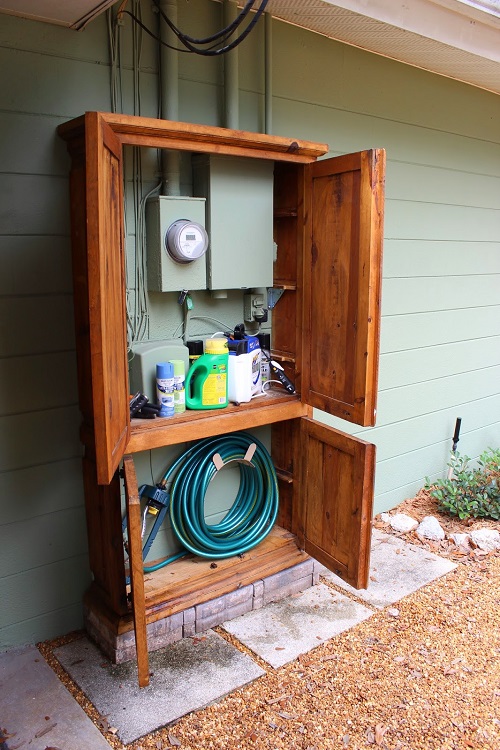 With a few modifications and DIYing skills, an old armoire is the best solution to cover your unsightly electrical box. By reading this article, you can also do this repurposing project on your own.
15. Birdhouse Beadboard Slipcover Box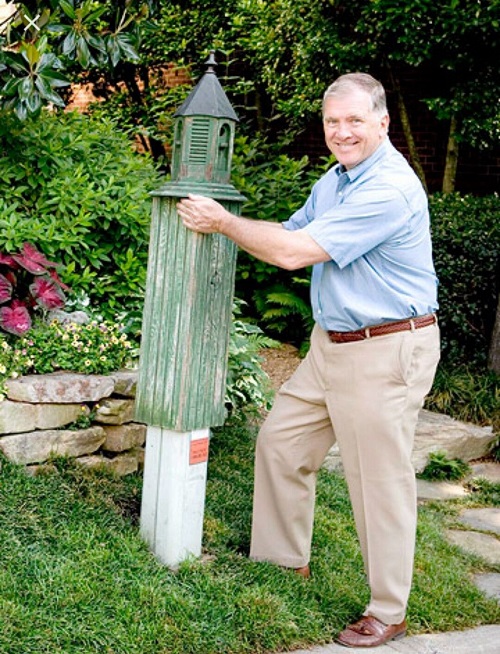 Want to spruce up the ugly electrical box? Here's a clever solution: create a slipcover box out of bead board and top it off with a charming birdhouse. This idea smartly conceals the eyesore and also gives you a statement-making piece.
16. Fence Board Landscaping Ideas to Hide Utility Box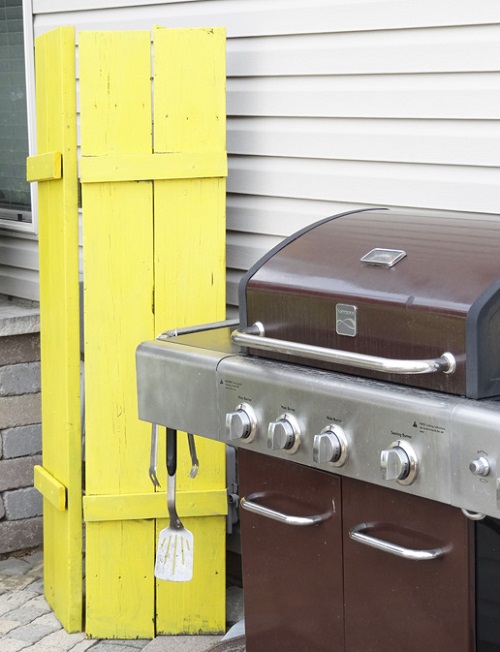 Grab door hinges, pressure-treated fence boards, bright yellow paint, a hammer, and nails to recreate this utility fixtures hiding solution. Instead of yellow, you can paint it blue or in other hues for a pop of color.
17. DIY Electric Meter Screen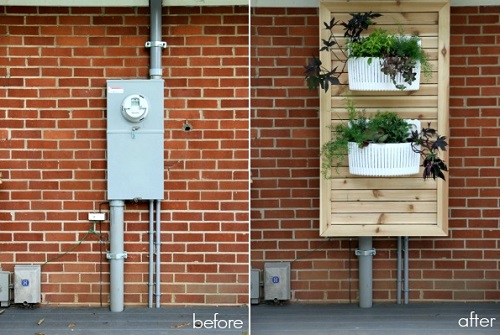 Tired of staring at that unsightly electric meter on your home's exterior? This slatted trellis panel with planters is the perfect solution! It not only masks the eyesore but also adds a touch of greenery to the space. Hop to this detailed article for more info.
18. Camouflage the Electrical Box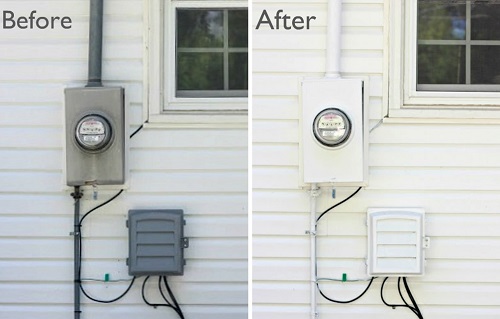 Say goodbye to that hideous electrical box in your yard with a fresh coat of white paint and primer. It blends seamlessly into your home's exterior and also gives your property a clean and modern look. Learn more about this idea here.
19. IKEA Hack Electrical Panel Cover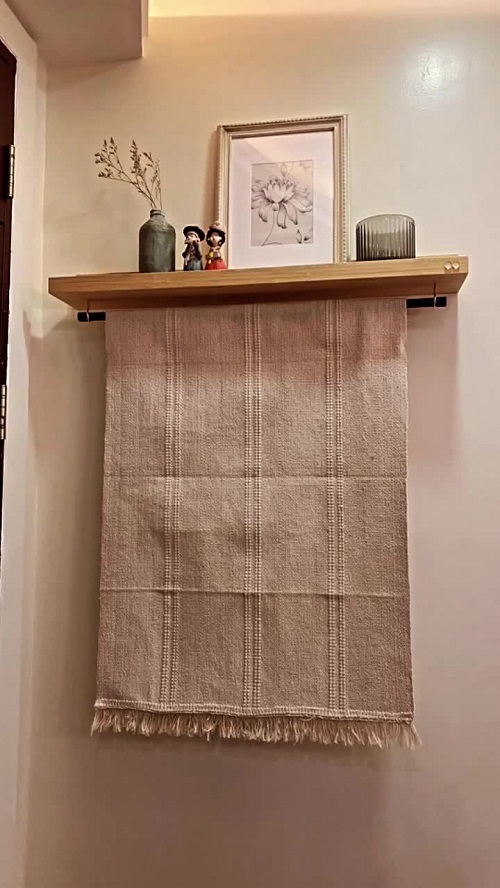 Made from IKEA MÅLERÅS Ledge, rug, and plastic rod, this electrical panel cover is easy to put together. You can also use the ledge to display plants, artworks, and mini figurines. Watch this short video for the how-to.
20. Hide Utility Box with Tall Grass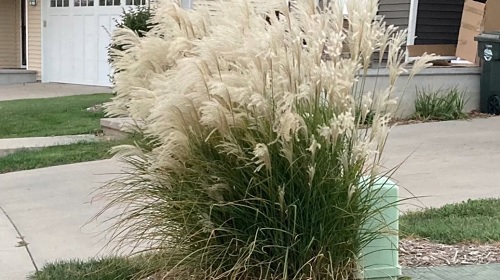 Don't let an ugly utility box ruin the aesthetics of your yard. With the tall grasses, you can easily conceal the box while adding visual interest to the space. It's not only a cost-effective solution but also requires minimal maintenance. Watch this video for the details.
21. Install a Mirror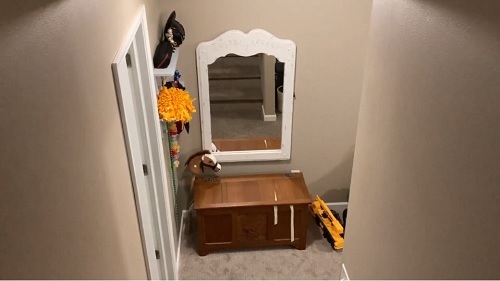 In this video, the homeowner concealed his unsightly electrical breaker box with a swinging mirror that latches to the wall. He had to build it out a bit as the breaker box surface was not flush with the drywall. The DIYer also drilled 3″ screws into the studs for added security. Despite the modification, the breaker box remains easily accessible when needed.
22. Chic Electrical Panel Box Cover DIY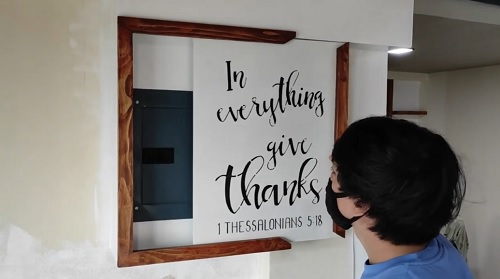 Enhance the aesthetics of your home and conceal an unsightly electrical panel box with this stylish wall art solution. The quote is printed on white-painted plywood and then installed on the wooden frame. Simply slide the frame left and right whenever you want to use the panel box.
23. Faux Oak Stump Cover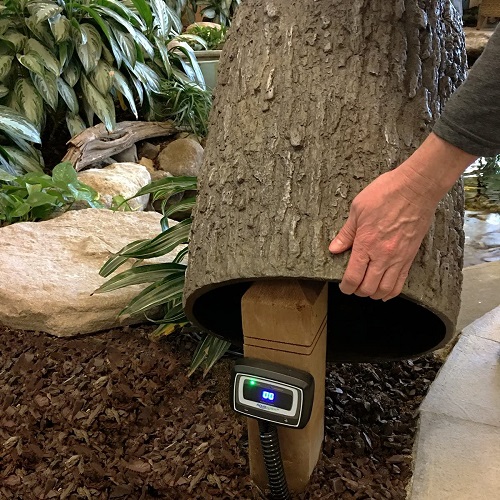 Looking to add some rustic charm to your outdoor space? A faux oak stump cover is an excellent way to do it. This unusual cover lets you mask the utility box and also adds a touch of woodland beauty to the yard.
24. Rust Patina Steel Utility Box Cover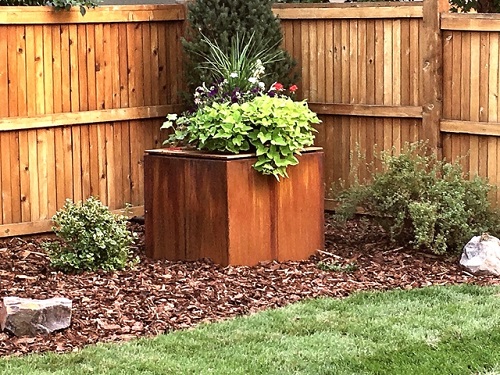 No matter how beautiful a yard is, it can be ruined by an ugly utility box. Unfortunately, this eye sore can't be moved but can be concealed with this rust-patina steel box. You can use its top to showcase beautiful plants as well.
25. Try Vinyl Wraps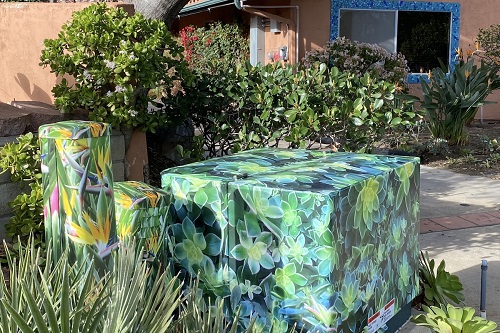 Breathe new life into your utility boxes with these succulent-themed vinyl wraps. These unique and eye-catching wraps will transform your electrical box into a work of art, showcasing your passion for nature and creativity. Simply apply the wrap, and you're good to go.
26. Hide the Utility Box with Faux Vines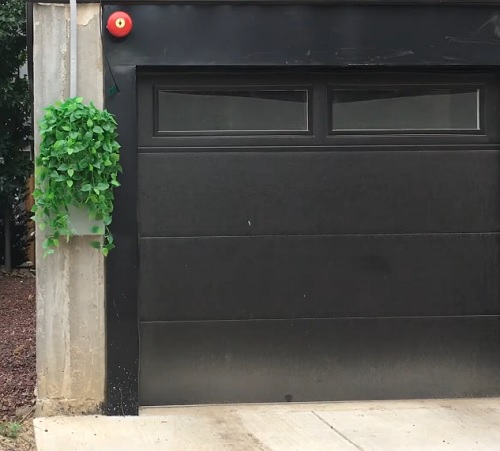 Transform your unsightly utility boxes into a delightful garden feature by covering them with realistic-looking faux vines. These low-maintenance vines effortlessly camouflage those eyesores in the landscape.
27. Install Rustic Picket Fence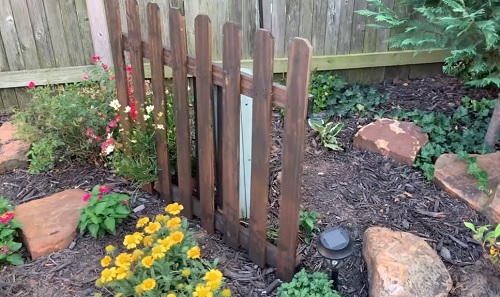 Add a touch of rustic elegance to your outdoor space by enclosing your utility box with a lovely picket fence. This picturesque addition is the ideal combination of functionality and style, blending seamlessly into the space while keeping the unsightly box hidden from view.
---
Important Points to Remember
If you're going to use utility box cover ideas or landscaping ideas to hide utility boxes, here are some points to keep in mind:
Safety first: Before starting any project, contact your utility company to obtain permission. This step is important to avoid any accidental damage to cables or wires while hiding the utility box.
Accessibility: While you want to conceal the utility box, make sure that it remains accessible for maintenance purposes. Leave enough space around the box so that technicians can easily access it when required.
Ventilation: Utility boxes require proper ventilation to prevent overheating and other issues. When designing a cover or using landscaping to hide the box, leave openings or vents for airflow.
Aesthetics: While functionality is important, aesthetics should also be considered. Choose a utility box cover design or any landscaping option that enhances the outdoor aesthetic appeal. The purpose is to disguise the utility fixtures without creating an eyesore.
Durability: When deciding on a suitable cover or landscaping to hide the utility box, it's crucial to select resilient materials. They should be able to withstand inclement weather conditions without deteriorating over time.
Here are the best wooden cable spool ideas