Flaunt your creativity with these stunning DIY Window Decoration Ideas and leave an everlasting impression on your visitors!
Turn your bland windows into a focal point with these affordable and creative DIY Window Decoration Ideas that will catch your eye for sure.
Have a look at some funky Kitchen Blind Ideas here
---
DIY Window Decoration Ideas
1. Macrame Window Curtain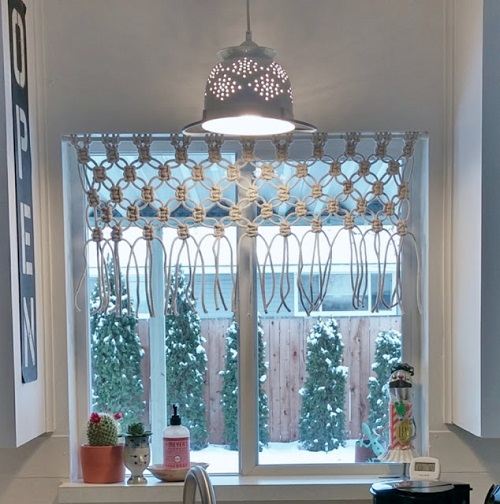 Mimic this gorgeous macrame window curtain to add a little boho charm to your kitchen space. The instructions are here.
2. DIY Pallet Wood Vertical Blinds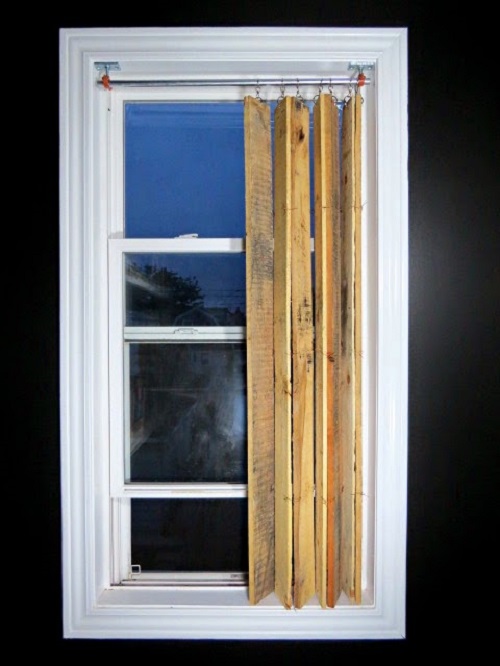 Give style, functionality, and design to your window with this DIY pallet wood vertical blind that costs only $29.
3. Tin Can Planters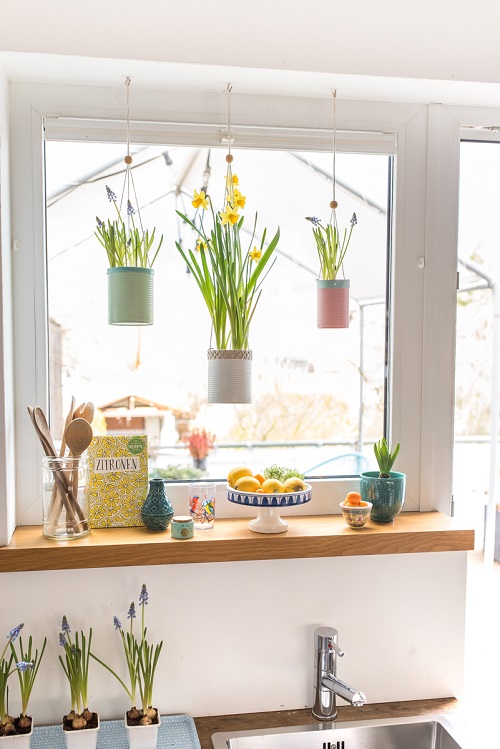 Decorate your kitchen window with these tin can planters to enhance visual appeal. It's one of the best ways to decorate windows.
4. Birds on a Twig Window Decor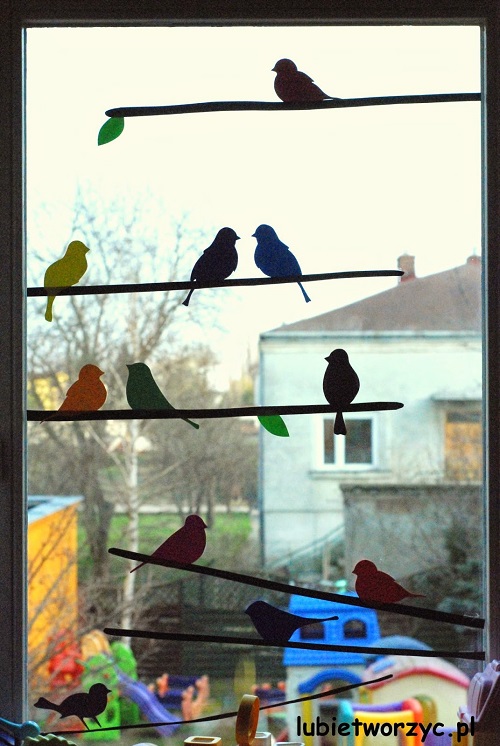 Enliven your kid's room window by decorating it with a flock of birds sitting on paper twigs. Read more here.
5. Hang Paper Umbrellas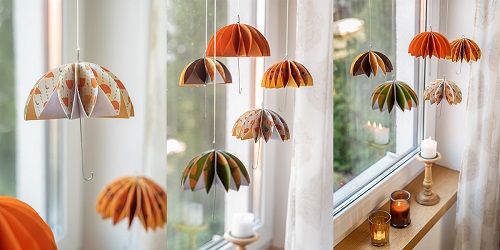 Add a little fun and creativity to your bedroom window with these mini hanging umbrellas. The details are here.
6. Windowsill Succulent Garden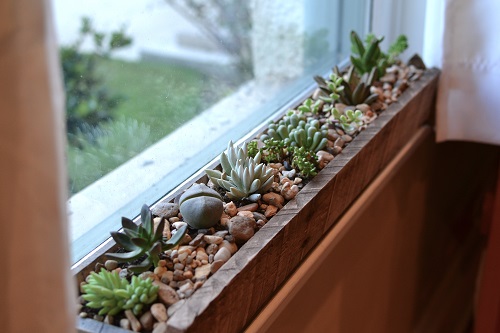 Check out this easy tutorial to build a pretty succulent garden that looks spectacular on the window sill.
7. Barn Doors as Window Treatments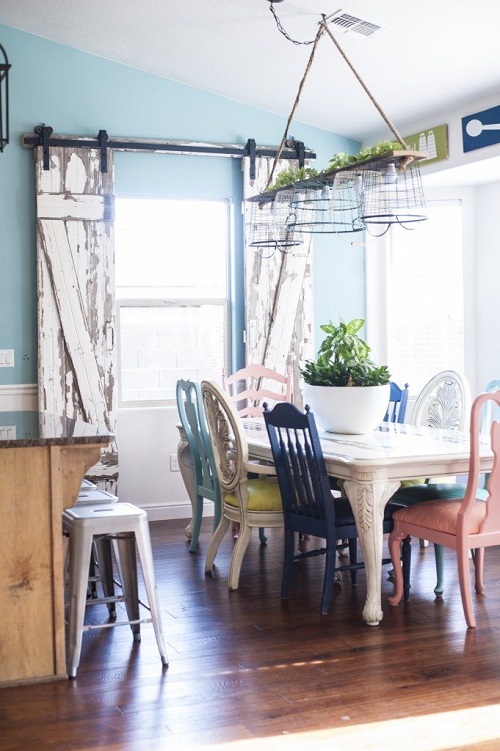 Fill your space with rustic vibes by using double barn doors as window treatments. Get the tutorial here.
8. DIY-Pom Pom Window Curtain
Update your window inexpensively with a pom-pom window curtain to get a pop of color. It's great for everyday decor.
9. DIY Paint Stick Window Treatment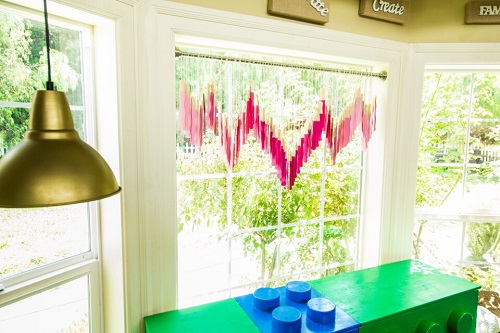 Glam up the look of your dull window with this chic paint stick window treatment. Read more here.
10. Window Tissue Paper Hearts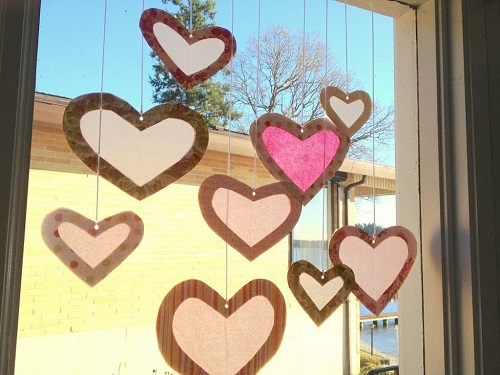 Grab stock paper, yarn, tissue paper, glue stick, scissors, and pencil to replicate these cute tissue paper hearts decor.
11. Easy Faux Stained Glass Butterfly Suncatchers
Watch this video to make some adorable faux stained glass butterfly suncatchers that will add up to the look of any window.
12. Mason Jars Window Treatment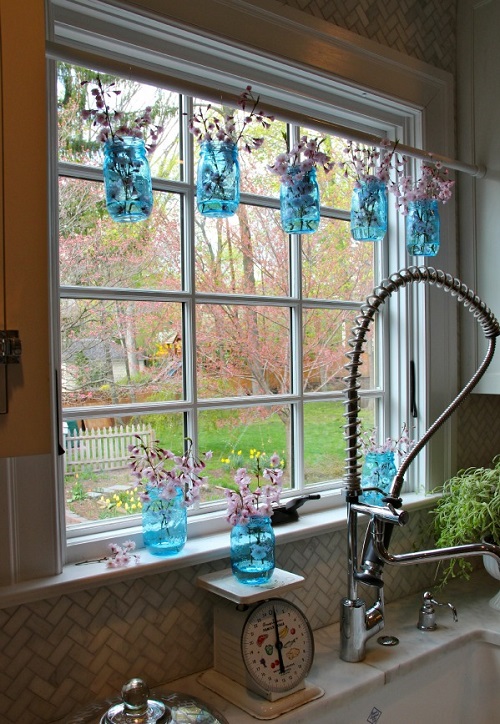 Hanging mason jars adorned with pretty flowers looks great on a window. It's one of the most amazing DIY window decoration ideas on this list.
13. DIY Christmas Window Wreath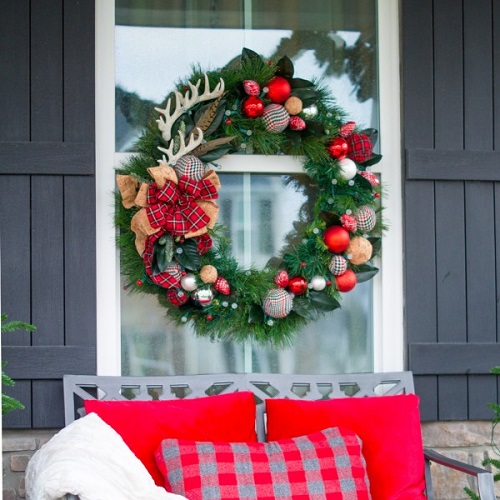 Are you looking for an easy Christmas window decor idea? Simply attach this evergreen wreath to the porch window for a festive look.
Check out some fantastic Christmas door hanging ideas here
14. Paper Snowflakes Window Decor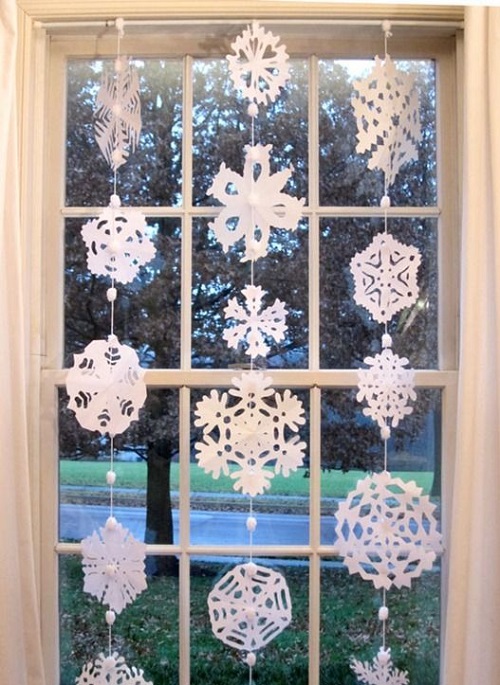 Take your window decor game to the next level by making paper snowflakes with white paper, Pomp-a-Doodle yarn, and other supplies. Read more here.
15. Modern Tassel Garland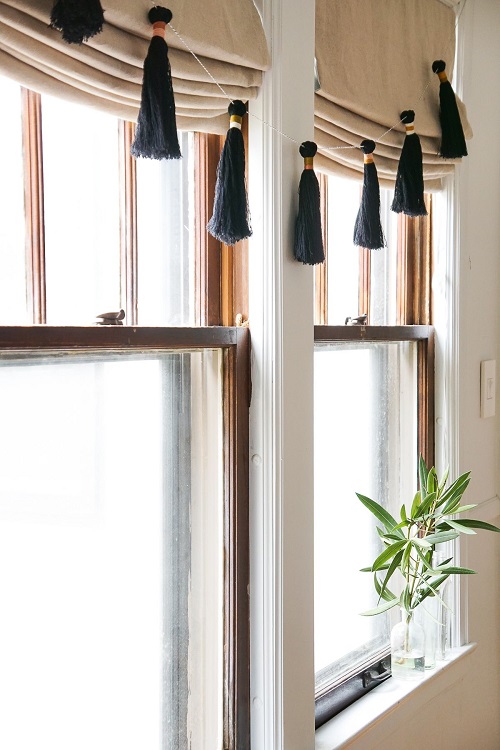 Create this modern tassel garland using the black cotton string to give your monotonous window a classy look.
16. DIY Paper Star Window Decoration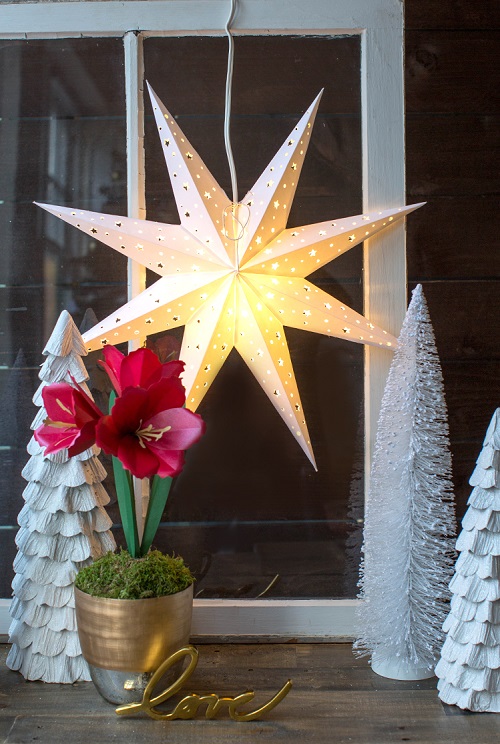 An eye-catching embellishment for the window, this paper star lantern is lit. Read the How-to here.
17. Pretty Lace Window Screen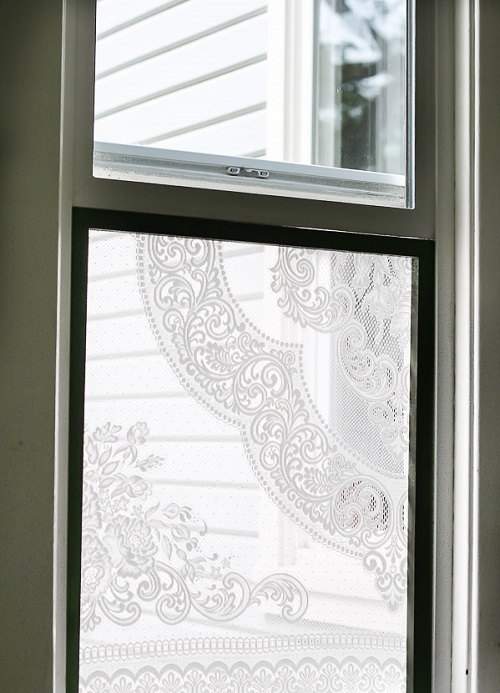 This lace window screen not only adds personality and charm to your living space but also keeps mosquitoes away.
18. Following-eye Halloween Window Decor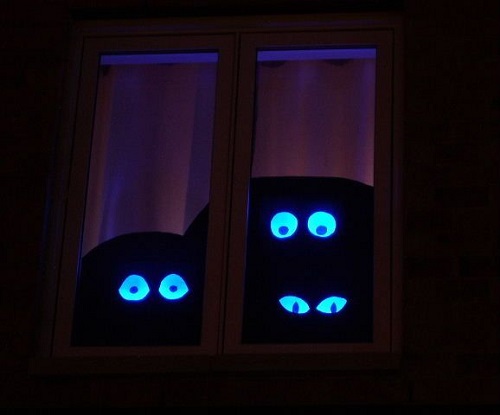 All you need are cardboard pieces, black paint, Christmas lights, white paper, and other supplies to mimic this creepy Halloween window setup.
19. Kitchen Christmas Window Decor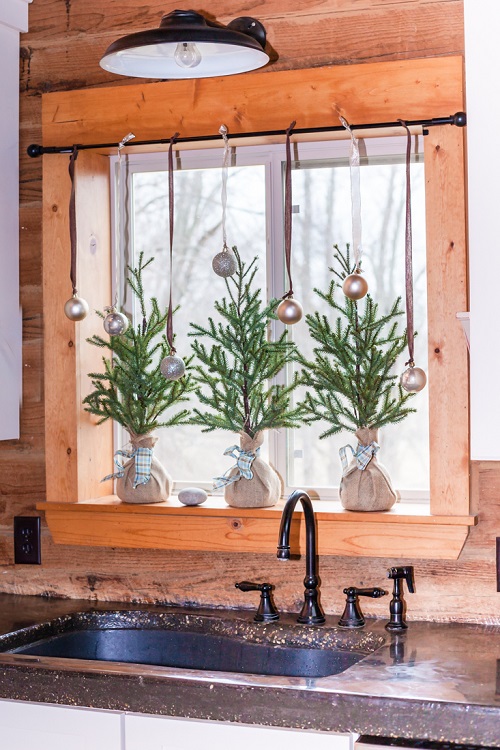 Place a few artificial pine trees wrapped with burlap sacks on the windowsill and hang blush-colored ornaments to spread festive vibes. Read more here.
20. Christmas Window Sill Swag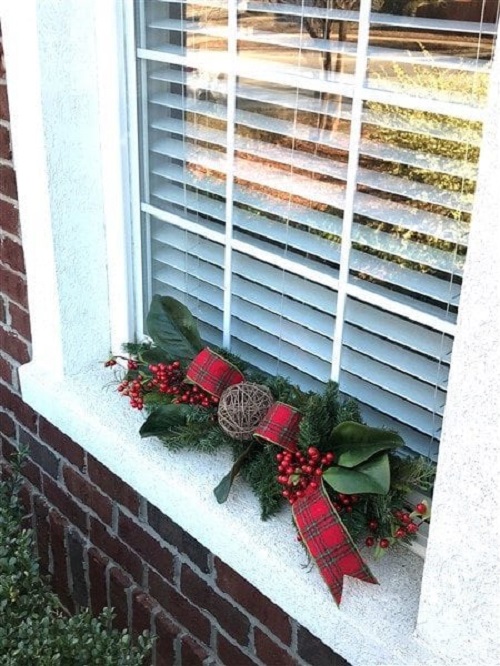 Put your creativity hat on to DIY a Christmas window sill swag that makes the window decor eye-catchy and memorable.
21. Hang String Lights to Create a Real Magic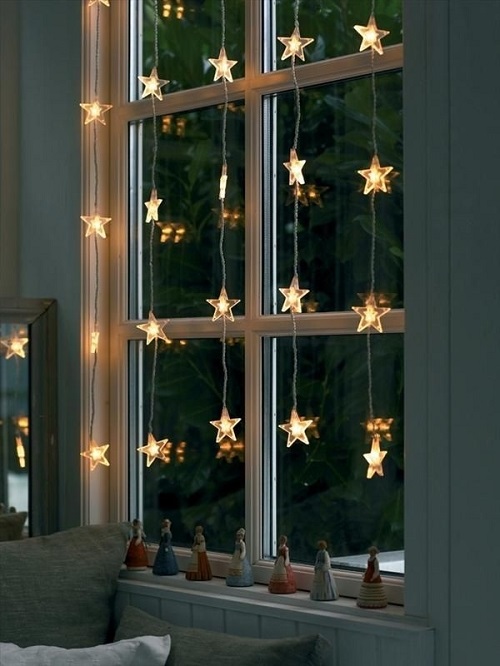 Transform the appearance of your drab window in an instant by hanging star-shaped string lights.
22. Pine Cones Window Decor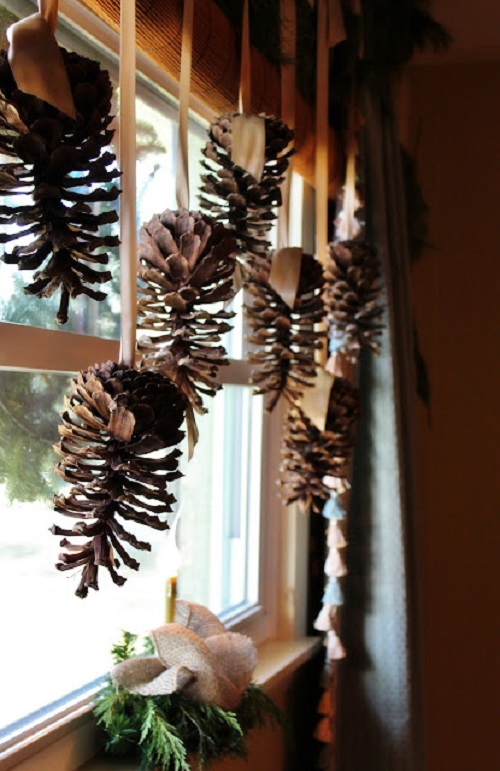 Another fun and easy-to-craft window decor idea in which a couple of pine cones and fancy ribbons are needed.
23. DIY Stars Christmas Tree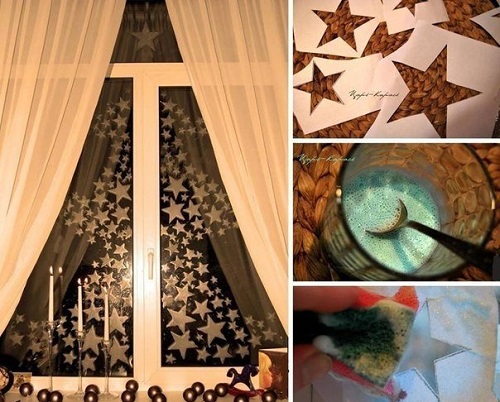 Here is a simple and creative way to decorate your windows with a Christmas tree made of stars.
24. Minimalist Dandelions Window Decor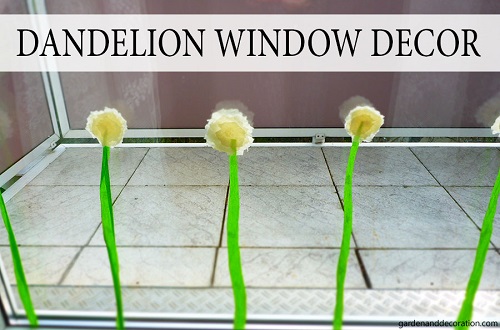 For this minimalistic window decor, grab green and white crêpe paper, a pair of scissors, and double-sided adhesive tape.
25. Mini Holiday Wreath DIY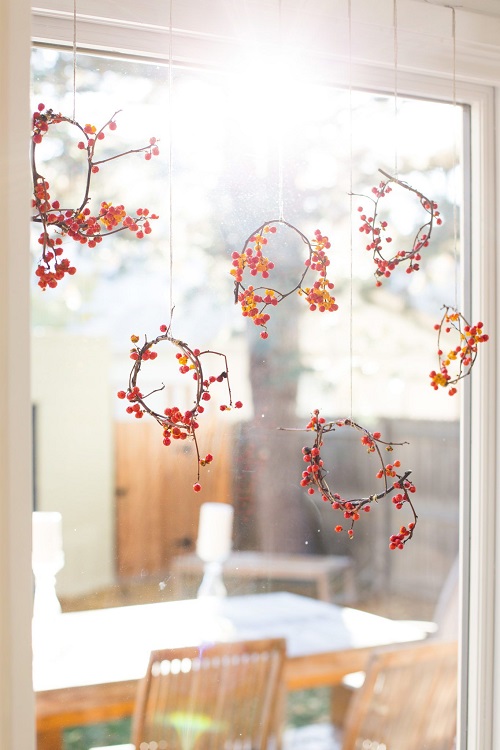 The bittersweet vine wreath featuring crimson and yellow-orange berries makes for an amazing window display.