OxiClean has a plethora of uses as home remedies. Does Oxiclean Kill Mold? Read on this detailed article properly to get the answer to this amusing question!
Mold is a purple, green, black, white, and orange color fungus. It thrives in moist and warm climatic conditions. If you are allergic to mold or suffer from asthma, then exposure to the spores released by it can cause throat irritation, stuffy nose, wheezing, eye irritation, and itchy skin.
What Is OxiClean?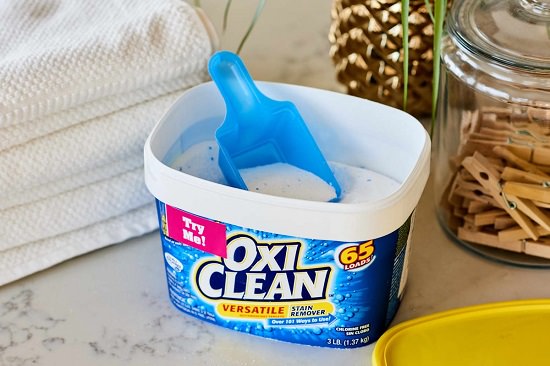 Oxiclean is a brand range of home cleaners and a natural powdered bleaching agent. It was launched by the Orange Glo International in 1997. Currently, OxiClean is operated by the Church & Dwight since 2006. Its main ingredients are water, detergents, sodium percarbonate, and soda ash.
Does Oxiclean Kill Mold?
Yep! Oxiclean can kill mold. It's a powerful mold eliminating agent that not only works on the hard surfaces but also works on any type of fabric as well. If you are a parent of an infant, then its complete eradication becomes necessary because, according to well-reputed research, 8-10 month-old infants can develop asthma in the childhood stage if they are frequently exposed to mold.
Oxiclean for Mold Removal
If you don't know how to use OxiClean to eradicate mold, then try the below different methods that will guide you to do it instantly without any hassle!
1. For Indoor Surfaces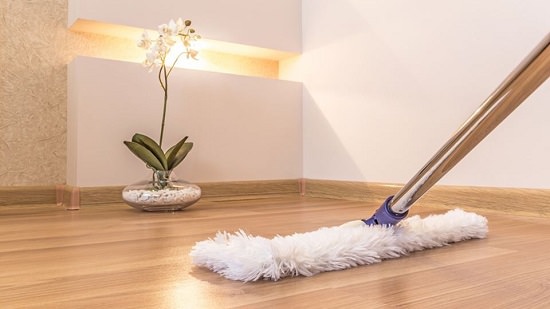 Try this method to disinfect your indoor surfaces from molds quickly and effectively!
Supplies
Empty Spray Bottle
1/2 Scoop of OxiClean
4 Cups of Hot Water
Stiff Bristle Brush
A Mop
Directions
Add 1/2 scoop of OxiClean along with 4 cups of hot water into an empty spray bottle and shake it well.
Now spritz this solution liberally on the mold affected area, leaving it for 12-15 minutes.
After that, again spray a considerable amount of this liquid onto it and, at the same time, rub the area with the stiff-bristle brush for a few seconds. Once it's done, wipe off the solution using the mop.
2. For Fabrics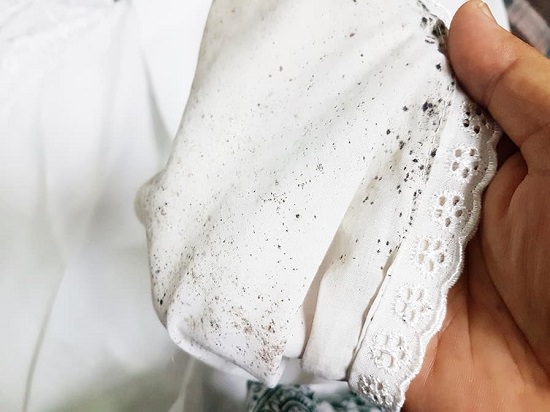 Wet clothes are prone to mold and mildew. To eliminate them effectively use the below homemade remedy immediately!
Supplies
A Gallon Square Jug
One Scoop of OxiClean
One Gallon of Hot Water
Soft Brush
A Funnel
Directions
Combine one gallon of hot water and one scoop of Oxiclean into a gallon square jug using a funnel. Shake the mix well.
Pour a sufficient amount of this solution thoroughly on the mold affected cloth and let it sit for 12-15 minutes.
During this period, scrub the fabric with a soft brush for a few seconds. After that, wash the piece of cloth using lots of water.
3. Mold Removal For Outdoor Surfaces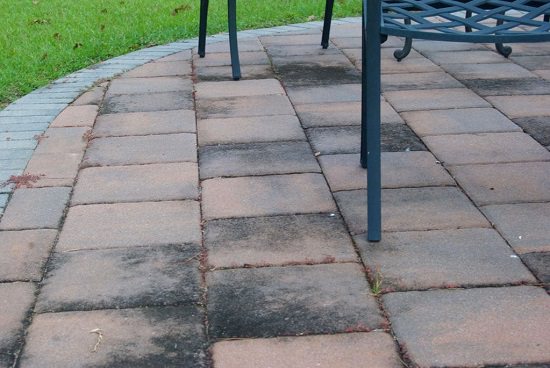 Try the below technique to kill mold from your patios and outdoor areas entirely!
Supplies
A Gallon Square Jug
One Scoop of OxiClean
One Gallon of Water
Funnel
Directions
Combine one gallon of water and one scoop of Oxiclean into the gallon square jug using a funnel for a few seconds.
Pour the solution onto the mold influenced area, leaving it for 10-15 minutes.
Then, wash the area using a lot of water.
Notes:
While trying the above method, if the mold influenced area becomes dry during the leave-in period, then blot it again.
After the completion of the mold removal process, dry the area properly to prevent its further occurrence.
It is recommended to avoid the usage of the above method on wool, silk, leather or on clothes labeled dry clean only.
Make sure to use the solution on an inconspicuous area before trying on new fabric.
After reading the above article, you'll know how to tackle all kinds of molds without any special treatment. Besides, read this article to find out how to remove mildew smell out of your clothes!