Swiss cross designs are not going out of trend anytime soon. Here is a giant swiss cross that will totally renew your interior space.
Not over your love for Swiss Cross designs just yet? Pillows, blankets, wall decals, you name it – love it! You can go big on this one and create this fabulous giant Swiss Cross for your home!
Materials
Plywood
Ruler
Pencil
Table Saw
Jig Saw
Belt Sander
Clear Acrylic Gloss Coating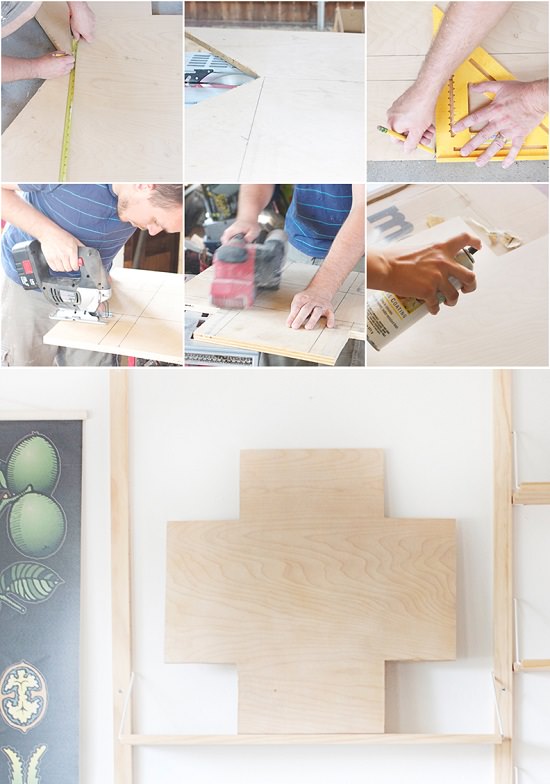 Directions
Take your plywood (we used scrap left over from our dining room table) and begin to measure out a perfect square.
Cut out your square using the table saw.
Begin measuring out your Swiss Cross onto your square, making it as symmetrical as possible.
Make changes where needed. We had to make the design a little more wide to get it just right!
Using your jigsaw, begin to cut your Swiss Cross design from the square.
Once all sides are cut, and you have your design, use a belt sander to smooth all the surfaces. Wipe clean with a damp cloth.
Spray your Swiss Cross with the clear acrylic gloss coating and let dry.
If you aren't comfortable using all these power tools, no problem! You can always ask for a little help in that department. You can also paint your swiss cross any color you prefer; the options are endless!
You can paint your black or leave it natural. If you love the detail of the wood leave it alone as we did. It feels clean and modern and you'll really like this textured look!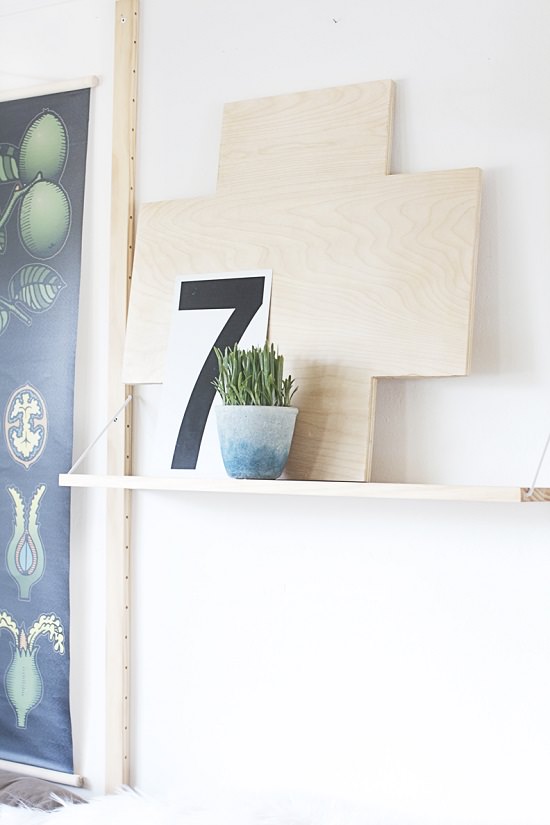 Who knew the Swiss Cross design would be so popular in home decor! We are obviously huge fans of this classic look, but are you?