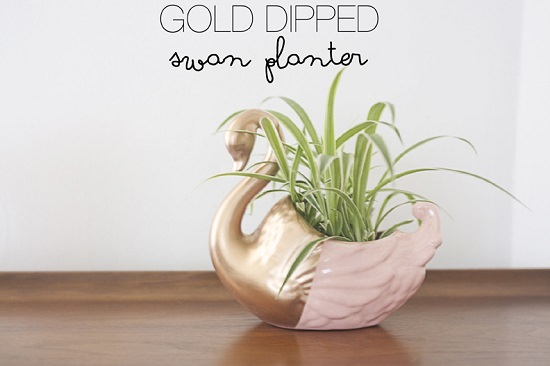 Yep, this little guy is straight out of the 80s! But I love unique planters to display in our home and the color of this porcelain swan was a little enticing. For a $1, I wasn't as afraid to commit to the pink! Besides,  dip anything in gold (check this out!) and it magically becomes something awesome!
What you will need
Planter
Gold Spray Paint
Small Plant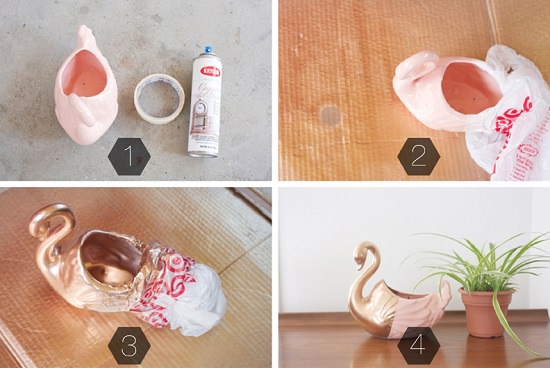 What to do
Head outside and gather your supplies
Tape and cover half of the planter so that only one side will get spray painted with the gold
Start to spray paint your planter, letting it dry completely between each coat
Carefully peel the tape and remove the covering after your paint is dry. Transfer the plant into your planter and enjoy!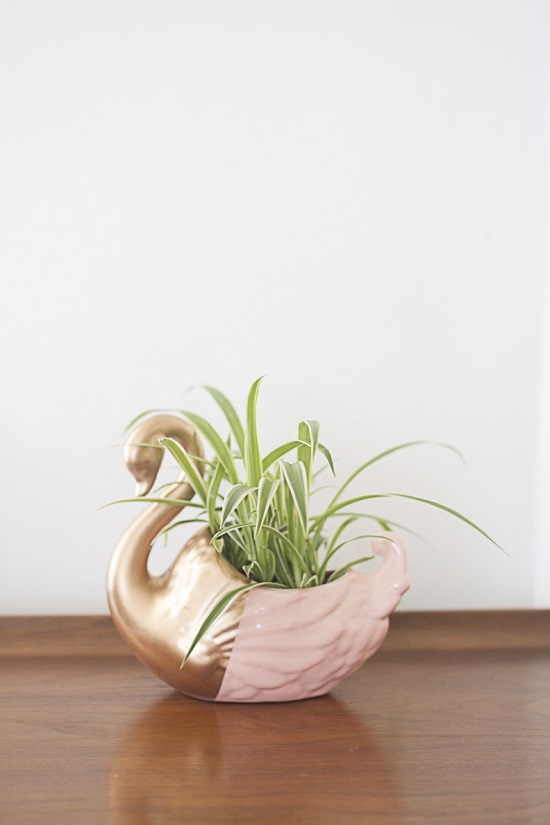 I love how this little guy got a small makeover just by a quick coat of paint! The pop of gold and pink make the planter a bit more modern! Plants are a great way to make any space feel fresh and appealing! I think we have about 7 house plants now…I'm a bit of an addict!
What do you think about taking old items like this swan and giving them a new look for the home?!