DIY this Pinterest-worthy, adorable gold-dipped swan planter to beautify your office desk or work from home setup!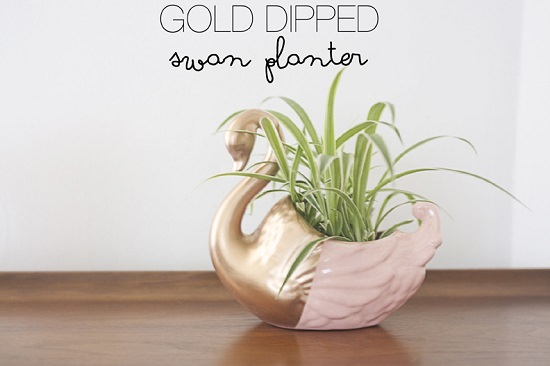 Yep, this cute little guy is straight out of the 80s! But I love unique but cheap planters to display in our home and the color of this porcelain swan was a little enticing. For as low as $1, I wasn't as afraid to commit to the pink! Besides, dip anything in gold (check this out!) and it magically becomes something awesome like this Gold Dipped Swan Planter!
What you will need
Planter
Gold Spray Paint
Small Plant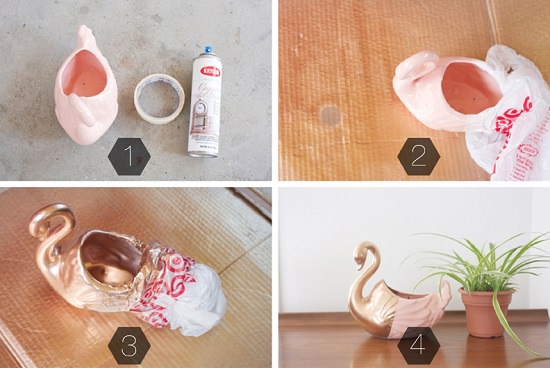 What to do
Head to the nearest store and gather the required supplies.
Cover half of the planter with tape and a plastic bag so that only one side will get spray-painted with gold.
Start to spray paint your planter, letting it dry completely between each coat.
Continue the painting task until you get the desired hue.
Once the paint dries, carefully, peel the tape and remove the covering.
In the end, transfer your favorite plant (succulents and air plants are nice options) into this gold-dipped swan planter and place it accordingly wherever you want to.
Precations- Always don full-sleeved clothing, goggles, a breathable face mask, and hang gloves while executing the painting job. Maintain sufficient ventilation by opening windows and doors, if possible do this project outdoors.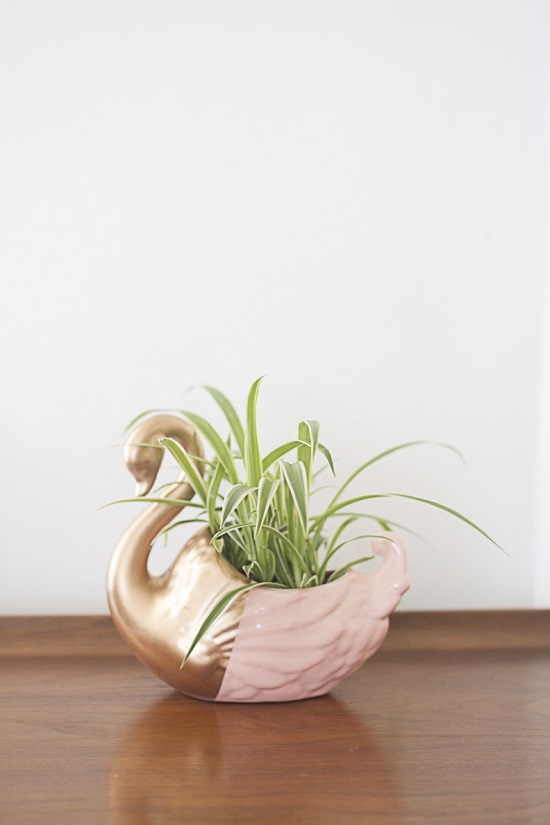 I love how this little guy got a small makeover just by a quick coat of paint! The pop of gold and pink makes the planter a bit more modern and chic! Plants are a great way to make any space feel fresh and appealing! I think we have about 7 house plants now. I'm a bit of an addict!
What do you think about taking old items like this swan and giving them a new look for the home?