Looking to spruce up your wall? This DIY Gold Polka Dot Wall will transform your space in no time!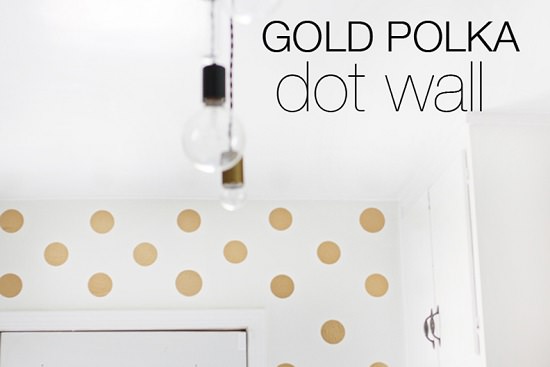 The last month, my husband and I have been trying to give our kitchen a small makeover on a budget. I gave the cupboards a face lift, added a fantastic mid-century cabinet and made some custom light fixtures! But I have to say, I was pretty excited about today's DIY Gold Polka Dot Wall! It's really solidified the look of the room and makes everything feel a lot more fun and modern!
I came across this great DIY and knew I had to do it! Our kitchen is so small and it just looked and felt neglected. I knew adding these gold dots would really make the room feel more loved on! I simply ordered some gold contact paper and bought a fancy circle cutter. I then experimented with the sizes of dots to figure out what would look better on our wall.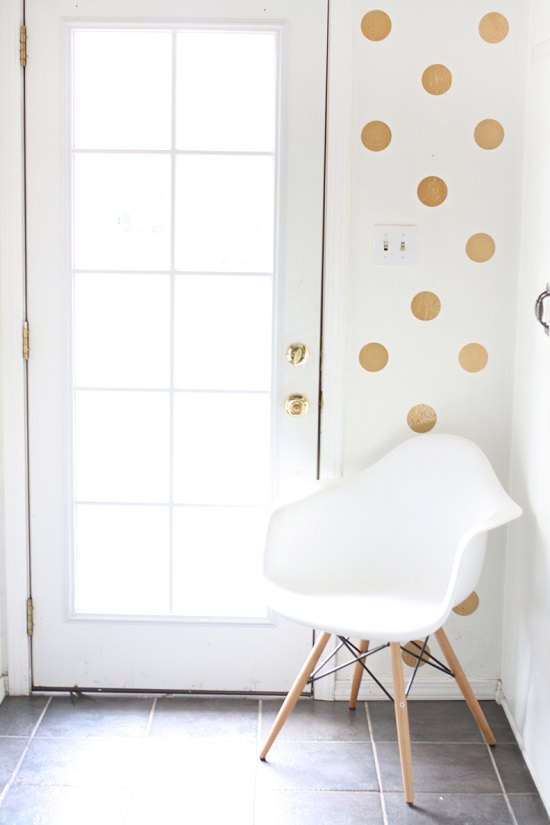 Because the wall is pretty small, I didn't want to overwhelm it with big dots and I didn't want it to look too busy with the smaller dots either. I found that 2 1/4″ was perfect for our wall! This DIY gold polka dot wall really has become the focal point in the room. The space feels so much brighter by adding more warmth to the kitchen! The gold works nicely with all our wood accents and it really pops off the white walls. I actually want to spend time this room now, it's a miracle! Hmm, maybe I'll cook and bake more…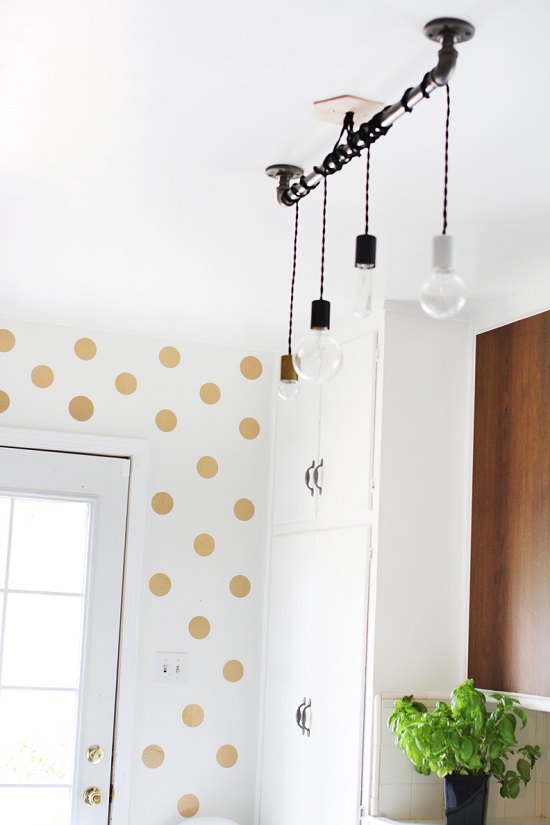 I am so glad I decided to make my own, I loved the challenge! It feels so rewarding at the end too. Call me crazy, but it was so therapeutic to cut, peel and paste the dots to the wall. It really didn't take too much time at all and it's so easy to adjust if you make a mistake along the way!
What do you think of this DIY gold polka dot wall?