Have a look at these affordable and eye-catching House Address Plaque Decor Ideas to make the outdoor space attractive!
Whether you want to update the existing home address sign or would like to create a new one from scratch, consider trying these appealing House Address Plaque Decor Ideas.
House Address Plaque Decor Ideas
1. Easy DIY Address Sign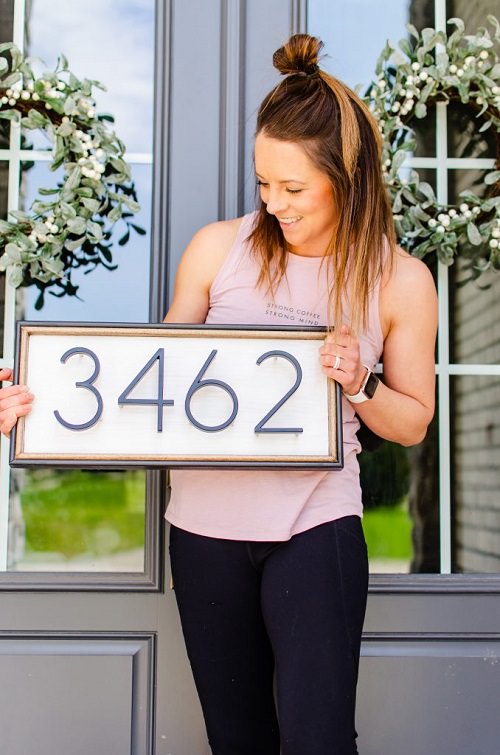 This DIY address sign is simple, sober, and to the point. Add a string light to make it glow in the night. Read more here.
2. House Number Planter for Porch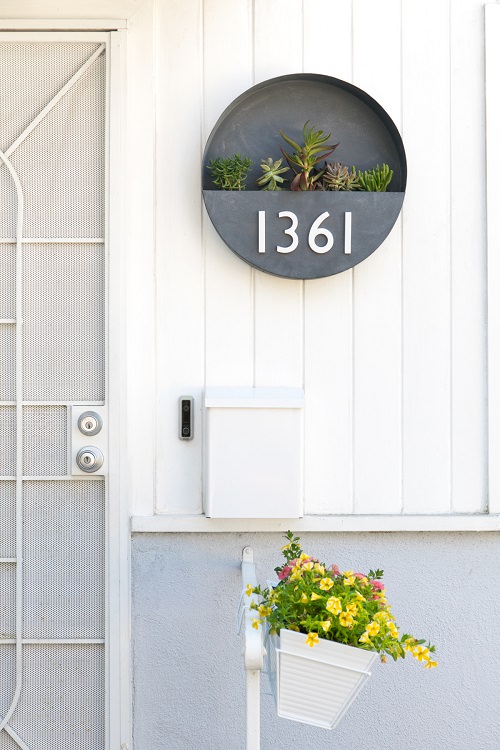 This elegant house address plaque gives your porch a little pop of color and texture with the right amount of modernity. Instructions are here.
3. Elegant House Address Plaque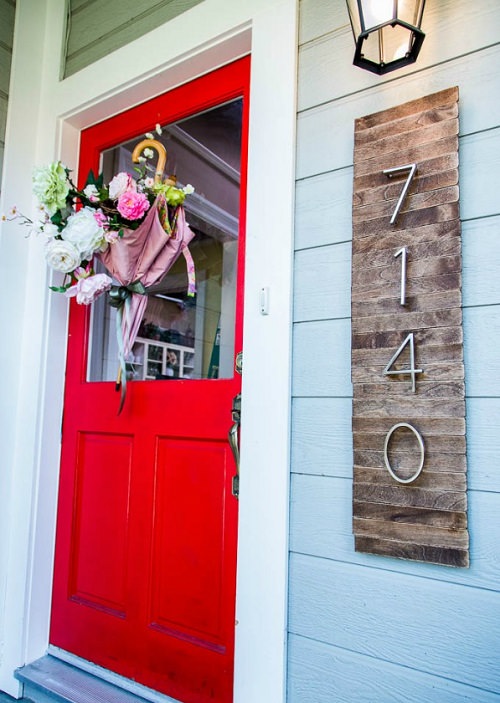 Comes with a lovely stained finish, this striking house address plaque is a fairly simple project to begin your DIY journey.
4. Rustic Style Address Planter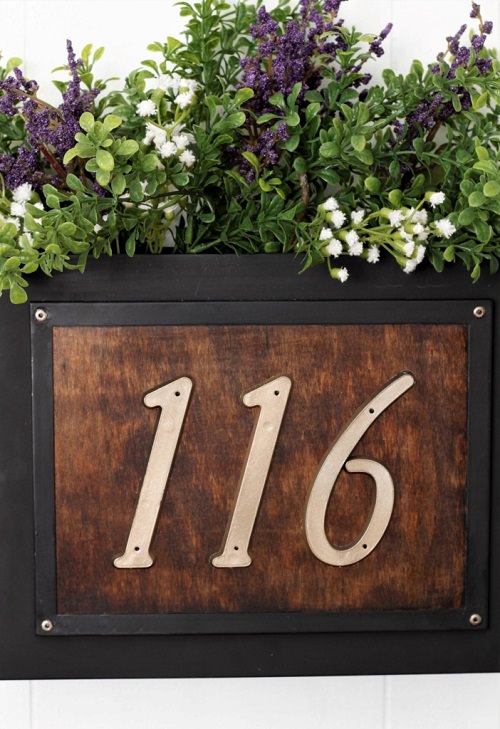 Adorn your porch wall with this sturdy planter box to give your outdoor space a rustic facelift. You can experiment with the font to make it more mesmerizing.
5. DIY Address Post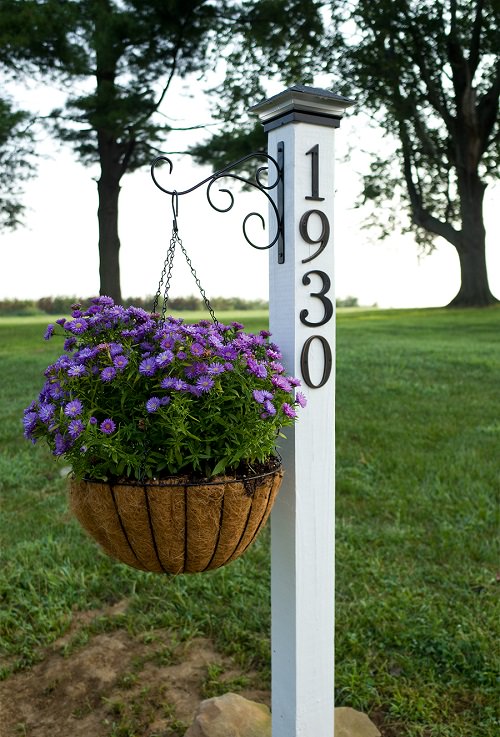 An address post with a hanging planter full of lovely purple asters is what you need to amplify the appeal of your drab yard.
6. Illuminated House Number Garden Lantern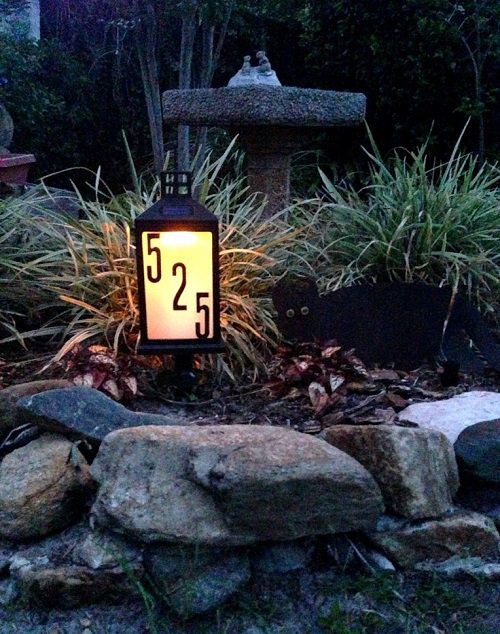 Cast a welcoming glow in your yard by installing this solar-powered house address plaque that doesn't need electricity to light up.
7. Country Style DIY House Address Plaque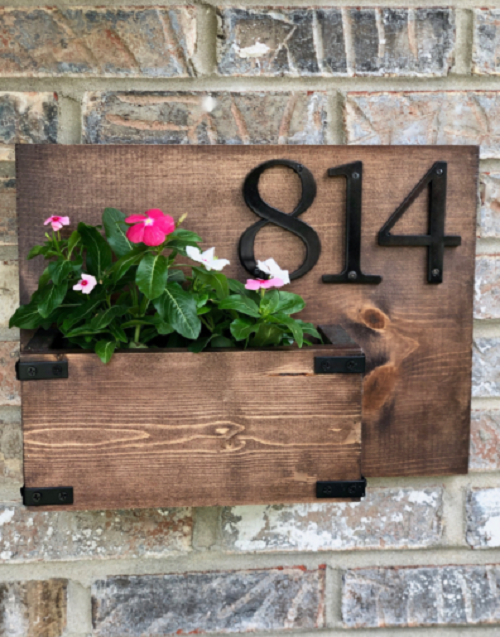 This address plaque made from weathered wood is a great way to ensure that your house won't be missed again!
8. Oversize Painted Cement House Numbers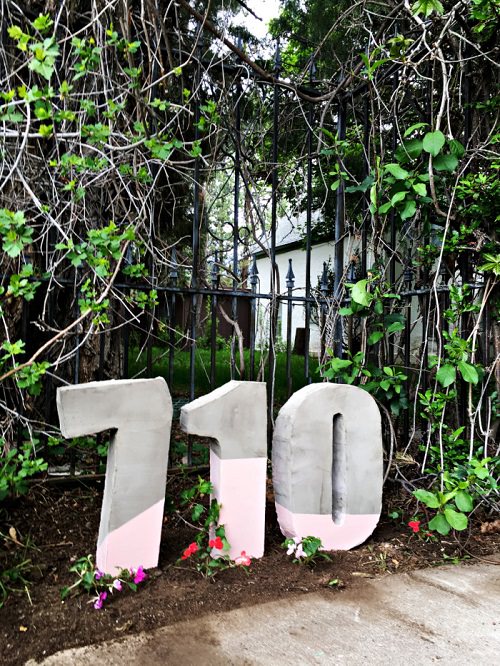 Give your yard a focal point by making this oversized painted cement house number. It's one of the most amazing house address plaque decor ideas on this list.
9. DIY House Number Sign with Planter Box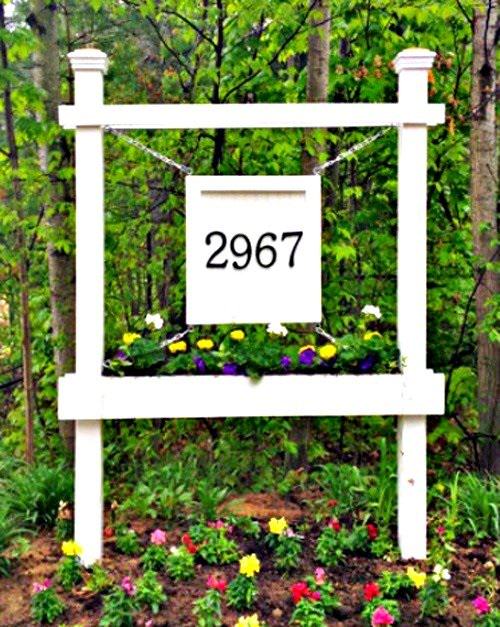 Make your driveway entrance stand out with this house number sign featuring a planter box. The tutorial is here.
10. DIY Address Plaque with Succulents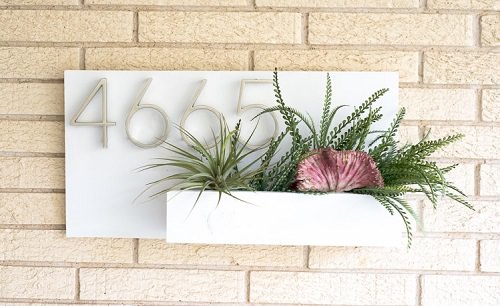 Add some pizzazz to your outdoor space with this elegant address plaque full of lovely succulents.
11. DIY House Number Sign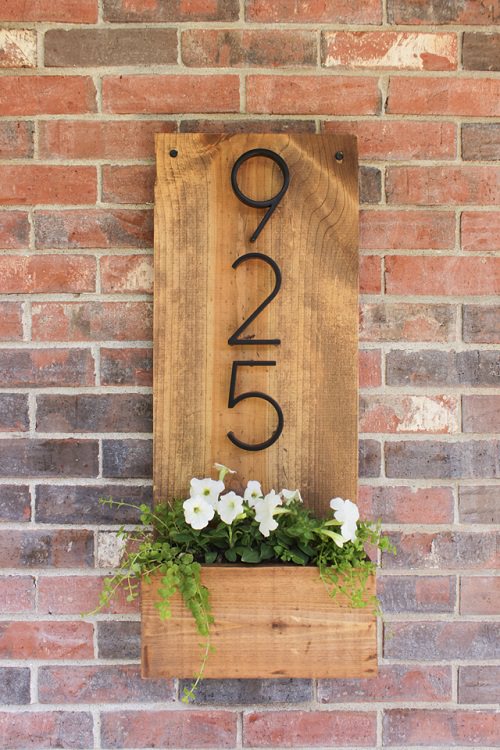 A house address sign with a cute planter and vertical metal numbers is a simple yet alluring addition to the porch.
12. Mid Century Modern Floating House Numbers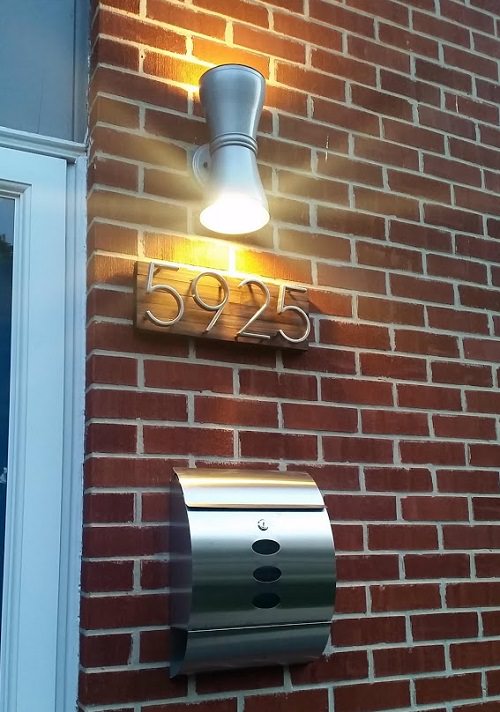 Gather lumber, paint sticks, silicone caulk, adhesive, floating house number, and hardware for this project.
13. Grassy House Address Plaque Display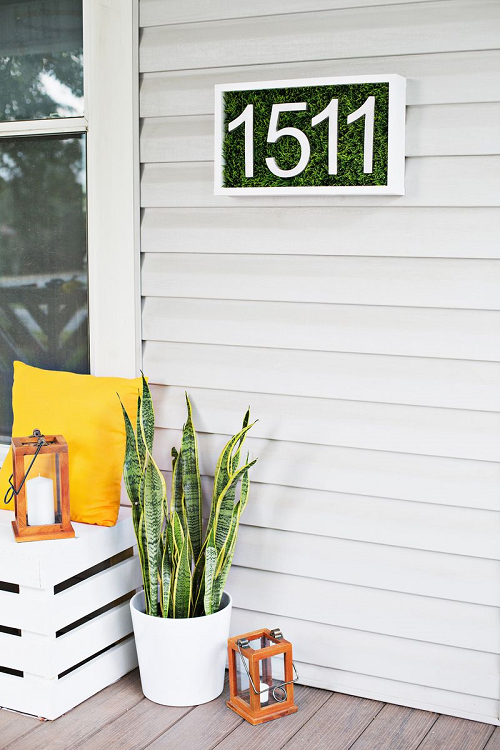 Add a little personality and fun to your porch with this grassy address plaque display. Take inspiration from here.
14. DIY Nautical Address Buoys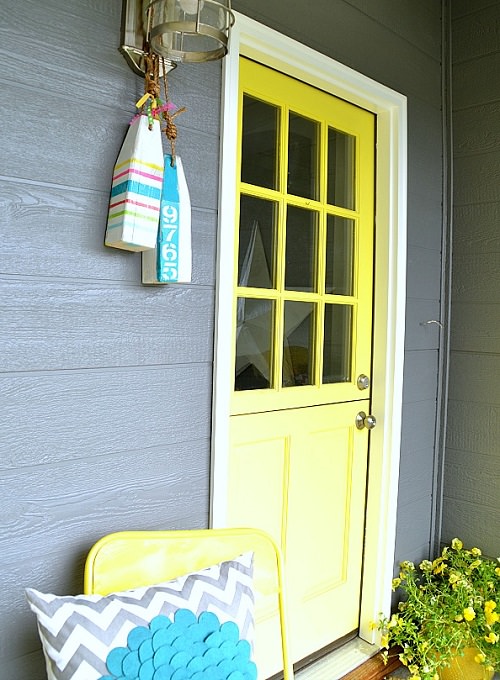 Are you obsessed with everything nautical? Then, install a pair of handmade address buoys to fill your porch with nautical vibes.
15. Mosaic House Numbers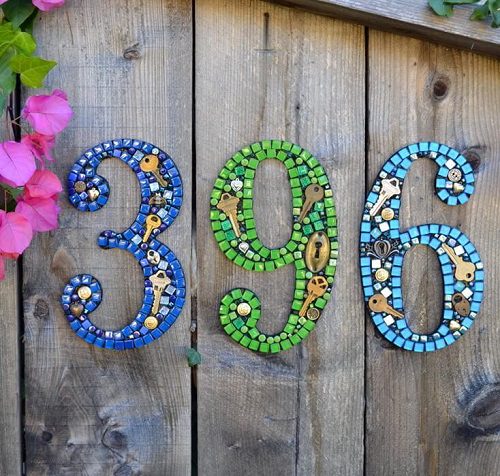 Swap your flat and dull address plate with this delightful one having meticulous mosaic workmanship.
16. Vintage Paddle Address Sign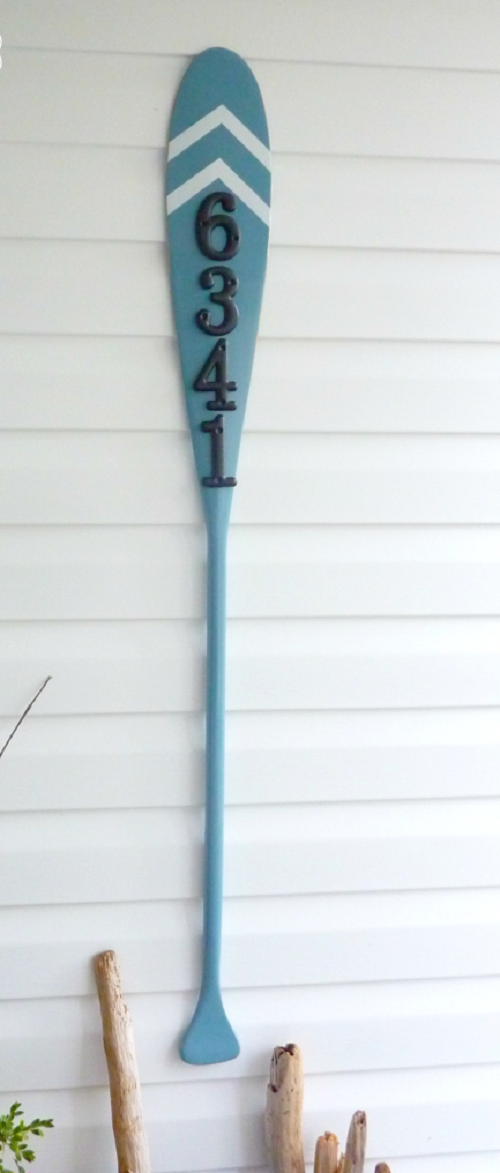 If you happen to have an old non-functioning boat, convert its paddle into a fab vintage address sign.
17. Polka Dotted Tiered Planters House Number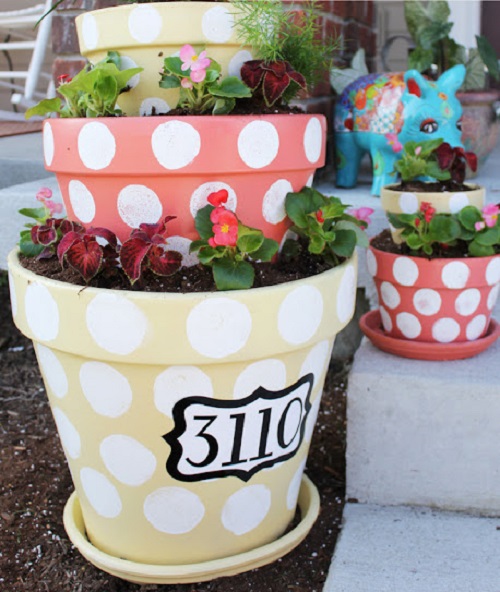 Place three-tiered polka-dotted tiered planters featuring house numbers in your garden for a splendid look.
18. House Number on Frame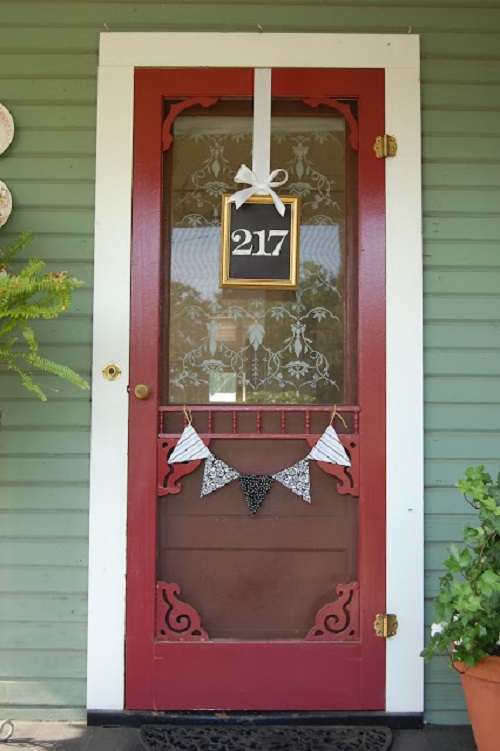 Instead of tossing out your old picture frame, modify it into a lovely address sign and suspend it on the front door using a white ribbon.
19. Stainless Steel Screws Home Numbers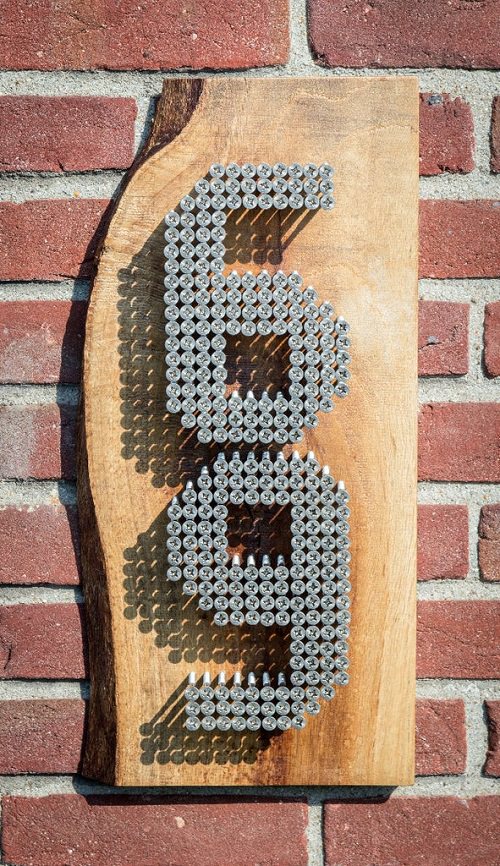 DIY this Pinterest-worthy, screws house numbers for the industrial vibe. It's a time-consuming project but worth the effort.
20. Old Milk Can Turned Address Marker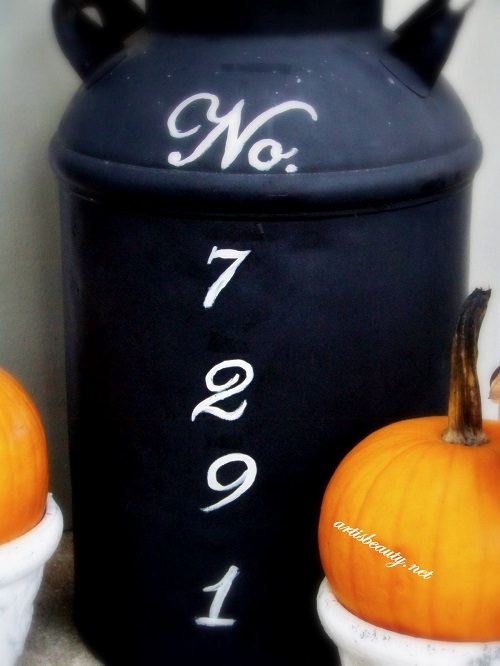 Do you have an old milk can? If yes, remodel it into a classic address sign to complete your outdoor festive decor.
21. Paint Sticks And Scrap Wood House Number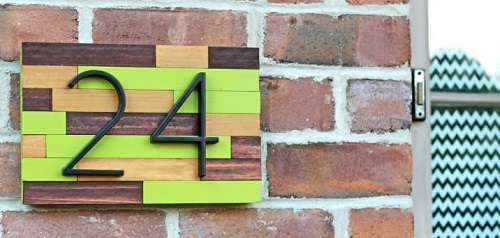 Put together this snazzy house address plaque with paint sticks, scrap wood, wood glue, numbers, and this tutorial.
22. Wooden Fish House Number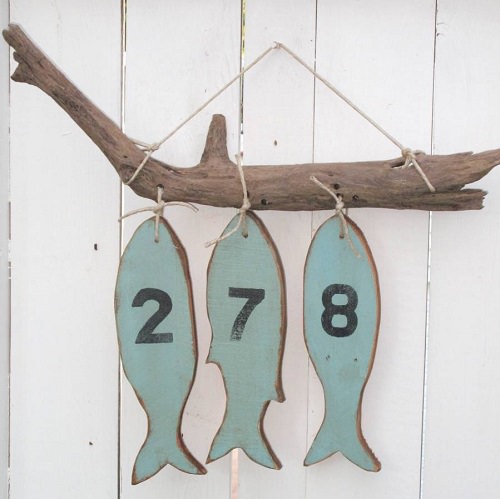 Why settle for a plain address sign when you can create a chic one at home using pallet wood, power tools, and woodworking skills. The details are here.
23. House Address Plate Monogram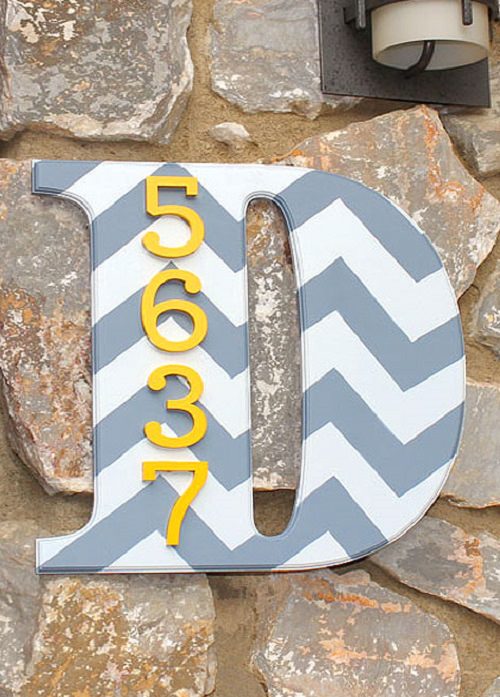 Here's the tutorial to build a monogram house address sign. It's made up of a large MDF letter, painted in a chevron pattern with yellow-colored numbers.
24. Pillow House Number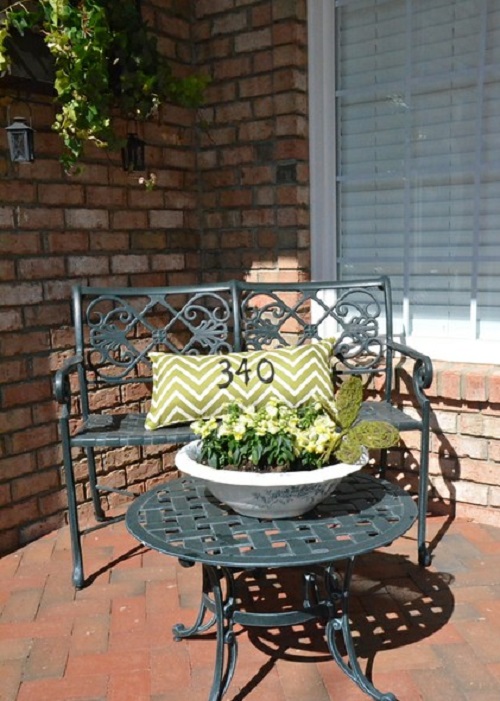 Take a pillow, stick plastic numbers on it using hot glue, and your quick house address sign is ready to flaunt.
25. House Number Tiles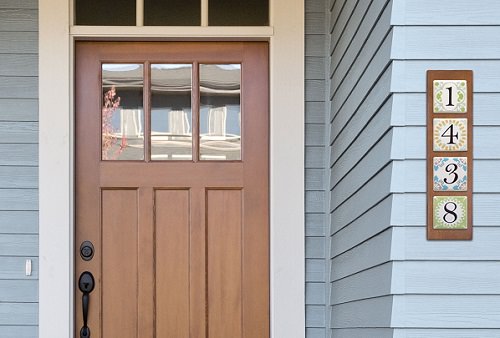 This blogger shows how you can reuse the leftover ceramic tiles of your recent home improvement project to create a fantastic address plate.
26. House Number Door Wreath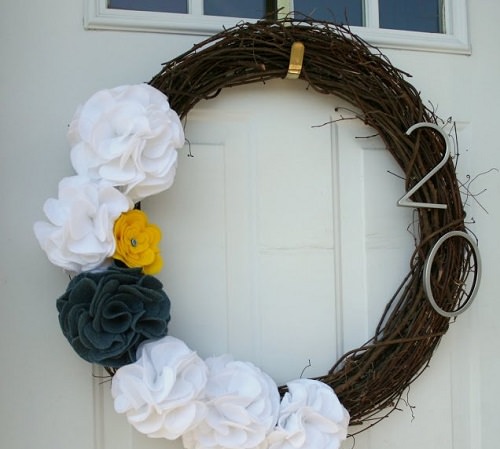 Decorate your front door with this adorable and festive felt flowers wreath that doubles up as a address plaque.
27. DIY House Number Flower Hanger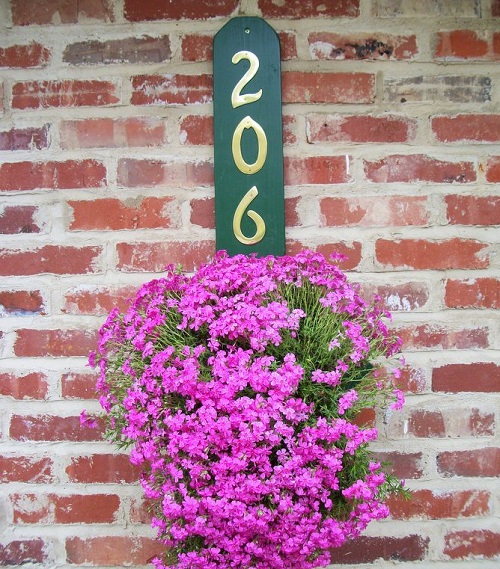 Learn how to build a wooden house address plaque ornamented with a beautiful flowering plant in this tutorial.
28. Whiskey Barrel Rustic Sign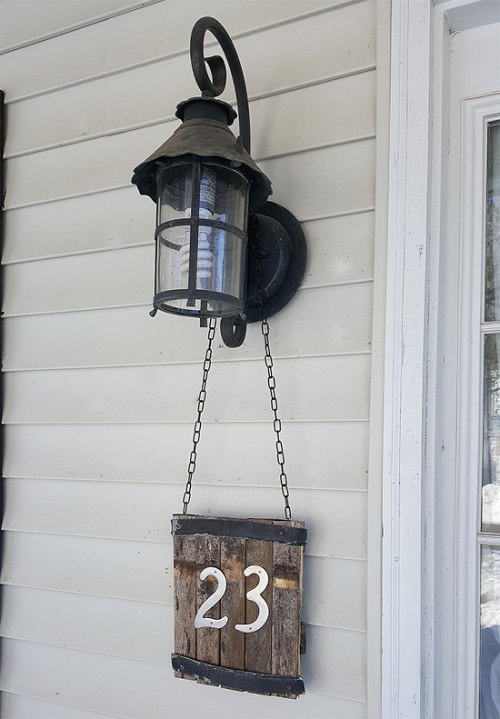 To greet your guests with a rustic charm, transform an old whisky barrel into an address sign. Instructions are here.
29. Glow in the Dark Address Plaque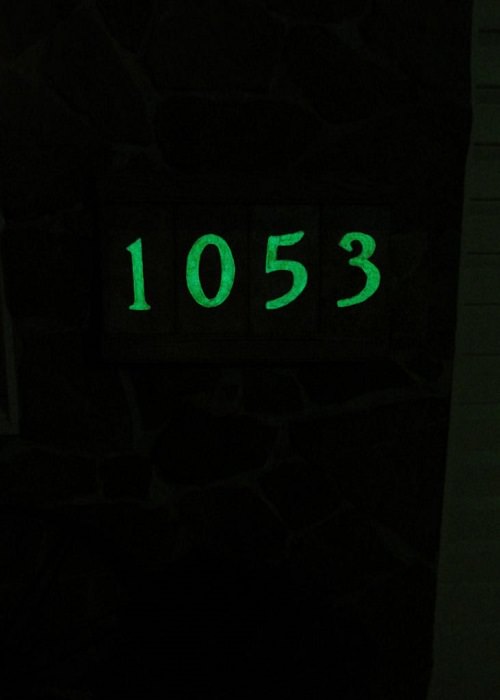 A handmade glow-in-the-dark address plaque with a secret compartment makes it a must-have accessory for the home exterior.
30. Wood Crate Address Planter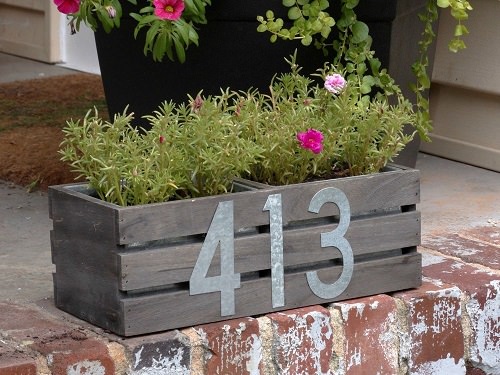 Take your porch decor to a whole new level by making this wood crate address planter. People with a green thumb will love this idea.
31. Dragonfly House Number Project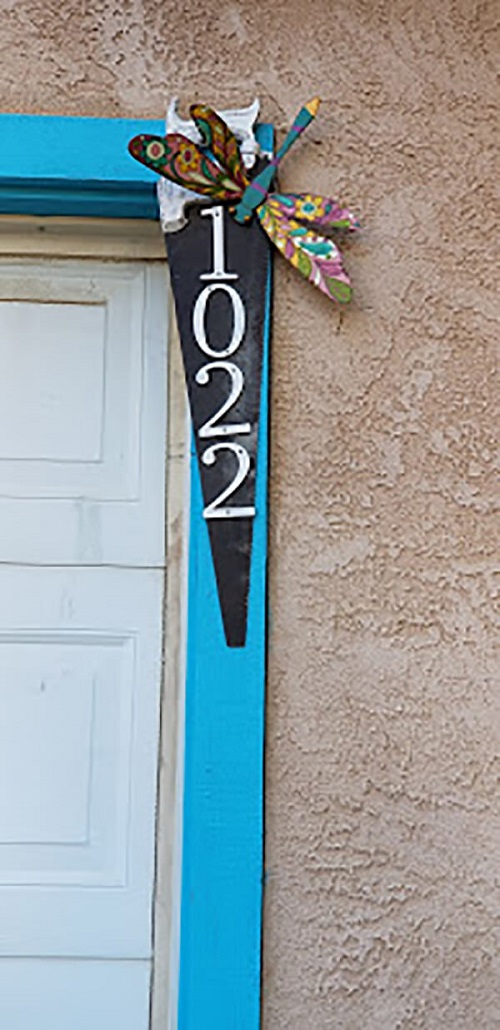 Give your old saw a new life by converting it into a funky dragonfly house number sign. The DIY tutorial is here.
32. Dollar Store House Number Sign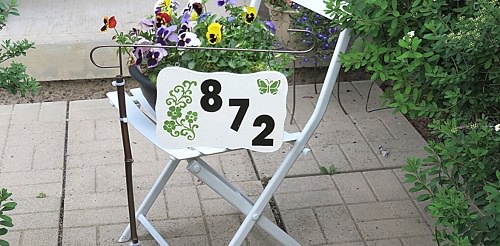 Is your outdated address sign screaming for a makeover? Read this article to find out how you can do it using dollar store supplies.
33. Rock Displaying House Address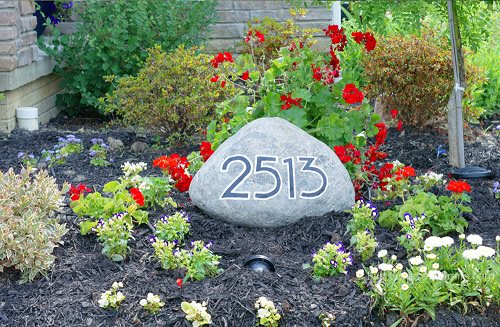 All you need is a rock, printed house numbers, and paint to complete this house address plaque project.
34. House Numbers Pumpkin Topiary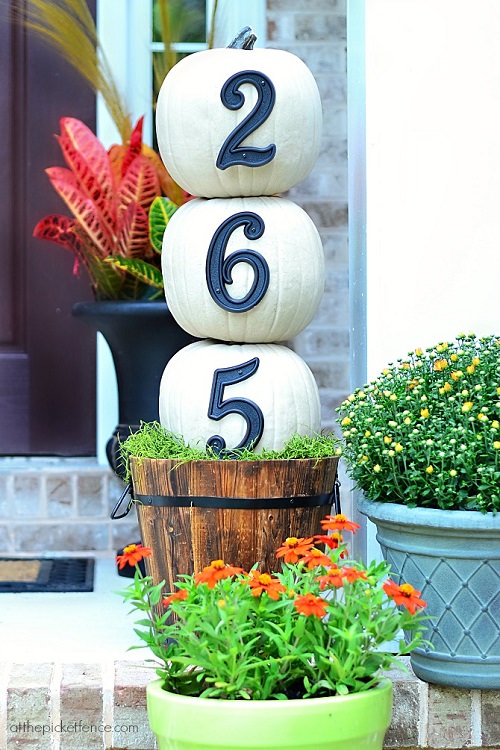 Nothing can beat this pumpkin home address topiary in looks. You can check the instructions here.
35. $5 Landscape Address Marker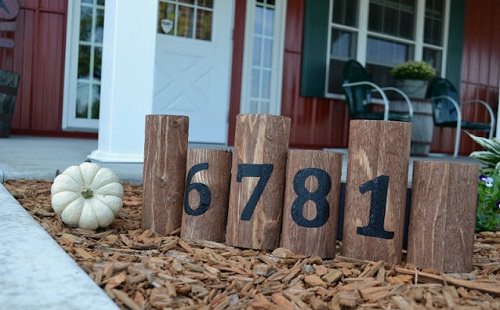 Perfect to display all year round, this earthy landscape address marker needs $5 and a bit of creativity.
36. Bucket House Address Plaque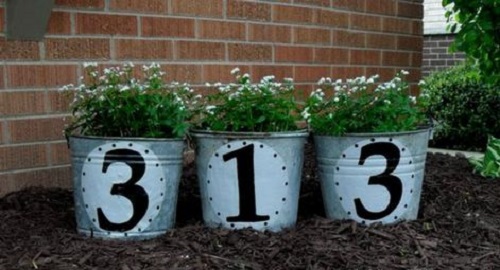 Repurpose old galvanized buckets to make an elegant house address plaque. You can either suspend them from the wall or rest them in your yard.
37. $10 Simple House Address Sign
This simple address sign not only complements the outdoor decor but also looks amazing on the porch wall.
38. DIY House Number Sign with a Wood Slice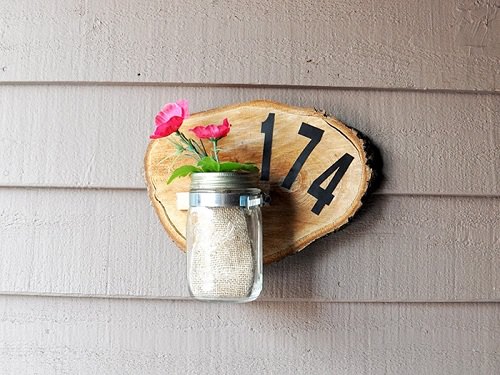 Install this wooden house number sign to spread warm and welcoming vibes in the entryway. The details are here.
39. Stone Mailbox Post with a Red Flowerbed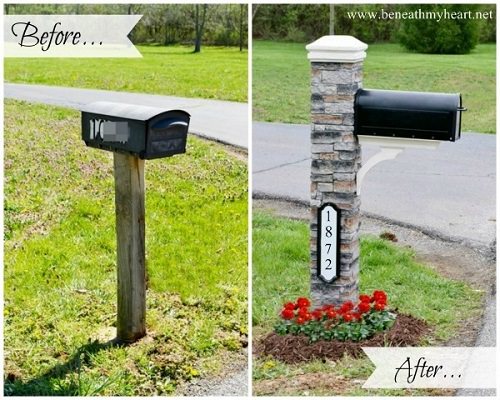 Bring back the glorious days of your dull mailbox by modifying it into a cutesy house address sign with stones and a red flowerbed.
40. Fused Wine Bottle House Numbers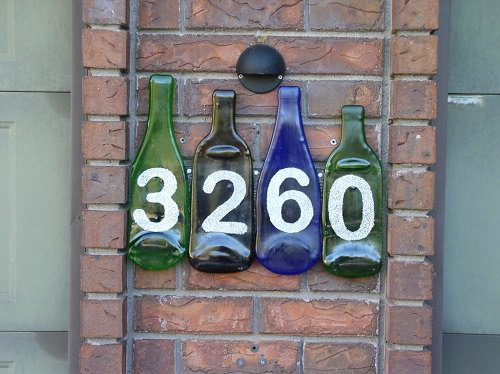 Don't know what to do with the empty bottles of wine? Simply convert some of them into snazzy house numbers.
41. DIY Burlap Wreath With House Numbers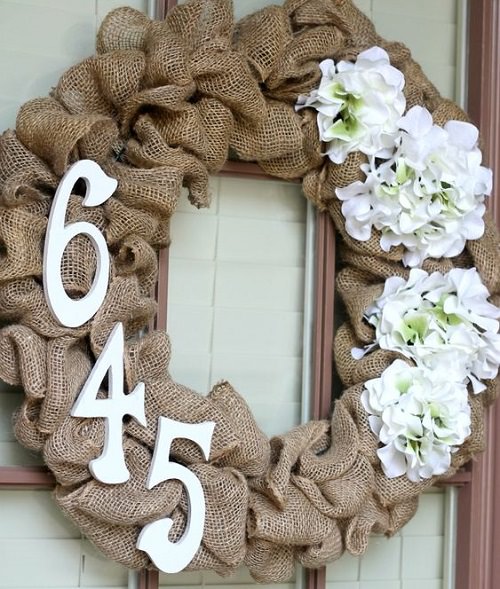 Welcome your guests with this eye-catching wreath address sign made up of burlap and other supplies. Read more here.
42. DIY Salvaged House Numbers Sign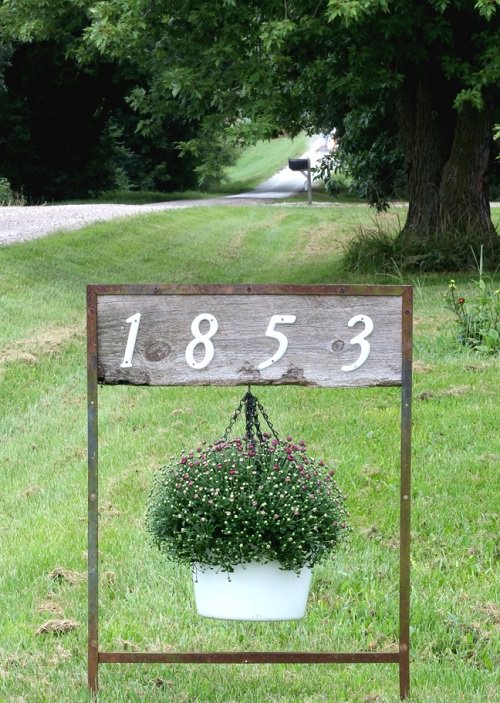 Combine a rusty frame, salvaged wood, numbers, and hanging mums to create a country-style address sign.
43. Tray House Address Plaque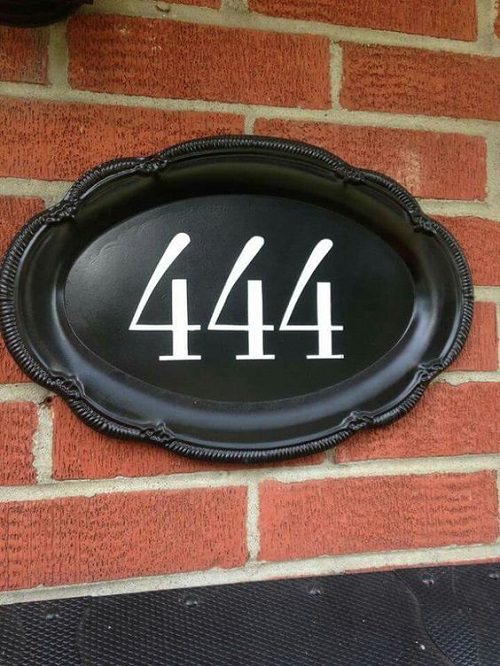 Paint a serving tray black and make numbers on it with white paint to create a frugal yet outstanding house address plaque.
44. Old Serving Platter Address Sign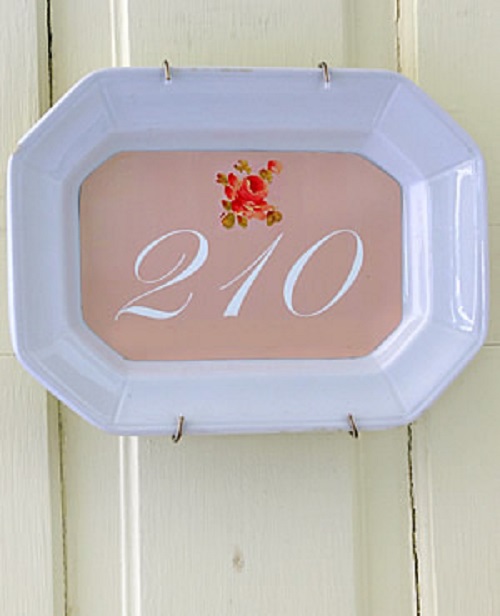 People with a tight budget can still make an elegant address sign using an old serving platter, plastic numbers, and hot glue. Mount it on the porch wall or the garden gate.
45. LED House Numbers
Watch this video to make a LED lighted address plaque to ensure no one misses your house even at night.
46. Wooden Plant Caddy Address Sign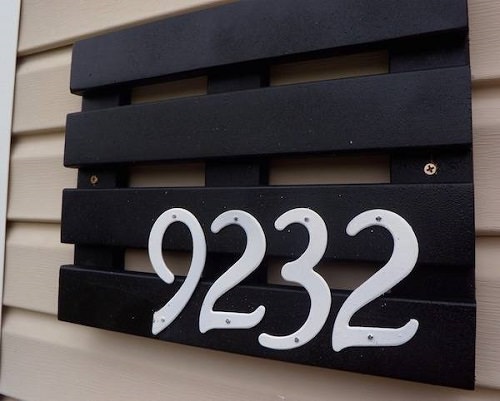 In this article, the blogger modifies a wooden plant caddy into a chic plaque to display her house address in style.
47. DIY Cedar Planter Box House Number Idea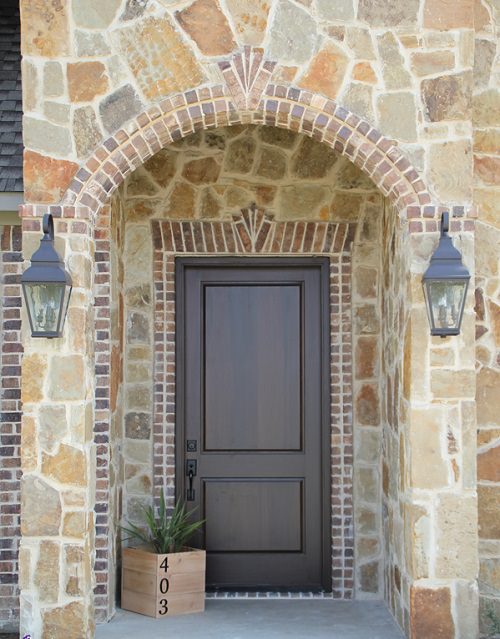 Show how much you love greenery by decorating your front porch with this stunning cedar planter box house number.
48. Solar-Powered Pallet House Address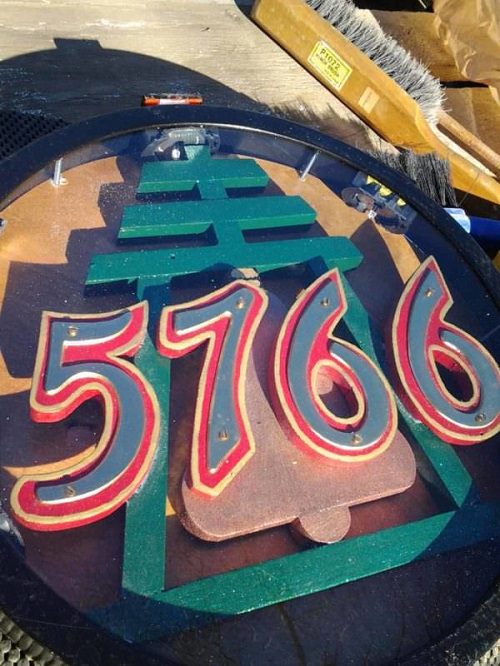 No need to bother about wiring and connections to light up your address plaque. Install this solar-powered address sign that costs only $8.
49. Rustic Cottage Rope Numbers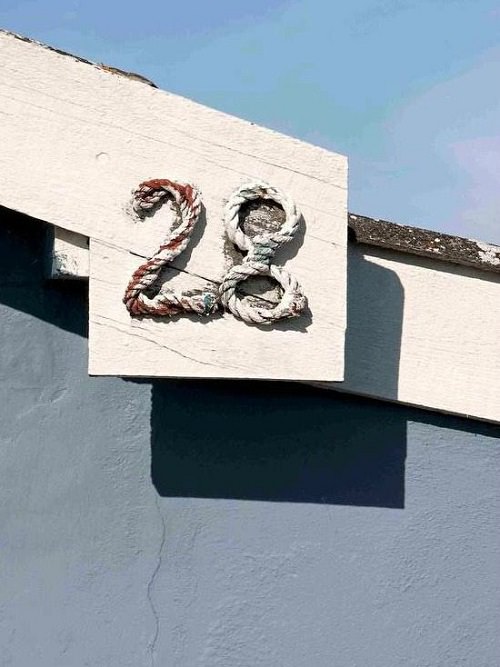 To give your outdoor space a coastal treatment, make address numbers using ropes on the white painted distressed wooden board.
50. Easy DIY Patio Stone Number Display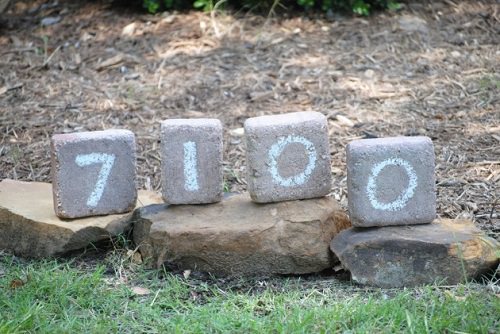 Get some landscape bricks and chalk or paint pen to create a house address plaque in a minute.
51. Acrylic House Address Plate
Add a wow factor to your tedious porch with this easy-to-make and stunning acrylic house address plate.